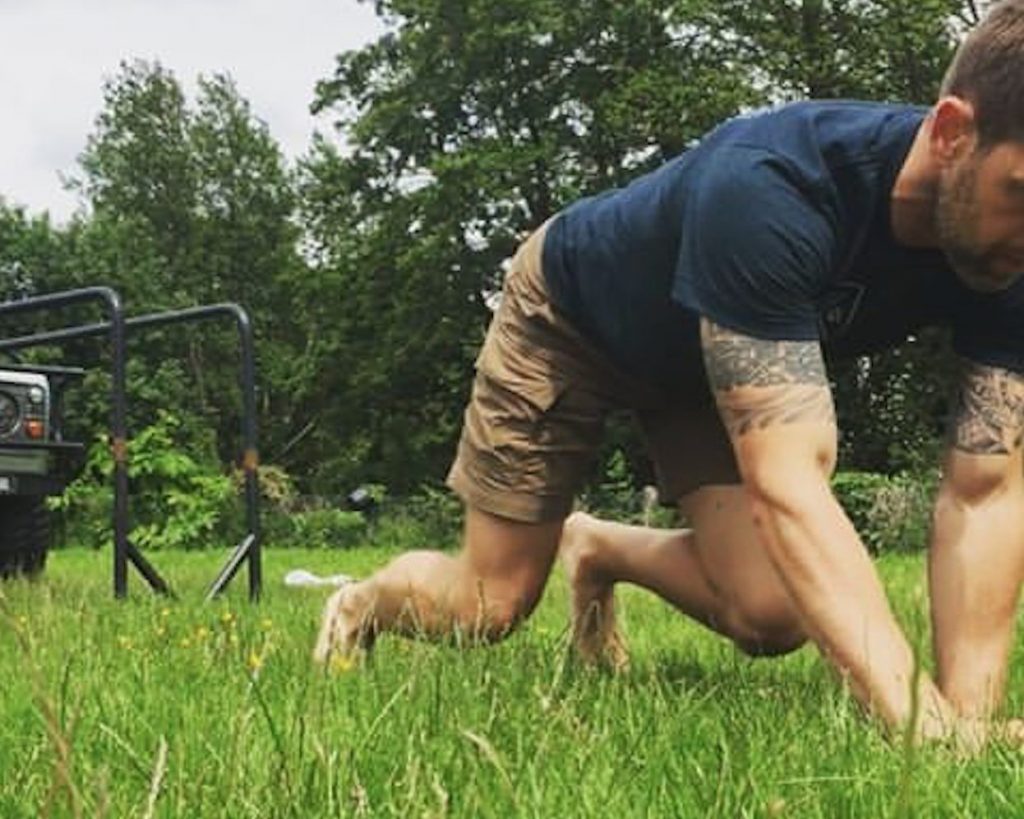 The journey involved to obtaining Elite: Health, Fitness, and Wellbeing is an ever-evolving one. Making sense of the various fad diets, supposed 'new' breakthrough training regimes and the latest miracle supplements can be a confusing process. If it looks too good to be true…it usually is!
Crossfit, on the other hand, is a training system that certainly delivers what it promises. The self-styled "Sport of fitness" is proving popular with people from all walks of life due to the functional element incorporated into it. By merging elements of Powerlifting and Olympic lifting, Gymnastic movements and various Metabolic conditioning methods (running, biking, rowing and skipping), an all-rounder can be produced. This new "Sport" even has its own annual games, with Regional prelims taking part around the world, culminating in a Grand final in the States. (Type "crossfit games" on Youtube, it's definitely worth a watch).
I have followed Crossfit for a number of years now, frequently using the Workout of the Day or WOD, as it's commonly known amongst the Crossfit fraternity. This is posted on the main site freely on a daily basis.
Greg Glassman: The founder and Guru of Crossfit, summarised its ethos and fundamentals in his piece: "World-Class fitness in 100 words':
■ Eat meat and vegetables, nuts and seeds, some fruit, little starch and no sugar. Keep intake to levels that will support exercise but not body fat.
■ Practice and train major lifts: Deadlift, clean, squat, presses, clean & jerk and snatch. Similarly, master the basics of gymnastics: pull-ups, dips, rope climb, push-ups, sit-ups, presses to handstand, pirouettes, flips, splits, and holds. Bike, run, swim, row, etc, hard and fast.
■ Five or six days per week mix these elements in as many combinations and patterns as creativity will allow. Routine is the enemy. Keep workouts short and intense.
■ Regularly learn and play new sports.
For many people, sticking to that explanation to the letter would be a tough business; it would be pretty life changing in any case. Difficult…but certainly not impossible, especially if prior preparation was employed. It can also be scaled accordingly. The above explanation is an ideal scenario, if you're in a remote location, however, you may not have access to the equipment necessary to fulfil the criteria or the food available may not be ideal. Don't use this an excuse, use it as a guideline and make as many positive changes to achieve the ultimate goal of Health, Fitness and Wellbeing.
From a diet perspective, if you just decided to cut down on starchy foods and introduced fruit and veg, nuts and seeds, positive health benefits would occur.
Likewise, a positive action like introducing functional strength training into your fitness regime would alter body composition and reduce the risk of injury.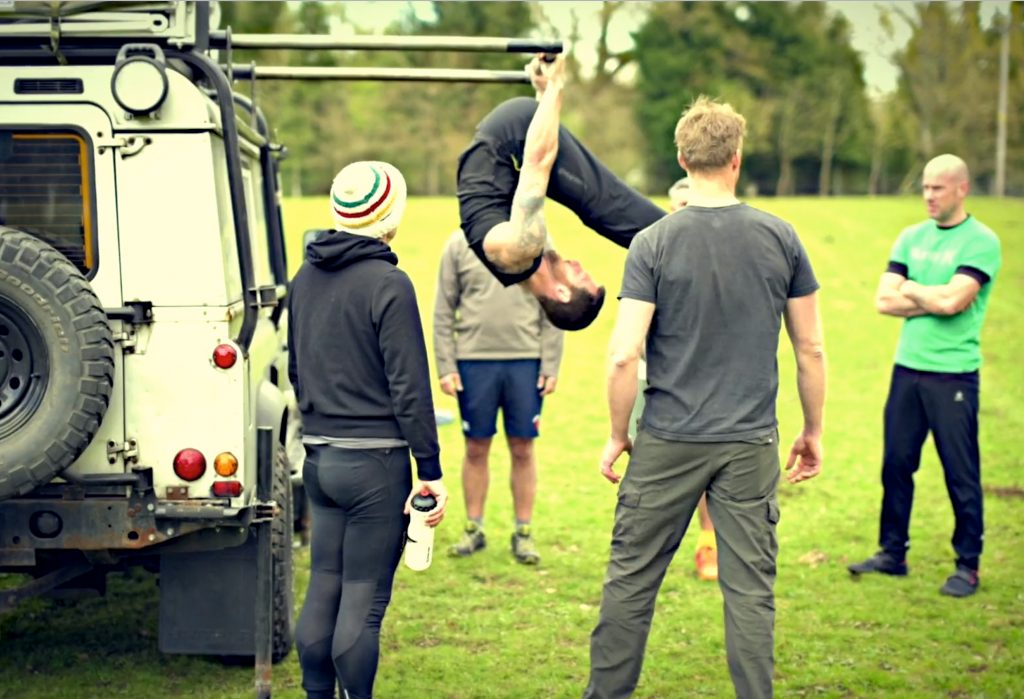 My biggest annoyance, as I've eluded to in past articles, is the commonplace Bodybuilding style workout: The "weights part" consisting of several isolation exercises performed sub-maximally for 8-12 repetitions 3-4 sets each. Then comes the "cardio", 40 minutes steady state, usually on the Cross trainer or an easier alternative. Whilst something is better than nothing, there are little fitness benefits associated with this type of training. Some Sarcoplasmic Hypertrophy (fluid based muscle enlargement), containing no functional strength element is achieved from the resistance training. Whilst the so-called "cardio" does little to elevate the heart rate and cause it to work hard as any muscle should.
Does there need to be a differential between "weights" and "cardio"?
If I lift a heavy weight from the floor to above my head 5 times, will this cause my heart rate to increase? Absolutely it will. If I then immediately perform 20 walking lunges and a 200m sprint and I continue this process as many times as I can for 15 minutes, what effect will that have?
Without getting too technical, I will have used all three energy systems (Two of which do not utilise oxygen and one that does), I will have performed 3 functional movements which carry over into everyday life and I will have improved my strength, power, stamina and endurance… all this in 15 minutes of hard work!
It is far more time efficient compared to the laborious two-hour gym sessions at an easy pace and the health benefits are worth the pain. This brings me to the next question…
Are you willing to put yourself through short-lived physical pain?
The sort of people that would be reading this article, in this type of magazine, I hope, would echo a resounding YES! To quote the old depot adage;
"Pain is merely weakness leaving the body".
The long-term health benefits far outweigh the short-term physical pain endured!
So where do I go from here?
I would suggest initially taking a look at the website Crossfit.com and downloading the free PDF's "What is Fitness?" And "Understanding Crossfit". After reading these articles, you will see why this form of training is so suitable for people working in the security industry.
If this has whet your appetite, then the next step is to search for a Box (The common name for a Crossfit gym) in your area. A full list of affiliated gyms is available on Crossfit.com. Crossfit boxes are also becoming a lot more widespread in Hostile theatres such as Iraq and Afghanistan. The American Military has adopted this form of training (mainly for the specialist units), as a means of maintaining physical preparedness for their troops; such is the system's effectiveness.
If you decide not to join a Crossfit affiliate, but would still like to learn about and employ the methodology of Crossfit training, I would suggest a yearly subscription to the Crossfit journal. This is an online service which contains a myriad of constantly updated information in the form of articles, videos and images. The cost is $25 a year and worth every cent!
Featured Exercise
Ring Dip
A great functional upper body pushing exercise, much more difficult than a traditional dip on parallel bars, due to the instability of the rings. It is essential to brace the core when performing the exercise otherwise failure is inevitable. This can be incorporated into a functional circuit or as a stand-alone strength movement.
by Ryan Naish
Ryan Naish mma-cscc is a former Physical Training Instructor in the Parachute Regiment and an active Close Protection Operative. He specialises in functional training using improvised equipment and sports nutrition. Visit Ryan's website: www.fitnesswins.net or email him at ryan@fitnesswins.net