Global Incidents – 12 March 2013
CRITICAL INFORMATION
Afghanistan: Five die in helicopter crash.
Bangladesh: Clashes and bomb explosions in Dhaka.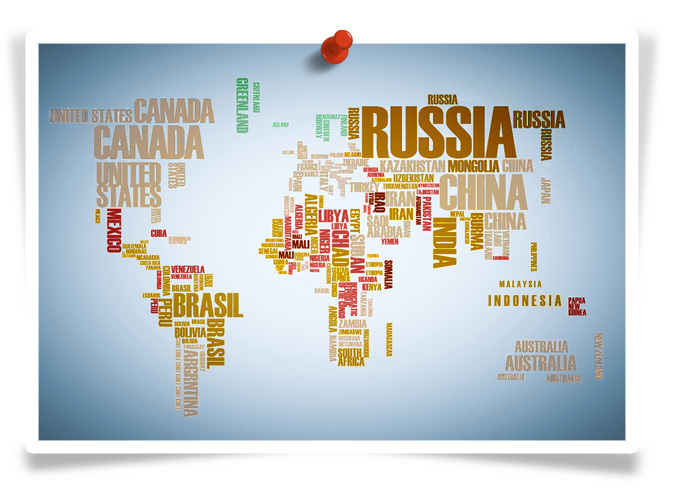 AFRICA
CENTRAL AFRICAN REPUBLIC (High)
Rebels seize Bangassou: Rebels in the Central African Republic (CAR) have captured the key south-eastern town of Bangassou, a government minister has said. The attack took place despite the fact that the Seleka rebels signed a peace accord with the government in January. The army withdrew, putting up little resistance as the rebels advanced, reports say. The rebels have repeatedly accused President Francois Bozize of failing to honor the peace deal. They accuse him of undermining the power-sharing government formed in terms of the accord by running a parallel administration, and not fulfilling promises made to rebel fighters.
MALAWI (Moderate-High)
Arrests over anti-Joyce Banda coup plot: At least 10 people in Malawi, including current and former government ministers, have been arrested over an alleged coup plot. Police fired tear gas to break up a crowd protesting against the arrests in the main city, Blantyre. Among those arrested on Monday are government minister Goodall Gondwe and ex-minister Peter Mutharika. They are accused of plotting a coup to try and prevent President Joyce Banda from taking power last year.
MALI (High)
Media strike over editor's arrest: Mali's private media have launched a news blackout after an editor was arrested for publishing a letter about poor conditions from soldiers fighting Islamist militants in the north. Le Republicain editor Boukary Daou was arrested last Wednesday and has yet to be charged. The soldiers said they lacked equipment and rations – the same complaints made by those behind last year's March coup. Mali's interim government has not commented on the arrest or strike.
SOUTH SUDAN / SUDAN (High)
Rivals agree to begin oil production: South Sudan and Sudan have agreed to resume pumping oil after a bitter dispute over fees which saw production shut down more than a year ago. The South, which seceded from the rest of Sudan in 2011, will begin oil production again by March 24, under the deal negotiated in Ethiopia. Both states rely heavily on oil, which is pumped from the South through Sudan's pipelines for export. They also agreed to withdraw troops from their border area.
AMERICAS
FALKLAND ISLANDS / UNITED KINGDOM (Low)
Islanders vote overwhelmingly to remain British: David Cameron has called on Argentina to respect the wishes of the people of the Falkland Islands to remain British. The prime minister said the almost unanimous vote in favor of staying a British overseas territory was the "clearest possible result". He said Argentina should take "careful note" of the referendum, and Britain would always defend the islands. It follows pressure from Argentina over its claims to the islands, 31 years after the Falklands War with the UK.
UNITED STATES of AMERICA (Low)
Venezuela diplomats expelled: The US has expelled two Venezuelan diplomats, following the expulsion of US attaches from Caracas. The move comes as two US military officials were sent back only hours before the announcement of President Hugo Chavez's death on Tuesday. At the time, Vice President Nicolas Maduro accused them of "attempting to destabilize the country." Mr Maduro is now acting president and the official candidate for the presidential elections on April 14. He will face the opposition leader Henrique Capriles, who has agreed to run for the umbrella opposition group Table for Democratic Unity (MUD). Both men started trading accusations even before they formalized their candidacies on Monday.
ASIA & THE PACIFIC
AFGHANISTAN (High-Extreme)
Five die in helicopter crash: Five Americans from NATO-led foreign forces in Afghanistan have died in a helicopter crash, a US official says. The crash took place in Daman district of Kandahar province on Monday, "Initial reporting indicates there was no enemy activity in the area at the time of the incident," said the International Security Assistance Force (ISAF) in a statement. The US later confirmed all the dead were Americans, adding that a rainstorm had caused the crash.
BANGLADESH (Low-Moderate)
Clashes and bomb explosions in Dhaka: Several bombs exploded in Bangladesh's capital Dhaka and police clashed with protesters Tuesday as opposition leaders enforced a daylong, nationwide general strike over what they say is police intimidation. Witnesses and news reports said several homemade bombs exploded during the beginning of the shutdown. It was not clear if there were any injuries. Small-scale clashes were reported inside and outside Dhaka, and thousands of security officials were deployed in the capital to maintain order. Nearly 400 members of paramilitary Bangladesh Border Guard were deployed to aid police in Dhaka, said Maj. Gen. Aziz Ahmed, the force's director general. Schools and most businesses in Dhaka were closed Tuesday. Traffic was thin on the usually clogged streets. An 18-party opposition alliance led by the Bangladesh Nationalist Party, or BNP, was enforcing the strike to protest alleged police intimidation during a rally on Monday.
JAPAN (Low)
Japan extracts gas from methane hydrate: Japan says it has successfully extracted natural gas from frozen methane hydrate off its central coast, in a world first. Methane hydrates, or clathrates, are a type of frozen "cage" of molecules of methane and water. The gas field is about 50km away from Japan's main island, in the Nankai Trough. Researchers say it could provide an alternative energy source for Japan which imports all its energy needs. Other countries including Canada, the US and China have been looking into ways of exploiting methane hydrate deposits as well.
PAKISTAN (Moderate-High)
Joke about Prophet Muhammad triggers violence: Hundreds of Christians protesting after a Muslim mob burned their homes clashed police Monday. Dozens of homes were set alight in eastern Pakistan after a non-Muslim was accused of making offensive comments about Islam's Prophet Mohammed, police said. Officers have arrested 150 people accused of starting the fires. It came as Christian demonstrators blocked a main highway in Lahore and police fired tear gas shells to disperse the protesters, who demanded assistance from the government. Christians across the country rallied against the incident, but the main demonstrations were in Lahore, the southern port city of Karachi, the capital, Islamabad, and the adjoining city of Rawalpindi.
SOUTH KOREA (Low)
South Korea warns North on armistice threat: South Korea says North Korea cannot scrap the armistice that ended the Korean War and called on Pyongyang to tone down its rhetoric. A unilateral move to end the pact was not legally possible, it said. As well as the armistice threat North Korea has in recent days also cut off a hotline and vowed to end non-aggressions pacts with Seoul. It says it is responding to US-South Korea military drills and new sanctions imposed after its third nuclear test. The two Koreas remain technically at war because the 1950-53 conflict ended in an armistice, not a treaty. North Korea has declared that armistice "invalid", but South Korea said a one-sided declaration was insufficient.
EUROPE & THE FSU
BULGARIA (Low)
President to name new caretaker government: Bulgaria's President Rosen Plevneliev is expected to name a caretaker cabinet, following weeks without a government. Prime Minister Boyko Borisov resigned last month following persistent street protests against high energy bills, poverty and corruption. The president has had major problems trying to fill the power vacuum, with parties refusing to form a government. Protesters have threatened to surround parliament and stop MPs leaving. President Plevneliev has not announced who will make up the new cabinet – he is expected to pick mostly non-partisan, technocrat ministers.
GERMANY (Low)
Snow halts Frankfurt flights: Frankfurt airport in Germany – Europe's third-busiest hub – has been shut down because of heavy snow. The Eurostar high-speed train service between London and Paris has also been suspended as snow blankets a swathe of northern Europe. In south-eastern England, hundreds of people were stranded in their cars by the snow as emergency services struggled with road chaos. There were huge traffic jams in Belgium and northern France too. Having received about 12cm (5in) of snow, Frankfurt airport was set to remain closed until at least 13:30 (12:30 GMT). More than 100 flights had already been cancelled, he added, but the final number was likely to be much higher.
ITALY (Low)
Italy blocks marines' Indian murder trial: Two Italian marines, charged in India with the murder of two fishermen, will not be returning to India to face trial, Italy's foreign ministry said Monday. Rome says Delhi is violating international law by putting the marines on trial in India. India's Supreme Court earlier allowed Massimilian Latorre and Salvatore Girone to go home for Christmas and to vote in elections. The arrest of the marines has led to a diplomatic row between India and Italy. There has been an angry reaction in India to Italy's decision.
MIDDLE EAST & NORTH AFRICA
ISRAEL (Low-Moderate)
Two die in helicopter crash: An Israeli attack helicopter has crashed in southern Israel, killing its two pilots, the Israeli military says. The AH-1 Cobra helicopter was on a routine training mission from the Palmahim airbase when it crashed. The cause of the accident is not yet known. All Israel's AH-1 Cobra helicopters have been grounded pending an investigation.
LIBYA (High)
Alcohol poisoning kills 51: At least 51 people have died after drinking tainted homemade alcohol in Tripoli, Libyan health officials say. They say 378 have been taken to the capital's hospitals since Saturday, and the number may rise further. A hospital official said the deaths occurred from methanol poisoning and that many patients were undergoing kidney dialysis for treatment. The consumption and sale of alcohol is illegal in Libya, but it is available on the black market.