Sudan: Biden Condemns Military Coup
U.S. President Joe Biden announced that he stands with the Sudanese people and opposes Sudan's recent military coup.
What It Means: Despite domestic and international condemnation, Sudan's military appears to be proceeding with its take-over plan. General Abdel Fattah al-Burhan announced on Oct. 28 that negotiations to form a new Sudanese civilian government are underway. Biden's remarks come days ahead of Sudanese pro-democracy protests in which millions of people are expected to march against the military take-over on Oct. 30.
---

Switzerland, Ukraine: Ransomware Operators Arrested in Police Bust
Several law enforcement agencies arrested 12 ransomware gang members in Switzerland and Ukraine, Europol announced.
Why It Matters: The operation is another high-profile success against ransomware operators, but similar victories will be difficult to achieve on a broad scale because many ransomware groups operate in countries shielded from Western law enforcement, such as China and Russia. The arrests could lead even more ransomware operators to remain in these countries as a precaution and could cause some cybercriminals to limit their chances of exposure by quickly exiting their operations after receiving a payout.
---

Iraq: Election Commission Rejects Countrywide Recount
A representative from Iraq's Independent High Electoral Commission said that a countrywide manual recount of the Oct. 10 parliamentary election results would be impossible.
Why It Matters: The rejection of a countrywide recount will upset the "Shia cooperation framework," a group of Shia parties and politicians connected to the Fatah bloc, which lost a significant number of seats in the election. Iraqi government formation will be especially contentious if the Fatah bloc refuses to cooperate with other parties due to its disagreement with the election results. This political conflict could create a high risk of public protests.
---
U.S.: Government Warns its Embassy in Moscow Could Stop Functioning Next Year
A U.S. State Department official warned that the U.S. embassy in Moscow could stop performing most functions in 2022 unless it is able to obtain more visas for diplomats.
Why It Matters: The U.S. State Department likely warned of this possibility to accelerate U.S.-Russia talks on restoring each other's diplomatic presence in their respective countries. Another meeting between the U.S. and Russian presidents might boost a breakthrough in these talks. U.S. and Russian officials are trying to stabilize their countries' worsening relations through ongoing negotiations, but each side's dwindling diplomatic presence makes retaliatory expulsions of diplomats less workable. This diplomatic vacuum could force each side to resort to tougher, asymmetric measures.
---
Turkey: Military Build-up in Syria Ahead of G-20 Talks
Turkish officials said the country has deployed fresh troops in Syria to prepare for an offensive against the militant Kurdish People's Protection Units, better known as YPG.
Turkish President Recep Tayyip Erdogan and U.S. President Joe Biden plan to speak at the Oct. 30 Group of 20 summit in Rome about issues that include YPG militancy. The Turkish military build-up in northern Syria appears to prepare Ankara for a military option if these talks fail to disarm YPG. Recent domestic votes, however, signal Turkey's growing war-weariness and skepticism of the ruling party's once-popular foreign policies.
---
Tajikistan: China to Fund New Base Near Afghan Border, Receive Full Control of Existing Base
Tajikistan has approved the construction of a new Chinese-funded base in Vakhon, a remote village located near the country's border with Afghanistan.
Why It Matters: China, Russia and the United States have been competing to help Tajikistan secure its porous and remote frontier with Afghanistan following the Taliban's takeover in August. Tajikistan will likely use the new Chinse-backed base to keep a closer eye on its southern neighbor and prevent illegal border crossings by militants. For Beijing, full control of the military base in Tajikistan's Murghab region will also help it keep Uyghur militants out of the Wakhan Corridor, which borders China.
---

Pakistan, Saudi Arabia: Riyadh Offers $4.5 Billion Assistance Package to Islamabad
Saudi Arabia will provide an assistance package to Pakistan that could total up to $4.5 billion through its Saudi Fund for Development under a royal directive.
Why It Matters: Pakistan's foreign exchange reserves are on the decline because of high international oil prices and the country's high trade deficit, so the aid package should alleviate some of Pakistan's financial strain. This breathing room could strengthen Pakistan's case in its ongoing negotiations with the International Monetary Fund over the resumption of its extended fund facility. Saudi Arabia's support also highlights its close relationship with Pakistan.
---
Ukraine: Government Deploys Turkish Combat Drone Against Donbas Separatists
Ukraine deployed the Turkish Bayraktar TB2 drone to attack separatists in the Donbas conflict for the first time, destroying an artillery unit belonging to pro-Russian separatists with a guided bomb.
Why It Matters: Russia is concerned that Ukraine could soon use the drone to retake the Donbas region, but Ukraine is unlikely to do so because the country does not want to risk Russian retaliation. Even so, the use of this drone will push Moscow to consider escalating the Donbas conflict. It will also damage Russia's relationship with Turkey, as Istanbul supplied Ukraine with the drone and other support.
---

Military Coup Jeopardizes Path to Democracy

A military coup in Sudan could jeopardize the Northeast African country's transition to democracy by spurring unrest and impeding Khartoum's efforts to achieve debt relief. 
Sudanese Prime Minister Abdalla Hamdok was arrested by security forces in the early morning of Oct. 25 as part of an apparent military takeover. In a televised public address broadcast, the head of the military, Gen. Abdel-Fattah Burhan, declared a state of emergency and announced that he was dissolving the joint civilian and military government. 
Burhan said political infighting had forced him to intervene in the interest of the Sudanese people. 
The civilian government ministry called on the people of Sudan to stand up against the power grab. So far, 80 people have reportedly been injured in the protests, including from gunshot wounds amid emerging reports of military forces firing into crowds. 
The military has reportedly cut off internet access since the arrests.

International observers have condemned Hamdok's arrest and the transitional government's dissolvement.

 
The coup follows months of escalating tensions between Sudan's military and civilian government officials. 
Both leaders accused one another of failing to implement the policies necessary to hold democratic elections. 
Some opponents of the coup have reported on social media that military leaders first received tacit approval for the takeover from Egypt, Israel, Saudi Arabia and the United Arab Emirates.

 
International donors have repeatedly warned that financial support — on which Sudan is dependent — is contingent on a peaceful transition to civilian rule. As a result, the coup risks worsening the humanitarian crisis in Sudan if the international community withdraws financial support. 
Depending on how willing the military is to impose a violent crackdown (and so far, reports of police firing into crowds is a solid indication that a crackdown is currently taking place), sustained opposition to the military takeover could mean months of violent demonstrations. 
---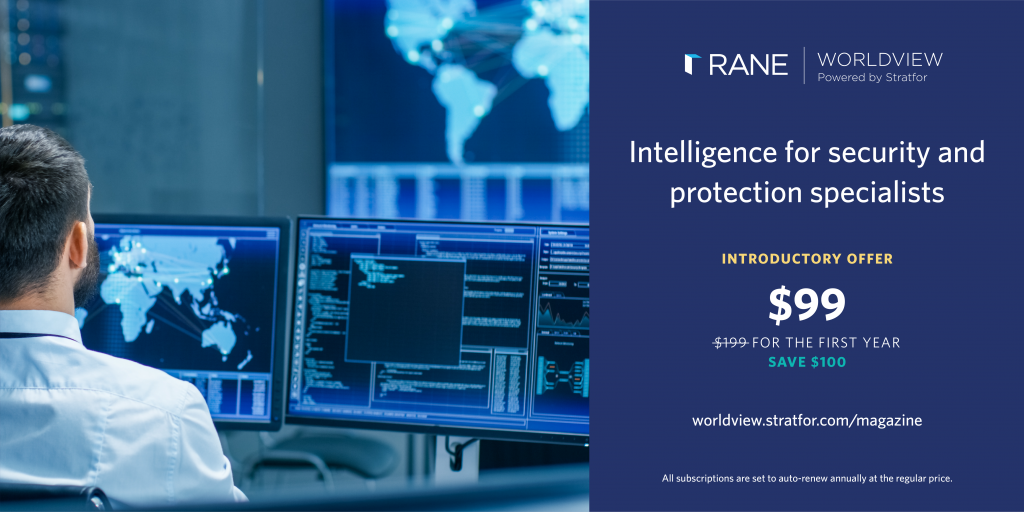 Israel
New Israeli settlements will strengthen the conditions for future unrest in the West Bank, which could finally push the United States to turn its words into action and reshape its relationship with Israel.
Poland
Resolving its judicial dispute with the European Union would grant Poland billions of euros worth of EU funding, but the larger question surrounding the primacy of EU law in the country will continue to create political and economic uncertainty. 
Taiwan
Taiwanese President Tsai Ing-wen confirmed that U.S. troops were present in Taiwan for a training mission. In response, China's defense minister said that if U.S. efforts to "contain China" via Taiwan continued, China would "resolutely counter and fight back." 
Sudan
A military coup in Sudan could jeopardize the Northeast African country's transition to democracy by spurring unrest and impeding Khartoum's efforts to achieve debt relief.
Russia
Russia's decision to end its mission to NATO seeks to undermine transatlantic unity and to deter the United States from pursuing additional escalatory measures.
North Korea
With the suspected launch of a submarine-launched ballistic missile, North Korea may have succeeded in threading the needle to increase its battlefield capabilities while still keeping open the possibility of talks with South Korea. 
Turkey
If Turkey follows through on threats to retaliate against Kurdish militants in Syria, it will put Ankara back on a confrontational path with Russia and the Syrian regime, while straining its relationship with the United States.
India
Upcoming state elections in India will be key in gauging whether opposition parties can form a united front to challenge Prime Minister Narendra Modi's ruling Bharatiya Janata Party (BJP) on a national scale.
---
Global Situation Report – November 2021
Each issue our global geopolitical partner, Stratfor, provides an in-depth analysis of global incidents via in-house experts, cutting edge technology and through a comprehensive globally sourced network. Here is your summary from the last 30 days.