More now than ever, church security is an issue that must be addressed in our modern society.  Most recently in Nashville, Tennessee, seven people were shot, including one killed by a person who simply walked in the church, down the center isle, shooting. 
Thankfully a vigilant usher wrestled him to the ground and held a gun on him till the authorities arrived. The most important takeaway is that when it comes to church security it is not about cleaning up but prevention.
Much of the information in this article is geared more for smaller churches, perhaps fewer than 500, which do not have paid professional protectors and or safety teams with large budgets for protection.  Keep in mind that in this litigious society we live in, churches are still held accountable to basic standards of safety held by other secular venues of similar sizes and occupancies. 
It should be noted that at least at this time, the main crime committed while churches are in session are domestic violence type crimes; often times angry husbands or mates coming to settle matters in a place where they know they will find their significant other.
Thankfully, church shootings in America are still relatively rare, although on the rise.  This issue, I want to deal with five things any church can do to make their church a safer place.  Much of the information mentioned, does not have to do with security but safety.  While security is certainly an integral part of safety, it is still just one part of maintaining a safe environment.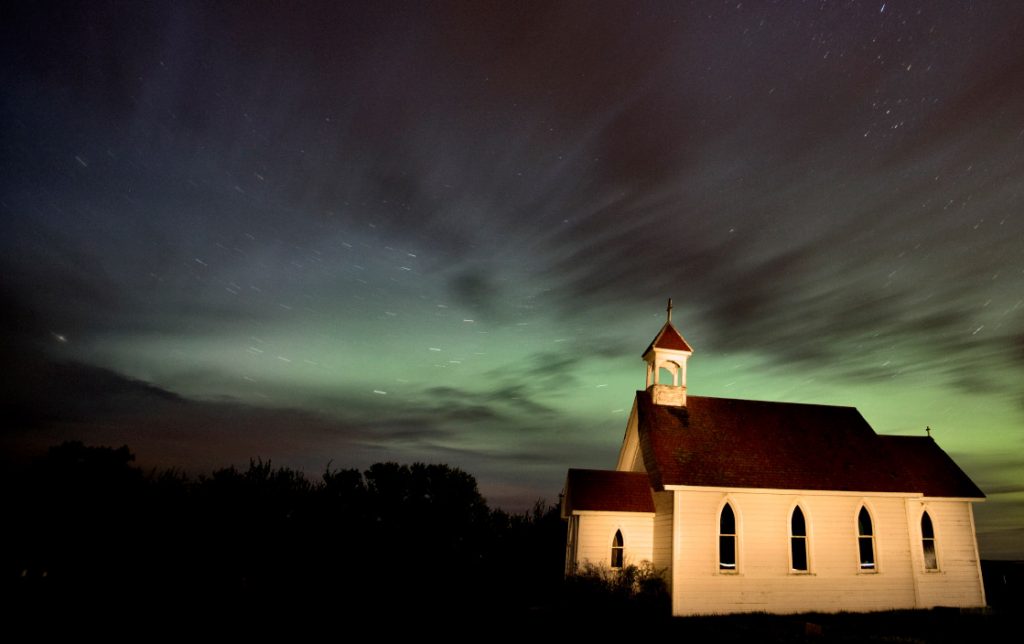 HAVE A WELL STOCKED FIRST AID KIT
One of the most common problems to occur in a church service is not criminal activity but medical issues among those in attendance. Having a well-equipped first aid kit is a very good start to church safety.  Keeping a person stable from the 911 calls, to the arrival of the ambulance depends on it.   Going along with this, is knowing who your Doctors, nurses and EMT's are in attendance.  Some churches go as far as having special seating for medical personnel so they can easily find them in case of an emergency. Have your medical team decide what goes in the first aid kit, as they know best what they might need to keep a patient static till the ambulance arrives.
HAVE A DESIGNATED ROOM FOR MEDICAL AND SECURITY ISSUES
Having a room designated for medical or security issues is always a good idea if possible. Aside from just a place to deal with medical and security related emergencies discreetly, this room can serve as a place for teams to meet before or after service to discuss the day's events, keep or pick up gear needed for the day as well as a safe place to store personal belongings.  This room could also serve as a command center in case of an emergency where police and or other authorities could meet with proper church officials to bring closure to whatever issues necessary.  Again, this room would give privacy to both those brought there as well as limit distractions in the sanctuary or other areas where people may be congregated. It would probably be wise to have a camera in this room for accuracy of testimonies and handling of people in case a situation ends up in court. 
HAVE A PLAN FOR FIRE
While large churches have much built in fire protection such as monitors, alarms, cameras, pump stations, etc., the average church is lucky to have a few fire extinguishers. Here are a few thoughts that will help improve the basic fire protection for the one room church house to the small church complex.
Have your local fire department do a building survey to point out things that may cause fires or help them spread faster. Most Fire departments are happy to do these free surveys but keep in mind they may find issues that they want fixed and if so will hold the church accountable to do so.   
The first thing necessary in all church safety is having people know that if you see something say something to the proper authorities. Fire extinguishers strategically placed (1 for about every 250 ft. of building), working emergency lights, lighted exit signs, panic bars on all exit doors, as well as fire rated doors where called for by code are all basic necessary components to a good fire safety plan.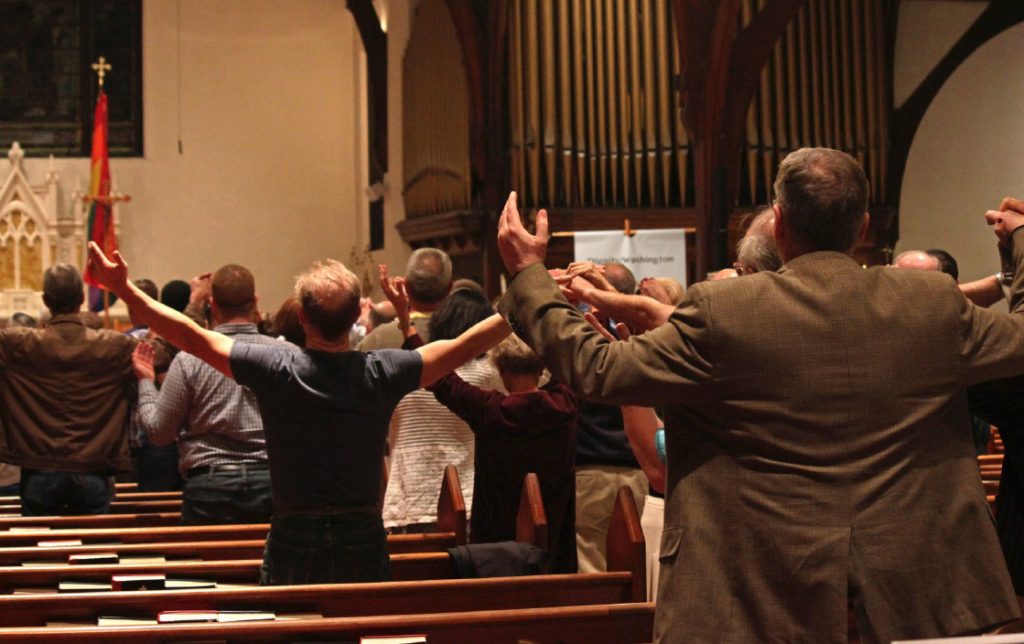 PROTECTING THE MONEY
Most people who sit in your church come for spiritual reasons, however, a minute few come to see how you handle your money. The way a church handles the money determines how comfortable people will feel to give and how comfortable someone may feel to take.  Personally, I don't like offering plates as they allow people to see what is given in the offering. Whether it's a poor widow dropping in some change or a wealthy person dropping in a roll of hundreds, people prefer not to have their giving habits known. For that reason I prefer deep offering baskets or bags.
It is best to have ushers receive the offering in a direction that moves toward the place the offering will be kept. If the offering will be kept in a room in the front of the church have the ushers start in the back and move toward the front. The less time you walk around with full receptacles full of money the better.
After the offering is received, always have two or more people bring the money to its final resting place. At this time the offering should be put in a secure place where people do not have access to it until it is counted by two or more un-related counters. Be careful not to just protect the money, but the reputations of those handling it. Accusations even if proven false, can ruin a person's reputation and that is worth much more than money. Bottom line, protecting people is just as important as protecting money. 
COMMUNICATION AND IDENTIFICATION
Like most everything we have talked about in this article, these last two items will greatly benefit your churches security without costing it a lot of money.  In times of danger or possible violence, the ability to communicate with other members of your team is critical. Look into buying two-way radio systems for your ushers and or security team so you will be able to direct the team quickly and efficiently to the right place in times of crisis. Seconds wasted in an emergency could mean more damage or possibly even lives. If you have layered security, again it is vital to be able to communicate between layers without leaving your post.
Another foundational part of your safety team is the ability for them to be easily identified when necessary.
I suggest using only first name on the lanyard along with picture. If Authorities request further identification, all team members should carry another more thorough form of ID such as a driver's license. Also, keep in mind, in case of a scuffle a lanyard should be quickly removed as it could easily be used to choke the person wearing it. 
In closing, you can see that much of church safety contains a good dose of common sense and major doses of prevention. While law enforcement is for the most part responsive, church safety and security is very pro-active. Always keep in mind when confronting someone the idea of having witnesses whenever possible as well as video back up which could be greatly useful if a situation ends up in court. Needless to say, having your team pray before each service for God's wisdom and protection over themselves and the church will always bring great fruit!
---
Church Security the New Frontier Part 2
By: DR. ANDREW P SURACE
Dr. Surace is a seasoned Pastor with over 35 years of ministry.  He is a trained EMT and executive protection specialist.  He along with co-Author Eric Konohia are authors of a book on the subject of church security entitled "Securing the Sacred".  It is available on Amazon as well as bookstores around the world.