Somalia

US Airstrike Targets Al-Shabaab Militants near Jilib, Middle Juba Region
According to a statement issued by the United States Africa Command (AFRICOM) on Monday, 24 February, an airstrike has been conducted by US military aircraft near Jilib, Middle Juba region, resulting in the death of at least one militant. AFRICOM also claimed that no civilian casualties occurred in the attack. 
Burkina Faso
Multiple People Killed in Attack by Unidentified Gunmen in Komandjari Province, Est Region
According to local media sources, a group of gunmen attacked a village in Komandjari province, Est region, on Friday, 21 February, killing at least 11 people. The attack occurred in the village of Diamondji in the commune of Foutouri. The assailants arrived in the village on motorcycles and opened fire whilst ransacking homes. Many of the villagers fled as the violence began. No group has claimed responsibility for the attack.
Zambia
Mob Attacks District Hospital and Injure Nurse in Luwingu District
According to local media reports on Thursday, 20 February, a mob of residents in Luwingu district, Northern Province, axed a nurse who attempted to rescue an elderly woman under attack on suspicion that she was harbouring gassers. The mob also attempted to burn down the district hospital on claims that the health facility was a haven for suspected gas attackers. The affected nurse sustained a punctured lung and is receiving treatment. An ambulance and the main gate to the hospital were damaged. Multiple people suspected of being behind a spate of attacks in which people have been sprayed with poisonous substances in Zambia have been arrested.

Americas
Brazil
Recent Elevated Murder Levels Attributed to Ongoing Police Strike Across Ceará State
International media outlets report on Monday, 24 February, that there has been a recent spike in murder rates throughout Ceará state owing in part to a police strike that began on Wednesday, 19 February, in demand of higher wages. Authorities report that in the past five days since the strike began, 147 people have been murdered in various areas of the state, forcing authorities to cancel carnival festivities in several cities. Senior Brazilian defence and justice ministers have travelled to Ceará's capital, Fortaleza, to oversee the army's response to policing the crisis.
Haiti
Ongoing Violence and Demonstrations Forces Authorities to Cancel Carnaval
International media outlets report on Monday, 24 February, that Carnaval, the largest celebration of the year in Haiti, has been called off after deadly protests and gunfire interrupted the first day of festivities on Sunday. The three-day festival was cut short after gunshots were reported amid thousands of revellers, with reports of at least one being killed in the melee. The High Command of the Armed Forces has called on the National Police of Haiti to restore calm amid growing discontent over pay and working conditions.
Chile
Anti-Government Protesters Clash with Riot Police in Valparaiso, Valparaiso Province
According to international media reports on Sunday, 23 February, scores of protesters clashed with riot police in Valparaiso resulting in multiple injured. Initial reports state that 23 riot police were injured during the clashes with water cannons being deployed around 2000hrs (2300 UTC) to disperse the protesters.
Reports further stated that around 150 protesters set alight at least seven cars as well as attacking shops close to the O'Higgins Hotel in Valparaiso. Reports have gone on to state that around 15 protesters were arrested following the protest action. Further protest action cannot be ruled out in the immediate term.
Middle East and North Africa
Libya
Turkish Government Reports of Several Fatalities whilst Providing Assistance to GNA
According to emerging unconfirmed social media reports on Monday, 24 February, multiple rockets have been intercepted by Israel's Iron Dome defence system over the city of Sderot, Southern District.
The rocket attack comes shortly after Israel launched a series of airstrikes on targets in the Gaza Strip and Syria over the weekend. This is a developing situation; however, there have currently been no fatalities or injuries reported following the rocket
attack.
Turkey/Iran
USGS Reports 5.7 Magnitude Earthquake Along Turkey-Iran Border
The United States Geological Survey (USGS) has reported that a 5.7 magnitude earthquake has occurred close to the Turkey-Iran border on Sunday, 23 February. Initial reports state that the earthquake had a depth of 6.4km (4 miles). Reports have gone on to state that there has been a number of buildings damaged following the earthquake, particularly in the Turkish city of Van, Van province. Currently, there have been no reports of any fatalities at this time.
Europe
Germany
Dozens Injured after Car is Intentionally Driven into Carnival Procession in Volkmarsen, Hesse
According to international media reports on Monday, 24 February, dozens of people have been injured after a car was intentionally driven into a carnival procession in Volkmarsen, Hesse. Reports state that 30 individuals were injured as a result of the incident at around 1425hrs (1345 UTC). The driver of the vehicle was subsequently arrested, although their motive is not currently known. All carnival processions have been cancelled in Hesse as a precautionary measure.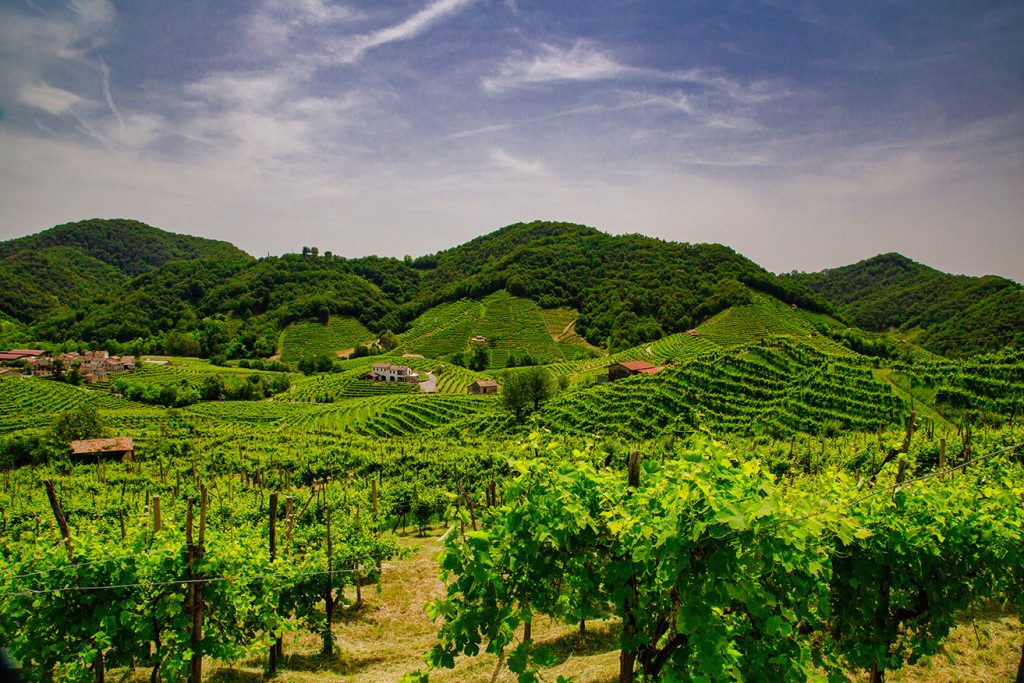 Italy
Authorities Introduce Restrictions in Coronavirus Hit Areas of Lombardy and Veneto
According to international and local media reports, Italian authorities have effectively placed around a dozen towns in the regions of Lombardy and Veneto under quarantine after they announced an emergency plan late on Saturday, 22 February to attempt to control the spread of coronavirus in the regions.
Around 50,000 people from towns in the two affected regions have been asked to stay at home by authorities. Around 3,500 of these affected people are in the Euganean Hills area of Veneto and the other 47,000 are in ten municipalities in the Lodi area of Lombardy. Prime Minister Giuseppe Conte has said that it would be forbidden to enter or leave the outbreak areas without special permission, and those who disobeyed the restrictions will reportedly be prosecuted and face a three-month prison sentence. The restrictions come after the number of confirmed cases in Italy rose to 79, with two deaths reported in Veneto. 54 of the reported cases have been in Lombardy and 17 in Veneto, with the other five outside the two main outbreak areas.
Norway
Fatalities Reported after Avalanche Strikes Guided Tour near Fridtjovbreen, Svalbard
According to local media sources, two German tourists that were part of a guided tour were killed in an avalanche on the Fridtjovbreen glacier on the Svalbard archipelago on Thursday, 20 February. The avalanche reportedly took place 60 kilometres (40 miles) west of Longyearbyen, the biggest settlement on the archipelago. The deaths were confirmed by Norwegian news sources, and the two deceased were initially reported as missing but were later found dead after search and rescue efforts were launched.

Asia and the Pacific
India
Multiple Fatalities and Scores Injured following Violent Clashes in New Delhi
According to international media reports, there were multiple fatalities and scores injured following violent clashes between demonstrators for and against the Citizenship Amendment Act (CAA) in New Delhi on Monday, 24 February. Reports state that there were at least seven fatalities and 150 injured following the violent clashes. Reports have further stated that police deployed tear gas and smoke grenades in an attempt to disperse the thousands of demonstrators in New Delhi. Further unrest is expected in the near-term.
Thailand
Multiple Injuries Reported After Bomb Explosion in Saba Yoi District, Songkhla Province
National media outlets report on Monday, 24 February, that at least eight people were injured when a bomb exploded near a public park in Saba Yoi district in Songkhla province. Among those injured were four local police officers and two students.
Following the explosion, a gunfight was reported between police and the alleged culprits before they escaped. An investigation into the incident is currently underway.
China

Coronavirus Statistics and Advice for 24 February
The World Health Organisation (WHO) reports on Monday, 24 February, that the total death toll of the novel coronavirus (COVID-19) outbreak has risen to 2,618. In China, there are now 77,262 confirmed cases, and the total number of confirmed cases globally has risen to 79,331 with 2,069 cases now confirmed in other countries in Asia, Europe, North America and Australasia. One new member state (Kuwait) reported cases of COVID-19 in the previous 24 hours. The total number of countries affected is 29, with 23 deaths now reported outside of China. WHO assesses the risk of the COVID-19 acute respiratory disease to be very high in China, high at the regional level, and high at the global level. The basic principles to reduce the general risk of transmission of acute respiratory infections, according to the WHO, include the following:
Avoiding close contact

with people suffering

from acute respiratory i

nfections.


Frequent

hand-washing, especially

after direct contact

with ill people or their

environment.


Avoiding unprotected

contact with farm or wild

animals.


People with symptoms

of acute respiratory

infection should practice

cough etiquette (maintain

distance, cover coughs

and sneezes with

disposable tissues or

clothing, and wash

hands).


Within healthcare

facilities, enhance

standard infection

prevention and control

practices in hospitals,

specially in emergency

departments.
WHO does not recommend any specific health measures for travellers. In case of symptoms suggestive of respiratory illness either during or after travel, travellers are encouraged to seek medical attention and share their travel history with their healthcare provider.
---
Global Risk RoundUp – March 2020
Drum Cussac a GardaWorld company
Because we put your people first, we've built cutting-edge risk and security which keeps up with the pace of change. The only risk and security platform to feature monthly updates, GlobalRiskManager is purpose built to be future-proof and can seamlessly integrate with your own systems. This, combined with over 20 years' of industry knowledge and a team of in-house security experts, provides you with a comprehensive end-to-end risk and security solution – done your way.
Discover more about the services Drum Cussac offer here: drum-cussac.com