Focus on: Afghanistan – March 2013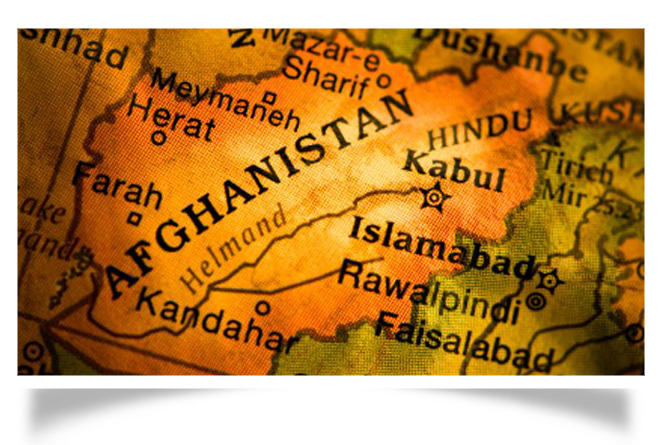 Significant Events
At least one Afghan civilian and a foreigner residing in Kabul have been injured during an explosion in District 15, Kabul.
 A magnetic IED attach to a Toyota Surf detonated at the front gate of the Minister of Interior's Counter-Narcotics office. During the explosion two people have been injured and the ANP have started an investigation. COMMENT: 'IEDs remain insurgents favorable method of attack, but magnetic IEDs are not popular in the Afghan capitol and seldom occurs. However magnetic IEDs are very popular in western Afghanistan, especially Farah province'. COMMENT ENDS
Local authorities in eastern Logar province reported that at least 23 Taliban militants were killed and 26 others were injured during a joint military operation by Afghan and coalition security forces in Baraki Barak district. COMMENT: 'The Afghan National Police (ANP) in partnership with the army and the NATO-led coalition forces conducted several cleanup operations in Logar, Ghazni, Zabul, Kandahar, Kunduz, Kapisa, Paktika, Paktiya, Helmand and Nimroz provinces. The ANP also seized weapons and defused several bombs'. COMMENT ENDS
Hundreds of women accompanied the Kabul Municipality in the tree plantation campaign held in Kabul. The campaign was launched by the Women Committee of the Afghan Democratic Association. 3000 seedlings were planted from Pul-e -Sokhta region to Dasht Barchi region of Kabul city. The 3000 seedlings were provided by the Ministry of Education and the Kabul Municipality. COMMENT: 'The Women Committee wanted to show that women were also interested in performing community services. Saplings are planted to bring back the once-leafy streets of Kabul. However, tending them to maturity is a much harder task due to lack of maintenance, weather extremes and pollution'. COMMENT ENDS
Media Headlines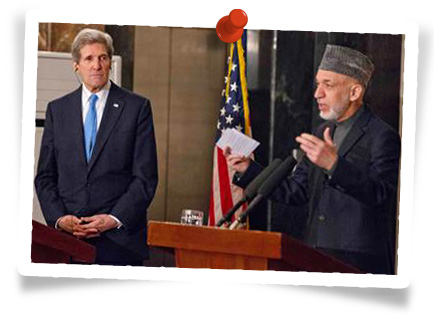 Pakistan's intelligence agency has accused the Afghan government of supporting Tali- ban splinter groups. In a report presented to Pakistan's Supreme Court on Tuesday, the ISI agency alleged President Hamid Karzai's administration was in league with groups linked to the main Tehrik-e-Taliban Pakistan movement, known collectively as the TTS. The report suggested the "recent nexus of TTS with Afghan government is likely to enhance the terrorist activities" in areas along the Pakistan-Afghanistan bor- der such as Mohman, Bajaur, Dir, Swat and Chitral. Anti-Pakistan elements, particu- larly from across the border in Afghanistan, had provided "strong support" in terms of money, logistics and training and this was "once of the main factors for increased militancy,"… http://worldnews.nbcnews.com/_news/2013/03/27/17474913-pakistan-intelligence-agency-claims-afghanistan-supports-taliban-splinter-groups?=
Flash Points To Monitor – Short term
With Spring which arrived on 21 March 2013 and weather conditions improving, significant attacks should be expected across the country
Regional officials warn of increased instability in Parwan, Kapisa, Wardak and Logar Provinces due to an influx of foreign fighters. Activity is expected to spill over into Kabul Province if not resolved
Outlook
Increased attacks across the country as the 2013 fighting season begins in late March. AGE may switch focus onto IM/ANSF training facilities during 2013, in order to hinder NATO's Afghan training mission from 2014 and beyond. Insider attacks are expected to continue, but will focus on ANSF as the IM security presence draws down in line with the conclusion of the ISAF mission.
Flash Points to Monitor – Medium to Long Term
The 2013 fighting season should be expected to begin in late March/early April. A series of CPX attacks in Kabul City often marks the beginning of the year's fighting season.
The Pakistani Taliban plan to re-focus attacks on IM troops during 2013, IM troops to withdraw from outlying areas ahead of schedule.
Stage four of the five stage security transition process will commence in March 2013. Upon completion, 86% of the Afghan population will fall under the direct control of ANSF. AGE are re-establishing dominance in areas across Afghanistan as security primacy is transitioned.
 The 'Framework for Peace' drafted by the Afghan High Peace Council gives Pakistan considerable power regarding negotiations. Both external and internal actors may be- 
come frustrated if Afghanistan is seen to overly relent to Pakistani and Taliban demands.
IM casualty states will continue to decline in the run up to 2014 as security responsibilities are transferred to ANSF. Afghan forces will, in concert, bear the brunt of attacks 
and experience a subsequent increase in casualties Militant wings of political groups are arming themselves ahead of the 2014 Afghan Presidential elections and conclusion of the ISAF mission. Inter-tribal fractures reignite across Afghanistan as international influence wanes.