Global Incidents: 03 December 2013
Critical Information
Belgium: One dead as 100 cars crash in fog.
India: Maoist attack kills six policemen.
Israel: Activists press ahead with demands to pray at Jerusalem holy site.
Lebanon: Army to take control of Tripoli.
Nigeria: Boko Haram attack Maiduguri airbase.
Syria: Deadly bomb blast in central Damascus.
Venezuela: Huge power cut blacks out much of country.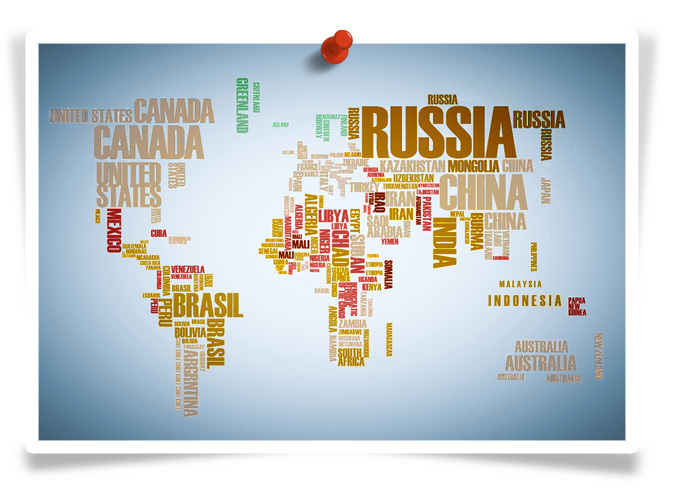 AFRICA
DEMOCRATIC REPUBLIC of the CONGO (High)
UN starts drone surveillance: The UN mission in DRC has started to deploy unarmed surveillance drones to monitor rebel activity near the forested borders with Rwanda and Uganda. This is the first time any UN mission has deployed drones. The first two were launched from the eastern city of Goma, which was last year briefly occupied by M23 rebels. The UN force in DRC played a key role last month in defeating the M23 but other militias still operate. Both Rwanda and Uganda have denied repeated accusations that they supported the M23 rebels, which were recently defeated with the help of the 22,000-strong UN mission in DRC, – the world's largest.
NIGERIA (High)
Boko Haram attack Maiduguri airbase: Boko Haram insurgents have attacked a military airbase in north-eastern Nigeria, destroying two helicopters, the authorities say. Eyewitnesses say hundreds of militants attacked several areas of the city of Maiduguri, starting early on Monday. A 24-hour curfew has been imposed in Maiduguri. Its civilian airport was also briefly closed. Reports suggest the large-scale, coordinated attack is a big setback for the Nigerian military. In May, a state of emergency was declared in Borno state, of which Maiduguri is the capital, as well as two neighboring states, while there has been a massive military deployment to the worst-affected areas.
SOUTH AFRICA (Low-Moderate)
New toll road system leads to disruption: South Africa's contentious toll road system has opened around Johannesburg, with huge traffic jams after motorists flocking to use alternative routes. Opposition parties, trade unions and churches are calling for a boycott of the much-delayed system, saying it is unfair and badly designed. The "e-toll" system affects the ring road around Johannesburg and the motorway to the capital, Pretoria. The government says the toll is needed to pay for improved roads. the issue has become increasingly political just months away from a general election.
AMERICAS
MEXICO (Moderate-High)
Search uncovers 64 bodies in mass graves: Officials in Mexico say they have found 64 bodies in dozens of mass graves in the western states of Jalisco and Michoacan. Forensic scientists uncovered the graves during their search for two police officers who have been missing since the beginning of November. The two federal officers are not among the dead found during the month-long search. The area where the graves were located is disputed by rival drug cartels. Some of the bodies showed signs of torture, while others had been bound and gagged. Forensic tests suggest some had been buried up to three years ago. Officials said they would now try to identify the bodies. The two federal officers went missing on November 3 in the area between the states of Jalisco and Michoacan, where two drug cartels calling themselves New Generation and Knights Templar are active. Their burned-out car was later found near the village of Vista Hermosa.
VENEZUELA (Moderate-High)
Huge power cut blacks out much of country: A massive power cut plunged the Venezuelan capital, Caracas, and other cities into darkness on Monday evening. The Caracas metro ground to a halt and people had to be evacuated from shops and offices. President Nicolas Maduro tweeted that the cut had been triggered in the same place as an outage in September, and suggested "sabotage" was responsible. Power cuts are common in Venezuela, especially in the inland states, but rarely affect the capital. Although Venezuela has large oil reserves it is dependent on hydro-electricity for about 70% of its power. The blackout took place shortly after 20:00 on Monday (00:30 GMT Tuesday) as President Maduro was addressing the nation on television.
ASIA & PACIFIC
CHINA (Low-Moderate)
Hong Kong confirms first case of H7N9 bird flu: Hong Kong has confirmed its first case of the new strain of the H7N9 bird flu in a domestic worker from Indonesia. The worker, 36, recently traveled to Shenzhen in the mainland and came into contact with live poultry. She is in critical condition, officials say. H7N9 has infected more than 100 people since it emerged earlier this year. The case in Hong Kong is a sign that the virus may be spreading beyond mainland China, where most infections have been reported, and Taiwan. The World Health Organization (WHO) had said there was "no evidence of sustained human-to-human transmission", but also described H7N9 as an "unusually dangerous virus." At least 139 human cases of H7N9 have been confirmed, including 45 deaths, WHO says in a statement dated November 6. At least one case was confirmed in Taiwan in April. Dr Ko Wing-man, Hong Kong's food and health secretary, confirmed the territory's first H7N9 case late on Monday.
INDIA (Low-Moderate)
Maoist attack kills six policemen: At least six policemen have been killed in an attack by suspected Maoist rebels in the northern Indian state of Bihar, police said. The policemen were killed when their jeep was blown up in a landmine blast in Aurangabad district. Bihar, along with several other states in central and eastern India, is a stronghold of the rebels. The Maoists say they are fighting for communist rule and greater rights for tribal people and the rural poor.
JAPAN (Low)
Vice President Biden declares support for Japan: Vice President Joseph R. Biden Jr. delivered a carefully calibrated show of support for Japan on Tuesday, declaring the United States was "deeply concerned" about China's move to control airspace contested with Japan. But he stopped short of demanding that China retreat, and urged the feuding neighbors to talk to each other. Mr. Biden's statement, at the start of an unexpectedly challenging trip to Asia that includes a stop in Beijing, captured the strategic complexities for the United States in the tense showdown between Japan and China over disputed claims in the East China Sea.
NORTH KOREA (Low-Moderate)
Senior military leader removed and two associates executed: A powerful uncle of North Korean leader Kim Jong-un has been removed from his post, South Korean media reports say. Citing South Korea's intelligence agency, they say Chang Song-thaek, 67, lost his position as vice-chairman of the North's top military body. Two close aides were also executed for corruption, according to the reports. If confirmed, Mr Chang's removal would be the biggest upheaval in North Korea's leadership since Mr Kim succeeded his father, analysts say. Kim Jong-un took over after Kim Jong-il died in 2011. The latest reports emerged from an intelligence briefing given to South Korean lawmakers. The National Intelligence Service (NIS) made the assessment based on information provided by multiple sources, the South's Yonhap news agency said. It also quoted the intelligence service as saying two of Mr Chang's closest associates had been executed in public in late November.
PAKISTAN (Moderate-High)
Gunmen attack media group offices: Unidentified gunmen opened fire on the office of a leading news media group in Karachi on Monday evening, wounding a security guard and underscoring the threats journalists face in the country. The motive of the attack, on the offices of the Express Media Group, remained unclear, and there was no immediate claim of responsibility. Pakistan is one of the world's most dangerous countries for journalists, who face frequent harassment and intimidation here from a variety of groups, including the Pakistani Taliban and other militants, state security forces and intelligence agencies, and local political and criminal groups. So far this year, at least five journalists have been killed. And 44 more have been killed over the past decade, according to the New York-based Committee to Protect Journalists.
THAILAND (Moderate)
Police remove barricades to PM offices: Thai protesters entered the government's headquarters Tuesday after police removed barricades from outside both Government House and the police office. The mood in the capital Bangkok appeared considerably calmer after the move, which followed clashes over the weekend and on Monday. But as tensions fell, protest leader Suthep Thaugsuban vowed to fight on and remove the government. The Thai prime minister has rejected protesters' demands that she step down. Yingluck Shinawatra said she was open to negotiations but that calls for the government to be replaced by an appointed council were illegal and unconstitutional. The protests, which began on November 24, had been largely peaceful until Saturday, when they became violent. Over the weekend and on Monday demonstrators tried to break apart police barricades and storm the prime minister's office, Government House, with police using tear gas and water cannon to repel them.
EUROPE & FSU
BELGIUM (Low)
One dead as 100 cars crash in fog: About 100 cars and trucks were involved in three pile-ups at a highway in western Belgium in a dense morning fog Tuesday, leaving at least one dead and 54 injured. Medical workers were working to free injured passengers from the twisted metal of their vehicles hours after the crash, and the fog is making the emergency rescue by helicopter impossible. The provincial governor, Carl Decaluwe, said one person had died, and that among the 54 injured, five were in life-threatening condition, 11 suffered serious injured while 38 walked away with minor injuries. The highway linking the regional industrial hub of Kortrijk to nearby Ieper was strewn with debris in three locations close to one another.
RUSSIA (Low-Moderate)
Putin sets up new Kremlin anti-corruption department: President Vladimir Putin has ordered the establishment of a new anti-corruption department in the presidential administration, according to a decree published Tuesday. The department will be responsible for monitoring current anti-corruption laws and suggesting legislative changes to counter corruption, the Kremlin said. Putin has appointed Oleg Plokhoi – whose surname literally means "bad" in Russian – to head up the new department. Plokhoi formerly worked in the Kremlin's personnel department. Russia is perceived to be the most corrupt of the world's leading economies in surveys conducted by anti-graft organization Transparency International, on a par with Pakistan, Gambia and Mali. Despite a recent high profile anti-corruption drive, even government officials admit that billions of dollars are paid in bribes in Russia every year and that graft remains endemic.
UKRAINE (Low)
Opposition loses no-confidence motion: The Ukrainian parliament has rejected an attempt to force the resignation of the government. The opposition tabled the motion of no-confidence, which was defeated, as thousands of demonstrators protested outside the parliament building. Earlier, Prime Minister Mykola Azarov apologized in parliament for the use of police force against protesters. Mass protests were sparked by the government's decision not to sign an association deal with the EU last week. The motion of no-confidence in Mr Azarov's government was supported by 186 members of the main opposition parties, but fell short of the 226 votes required for approval.
 MIDDLE EAST & NORTH AFRICA
IRAQ (Extreme)
659 people killed in November: A total of 659 Iraqis were killed and 1,373 others were wounded in violent attacks in Iraq in November, according to a statement released by the UN Assistance Mission for Iraq (UNAMI) on Sunday. The statement said that 565 civilians (including 120 civilian police personnel) and 94 members of the Iraqi Security Forces were killed in terrorist and violent acts in November, while 1,186 civilians and 187 Security Forces members were injured. Baghdad was the worst-affected province with 224 civilians killed and 399 others injured, followed by Nineveh, Salahudin and Diyala, while other provinces of Anbar, Kirkuk, Babil and Wasit reported less casualties, it said.
ISRAEL (Moderate-High)
Activists press ahead with demands to pray at Jerusalem holy site: Jewish activists are pressing ahead with demands to pray at a contested Jerusalem holy site prompting potentially explosive clash with Muslims over the right to worship there. The Temple Mount/Haram al-Sharif is one of the world's most contested religious locations because the 35 acre site has religious significance to both Jews and Muslims. According to Jewish tradition, it is the former site of Solomon's Temple, also known as the First Temple.
JORDAN (Low-Moderate)
Trial date set Abu Qatada: The trial of radical cleric Abu Qatada, who was deported from the UK in July, is to begin in Jordan next week, his lawyer says. He will stand trial on December 10 for terror offences after an eight-year battle against deportation. That fight through various courts ended after the UK and Jordan signed a treaty agreeing that evidence obtained through torture would not be used against him. If convicted he could face at least 15 years in detention.
LEBANON (Moderate)
Army to take control of Tripoli after clashes: Lebanon's government has told the army to take control of security in the city of Tripoli after 10 people died in two days of fighting. The army will be in control for six months, Prime Minister Najib Mikati's office said Monday. The weekend's clashes were sparked by divisions over the conflict in Syria. The city's Sunni Muslims largely support Syria's opposition, while the Alawite population tend to favour President Bashar al-Assad. The clashes also left 49 people wounded including 11 soldiers, a security source said. Tripoli, with a small Alawite community surrounded by a Sunni majority, is seen as one of Lebanon's most volatile sectarian fault-lines. President Assad is an Alawite and is fighting a Sunni-led revolt.
SYRIA (High)
Deadly bomb blast in central Damascus: A bomb blast in the center of the Syrian capital, Damascus, has killed at least two people, according to reports. Syrian state news agency Sana said a suicide bomber had blown himself up in al-Jisr al-Abyad district. The UK-based Syrian Observatory for Human Rights (SOHR) said two people had been killed in the attack. State media put the death toll higher. The activist network said the target of the explosion appeared to be a government building. Rami Abdulrahman, director of the SOHR, was quoted as saying the office was an administrative site used by relatives of dead soldiers, and that it was not a military facility. At least 17 people were injured in the blast, according to Sana.