Global Incidents: 17 Jun 13
Critical Information
Central African Republic: LRA raid leaves least 16 dead.
Czech Republic: PM Petr Necas to resign over aide scandal.
India: Heavy rains in northern India kill 19.
Iraq: Car bombings hit Shia cities.
Pakistan: Quetta University shut after attacks.
Turkey: Government says it may use army to end protests.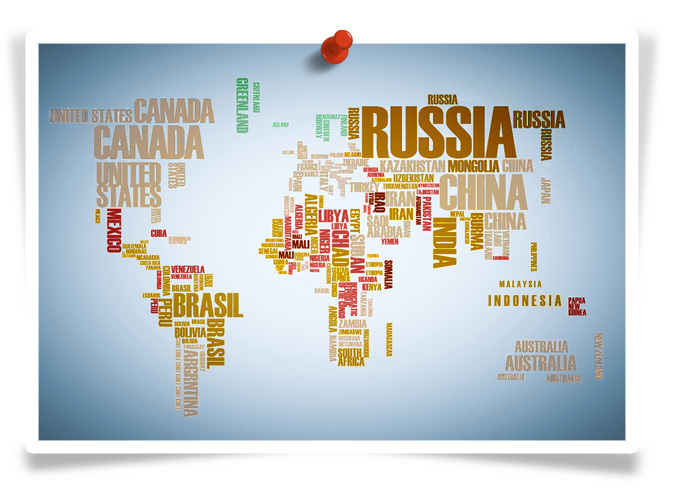 AFRICA
CENTRAL AFRICAN REPUBLIC (High)
LRA raid leaves least 16 dead: At least 16 people have been killed during clashes between rebels of the Lord's Resistance Army (LRA) and villagers in CAR, a military source said late on Saturday. LRA fighters attacked two villages in the central mining region of Bria on Thursday, initially killing six people and wounding about 10 others as they looted houses, said the source.
KENYA (High)
Terror suspect shot dead: Anti-terrorism police on Monday shot dead a terror suspect at Mlaleo, Kisauni in Mombasa County and recovered two hand grenades, 200 bullets and a firearm. Mr Kasim Omondi was shot dead at his residence after a fierce battle. Last week, 16 people were injured when an explosive device was hurled at an open-air crusade in Likoni.
SOMALIA (High)
Deadly bomb hits tea shop: At least seven people were killed when a bomb exploded in a tea shop popular with government troops in the Somali town of Wanlaweyn on Saturday, officials and residents said. The attack come at a time when regional capitals and western donors are nervous of any reversal of security gains made in Somalia by African Union peacekeepers in the fight against al-Qaeda-linked militants, seen as a threat to stability in east Africa and beyond.
SOUTH SUDAN (High)
MSF says humanitarian assistance being denied: The authorities in South Sudan are preventing the provision of humanitarian assistance to some 120,000 people hiding in malaria-infested swamps, a medical charity has said. Many of them fled into the bush amid fighting in Jonglei state between the army and rebels over the last month. They do not have access to safe drinking water, food or medical care, Medecins Sans Frontieres (MSF) said Friday. South Sudan says Khartoum backs several rebel groups – charges it denies. In turn, Sudan says the South supports militias on its territory. Jonglei state has been hit by widespread ethnic violence since South Sudan became independent from Sudan in July 2011, with much of it taking place in Pibor county.
SUDAN (High)
Shells strike UN base killing one soldier: A peacekeeper was killed and two others were injured in Sudan Friday when artillery shells hit a UN logistics base, the UN has said. Both the UN secretary general and Security Council condemned the attack. It is not clear who was behind it, but the UN has recently accused rebels of shelling the town of Kadugli in South Kordofan state, the base's location. The Sudanese government has also blamed rebels for attacking an oil pipeline in Abyei, a nearby disputed region. Khartoum said Sudan People's Liberation Movement-North (SPLM-N) fighters were being supported by South Sudan, and earlier ordered oil companies to block the flow of South Sudanese oil exports through its pipelines. South Sudan's government has denied supporting the rebels.
AMERICAS
BRAZIL (Low-Moderate)
Maracana stadium protest: Hundreds of protesters clashed with riot police near Rio de Janeiro's Maracana football stadium. Police fired tear gas minutes before the kick-off of a Confederations Cup tie between Italy and Mexico. Protesters were complaining about the high cost of the tournament and the 2014 World Cup, in a country still lacking in public services. A similar protest took place before the opening match on Saturday. Further protests are planned across Brazil. The clashes on Sunday took place outside one of the metro stations near the Maracana stadium. An estimated 600 people joined the demonstration against an increase in bus ticket prices and the use of public funds spent on the Confederations Cup and next year's World Cup.
COLOMBIA (Moderate)
Spanish tourists freed by police: Two kidnapped Spanish tourists have been rescued by police in Colombia, while two people suspected of trying to collect a ransom have been held in Spain. Spain's interior ministry said Saturday two officers from its kidnapping unit had traveled to Colombia and taken part in the release of the tourists. It is not known whether anyone was arrested in Colombia. It is unclear who was responsible for the kidnapping. The Spanish interior ministry said it was ruling out Colombia's main rebel group, Farc, amid indications that a criminal gang was behind the crime. The ministry said that a Syrian national and a Spanish citizen had been arrested in Madrid.
UNITED STATES of AMERICA (Low)
Colorado wildfire destroys nearly 500 homes: Crews battling a deadly wildfire that is the most destructive on record in Colorado have contained more than half of the 15,500-acre blaze that has incinerated nearly 500 homes outside Colorado Springs, authorities said on Saturday. Cooler temperatures, calmer winds and a rainstorm that moved over the burn area on Friday allowed fire managers to increase the containment of the fire to 55 percent from 30 percent the day before. But the number of homes confirmed destroyed by the so-called Black Forest Fire jumped to 483 on Saturday, compared with a count of about 420 homes on Friday, the El Paso County Sheriff's Office said on its website.
ASIA
INDIA (Low-Moderate)
Heavy rains in northern India kill 19: At least 19 people have died in floods and heavy rain in northern India. Fifteen people were killed in Uttarakhand state, while another four lost their lives in Himachal Pradesh. Officials said landslides and flooding had led to most of the deaths, and the toll was likely to rise. Around 40 people are missing in Uttarakhand. Thousands of people who were on their way to a pilgrimage in Uttarakhand have been stranded after a number of bridges collapsed on Sunday. Heavy rains have also been reported in the northern states of Punjab and Haryana. The monsoon season generally lasts from June to September, bringing rain which is critical to India's farming output.
NORTH KOREA (Low-Moderate)
North Korea talks offer: The US and South Korea have responded coolly to North Korea's offer of high-level talks with Washington. North Korea will be judged "by its actions and not its words", a US spokeswoman said. The North proposed talks on "regional peace" with the US on Sunday, but said there should be no "preconditions". Last week, planned talks between Pyongyang and Seoul fell through following disagreement over which delegates should attend. Regional tensions were raised earlier this year after Pyongyang conducted its third nuclear test and threatened to attack South Korean and US targets in the region.
PAKISTAN (Moderate-High)
Quetta University shut after attacks: The women's university at the center of Saturday's deadly twin attacks in the Pakistani city of Quetta has been shut down until further notice. In the first incident a bomb on a university bus killed 14 women. Gunmen then killed 11 when they laid siege to the hospital treating the wounded. Sardar Bahadur Khan University is the only all-female university in troubled Balochistan province. The move is seen as a safety precaution in a city which has seen many attacks. The site of the five-hour gun battle that unfolded after the bus bombing, the sprawling Bolan Medical Complex in Quetta, has also been closed indefinitely. An extremist Sunni group, Lashkar-e-Jhangvi, has said it carried out both attacks. A spokesperson for the group said a female suicide bomber had been used to target the university students. Although police now say they have found the severed head of a woman from the scene, they say the investigation is continuing to see if this really was a suicide attack. Correspondents say that the use of women as suicide bombers in Pakistan has been rare. On Sunday, Quetta observed an official day of mourning but Monday saw yet more groups, such as the Balochistan Bar Association, declare a strike to mourn the attacks.
Polio workers killed: Two polio workers were shot dead by suspected militants on Sunday in Pakistan's north-western Swabi district. Gunmen killed the two male health workers as they were providing vaccinations in Swabi's Kandar village. No group said it carried out the attack, but militants have accused polio workers of spying for the US. At least 17 polio workers and four security officials have died in attacks on polio health teams in recent months.
EUROPE AND FSU
CZECH REPUBLIC (Low)
PM Petr Necas to resign over aide scandal: Czech Prime Minister Petr Necas is due to resign today, in an effort to end political turmoil over a corruption inquiry. His ruling coalition will try to form a new government led by someone nominated by his Civic Democratic Party (ODS). Mr Necas announced he would quit after prosecutors charged his chief of staff with corruption and abuse of power. Two former MPs, an ex-minister and the current and former heads of military intelligence were also detained. All except one have been remanded in custody. President Milos Zeman has said the charges, brought after armed police raids on government and private offices on Wednesday, were "serious". Up to 150m koruna (£5m; $8m) in cash, tens of kilograms of gold and large quantities of documents were seized during the raids.
FRANCE (Low)
Outrage after assault on Chinese students: Bloggers in China have reacted with outrage to news of an assault on six Chinese students in France's wine-producing Bordeaux region. Two people were arrested after the drunken attack on Friday, in which one student was seriously injured when a glass bottle hit her face, police say. French Interior Minister Manuel Valls condemned the "xenophobic" attack. The attack was widely criticized on China's most popular social networking service, Weibo. The students were in France for a year to study oenology. Three people, all of them visibly drunk, were involved in the attack in the village of Hostens, in the Landes region near Bordeaux.
GREECE (Low)
Prime Minister faces crisis talks: The Prime Minister, Antonis Samaras, faces crisis talks with coalition allies over his decision to shut down the national broadcaster. The conservative leader's junior partners in government were furious about the sudden decision last week. Mr Samaras accused ERT of corruption and waste, as the country struggles to pay its huge debts. Greece's top appeals court is also meeting to rule on whether or not the closure was legal. ERT's screens have gone from black to showing color bars and the name of the new-look broadcaster proposed by the government, Nerit, now features in channel searches.
TURKEY (Low-Moderate)
Government says it may use army to end protests: The Turkish government has said it could use the army to end nearly three weeks of unrest by protesters in Istanbul and other cities. The government would use "all its powers" and the armed forces if necessary, Deputy Prime Minister Bulent Arinc said on state-run television. It is the first time the Islamist-rooted ruling party has raised the prospect of deploying the armed forces. The issue is sensitive as the army is seen as a bastion of secularism.
Unions call strike over crackdown: Turkish unions have called a strike to protest against the police crackdown on demonstrators. Turkey's Prime Minister has angrily defended the eviction of protesters from Gezi Park on Saturday night. Recep Tayyip Erdogan told hundreds of thousands of supporters at a rally in Istanbul on Sunday that the protesters were manipulated by "terrorists". On Sunday there were continued sporadic clashes between protesters and police in Istanbul and the capital Ankara. The Confederation of Public Workers' Unions (KESK) and Confederation of Progressive Trade Unions (DISK), along with three professional organizations, have announced what they call a one-day work stoppage to demand an end to "police violence". The unions have called for a march and a rally in Istanbul on Monday afternoon. Lawyers from the Turkish bar association say that close to 500 people have been detained as part of the police operation against the demonstrators.
UNITED KINGDOM (Low)
G8 summit: World leaders are gathering in Northern Ireland for a G8 summit set to be dominated by the conflict in Syria. UK PM David Cameron said he hoped G8 nations would focus on finding "common ground" on the issue of bringing peace. But Moscow, Syria's key ally, opposes US plans to arm the rebels and on Monday its foreign ministry said Russia would not allow a no-fly zone to be imposed over Syria. The two-day summit is also expected to focus on global economic issues. Mr Cameron, the host, hopes to oversee the launch of talks for an EU-US free trade deal and achieve progress on tax transparency. Other nations joining the UK, US and Russia for the 39th Summit of the Group of Eight (G8) in Lough Erne, County Fermanagh, are Canada, France, Germany, Italy and Japan.
Plane diverted to Glasgow Prestwick Airport after fire note: An Egyptair plane from Cairo to New York landed at Glasgow Prestwick Airport Saturday after being diverted, after a passenger on board, said she saw a note with the words "I'll set this plane on fire" and a seat number. Egyptair flight 985 – which was traveling to JFK International Airport – touched down at around 14:30 BST. The Ministry of Defense confirmed that RAF Typhoon aircraft were called following an "incident on board". Det Supt Alan Crawford, of Police Scotland, said the plane's captain and crew decided to divert from their normal flight path after seeing the note.
MIDDLE EAST AND NORTH AFRICA
EGYPT (Moderate)
Morsi gives governorships to Islamist allies: Egypt's President Mohammed Morsi has appointed a number of Islamist allies as regional governors. The move strengthens what many see as the Muslim Brotherhood's grip on power. The Brotherhood and its allies now control 13 of Egypt's 27 governorships. The most significant appointment is for the tourist hotspot of Luxor, where the new governor comes from a party set up by an extremist group that carried out deadly attacks on foreigners in the 1990s. Adel al-Khayat is a member of the political wing of Gamaa Islamiya, which claimed responsibility for the 1997 Luxor massacre in which around 60 tourists were killed. The group subsequently renounced violence. An office of the Brotherhood's political party in Al-Daqahliyah, north of Cairo, has reportedly been set on fire in protest against the appointments.
IRAN (Moderate)
President elect vows transparency on nuclear issue: Iran is ready to show more transparency on its nuclear program, says President-elect Hassan Rouhani. In his first news conference since Friday's vote, Mr Rouhani also described as unfair sanctions imposed on the country over the issue. And he said Tehran would not suspend its uranium enrichment activities. The West suspects Iran of trying to build nuclear weapons. Tehran says its program is solely for peaceful purposes. At the news conference, which covered a wide range of issues, Mr Rouhani also said his government would work towards "constructive interaction with the world". He thanked Iranians for "choosing moderation", saying he would not forget his election promises. Mr Rouhani, a long-standing political figure in Iran, won just more than 50% of the vote in the election, avoiding a run-off vote.
IRAQ (Extreme)
Car bombings hit Shia cities: A wave of car bombings across central and southern Iraq has killed at least 30 people, police and medics say. Most of the attacks took place in cities with a high concentration of Shia Muslims – including Kut, Najaf, Mahmoudiya, Nasiriya and Basra. In the mainly Shia city of Basra in the south, two car bombs went off almost at the same time in a market in the city center, killing five people. Another car bomb killed at least seven people in the holy city of Najaf. In Kut, two car bombs targeted an industrial area and a gathering of construction workers. No group has admitted carrying out the bombings on Sunday, but tensions between the Shia Muslim majority, which leads the government, and minority Sunnis has been growing since last year.
ISRAEL (Moderate-High)
Israel issues warning after Rouhani win: Israeli PM Benjamin Netanyahu has warned that international pressure on Iran must not be loosened in the wake of the election of reformist-backed Hassan Rouhani as president. Mr Netanyahu said on Sunday that Iran's nuclear program must be stopped "by any means" and there should be no "wishful thinking" about Mr Rouhani's victory. The cleric won just over 50% of the vote in Friday's election. He said his election was a "victory of moderation over extremism".
JORDAN (Low-Moderate)
US to keep Patriot missiles and F-16s in Jordan: The US will keep Patriot missiles and F-16 fighter jets in Jordan after a military exercise, angering Russia. Pentagon spokesman George Little said on Saturday that the US enjoyed "a long-standing partnership with Jordan" and was "committed to its defence". He said all other US military personnel would leave Jordan next week. But Russian Foreign Minister Sergei Lavrov warned that any attempt to use the F-16s to impose a no-fly zone over Syria would violate international law. He also dismissed accusations made by the US on Thursday that Syrian government forces had used chemical weapons on a small-scale multiple times. He suggested that the US had no reliable evidence and questioned how the US had collected its samples. The Syrian government has also denied using chemical weapons.
KUWAIT (Low)
Constitutional Court orders fresh poll: On Sunday Kuwait's top court ordered the dissolution of parliament and fresh elections. The Constitutional Court made its ruling after throwing out opposition challenges to changes to the electoral system decreed by the emir. Opposition politicians boycotted parliamentary elections in December in protest at the electoral rules. Correspondents say the ruling is likely to herald fresh political volatility in the Gulf state. It is the second time in a year that the court has ordered dissolution of parliament. Last June it scrapped an opposition-dominated parliament, saying there had been flaws in the procedures that led to its election. Kuwait's emir is now expected to set a new election day.
LIBYA (Moderate-High)
Special Forces soldiers killed: Six soldiers from an elite Libyan army unit have been killed overnight by masked gunmen in the restive eastern city of Benghazi. A source at the army's command center in the city told the media that the gunmen had attacked the headquarters of a special forces unit elite. This then led to heavy fighting in the area, he added. Benghazi was the center of the uprising that toppled Muammar Gaddafi's regime in 2011. It has become increasingly unstable amid clashes between militias made up of former rebels and the regular forces of the new authorities. Militias with different tribal and ideological links control parts of the city, which has seen a wave of attacks on government security forces. The official Facebook page of the special forces shows gruesome images of some of the soldiers who died in the early hours of Saturday morning.
SAUDI ARABIA (Low)
28th death announced from MERS Coronavirus: On Saturday the Saudi Ministry of health announced another two deaths from MERS-CoV infection, the new SARS-like coronavirus, plus two new human infections. So far, 46 people have become ill with MERS-CoV infection and 28 have died in Saudi Arabia. The two patients who died were foreigners working in Saudi Arabia, Ministry sources informed. We have no details of their nationalities. One, a 46-year-old male, died on Wednesday June 12 in Wadi al-Dawasir, a town south of Riyadh, the capital. The other was also a male, aged 21, who died on June 14 in Hafr al-Batin, in the northeast of the country. According to WHO (World Health Organization), since September 2012, worldwide there have been 58 laboratory-confirmed cases of MERS-CoV human infection, including 33 deaths.
SYRIA (High)
Blast at Mezzeh military airport: A huge blast reported Sunday in the western Mezzeh suburb of the Syrian capital Damascus. Syrian state TV said the blast was caused by "a terrorist attempt to target Mezzeh military airport". Unconfirmed reports said around 20 soldiers were killed or wounded in the explosion. Mezzeh military airport is an important strategic installation and plays a significant role in distributing the government's military supplies.