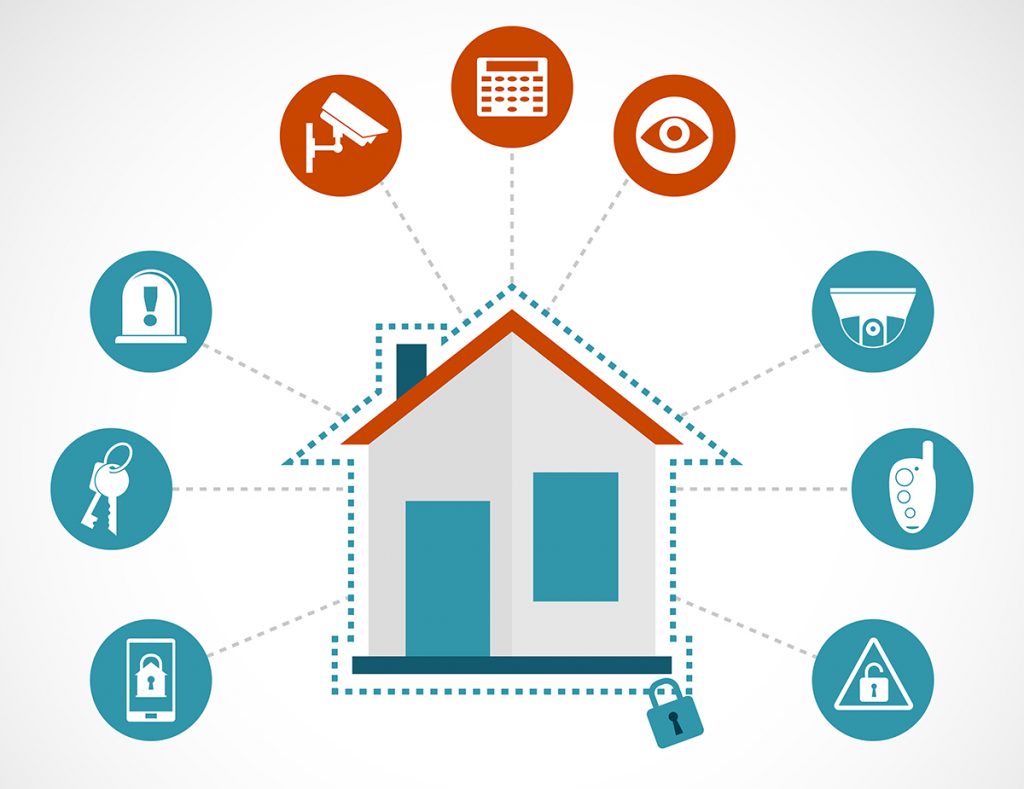 Just for a moment, stop what you are doing and think about your house. Your house is a home, it is your castle, it is where the people you love are safe, it is where you find comfort at the end of a stressful day and it's one of the biggest investments you will ever make. Keeping this unique space safe and secure should be a top priority for homeowners.
Advancement in technology and the growth of competition between product distributors has resulted in a large product offering in the market at prices more affordable than they have ever been. Although homeowners can now find peace of mind at the touch of a button, the endless offerings on the market may seem overwhelming and daunting to customers when choosing the most efficient security system for their home's needs.
We have done the late night research and have narrowed down the top 5 home security technologies for all homeowners, to assist with your decision making. Are they the best on the planet? Let us know in the comments below.
---
1. Sensors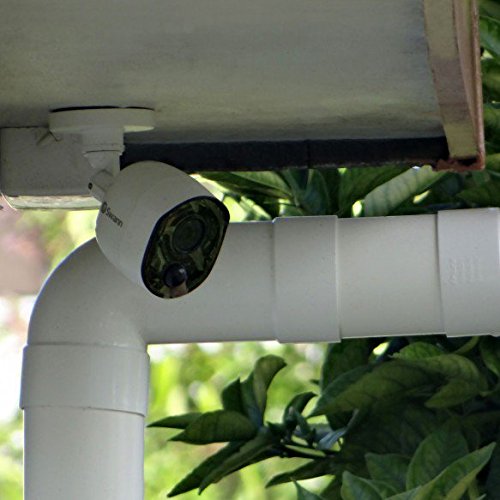 Probably the best known of all security devices, there are hundreds of sensors available all providing different coverage depending on your requirements. Water leak sensors, smoke and carbon sensors, window sensors, unexpected entrance sensors, light sensors and the list only grows from here. These sensors collect data and could include an audible alarm to deter intruders and alert neighbours of a break-in or an emergency.
One of the most controversial sensors on the market is the Mother and 4 Motion Cookies Versatile Sensors, which keeps track of all movements in and out of the house. As the name suggests, the target market is mothers who are looking to keep track of family members through the location Cookies collected. The 6.3-inch-tall device is often described as 'creepy' and looks like 'a little ghost with glowing LED eyeballs.'
Unlike many competitors, Mother does not control the SmartWare you already have, instead, it eliminates the need for single-use devices such as door sensors and basic fitness trackers. Installation is one of the advantages of the offering, with freewheeling sensors that can be put under your pillow, on your feet, in a bag…literally anywhere!
Cost: $249.00 (£170)
Alternate sensor brands: Swann Home Security System ($499/£380) / Fibaro Flood Sensor ($119/£90) / Ring DoorBell sensor ($179/£140).
---
2. Smart Lock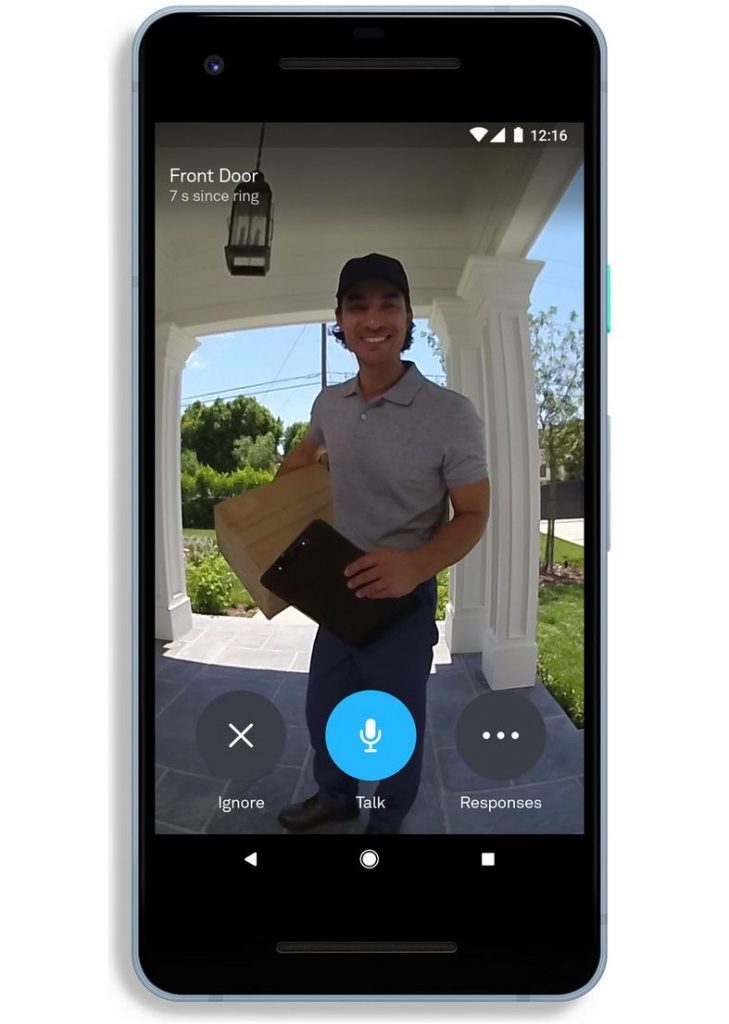 Do you have a partner who always calls because they have lost their house key, if not then you are most likely the perpetrator? You will never have to worry about forgetting your key again after installing a smart lock. The beauty of this lock is that you are able to open your door via smartphone from wherever you are in the world, perfect if you aren't quite ready to hand over the house-key to your in-laws feeding the cat!
There is no doubt that electronic mechanisms add a significant layer of security. Locks can use unique passwords, words or phrases, advanced fingerprint technology and even your mobile phone to access the property. However, before you install a smart lock consider the main drawback, that they run on batteries. These batteries control the wireless chips, LED lights, and most importantly the motor that locks and unlocks the door; if these batteries die you will face problems if there is no manual opening process.
On the topic of installation, it is important to check that your door is cut correctly for a smart lock and the door is properly aligned with the frame to avoid resistance and breakage. The installation method will differ between brands, so it is worth having a quick search on Google for any sample videos before attempting to follow the instructions provided.
Cost: $200-$400 (£150-£300)
Smart Lock brands: Nest Hello Video Doorbell ($299.00/£229) / Poly-Control Danalock ($315.00/£240) / Yale Real Living Keyless Touchscreen ($245/£190)
---
3. Security Window Screens (Safe-S-Cape)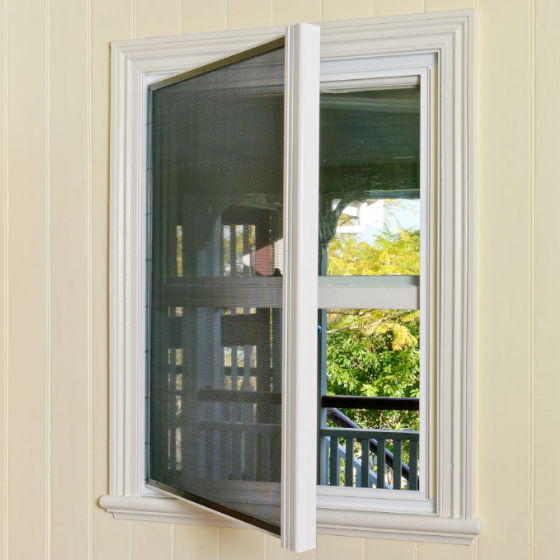 Another proactive initiative, however security window screens specific purpose is to assist those inside the home in case of an emergency. Security window screens are keyless emergency exit products for window spaces. In the instance of an emergency where there is restricted access, screens such as the Crimsafe Safe-S-Cape allows you to quickly exit. This 'one-push' quick exit strategy does not jeopardise the quality of the screen, as the unique mesh technology and triple 'anti-jemmy' design protects the lock so your home is secure from the outside and loved ones and possession safe inside.
Certified tradespeople are required for the installation of Safe-S-Cape, with the advantage that Safe-S-Scape is designed to fit all window types. This is one of the more expensive home security technology options, however, is low maintenance and does not have the uncertain reliance on batteries and charging.
Cost: From $340 (£260)
Alternate Door Brands: CrimSafe Complete Security Door ($550/£420) / Custom Screens Security Door ($300/£230+) / KNA Security ($225/£180+)
---
4. Camera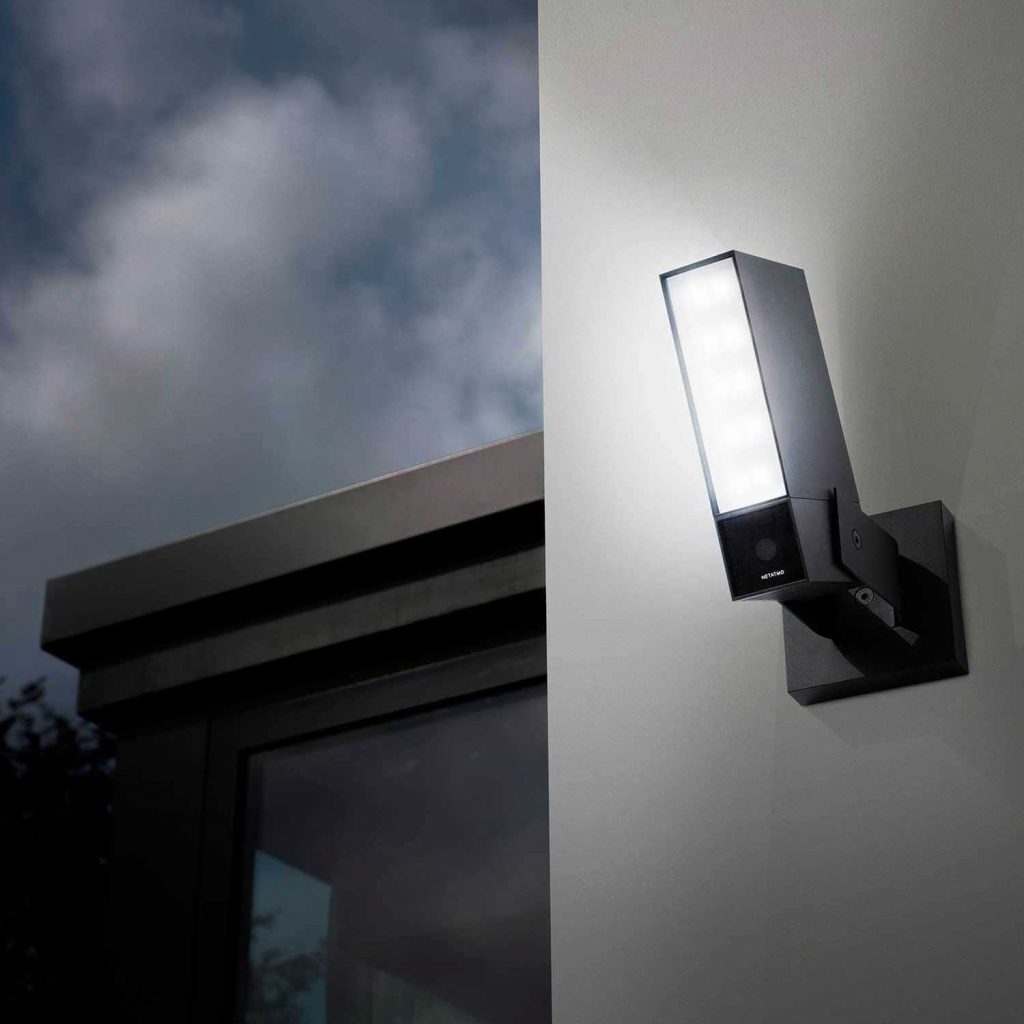 This home technology tool has been very popular amongst homeowners for years, closed-circuit television (CCTV) cameras are not only a key to Hollywood blockbuster twists but provide ease of use and convenience of access for users. Wireless security camera systems are most popular amongst the consumer markets selling to a larger than normal coming and going parade of individuals, such as a business owner or landlord.
Aside from the obvious benefits of installing a security camera such as deterring crime, monitoring activities and gathering evidence; some advanced cameras have high-quality audio and motion detection capabilities allowing a more accurate maintenance of records regarding people movement and situational activities.
An increasingly popular option for today's homeowners is a digital CCTV with a standalone network video recorder (NVR). This provides the homeowner with the opportunity to access both historical and live video footage at any time via their PC or smart device.
Some considerations to be noted include the variation in price between cameras, dependent upon monitoring requirements and the vulnerability to damage from intruders or the environment.
Please note that before installing a camera, be aware of all applicable privacy legalities and Australian law compliance.
Cost: $100-$600 (£75-£450)
CCTV camera brands: Netatmo Presence ($499/£380) / Nest Cam outdoor ($319/£250) / Foscam ($115/£85)
---
5. Light Timers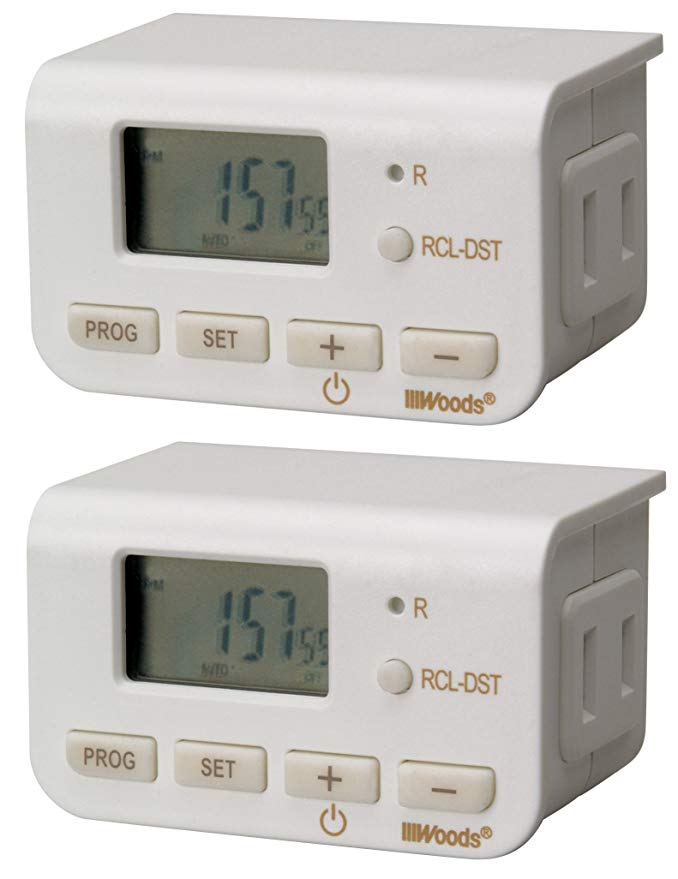 If that much-anticipated summer break has rolled around again or if you are escaping the winter chills, there is nothing quite as rewarding as a break away from your daily routine. But what about protecting your home? Crime does not rest while you are skiing or sipping cocktails at the beach, and unfortunately, burglars have become more aware of the signs of an empty home. Alongside the overflowing mailbox and unused rubbish bins, dark desolate rooms are a tell-tale sign of an empty household and easy picking for a curious burglar.
Light timers give you the luxury of setting a standard time for appliances and lights to turn on for a set period of time, giving the illusion that someone is home when actually absent. Light variations and prices differ, with most light timers having the ability to switch up to 10+ times a day for 1 minute or a full 24 hours.
The light timer device itself can be relatively cheap and purchased from your local HardWare store, however, it is the installation of the switch that can become quite costly and even require professional assistance. Installation is the same as that of an ordinary wall switch and involves turning off the main power supply, removing existing wires, connecting the timer switch and inserting the timer switch in the wall box.
Cost: $15-$220 (£12-£170)
Light time brands: Programmable 60 minute Wall Timer ($15/£12) / Schneider Electric Timer ($220/£170) / HPM 24/7 Slimline Digital Timer ($25/£20)
A final word
Technology has significantly shaped the way in which you protect your home and is even able to deter crime from another continent thanks to devices and gadgets such as the likes as listed above. You have worked hard to protect your family, your possessions and your home, protecting them should be your priority. Home Security Technologies have saturated the market with more competitors driving lower prices and advanced technology assisting in deterring crime. Don't leave the installation until it is too late, invest in your family and home and install the best home security technology to suit your needs today.