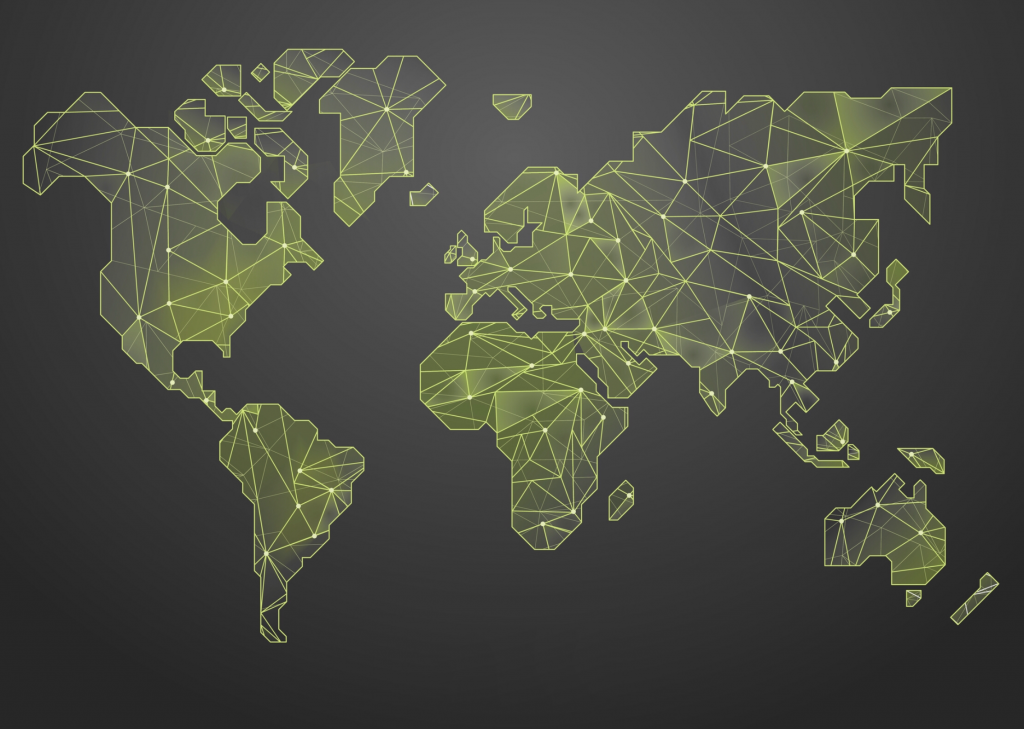 Africa
Nigeria
Nigerian Troops Conduct Clearance Operations in Gwoza LGA, Borno State
The Nigerian Army killed seven Boko Haram militants and rescued 73 persons from captivity in two separate clearance operations in Sirdawala and Valley of Gwoza Local Government Area (LGA) of Borno state in late September. The operations were carried out by troops of 26 Task Force Brigade, deployed in the ongoing LAFIYA DOLE operation, aiming at quelling Boko Haram militants.
DRC
Over a Dozen Fatalities Following Rebel Attack in Beni, North Kivu
As many as 14 people have been killed in an attack by rebels on the Ebola-stricken city of Beni. The province of North Kivu where Beni is located has seen clashes between armed groups and the government since the 1990s and are now also witnessing an Ebola outbreak. The latest attack is believed to have been perpetrated by members of the Allied Democratic Forces (ADF) militant group, who also clashed with local troops yesterday. Following the attack, several protests around the city broke out due to the dire situation faced by local residents.
Mali
Ongoing Demonstrations Over Deteriorating Infrastructure in Koulikoro Region
According to local media sources, local residents of the towns of Kolokani and Didieni blocked parts of the RN3 highway using burning tyres and debris in protest of the deteriorating state of the road. Similar actions were held in the town of Kati earlier in the month and forced the local government to start repairs on the road. Negotiations between local residents and activists are currently ongoing with repairs to infrastructure in the Koulikoro region set to start in October. Meanwhile, further roadblocks may occur and may affect traffic coming into and from the capital Bamako.
Americas
Mexico
US Embassy Issues Security Alert for Acapulco Municipality as Federal Forces Replace Municipal Police
The US Embassy in Mexico City issued a security alert for Acapulco municipality, Guerrero State. The alert is due to an ongoing joint operation by the Mexican armed forces, federal police and state police. The armed forces have disarmed the municipal police and have taken over law enforcement responsibilities for the municipality until further notice. This is due to the high levels of crime in the state, and the high level of corruption among the municipal police.
Nicaragua
Fatality as Police and Anti-Government Protesters Clash in Managua
At least one person is reported to have died as police and pro-government paramilitaries clashed with anti-government protesters in Managua. Hundreds of protesters had gathered in the eastern part of the capital for a march calling for the release of people imprisoned during the wave of protests that have rocked the country in recent months. As the demonstrators moved towards the city centre they were blocked from doing so by police, who fired tear gas and rubber bullets at the crowd. Local media also reported that armed supporters of President Ortega opened fire on demonstrators. Nicaragua's National Police released a statement saying that one person was killed in a crossfire between protesters and families defending their homes. Six people were also reportedly injured in the clashes. Around 300 people have been jailed since protests erupted in April, and over 320 have been killed in the violent clashes that have accompanied the protests.
Haiti
Reports of Cholera Outbreak in Western Department
At least four people have died due to a Cholera Outbreak in the Western department of Haiti. At least 175 cases have been reported between 14 June and 19 September, with the most affected areas being Liane Doko, Gros Dos, Marre-Rouge, Paque, Figue, Mathurin, and de Genipailler. Further spread of Cholera is to be anticipated in the medium-term.
Middle East and North Africa
Yemen
Multiple Fatalities Reported following Airstrike Targeting Radio Hodeidah Office in Al Maawi'ah
At least four people died in an air strike by the Saudi-led coalition that targeted the Radio Hodeidah office in the Al Maawi'ah district, Hodeidah Governorate. The strike comes after the resumption of the military offensive of the Saudi-led military coalition to capture Hodeidah, the main port in northern Yemen and gateway to Sanaa.
Palestine/Israel
Multiple Casualties due to Border Protests in the Gaza Strip
At least one Palestinian has been killed and 20 more injured when the Israeli Defense Force (IDF) opened fire near the border fence east of Gaza city and in central and southeastern Gaza. Reportedly the IDF were targeting Palestinians who aimed incendiary kites and balloons towards Israel.
Tunisia
Several Fatalities Due to Flooding in Nabeul
At least four more people have died due to ongoing floods in the city of Nabeul.  This brings the death toll from inclement weather to seven. Many of the fatalities are elderly people who get swept away by rainwater. Infrastructure has been damaged in several areas of Nabeul and wider Tunisia with large potholes forming and posing a danger of drowning for local residents. Traffic has been severely disrupted across the country due to the damage to roads as well as persistent flooding.
Europe
France
Ongoing Security Operation to Evacuate Migrant Camp at Nantes' Jean-Baptiste Daviais Square; Avoid the Area
A security operation took place at Jean-Baptiste Daviais Square in Nantes where hundreds of migrants have been camped since August 2018. The aims of the operation were to evacuate at least 500 migrants and relocate them to appropriate sites where they will have access to proper sanitary facilities and be served meals. The decision to evacuate the site was taken by the Nantes Administrative Court following an eviction request by the Nantes' city council. Local authorities expressed worried about the course of evacuation, fearing potential tensions that could trigger clashes between migrants and security forces.
Romania
Death Toll Rises in West Nile Virus Outbreak
The Romanian Ministry of Health confirmed that 25 people have died among a total of 215 reported cases of the West Nile virus (WNV) across the country. The most affected areas include Bucharest, Iasi, Bacau, Bihor, and Dolj. Authorities have advised people in country to take precautions against mosquitos. The virus is only transmitted by mosquito bites and therefore is not transmissible from person to person. It begins with a fever, high temperature, nausea and vomiting, as any ordinary virus infection would, but the Nile virus then quickly turns to encephalitis and meningitis, requiring urgent hospitalisation.
Republic of Ireland
Thousands Protest in Locations across Ireland over Housing Issues
Thousands of people have been attending rallies organised by the housing activist group 'Take Back the City' in cities and towns across both the Republic of and Northern Ireland. Twenty-one rallies have been organised as part of their "nationwide action" against what they perceive to be an island-wide housing crisis. Seven rallies have been organised to occur in Dublin, with the largest at the Garden of Remembrance, while others have been planned in Cork, Waterford, Sligo, Wexford, Kildare, Limerick, Sligo, Derry, Belfast, Drogheda, Maynooth, Bray and two events in Galway. Further protests are planned for early October. 'Take Back the City' activists have been occupying vacant homes in Dublin's north inner city for the past two months as part of their ongoing demonstrations.
Asia and the Pacific
India
Multiple Casualties as Heavy Rains Cause Flooding in North of Country
At least 11 people have been killed following heavy rains which triggered flash floods and landslides in Himachal Pradesh and Jammu and Kasmir. Flood alerts were issued in Punjab. Himachal Pradesh also announced the close of educational institutions in Chamba, Kullu, Sirmaur, Kangra and Hamirpur districts. The India Meteorological Department has forecast that the rains were likely to last until next Saturday and said that further heavy rains are expected in Tamil Nadu, Karnataka, Kerala, Arunachal Pradesh, Assam and Meghalaya between 25 September and 28 September.
Australia
Unprecedented Double Shark Attack within 24 Hours in the Whitsundays, Queensland
Two people were mauled in separate shark attacks in the Whitsunday Islands, Queensland, in the space of 24 hours between Wednesday, 19 September and Thursday 20 September. The victims both suffered serious injuries and were airlifted to Mackay Base Hospital. These attacks are very rare for the area and have shocked the community. Drum lines, which are an unmanned aquatic trap to capture larger sharks, have been deployed in the Cid Harbour area as part of the State's capture and kill order for large sharks that attack humans.
Hong Kong
Authorities Issue Evacuation Order in Hainan and Guangdong Provinces ahead Barijat Typhoon Landfall
Local media sources report on Wednesday, 12 September, that nearly 12,000 residents of low-lying areas of the Hainan and Guangdong provinces in the coastal areas have been evacuated prior to Barijat Typhoon making landfall. This order particularly concerned the areas around the cities of Maoming, Zhanjiang, Yangjiang, Haikou and Wenchang. Authorities also ordered passenger ships to stop services on the Qiongzhou Strait, while more than 36,000 fishing vessels were called back to ports.
---
Provided by Drum Cussac
Drum Cussac is a global security consultancy responsible for ensuring the safety of more than 15 million lives across hundreds of organisations on a daily basis. Our Intelligence and Analysis Services team specialises in providing in-depth analysis of global risks via in-house experts, cutting edge technology and a comprehensive global source network.