A look at Hostile Environment Surveillance Operations
As a result of the privatization of Iraq in 2003 and the dramatic growth of private security operations in politically unstable and hostile environments, close protection professionals are finding themselves working in increasingly diverse environments that require highly specialized skills and training. One of those specializations is Hostile Environment Surveillance Operations (HESO).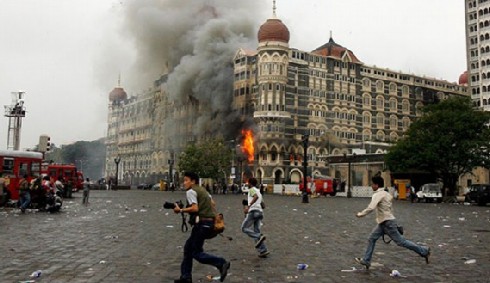 This article will discuss the primary types of hostile environment surveillance operations and their application to the layered security of the protection detail as well as the specialized training needed by operatives wishing to conduct this type of work.
Let's start by identifying what a hostile environment is. For our purposes an environment may be considered hostile because of high crime rates like Mexico and South America or due to civil unrest like in the cases of Ukraine, Iraq, and Syria, Egypt and Libya during the Arab Spring or Nigeria. Additional hostile environments include areas that are dramatically underdeveloped and lack critical infrastructure such as east Africa or India.
The primary goal of Hostile Environment Surveillance Operations (HESO) is to successfully detect and gather intelligence on hostile third party activities which pose a security threat, in aid of preventing an attack. There are four primary types of HESO's: Protective surveillance (PS), surveillance detection (SD), counter surveillance (CS) and close target reconnaissance (CTR). Each of these involves the use of the fundamental principles of physical surveillance and plays a critical role to the support of the protection detail.
Protective surveillance is the covert use of a team of highly trained and experienced operatives to form a protective ring around the principal. The protective surveillance team's (PST) primary goals are is to occupy or control areas that could be used by a hostile surveillance team (HST) to plan or assist in an attack on the principal. The PST will identify hostile surveillance, gather protective intelligence and if necessary serve as a quick reaction force (QRF) to assist defending an attack on the principal. If hostile surveillance is detected, the PST will notify the close protection team of the threat so that the principal can be discreetly removed to a safe environment. As mentioned earlier, in worst case scenarios the PST will act as a quick reaction force (QRF) which is why it is essential that all members of the PST have advanced specialized training in close protection, close quarter battle, anti ambush and anti kidnapping.
History has taught us that terrorist attacks follow a distinct process known as the Terrorist Attack Cycle which includes target selection, planning, deployment, escape and exploitation. Regardless of the type of attack there will almost always be some type of preoperational hostile surveillance conducted. The hostile surveillance is intended to assess the value of the target, security measures and vulnerabilities and escape routes. Surveillance Detection (SD) has become critical to successful hostile environment operations because it gives us the ability to prevent or defeat an attack by detecting hostile or suspicious activity early in the target selection and planning phase. The surveillance detection team (SDT) will develop a surveillance detection plan that includes identifying suitable observation points that provide optimal views of critical locations that hostile surveillance would want to observe during the planning phase. The SDT will conduct surveillance of these critical locations to identify people or vehicles that look out of place or have suspicious patterns and exhibit poor surveillance demeanor. In addition, the SDT will conduct pattern and route analysis to determine where the target is most predictable and vulnerable during travel. Surveillance detection works because it allows the HST to feel confident operating in the open because they have no idea anyone is watching them. If the intelligence collected by the SDT warrants further investigation, then an appropriate counter-surveillance (CS) operation can be designed to exploit or capture the hostile surveillance. It is critical that the SDT's role does not cross over into CS as this risks compromising future CS operations by chasing the HST into hiding.
Counter Surveillance (CS) is conducted by a third party or counter surveillance team (CST) to exploit and neutralize hostile surveillance. Essentially, counter surveillance is an operational measure taken once hostile surveillance has been identified. The CST then conducts surveillance of the HST to gather intelligence that can be used to manipulate, exploit or apprehend the hostile surveillance. Counter surveillance is normally conducted by intelligence agencies and the military but in today's global environment more and more security contractors are becoming involved in CS operations. It should be noted that some sophisticated attackers may use CS as a countermeasure against surveillance detection to increase their operational security.
Close Target Reconnaissance (CTR) is the covert collection of detailed intelligence against a target location to assist in operation planning and success. Potential CTR targets include a variety of residential and commercial structures and CTR is designed to develop tactics, techniques and procedures that identify, assess and exploit each structure's vulnerabilities. The skills here are different than the other HESO areas. CTR teams are versed in environmental and terrain analysis, tactical tracking operations, covert patrol methods, planning and risk assessment, facility vulnerability assessment, defeating active and passive security, external security threat / risk mitigation, covert entry, active and passive security sensor mitigation, human security vulnerability analysis, defeat and or exploitation. CTR is most often used in support of military, intelligence and hostage rescue operations.
Regardless of what HESO area you may wish to specialize in there is some core specialized training that all HESO operatives should have. Each HESO operative should have completed advanced level training in covert physical surveillance and have extensive experience planning and conducting a wide range of covert surveillance operations against a variety of targets. In addition, to allow the HESO operative to operate relatively safely in the hostile environment they should have specialized training in night surveillance operations, advanced operational security and planning, threat assessment, analysis and target identification, terrorist / security threat groups operating in their region, terrorist and hostile surveillance tradecraft, firearms training to include pistol, rifle, shotgun and foreign weapons of the region, advanced hostile environment close protection operations (HECPO), advanced counter ambush and counter kidnapping, detecting car bombs, VBIED's and IED's, detecting suicide bombers, tactical combat casualty care and defensive counter sniper operations.
As you can see hostile environment surveillance operations play a critical role in successful hostile environment protection operations and it's definitely not for the newbie. To be successful the operative needs extensive experience, comprehensive training and the ability to blend in to their environment.
By: Jeff Burns