Global Incidents: 30 September 2013
Critical Information
Iraq: Baghdad hit by multiple car bombs.
Mali: Rebels and soldiers clash in Kidal.
Mexico: Nine killed in latest drug attacks.
Nigeria: Militants kill students in college attack.
Pakistan: Peshawar market blast kills 42.
USA: US shutdown looms amid political stalemate.
Yemen: Al Qaeda attack military base.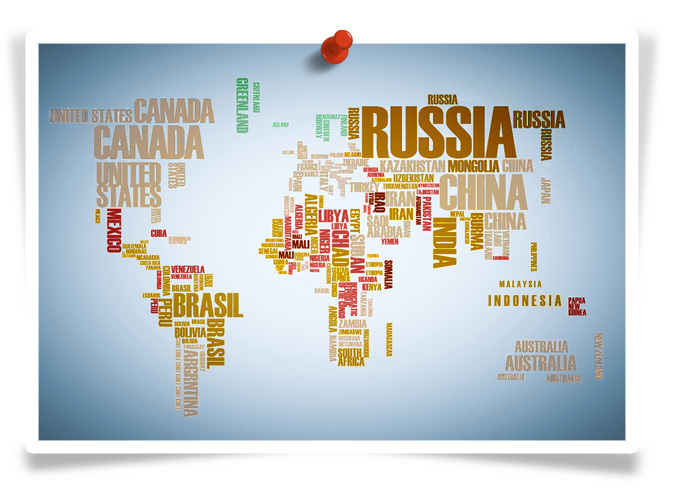 AFRICA
MALI (High)
Rebels and soldiers clash in Kidal: A gun battle has erupted between Malian soldiers and suspected separatist rebels in Kidal in the north, sparking fears that the violence could escalate. Gunmen attacked soldiers guarding a bank in the town, who returned fire. Residents and an unnamed official said the gunmen were rebels from a Tuareg group who days ago announced they were pulling out of a peace deal. June's ceasefire followed more than a year of fighting that prompted an intervention by French troops. French troops remain stationed in northern Mali and the Malian army has controversially returned to Kidal, the country's only majority ethnic Tuareg town. The provincial capital had been in the hands of rebels from the National Movement for the Liberation of Azawad (MNLA) for months.
NIGERIA (High)
Militants kill students in college attack: Islamic extremists attacked an agricultural college in the dead of night, gunning down dozens of students as they slept in dormitories and torching classrooms in an ongoing Islamic uprising in northeast Nigeria, the school's provost said. Molima Idi Mato, provost of the Yobe State College of Agriculture said that as many as 50 students may have been killed in the attack that began at about 1 a.m. Sunday in rural Gujba. He said he could not give an exact toll as security forces are still recovering bodies. The other 1,000 students enrolled have fled the college that is about 25 miles north of the scene of similar school attacks around Damaturu town.
Dozens killed as Nigeria boat sinks: A boat has sunk on the River Niger in central Nigeria, leaving at least 42 people dead, officials say. Rescue teams are searching for a further 100 people reported missing. Officials say the boat, which capsized on Friday evening, may have been overloaded, carrying twice the number of passengers allowed. Mohammed Shaba, head of the Niger State Emergency Management Agency, told the media that the boat "split" in two after setting off from Malilli village.
SUDAN (High)
Marchers demand regime overthrow: At least 1 000 people marched in the Sudanese capital calling for the government's overthrow, after a ceremony late on Sunday, mourning those gunned down in days of fuel price protests, witnesses said. The rally began in Khartoum's wealthy Mansheeya neighborhood, which was home to Salah Mudathir, 28, a pharmacologist shot dead during a protest on Friday.
AMERICAS
COLOMBIA (Moderate-High)
Jesse Jackson continues Farc mission: The US civil rights activist Rev Jesse Jackson says he will go to Colombia to seek the release of a former US marine held hostage despite the government's rejection of his mediation offer. President Juan Manuel Santos said on Saturday he did not want the freeing of the man held by left-wing Farc rebels to become a "media spectacle." Only the Red Cross would be allowed to participate, Mr Santos said. Meanwhile, the rebels have asked the president to reconsider his position. The International Committee of the Red Cross also said on Sunday it is waiting for an agreement to get into the process.
MEXICO (Moderate-High)
Nine killed in latest drug attacks: Shootings erupted over the weekend in three Mexican cities where drug gangs are fighting turf battles, killing at least nine people and wounding six more, officials said Sunday. Gunmen on motorcycles arrived at a bar in the resort city of Cuernavaca and opened fire, killing three young men and a 22-year-old woman, the Morelos state prosecutor's office said. The attack near midnight Saturday also injured four people. In the northern city of Fresnillo, a group of armed men shot three people dead Saturday afternoon outside a convenience store. In the northern industrial hub of Monterrey, attackers shot at a group standing outside a bar in the early hours of Sunday, killing two men and wounding two. The weekend bloodshed raised fears that drug cartel violence may stir up again in areas where authorities had already applauded a reduction in drug-related homicides.
UNITED STATES of AMERICA (Low)
US shutdown looms amid political stalemate: Last-minute negotiations are expected to take place in Washington between Democrat and Republican lawmakers to try to agree a new budget. If they fail to reach a deal by midnight (04:00 GMT Tuesday), the US government will be forced to close all non-essential federal services. More than 700,000 staff could be sent home on unpaid leave, with no guarantee of back pay once the deadlock is over. The shutdown would be the first in the US for 17 years. One of the key reasons for the political stalemate has been President Barack Obama's healthcare law, popularly known as Obamacare. Early on Sunday, the Republican-run House of Representatives passed an amended version of the Senate spending bill that removed funding from the healthcare law, raising the chances of a shutdown.
DEA agents arrest three 'contract assassins': Three people have been arrested in connection with a conspiracy to murder a US law enforcement agent, officials announced on Friday. Two former US soldiers and a German soldier were detained abroad and extradited back to the US following a federal undercover operation. The suspects were described as international cocaine traffickers and contract assassins by US officials. Two additional suspects have been taken into custody in Estonia. The arrests stem from a US Drug Enforcement Administration (DEA) narco-terrorism undercover operation conducted in Asia, Africa, Europe and the Caribbean.
Ku Klux Klan group gets Gettysburg battlefield permit: A Maryland Ku Klux Klan group has been granted a permit to hold a rally at a renowned Civil War battlefield, US authorities have said. The white supremacist group will hold the event on October 5 at the site of the July 1863 Battle of Gettysburg in Pennsylvania. Park officials said US freedom of speech rules required them to make the site available to the group.
ASIA
CHINA (Low-Moderate)
Typhoon Wutip hits fishing fleet: At least 70 people have been reported missing after a typhoon caused three fishing boats to sink in the South China Sea, Chinese state media say. Five boats carrying more than 150 people encountered strong winds from Typhoon Wutip on Sunday, Xinhua news agency says citing maritime officials. A rescue operation is under way and reports say 14 people have been found. The storm is expected to make landfall in central Vietnam on Monday and thousands have been evacuated there. The boats ran into strong winds near the Paracel islands, around 330km (200 miles) from China's southern coast, officials were quoted as saying.
INDONESIA (Low-Moderate)
Australian PM Abbott set for Indonesia talks: New Australian PM Tony Abbott has begun a visit to Indonesia amid tensions between the two nations over his tough asylum policies. Jakarta says Mr Abbott's policy of sending boats with illegal migrants back to Indonesia risks violating the country's sovereignty. Mr Abbott, who was elected earlier this month, defends his plans. Last week, at least 31 asylum seekers drowned when their vessel sank off the coast of Java.
PAKISTAN (Moderate-High)
Drone strike kills seven militants: Pakistani intelligence officials say a U.S. strike killed four alleged militants in the country's northwestern tribal area in the town of Datta Khel today. There were also reports from security officials that three people were killed in an attack in the Boya area of North Waziristan, a known Taliban and al-Qaeda territory. The Pakistani Government condemned the attack and argued that the drone strikes are counter-productive, cause unnecessary civilian casualties and breach human rights.
Peshawar market blast kills 42: The death toll from Sunday's bomb blast that ripped through a historic market in the Pakistani city of Peshawar has risen to 42, hospital officials say. Dozens were also wounded when a bomb exploded in the Kissa Khwani bazaar, setting shops and vehicles alight. It was the third deadly blast to hit the city in a week. Last weekend suicide blasts killed at least 81 at a church in Peshawar and on Friday, 19 people died when a bus carrying civil servants was attacked.
PHILIPPINES (Low-Moderate)
Standoff ends, but fighting goes on: Sporadic fighting continued Sunday in Zamboanga City, the embattled southern Philippine city where government officials a day earlier had declared an end to a three-week standoff with separatist militants. Six rebels were killed in fighting while bomb-sniffing dogs hunted down unexploded ordnance and hidden explosive devices, officials said Sunday. An undetermined number of rebels continued to fight in the obliterated neighborhoods where the fiercest battles had taken place.
AUSTRIA (Low)
Ruling parties win enough votes to stay in power: Austria's two ruling parties have won enough votes for another five-year term in a "grand coalition", but it was their worst result since World War II. There was a surge in support for the Eurosceptic right-wing Freedom Party (FPOe), which got 21.4%. The Social Democrats (SPOe) came top with 27.1% and the conservative People's Party (OeVP) got 23.8% in Sunday's election. The conservative leader warned that the result was a "wake-up call." Michael Spindelegger said "we can't simply go on as before" – and he did not rule out a coalition with the FPOe. Chancellor Werner Faymann, leader of the SPOe, said he was against any "experiments" and called for coalition talks with Mr Spindelegger's OeVP.
EUROPE & FSU
ITALY (Low)
PM Letta battles for parliament support: Italian Prime Minister Enrico Letta is battling to rescue his coalition after five ministers loyal to former PM Silvio Berlusconi pulled out. A confidence vote will be held in parliament on Wednesday. Tensions are running high between Mr Letta's center-left grouping and Mr Berlusconi's center-right party. Jitters about Italy's economic reforms hit government borrowing and shares. The Milan stock market fell almost 2% and the interest rate on bonds rose. The current coalition government was put together with difficulty after inconclusive elections in February. Italy's economy, the eurozone's third-largest, is struggling to achieve any growth and Mr Letta is trying to push through unpopular austerity measures. The government's debt burden has grown to about two trillion euros (£1.7tn; $2.7tn). It reached 127% of total national output (GDP) in 2012 and is forecast to go above 130% this year.
Alitalia plane carrying 151 passengers crash lands in Rome: An Alitalia jet toppled and skidded off the runway at Rome's Leonardo da Vinci airport Sunday night after one of its landing gears failed to open in a storm. It is understood about ten passengers suffered minor cuts and bruises when the plane crash landed before sliding to a halt after a flight from Madrid. The Italian news agency ANSA quoted officials saying the ten 'code green' injuries were treated at the airport.
TURKEY (Low-Moderate)
Erdogan announces Kurdish reforms: Turkey's PM Recep Tayyip Erdogan has announced major political reforms, including new Kurdish rights and a reversal of the headscarf ban. He has proposed lowering the 10% electoral threshold, which currently prevents Kurdish and other smaller parties from entering parliament. He says towns will be able to use their Kurdish rather than Turkish names. He also plans to end the ban on women wearing headscarves in public service – a longstanding goal of his party. The ban has been one of the most contentious laws in Turkey – pitting supporters of Turkey's secular constitution against those who favor Islamic rights. Mr Erdogan and his governing AK Party have been accused of rolling back the secular state and trying to promote Islamic values. The headscarf ban will be removed for public servants, but remains for judges, prosecutors, police officers and members of the armed forces.
MIDDLE EAST & NORTH AFRICA
BAHRAIN (Moderate)
50 charged with forming clandestine movement: A court in Bahrain has sentenced 50 Shia Muslims to up to 15 years in prison on charges of forming a clandestine movement, reports say. The 14 February Coalition has been a key influence behind the Shia-led campaign for more rights in Bahrain which began in 2011. Bahrain, ruled by a Sunni Muslim royal family, accuses the youth movement of terrorism. Sixteen defendants were given 15-year sentences, reports say. Four were jailed for 10 years and the remaining 30 for five, according to a judicial source. Thirty of those convicted plan to appeal. Twenty were tried in absentia for their involvement in the 14 February Coalition, a network of secretive groups that organize protests online.
EGYPT (Moderate)
Gunmen kill three policemen: Gunmen killed three policemen in Egypt's volatile Sinai Peninsula on Monday, security sources said, and an Islamist militant group released a video of an earlier drive-by shooting of an army colonel. Security sources confirmed that gunmen had killed the colonel, identified as Mohamed al-Komi, on August 14 on a desert highway near the Suez Canal city of Ismailia.
IRAQ (Extreme)
Baghdad hit by multiple car bombs: A series of car bomb blasts in the Iraqi capital, Baghdad, has killed at least 42 people and injured many more, officials say. The blasts targeted markets and car parks in mainly Shia Muslim districts of the city. Monday's blasts struck during Baghdad's morning rush hour, with reports of 13 bombs, most of them in Shia neighborhoods. Groups of laborers gathering ahead of the working day were among the bombers' targets. One of the deadliest attacks was reported from the eastern Sadr City district where seven people were killed and 75 injured in a crowded vegetable market. Another six were reported killed in Shuala, a mainly Shia area of north Baghdad.
ISRAEL (Moderate-High)
PM Netanyahu flies to US to counter Iran 'sweet talk': Israeli PM Benjamin Netanyahu is heading to the US for talks with President Barack Obama which will focus on Iran's diplomatic charm offensive. Before leaving the US on Friday, Iran's new President, Hassan Rouhani, shared a 15-minute phone call with Mr Obama. Mr Netanyahu, who will meet Mr Obama on Monday then address the UN on Tuesday, said he would "tell the truth in the face of the sweet talk." Israel and the West suspect Iran is trying to build a nuclear bomb. Tehran denies the claim. Mr Rouhani, who spoke to President Obama late on Friday, has said he wants to seek a deal with world powers on Iran's nuclear program within months.
SYRIA (High)
Airstrike reportedly hits high school, killing students: At least 16 people, most of them students, have been killed in an air attack that hit a high school in the rebel-held Syrian city of Raqqa, opposition activists say. Graphic amateur video said to be filmed on Sunday in Raqqa, in northeastern Syria, showed several bloodied bodies strewn across a dirt yard, some torn in half. Opposition activists based in Raqqa, a city of around 250,000 people, said there were more than 30 people wounded besides the fatalities.
Neighbors plead for help supporting refugees: Syria's neighbors have asked donors for support in dealing with the huge influx of refugees at a meeting in Geneva. Foreign ministers from Lebanon, Jordan, Turkey, and Iraq presented reports at the meeting, hosted by the UN. More than two million Syrians have fled the conflict in their country, and many more have been displaced internally. Meanwhile, Syrian President Bashar al-Assad said he would comply with a plan to rid his country of chemical weapons. On Friday, the UN Security Council passed a binding resolution to eliminate Syria's stockpile of chemical weapons by mid-2014.
YEMEN (High)
Al Qaeda attack military base: Suspected al-Qaeda gunmen dressed in fatigues and riding in military trucks overran a key army base in Yemen's largest province on Monday, security officials said, holding captive high-ranking officers and soldiers inside in the latest bold attack by militants there. Security officials said the base in Yemen's Hadramawt province is supposed to be protected by several check points leading to its main gate, but that no security was posted outside the military compound when the attack took place. The military sent in reinforcements and troops are now surrounding the compound, the officials said.