Legal Testimony & the Close Protection Agent
You are a well- trained, and well educated Protection Agent. You have gone through extensive training, and done everything you can to prepare yourself to be successful in the profession; you are ready for anything that comes your way. With the education, training, and strong work ethic you now possess there is nothing you can't handle. But what happens when you suddenly find yourself sitting on the witness stand in a court of law testifying in front of a jury?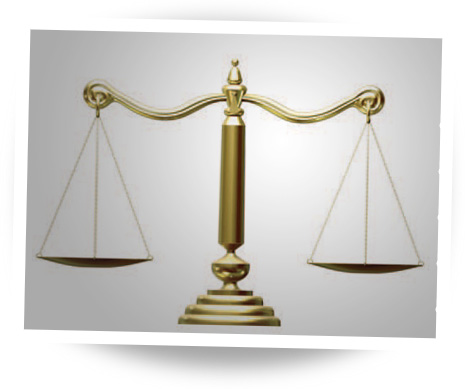 The protection business is all about preparation. We conduct endless hours of advance work, checking every detail; anticipating all possible threats to the safety and well-being of our client. We check and re-check; we adapt and overcome obstacles. With the precise attention to detail, any agent should be able to handle a simple day in court, right?  Although it can be one of the most significant events that we encounter in our careers, many agents are not as prepared as they should be. The good news is that by doing a little "advance" work you can prepare to be your best in court. With your reputation, and possibly your client's reputation at stake, it only makes sense to be prepared.  Just like the advance, there is preparation work that can be done before you ever get a subpoena.
One great "advance" technique is through making positive connections within the criminal justice community.  You can build credibility by reaching out to those in the local law enforcement and criminal justice system. Let them experience that you are a professional with a high level of credibility along with sound ethics and judgment. A positive relationship with these systems can benefit you when you find yourself in the courtroom. Joe DeMuro, Managing Member and Lead Instructor/Developer for DeMuro Enterprises, LLC, a very successful and sought after company that provides a variety of training to Police and Security professionals says,
"A Protection Agent needs to develop a professional persona in all interactions with any representative of the Criminal Justice system (Law Enforcement, Prosecutors, the Judiciary, and the Defense). I feel it's important that those involved in any non-Law Enforcement protective or investigative field have a good reputation among those who may be testifying at some point to either support or critique the work they were doing."[1]
Your reputation and credibility are everything in the Protection industry.  Do not forget that many people, including those in law enforcement and the criminal justice system, may have limited experience with the Protection Industry.   Their perception may be the Hollywood version; agents are portrayed as uneducated, and often unethical, hulking buffoons, no different than a guard dog that will attack anyone who gets too close. In fact, the opposite is true. Agents today must be well-educated and highly trained professionals with the ability to interact and operate in any social and business setting; whose ethics are second to none.  As Protection Agents we must make every effort to portray the correct image to not only those we protect, but especially to those in the criminal justice system that we will ultimately interact with.
Here are some tips that have served me well over the past twenty years.  Let's begin with the first impression.  When you dress for the courtroom, dress conservatively; in appropriate business attire similar to a job interview.  You will be observed and assessed constantly while in the courtroom.  Also make sure that your shoes are polished, hair is cut, and nails trimmed. Avoid flashy colors, and keep the jewelry display minimal.  Remember to think from head to toe!  You will be more believable and appear professional when you are conservatively dressed.  Do not forget that you could be getting sized-up by the other side while you are waiting for the hearing to begin.  Make sure you are calm, cool, and collected at all times!
While you are being sworn in make sure you are paying attention to the person doing the swearing in. I have found that it is helpful to look towards the jury if you can as you say "I will" when asked if you will "tell the truth the whole truth and nothing but the truth". This is a "first impression" moment and you want the jury to know that you are a truthful person and take the oath seriously.
When you are approaching the stand and you are testifying, make sure that you are sitting up straight, and not slouching.  Look at the attorney while you are being questioned, pause momentarily, and think before you answer.  Make sure you answer in plain English.  Refrain from using jargon and technical terminology.   For example, when answering "yes" do not answer by saying, "10-4" or "Roger that!"- Just say "yes".   Another good tip is to make sure the question is truthful before you agree to the answer. For example, you should not answer in the affirmative to a question that begins with "isn't it true that…"   unless it is true.  Do not let yourself get talked into a false testimony by affirming incorrect statements. If it is not true, say so.  Do not be afraid to ask for clarification if you don't understand the question.  It is also important to know when to stop talking. If your testimony is interrupted, stop speaking.  Whether it is an objection from an attorney or a question from the judge, stop speaking, and wait for the judge to give you the okay to proceed.  Your own attorney may object to a question from the other side. That usually occurs when the question is not allowed or needs to be restated. Let the judge make a ruling on an objection before you proceed.  You may also think that a particular question is censurable. If so, hesitate for a moment to allow your attorney to object. If the attorney makes no objection, continue and answer the question.  At the same time however, do not look at your attorney every time you answer a question. Jurors may see this as you looking for answers and your testimony as being untruthful.
You need to ensure that your testimony and all related reports (which need to be as factual and objective as possible) and/or any related interviews by investigators coincide. In other words your reports, interviews, and testimony should state the same facts on the stand as they did when you wrote them or when they were recorded.  If you find that you made an error in your testimony, it is your duty to immediately bring it to the judge's attention and request to correct the error.  Remember, everyone makes mistakes!  But if you do not correct it, and it is brought into question during the trial, the jury will probably see it as a lie, and your whole testimony (and credibility) could be damaged.
The last two bits of advice may be the most important.  The first is do not be intimidated by attorneys. They can become very aggressive in their questioning, and what may seem like a personal attack, may be nothing more than an attempt to bait you. You must resist the urge to become defensive or combative. You must stay calm, and stick to your testimony. It is after all the truth!
Lastly, and probably the most important point to remember, is that you must tell the truth at all times. Do not embellish it, do not twist it, and do not mess with it!  There is an old saying that, "the truth will set you free" and it will.  It will also keep you free!  The price you will pay if you are caught lying (or an embellishment is taken as a lie) is enormous! It is also crucial to bear in mind that sometimes we lose. If the case is lost, so be it. As long as you tell the truth, you have done all you can. Remember you are there to simply testify – not prove guilt or innocence. That is the attorney's job. Do not be tempted to lie or embellish your testimony because you think the case may be lost. Once again, the consequences are way too great!  Aside from the personal loss of credibility (which directly relates to your ability to obtain work in the future) there is also the possibility of formal perjury charges and jail time. No one wants that. There have been a few times in my life where I had to "grin and bear it" as a defendant walked free from the courtroom and sneered smugly at me because his side won. It happens – get over it and move on.  You will always have your self-esteem knowing you have once again done the right thing.
Although it may be an unpleasant and slightly intimidating prospect to be called into a court of law to testify, you can and in fact you will, get through it. Do not think of it as a bad thing; use it as an opportunity to shine. Show the world that you are a true professional – a Protection Agent that can handle anything that comes your way.
By Russ Saunders
---
[1] DeMuro Enterprises, LLC   Law Enforcement Training for Knowledge and Performance http://www.demurotraining.com/index.html