Kidnapping – a grim reality
Hostage survival training – is it needed by the CP operative?
The very thought that an experienced security detail and their Principal could be taken hostage might seem remote to those who operate in this area.  However the reality of this "it will never happen to me", "I can't believe this is going on" scenario made headlines around the world in May 2007.  Peter Moore, an IT consultant on a quick 3 month job was kidnapped in Baghdad.  It would be another 946 days before he was released.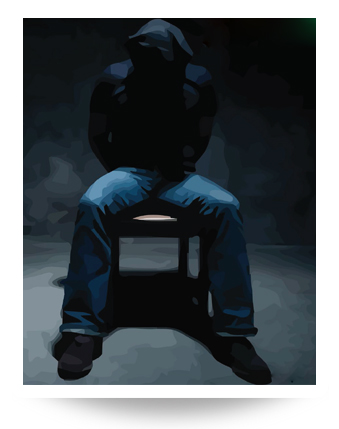 Ask Peter Moore and he will tell you that he uttered words similar to these before his life changed forever. It was an even less fortunate turn of events for his security detail:  none of them made it out alive.  These were experienced men who had all been in the military before the lure of the "Circuit" caught their eye.  At some stage during their military career they would have been taken through what the military calls "Conduct after Capture" training.  Depending on when they enlisted this could have covered the "Big 4 or Big 6" information requirements.
Once you leave the military circle and join the civilian sector, and yes, PMC's are part of this sector, what constitutes the right process to convey information to your captors?  Does your employer have a recognised mechanism in place for you to follow?  Have they trained you on how to manage your expectations during captivity?  Have they psychologically prepared you for a prolonged incarceration?  Possibly not, as doing this would mean that the security apparatus, of which you are a part, has been breached.  Where do they stand from a Duty of Care perspective?
A lot of questions but ones that need asking if you are going to be put in harm's way.  Some in-depth research has been conducted on what is covered by CP training providers for those wanting to take up this profession.  Courses vary in length, and knowledge and instructor ability plays a key role in educating the student to be proficient in detecting possible and potential threats.  No CP course providers, as far as we have been able to ascertain, cover the area of Hostage Survival in any great detail, if at all.
Prevention is of course better than cure and good security preparation, including an experienced CP team and up to date travel security advice should be made available by the client/principal/employer.  If this is followed, the security risk can be minimised.  But despite this, sometimes something goes wrong, or people fail to behave sensibly, and somebody gets kidnapped. What happens next?  Fortunately most of us have no idea because we haven't experienced being kidnapped, and it is tempting to say that there is nothing you can do about this.  But in fact there is.  High risk staff, and in this instance this includes the CP team who can help manage the security of their Principal during the ordeal, can be briefed on what may happen. This includes the period from the take down through captivity and eventual release, understanding their likely physical and psychological experiences and reactions, the stress that they and their captors will be under, and how best to cope and emerge from the ordeal in the best possible psychological and physical shape.
Recognising this challenge, the UK military developed a hostage survival briefing package, drawing on many hours of debriefing former hostages (including their own military personnel), and integrating specialist advice from survival psychologists.  This package has now been adapted for the corporate sector, responding to companies' increasing consciousness of Duty of Care responsibilities in this area.  It is delivered by highly experienced former military trainers, people who actually delivered this training over many years, not to be confused with those who might have done the course i.e. it is delivered by the trainers not the trainees
A survey of business travellers in 2007 revealed that more than half believed that the world would become a more dangerous place over the next 5 years.  And – employers please note – more than half would consider taking legal action in the event of an emergency being mishandled.  As we can appreciate from recent news events the world has indeed become a more dangerous and unpredictable place.
Living in a largely law abiding country, we tend not to think about being kidnapped but it does happen – and all over the world – whether being dragged to an ATM or being incarcerated for months or years by terrorists.  It isn't easy to obtain accurate statistics about kidnapping – many governments simply don't want the publicity – but it has been estimated that there are up to 25,000 kidnappings per annum and this number appears to be on an increasing trend.  And given that it is reckoned that only about 10% of kidnappings are reported, if you adjust this number to allow for this, you are looking at a figure of not far short of a quarter of million people.
And it doesn't end there.  Assuming a positive outcome and the hostage(s) return home safely, is this the end of the story?   What might these hostage survivors want and need, and what kind of support is available for them?  What might they, their family and their work colleagues need to come to terms with their new reality?  Are they walking into a media firestorm?  There is no one-size-fits-all answer to this but the ability for the individual and those around them to be able to call on a range of counselling and support services can help.
Numerous psychologists have agreed that some training to endure the kidnapping event can be key to recovery.  The more thorough and in-depth the training prior to the event the quicker/shorter the recovery period will be for the individual(s) affected.  The specific briefing approach adopted by Dignity Hostage Survival Consultancy (DHSC) has been supported by leading practising trauma psychologists.
Frequently individuals realize too late – after an incident has occurred – that they should have been better prepared.  It is obviously prudent for an organisation to establish in advance whether it has properly equipped its high risk staff to withstand this kind of ordeal, and whether the organisation itself understands the nature of what it might face, and in turn if it is in good shape to manage the accompanying crisis.
Although K&R insurance is sometimes in place, and intermittent crisis management exercises undertaken, experience shows that many organisations with an otherwise rigorous approach to security often fail to address the risks and issues associated with kidnapping in sufficient detail.  Seen through the lens of Duty of Care, enlightened self interest should dictate a thorough approach to these matters.
Even if the client hasn't had this training, if the CP operative has, it will allow them to continue to provide support/protection to the client throughout the kidnapping ordeal.  Being able to advise a client on how to respond to and manage the pressures may save the clients life, which is after all what the CP professional is there to do.
This pays dividends in the long run:  higher staff morale, easier recruitment and manpower deployment, effective HSE compliance, reduced litigation exposure and costs, and reduced corporate reputation risk.  Is this in the realms of probability for the CP operative?  Probably not.  Should it be provided for by the training provider and/or employer?  Most definitely.
Clint Miles CSC
Director
Dignity Hostage Survival Consultancy Ltd.
www.dignity-hsc.com