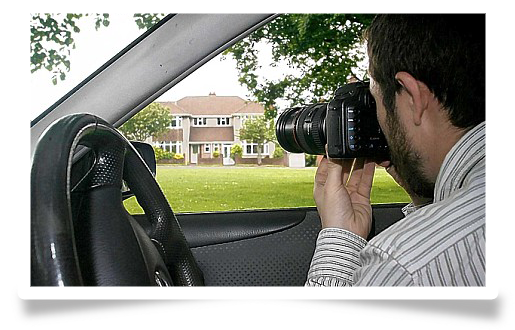 Individuals face a variety of threats in today's global environment. By developing and applying a Surveillance Detection (SD) plan to the targets daily protection operations you can significantly reduce the likelihood of an attack on your target.
Before surveillance detection (SD) can be used to prevent or deter an attack, you must have a thorough understanding of the threat. Intelligence as to who is a potential threat to the target, how vulnerable the target is to the threat and what countermeasures can be taken to mitigate the vulnerabilities is essential in creating a plan that will provide the correct type and amount of protection for the target. The threat assessment will then serve as your guide for defining your SD operations. SD goals must be based on limitations and needs and each course of action must be evaluated to ensure the security countermeasure is justified.
When applying SD to the protection of individuals, once a threat assessment has been conducted and preventative courses of action determined, you will have identified several areas where SD can be used to significantly reduce identified threats.
For example, by conducting SD at the potential targets residence, you can reduce the risk of an intrusion, attack or kidnapping taking place at the targets residence. Some simple SD tactics that can be employed for a target at their residence may include the discreet observation of the surroundings of the targets residence before the target departs or returns to the residence to detect hostile surveillance in direct line of sight. As the target departs their residence, any corresponding activity in the area such as a vehicle following the target or an individual observed taking photos of the target, making a phone call or writing should be noted and detailed information about the potential hostile surveillance should be recorded.
All potential SD locations should be identified and discreet observation methods for each location should be developed.
It is essential that you have some type of recording method available such as pen and paper, audio recorder and ideally digital still and video cameras. Having a pair of binoculars will allow you to overcome distance and obtain difficult details such as license plate information or physical descriptions.
When conducting SD for individuals you must conduct a route assessment for the target and their family members. The route assessment is designed to identify choke points, potential attack sites and hostile surveillance positions. It is a good idea to involve spouses and family members in this process so that basic surveillance detection instruction may be given regarding their travel and routes. Route assessments should be conducted for places of employment, children's schools and any other locations of routine travel.
SD information should be collected and reviewed daily so that SD plans can be adjusted as needed. It is important that your SD plan addresses what countermeasures to take should hostile surveillance be detected or an attack is recognized. These countermeasures include:
Obtaining a restraining order
Communication regarding the threat with family members, employers, school administrators, etc.
Mobile surveillance responses.
Defensive response to attack.
The protection of individuals is an arduous task. By exercising due diligence and incorporating a surveillance detection plan into the targets protection operations we can significantly reduce the targets exposure to threat.
By Jeff Burns