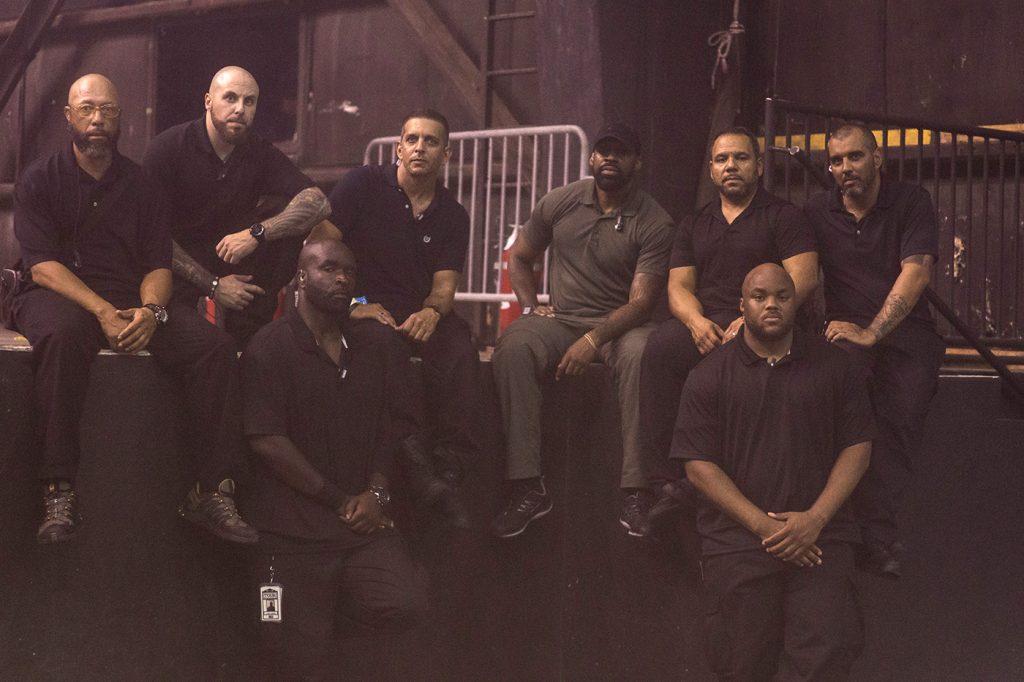 Careful what you wish for… but wishing is not enough
The celebrity protection business has allowed me the ability to travel the world and it's taken a lot of blood, sweat, and tears. 
I've had to make financial and personal sacrifices to get where I am at in my career, and throughout my travels, I continue to run into people who invariably say they want to do what I do, or go one step further, and say they actually want to be me!  The problem with this is, they see the end result and not the hard work it took to get there.  They picture themselves going right from their current situation to my end result just by a chance meeting in a night club, red carpet or worse yet, social media interaction.   
Whenever possible, I try and be understanding of what they are really saying, but when the situation allows for a longer discussion, I have no problem telling someone that they are asking for something that they have not put the time in to warrant.  Sure some people get it "easy" they luck into a choice assignment or "fake it until they make it" but I have always said, you should measure your success in the executive protection industry by way of longevity.  Measuring YOUR success by what current status your client has, or the number of zeros in his or her bank account is an illusion, it's temporary.  If the plan is to make a career as a celebrity protection agent, then careers are defined by longevity, otherwise, it is simply a job.
Are you committed?
So you WANT to be a celebrity protection agent and you want it now but do you have the discipline that it takes to get it, and more importantly, to keep it.  Remember that blood, sweat, and tears I mentioned earlier?  That's not a slogan, each and every word in that statement I experienced multiple times in my quest to follow my career path. Are you ok with missing a spouse's birthday?  How about your child's?  The reality is if you make this a career (not a job), the likelihood of that happening is high.  You are going to make sacrifices and you are going to lose friends.  I know many that will say yes in the abstract but when reality catches up and it's GO time, sometimes their tune changes.  "Elijah, I'm glad you choose me for the assignment, just so you know I have to be home on the 15th as my son has his little league try-outs."  I have to be honest and say, if the assignment extends past the 15th, I'm likely going to use someone else from the outset.  Why?  Because VIP clients appreciate familiarity, and the rotation of security personnel does not project stability but rather just the opposite.
Are you prepared?
And then there are those that profess to be ready with their mouths but have none of their ducks in a row.  For example, you are not ready to work with clients that travel internationally if you do not have a passport.  That might sound like a no-brainer, but I would swear on any holy book you put in front of me that I have had individuals who have done just that.  Yes, there are ways to obtain a last-minute passport, but that's not going to inspire confidence in me as a decision maker, and it's just an invitation for Murphy's Law to strike.
Are you ready?
Oh, you have your passport, so what I'm saying doesn't apply to you? Here's a question, same scenario, for US-based agents, do you have your Global Entry Card?  The client does, and upon their return to the US they are going to bypass the long lines, whisk right through Customs and Immigration using Global Entry, grab bags and depart the terminal.  You, on the other hand, are going to be number 87 in the regular line watching the client walk out because it's unlikely they are going to wait on you.  These are just a sliver of the things you have to do to "Stay Ready" in this profession.
Social projection
Then there are the "fanboy" mistakes.  No, you cannot get a photo or an autograph from the VIP, don't ask.  First of all, it does not inspire confidence, and it makes me question, what your true intentions are.  Are you working or trying to be popular with your friends? Don't be the agent that ends up getting unselected, for a detail because his Facebook page has several photos of him with his arm around (insert celebrity here). In all likelihood, this person is not even on the VIP's Close Protection Detail, but rather was involved with event security in some form and then asked for the photo.  However, if you can't keep it 100% professional then, why would I want to take the risk that you would do it when it is just you and the Protectee alone?
Top of your game
I want everyone to achieve their professional goals, and I take great satisfaction in, "paying it forward," having helped quite a few men and women along that path in my time.  With that said, not everyone is ready to move from the minor leagues to the majors, and there are quite a few players who having been drafted, still sit on the bench for multiple seasons.  To be on the starting team you have to be at the top of your game and minimize errors when it's your time to step to the plate.  Once there, you are expected to produce, each and every time.  I mean it's what you wished for, right?
---
Keeping Your Edge: So, You Want to be a Celebrity Protection Agent?
By: Elijah Shaw
Elijah J. Shaw is the CEO of ICON Global, Inc.  A consulting firm specializing in Executive and VIP Protection. Elijah teaches an internationally recognized program on Celebrity & VIP Protection at the ICON Academy, and with Executive Security International(ESI). Elijah also serves as the current National Director of the North American Bodyguard Association (NABA) and is the Editor of the Circuit Magazine in which he writes an ongoing column entitled, Keeping Your Edge.