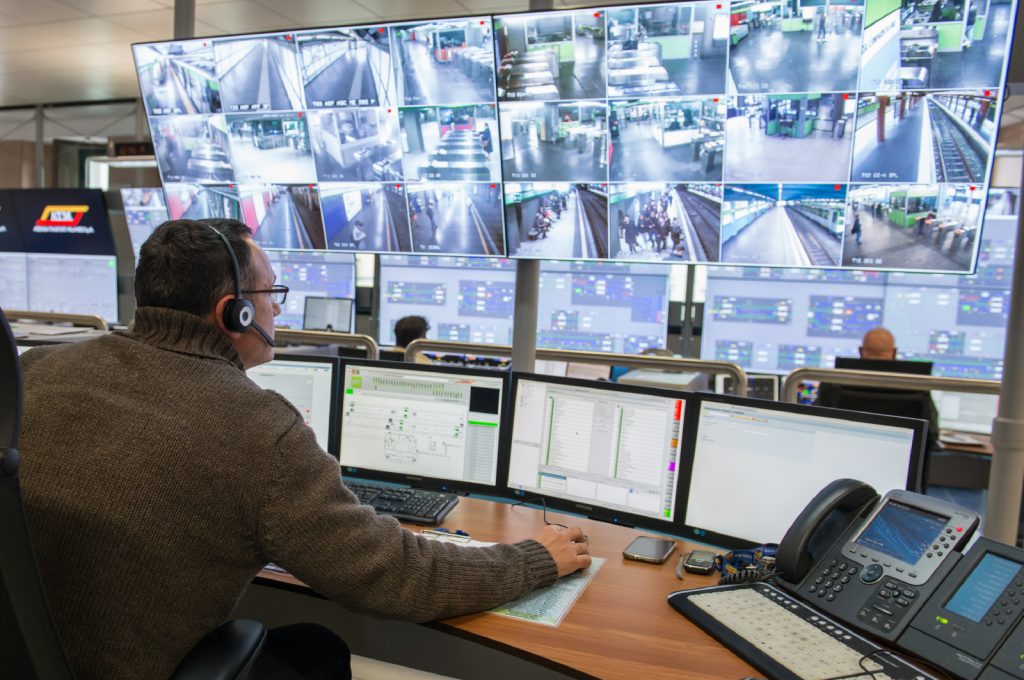 In recent years there has been a surge of acid attacks in London and the surrounding areas. Understandably this has caused a great deal of concern for the general public and those responsible for their safety.
The National Health Service (NHS) recently revealed that the number of victims requiring specialist treatment as a result of these attacks has doubled over the last three years, showing that acid is fast becoming the latest, albeit disturbing, "weapon of choice".
These thoughtless moments of violence are causing irreversible harm and mental trauma to these victims. With corrosive substances being so readily available to buy, additional measures need to be put in place in order to deter potential attackers and ensure that any perpetrators responsible are brought to justice.
Provision of medical assistance
Acid attack victims require immediate assistance to prevent these corrosive substances from causing devastating effects for the victim. When CCTV camera operators are watching footage in real time and they see an incident of this type taking place, they can contact emergency services or on-site first aiders to attend the scene, potentially saving victims from more severe injuries. In fact, Squires (2000) found that the emergency services are called out an average of 10 to 20 times for every 700 hours of observation of live footage, which demonstrates just how important this surveillance can be.
A deterrent?
CCTV has long played a part in deterring people from committing crimes. A recent study undertaken by Co-op insurance consulted 12 former criminals, with the results showing that CCTV cameras are their number one biggest deterrent. A greater density of surveillance cameras in clear view in public places is important for reducing crime and these positive preventative effects can potentially filter to other nearby areas too.
Catching perpetrators
When it comes to these types of attacks, CCTV is often the only form of hard evidence that can be used to find the perpetrator and ensure they are brought to justice. One such example of this was after the 2011 London riots when police viewed over 200,000 hours of CCTV footage, it allowed them to identify 5000 offenders. These criminals of various varieties simply would not have been prosecuted if it wasn't for high-quality CCTV cameras which provided a means of identification.
Further to this, even when cameras do not capture an image of the perpetrator, it will often show witnesses or passers-by who can be contacted to provide valuable information towards an investigation. Similarly, CCTV cameras also act to save money for the public, as in court, criminals are much more likely to plead guilty if faced with clear, undeniable evidence. In 2010, the Metropolitan Police announced that 1 in 6 crimes were solved using CCTV solutions.
CCTV is highly effective in specific locations where good coverage can be ensured, such as in a nightclub or restaurant.
Confined areas enable almost 100 percent coverage and mean there are no blind spots which can be exploited by criminals.
Improved lighting and higher resolution cameras will also contribute to a greater quality recording.
Unfortunately, many businesses invest in low-quality CCTV or do not maintain their cameras properly, which means the footage does not give adequate detail of any perpetrators and will not hold up as sufficient evidence in a court case.
Lee Reid, Managing Director at London-based security company Knightsbridge Fire and Security has the following advice for businesses looking to invest in high-quality CCTV: "Unfortunately many CCTV systems are not maintained properly, which can lead to a variety of issues. Not recording properly is one such problem, whereby the live image is of good quality but the playback is poor.
The location of cameras is another key issue which can often be overlooked, which is why consulting clients about their areas of concern before installation is vital. For example, in bars, aspects such as glass doors can be overlooked, however on camera, people will appear as silhouettes, meaning no facial recognition can take place.
The most important area for positioning cameras is undoubtedly the entrances to ensure a clear head and shoulders shot for identification, as this is the only way it will stand up in court.
When investing in a CCTV solution, I would always advise opting for a full service, from design right through to installation and regular maintenance, with a proactive security assessment every six months. Any additional risks or changes to the premises should always be taken in to account, to ensure necessary repositioning can take place. This will ensure that no areas are hidden when it comes to protecting the public from these vicious attacks, which are unfortunately becoming increasingly commonplace.
---
How Surveillance Can Help Prevent Acid Attacks
By: Lee Reid