We cast our eye over the main stories impacting the security industry. Here's what's appeared on the radar since the last issue.
Peter Lavery elected as next chair of The Security Institute
19 November 2020
London, UK
THE SECURITY Institute has announced that Peter Lavery FSyI will become its new chair from next January, taking over the role from Professor Alison Wakefield PhD CSyP FSyI when her three-year term of office finishes at the end of December.
Lavery brings a wealth of experience within the security sector to the role having dedicated many years of pro bono service to The Security Institute. He was voted on to the Board of Directors in April 2017 by the membership, having previously served on the Institute's Validation Board for several years. Lavery has also held the role of deputy chair since 2018, playing a key role in the Institute's senior leadership team and overseeing a period of significant and continuing growth and development for the organisation.
Following 22 years with the Royal Military Police (including 14 years undertaking close protection operations for the Foreign and Commonwealth Office), Lavery has worked in corporate security across the manufacturing, finance, telecommunications and real estate sectors.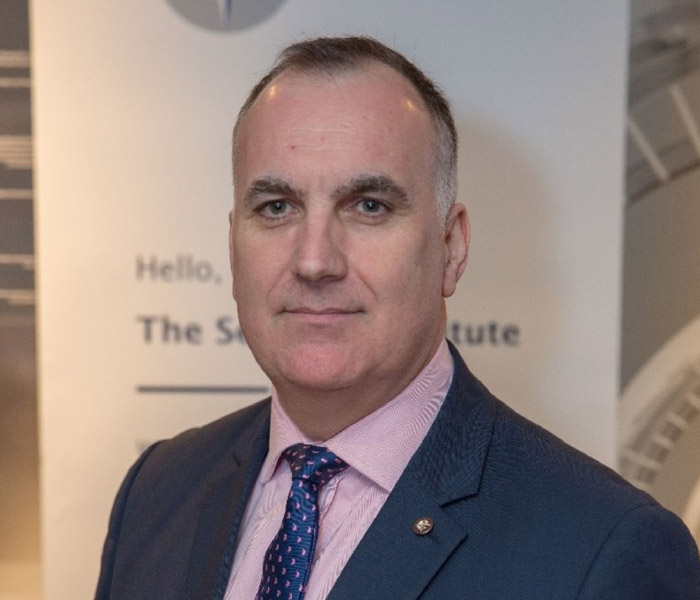 Commenting on the announcement, Lavery stated: "I'm extremely honoured to be appointed by the Board of Directors as the next chair of The Security Institute, which is the UK's largest professional membership body of security practitioners and increasingly the pre-eminent voice of the protective security profession. Today's continuingly uncertain political and economic landscape, together with the ever-present threat of terrorism, presents significant challenges and opportunities for our essential workers and organisations, all of whom look to the Institute to help them manage their skills and development during what is a time of protracted  uncertainty."
---
Former Army Green Beret Pleads Guilty to Russian Espionage Conspiracy

November 18, 2020
New York, US
A former Army Green Beret pleaded guilty today to conspiring with Russian intelligence operatives to provide them with United States national defense information.
According to court documents, from December 1996 to January 2011, Peter Rafael Dzibinski Debbins, 45, of Gainesville, a former member of the U.S. Army, conspired with agents of a Russian intelligence service. During that time, Debbins periodically visited Russia and met with Russian intelligence agents. In 1997, Debbins was assigned a code name by Russian intelligence agents and signed a statement attesting that he wanted to serve Russia.
"Debbins today acknowledged that he violated this country's highest trust by passing sensitive national security information to the Russians," said John C. Demers, Assistant Attorney General for National Security.  "Debbins betrayed his oath, his country, and his Special Forces team members with the intent to harm the United States and help Russia.  Debbins's guilty plea represents another success in the Department's continuing effort to counter the national security threat posed by our nation's adversaries, including Russia."
From 1998 to 2005, Debbins served on active duty as an officer in the U.S. Army, serving in chemical units before being selected for the U.S. Army Special Forces. The Russian intelligence agents encouraged him to join and pursue a career in the Special Forces, which he did, where he served at the rank of Captain.
Over the course of the conspiracy, Debbins provided the Russian intelligence agents with information that he obtained as a member of the U.S. Army, including information about his chemical and Special Forces units. In 2008, after leaving active duty service, Debbins disclosed to the Russian intelligence agents classified information about his previous activities while deployed with the Special Forces. Debbins also provided the Russian intelligence agents with the names of, and information about, a number of his former Special Forces team members so that the agents could evaluate whether to approach the team members to see if they would cooperate with the Russian intelligence service.
Debbins is scheduled to be sentenced on Feb. 26, 2021.  He faces a maximum penalty of life in prison.
---
HMRC Records 73% Growth in Email Phishing Attacks During #COVID19
November 19, 2020
London, UK
MIt revealed that from March to September 2020, there was an average of 45,046 email attacks per month in the UK. This compares to an average of 26,100 in the two months preceding the introduction of COVID-19 lockdown measures, in January and February. In total, HMRC revealed it had received 367,520 reports of phishing email attacks during 2020 up to September.
During the six months since the start of lockdown, September had the largest monthly quantity, at 57,801 cases, while August experienced the lowest, at 38,096.
Mohammad Sohaib, director at Lanop Outsourcing, added: "Cyber-criminals have not missed a trick when it comes to using the devastating coronavirus to lure unknowing victims into leaking their own private information, such as passwords and payment details, via a phishing scam.
"In one such example, scammers impersonated HMRC to trick business owners into believing that their VAT deferral application, a key government support initiative during the pandemic, had been rejected. They would then redirect victims to a website with official HMRC branding, before stealing credit card details."
---
Director denies 'complacency had set in' before Manchester Arena atrocity
19 November 2020
Manchester, UK
The director of event security company Showsec denied 'complacency had set in' to its operations by the time of the Manchester Arena bombing.
Mark Logan, the firm's 'line manager' for its health and safety department, was giving evidence at the public inquiry into the 2017 bombing, which claimed 22 lives and left hundreds more people injured.
Showsec has a contract with the Arena's operators, SMG, for event stewarding.
Giving evidence over video-link to the inquiry, he said there had been a 'management system failure in the delivery of the information and cascading it down to the operation'.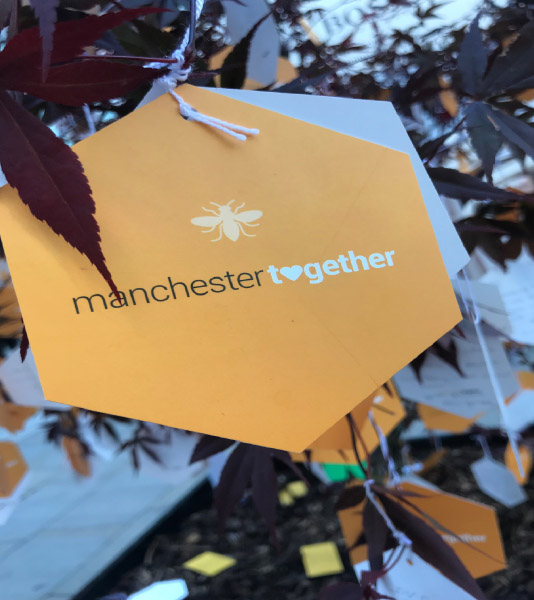 Duncan Atkinson QC, on behalf of some of the bereaved families, asked him: "Were costs being kept down at the Arena by allowing that to carry on?"
Mr Logan said: "I don't think that was…I never understood that to be the consideration."
Nicholas de la Poer QC, counsel for the inquiry, suggested 'complacency had set in to Showsec's operation by May of 2017'.
"I don't believe that's the case," Mr Logan said.
Suicide bomber Salman Abedi, 22, detonated a rucksack bomb in a foyer area of the Arena, known as the City Rooms, at the end of an Ariana Grande concert on May 22, 2017.
His younger brother Hashem Abedi, now 23, was convicted of 22 counts of murder, one count of attempted murder and one count of conspiracy to cause an explosion following a trial in March. He was jailed for a minimum of 55 years in August.
The inquiry, which has now been adjourned for a week, is investigating the circumstances that led to the 22 people being killed in the blast.
Chapter seven of the inquiry is due to continue on November 30.
---
Bodyguards on Demand – There's an App for That!

November 1, 2020
New York, US
A new app just launched, which allows ordinary citizens to hire bodyguards on demand is being trialled in New York.
The app is called bond and users can hire protection for as little as $30 for 30 minutes. 
The program comes as New Yorkers say they feel increasingly unsafe as the country deals with fallout from a contentious election. 
One early adopted, Tammy Johnson, is not a celebrity, just an everyday New Yorker – but 2020 has her questioning her personal safety. 
"As much as I love my neighborhood, we know that safety is not always at the top," Johnson says. "There has been a rise in the number of homeless folks that are basically throughout the neighborhood where that was not the situation prior and it's a little concerning to me. I'm always out and about and sometimes I'm a little afraid."
"There's just the perfect storm of the COVID, politics, rise in crime, all those things combined can create a dangerous situation," her bodyguard says.
Johnson's bodyguard is a veteran of the NYPD who spent 20 years with the department's intelligence division. 
---
Security Research Initiative publishes latest report focused on careers in security business sector
11 November 2020
London, UK
THE LATEST report produced by the Security Research Initiative has now been published. Entitled 'Understanding Influences on Security as a Career/Job Choice: What Those Working in the Security Sector Think'
Professor Martin Gill CSyP FSyI (who led the research) noted: "We've discovered that people don't join the security sector because they don't know about it. It's as simple as that. This is a pretty damning indictment, though. Those who do know about the sector generally reflect very positively upon it, noting that it's varied in nature, obviously important and can even be a lucrative career choice. Going forward, our task as a sector, then, is to ensure that security is no longer a well-kept secret."
The widespread perception that security work is low paid – and, sadly, that can all-too-often be the case as far as the lower front line roles are concerned – actually disguises the fact that many individuals do, as stated, find commercial security work more lucrative than some of the alternatives (some public sector roles included). However, the very fact that security is seen as low paid by many is an inhibiting factor when it comes to attracting experienced workers, not to mention peaking the interests of those embarking on their first career steps.
Professor Martin Gill CSyP FSyI concluded: "During our research, we were pointed to some good work being undertaken by some companies, a range of security associations and, indeed, the Security Industry Authority here in the UK.
*Copies of the report 'Understanding Influences on Security as a Career/Job Choice: What Those Working in the Security Sector Think' may be downloaded by visiting HERE
---
Fifth of UK Firms Planning to Downsize Security Teams
11 NOV 2020
London, UK
Over a fifth (22%) of UK businesses are planning to downsize their cybersecurity teams, despite COVID-19 pressures giving the function a greater role at the heart of organizations, according to PwC.
The consulting giant polled 3249 business and technology executives globally, including 265 from the UK, in order to compile its Cyber Security Strategy 2021 Report.
It revealed that, although 96% of UK respondents have shifted their strategy due to the pandemic, and half claimed that they will now bake security into every business decision, they're still lagging globally on several fronts.
In terms of headcount, just 16% of global respondents said they are planning to cut the size of their security team, for example, while 51% said they were expecting to hire more staff, versus 42% in the UK.
PwC cybersecurity chair, Richard Horne, said it was surprising that so many organizations lack confidence in their cybersecurity spend.
"It shows businesses need to improve their understanding of cyber-threats and the vulnerabilities they exploit, while changing the way they think about cyber-risk so it becomes an intrinsic part of every business decision," he argued.
---

Weapons charges dropped against former bodyguard for rapper Juice WRLD

Nov 18, 2020
Chicago, US
Weapons charges have been dropped against two men who were with the rapper Juice WRLD when he suffered a fatal overdose last year.
Juice WRLD's bodyguard, Henry Dean, of Chatham, and a second man, Christopher Long of Buena Park, California, were each charged with misdemeanor counts of carrying a concealed firearm at the airport after the rapper's entourage was searched when authorities raided his private plane on Dec. 8, 2019, at Midway Airport and found a large amount of marijuana.
A spokesman for Chicago police at the time said both men had valid permits to carry a concealed firearm, but the permit did not allow them to acarry guns at the airport.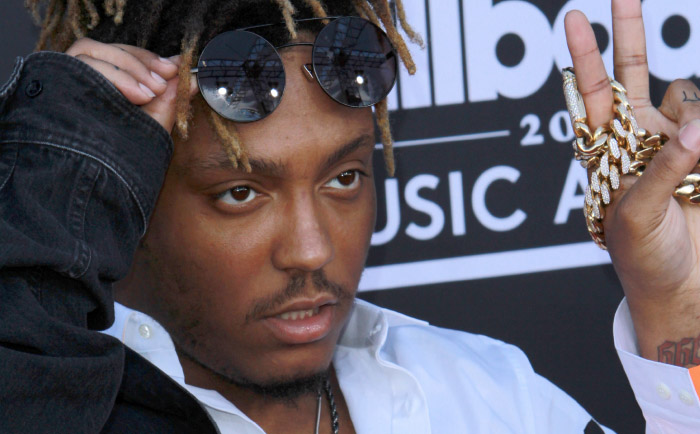 All charges against Dean, 28, and Long, 36, were dropped by the Cook County state's attorney's office at a hearing Nov. 12. 
"After a thorough review of the facts, we concluded that deferred prosecution, a court alternative for nonviolent offenses, was the most appropriate resolution for offenders Henry Dean and Christopher Long based on the facts and circumstances of their cases," a spokeswoman for the Cook County state's attorney's office said Tuesday. "Neither offender has a criminal background and both have completed community service."
Emergency crews responded a private airplane hanger when Juice WRLD, whose real name was Jarad Anthony Higgins, suffered an apparent seizure, according to the Chicago Fire Department and the Cook County medical examiner's office. 
The rapper was taken to Christ Medical Center in Oak Lawn but died shortly after arriving, authorities said. An autopsy found Higgins, who had just turned 21, died of an accidental overdose of oxycodone and codeine.
A friend of Higgins told authorities the rapper ingested several Percocet pills prior to his death, possibly to conceal them from local and federal police officials at Midway, a police source told the Sun-Times last year.