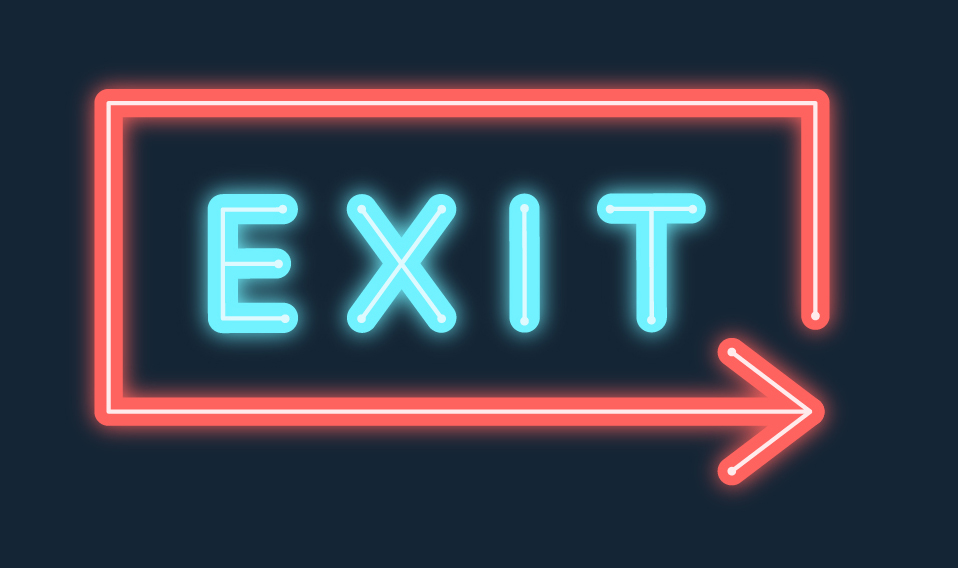 One of the most dangerous things I have had to encounter when escorting a client is when you egress a nightclub environment.
Being a solo operator makes this almost Mission Impossible yet it is done every day in the Executive Protection field. Without the luxury of a multi-man team you are essentially blind to the environment outside of the club. If this is slated as a star studded event there will be crowds of people lining up just to see who's in attendance. This poses a threat as well as a hazard for many of the obvious reasons.
Most clubs employ some of the biggest, meanest looking guys to work the door. Some of them lack the savvy to be able to see a situation brewing. Some like the look of being on the door and letting celebrity A into the club. But what I have found more often than not, they want to be seen with the celebrity. Use that to your advantage when working with house security. During my advance, if I am lucky enough to be able to do one, I ensure that I meet with the security manager. I exchange cards or numbers. I talk about his staff and how many he'll have on. I even sometimes ask if there was anyone recently let go. These things are important as in today's club environment thing are getting increasingly dangerous and that's inside the club as well as outside.
A few recent events that comes to mind is the night that the rapper Game and T.I. had a standoff with the police outside of the VIP entrance to popular LA club. This was after two of their friends tried to gain access after the club was at capacity and a fight with club security ensued. The aftermath can be viewed on the popular gossip sites. Then there was the Suge Knight shooting inside of the 1OAK night club as well as the homicide during Grammy outside of another popular night club.
House security is your best friend and your worst nightmare. They can be an ally in that they can manage a crowd while you maintain a protective position on your Client. They can also check the exterior for you as you prepare to leave. There are pros and cons to that. I tend to try and make them useful by selecting one or two when I enter to be in close proximity and help control the crowd. VIP sections are no longer sections where the average person does not have access to. Most are now merely a couch that is roped off. This is where the house security comes into play.
Cash rules. Depending on the client I try to obtain no less than two hundred dollars in petty cash from the manager or assistant, for tips, to ensure things go smoothly. You will get push back on that but a twenty to a house security guy makes for an easy night. Slip a twenty to the guy managing the parking lot goes a long way. None of that is totally necessary but it helps.
The night has shaped up pretty nicely and there were no incidents inside the club. The Client and entourage have had their drinks and it's time to leave. During your advance, hopefully you have chosen the proper route out of the location. Keep in mind now that the Client may be a little off balance due to the consumption of an alcoholic beverage or two. Keep in mind that the floors will be slippery from spilled drinks. Keep in mind that there will be a majority of people leaving at that time which causes congestion and you still don't know what's going on outside.
One of the very first things you should have done prior to leaving for the club was to ensure that you have a conversation with the driver. In this conversation I tend to go over what I need and expect from him. I get his number and call it while I'm standing in front of him. There is nothing like entering the wrong number and saving it and in the event of an emergency you are calling the wrong number, waking up a poor unsuspecting soul and hearing "who is this." So call that phone while you are in front of the driver. I also state to the driver, if we have a designated parking spot, to not move that vehicle under no circumstance unless told to do so by the Police or Fire Department. I then make sure that my phone and the driver's phones are charged or that there is a charging device in the car. Once inside the club I will call or text or both, the driver to ensure I have reception.
Once I know we are leaving I call the driver and ask him what's going on outside of the club and to ensure that he is in position. That twenty you slipped to the security pays dividends when he guides you out of the club clearing the way for you. I personally hate when my Client stops to talk as we are leaving. Leaving to known and entering the unknown in this environment is dangerous as a mix of alcohol and ego and can be a dangerous cocktail.
So preparing a night at a club with your Client is sort of like writing a book. Know how you are going to end it before you start it. Make a checklist.
A. Know where you are going
B. Search the internet for the latest happenings at that location
C. Advance when you can or at least call-most clubs know you are coming anyway
D. Get petty cash, probably won't but try
E. Connect with the driver, get the number and dial it, talk about your expectations
F. Know what route you will be taking
G. Ensure you know the closet hospitals  and police stations
I also tend to put the address in my maps app, Waze is a good one, and keep abreast of where you are. Also I forgot to mention I like to ask the Client if there can be at least two vehicles for several reasons. One, I would rather not have a car full of entourage as it makes it difficult to load and leave and two, in the event of a mechanical failure we can hop into the other car and go and not be stuck on the X for any period of time.
Exit Strategy By Kevin Ghee
Kevin Ghee is a US Based Executive Protection Professional providing services for a variety of client types both domestically and abroad.