If you're a busy CPO, you might frequently find yourself on the task for long hours. And depending on the specifics of the job, your access to meals isn't always optimal.
If it's a long shift, you may end up skipping meals, or not know when you'll be able to eat next.
But proper and timely nutrition is vital for bodyguards and security operators. You need to keep your energy levels up, and remain sharp, both mentally and physically. Not to mention, you need to maintain your size and strength.
In this article, we will provide a few tips on how to plan ahead and pack your snacks when access to food might be uncertain. We will focus snacks that balance protein and carb intake. For those on a keto or low-carb diet, we will include protein-plus-fat options as well.
To get started, let's briefly discuss why you need a balanced snack.
Mix protein and carbs for sustained energy
The ideal snack when you need to keep your energy levels up, is a combination of protein with carbs (or fat, or both fat and carbs).
When you eat carbs, your body gets a fresh new supply of glucose, giving you a nice boost in energy. But it's the protein that will slow down the absorption of that glucose into your blood, which will result in longer lasting stamina during a long shift.
Plus, protein also contains the amino acids that are the building blocks for your muscle tissue. That means that when you eat protein-rich snacks, you're supporting muscle-mass preservation.
If you're into health and fitness like many people in the security profession, then you most likely already know your ideal daily protein intake amount.
But if you're not familiar, the general guideline is to shoot for 1 gram of protein per pound (lb) of body weight for gaining lean muscle. If you're only trying to maintain, then a little less (around .8 g per lb) should be fine.
How to pack your snacks for a long shift
Let's look at some examples of snacks that might be good to carry when you have a long day or work coming up with little or no food breaks to go look for food.
Protein shakes with dried fruits
Keep some whey protein powder in your bag or in your car, so you can make a quick shake when you get a few minutes. All you need to do is water and shake it up in a bottle.
Naked Nutrition's grass-fed whey protein is a premium protein supplement sourced from small California dairy farms. Each serving provides 25 grams of protein and only 120 calories.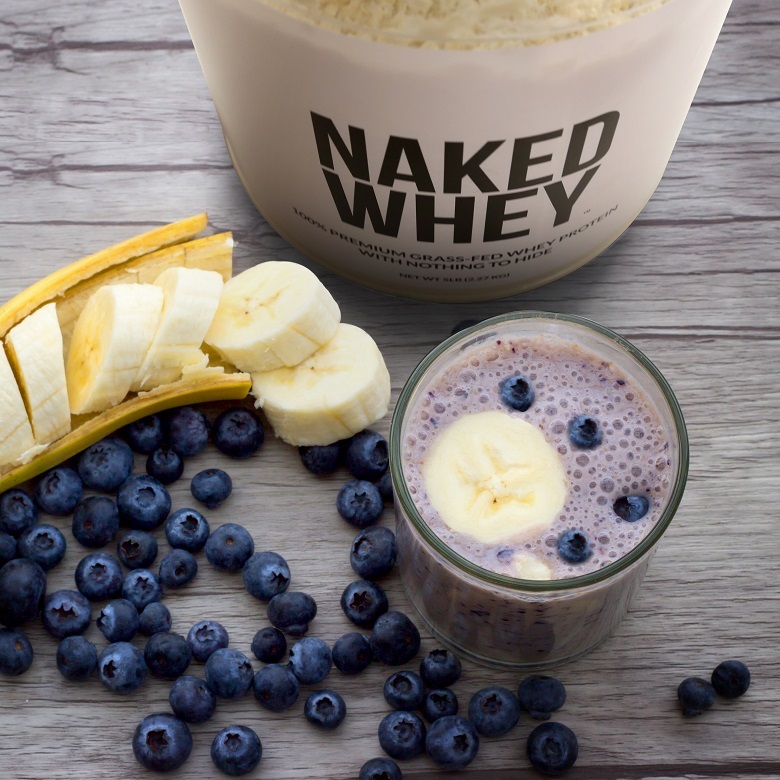 One of the benefits of whey protein is that it is a "complete" protein with all nine essential amino acids and branched-chain amino acids (BCAAs) necessary to preserve and grow muscle.
Whey protein can make you feel full for longer by regulating hunger and keeping your energy levels up. Leucine, one of the BCAAs in whey protein, will help stimulate energy production so you have adequate fuel to stay on your feet for prolonged periods if necessary.
Keep some dried apricots (or any other types of dried fruits) handy to go along with your protein shake. That way, you get some carbs and vitamins as well. If possible make sure to get ones that are least processed and without added sugars.
Brazil nuts
If it's a short shift, maybe only a few hours, then a protein shake and some fruits might be enough. But if it's a longer shift, then you'll want some other options.
Brazil nuts are another great option that ticks a lot of boxes when it comes to quality nutrition in a hurry. They provide healthy fats, a wide array of vitamins, antioxidants, and minerals, especially selenium.
Selenium is a powerful antioxidant to prevent damage within your body, and it also supports heart health, immunity, and cognitive function, among other benefits.
Brazil nuts are a great source of healthy fats, and a 1-ounce serving will provide around 4 grams of protein. They also contain Leucine, the amino acid that promotes optimal energy levels.
But don't eat more than 3 Brazil nuts per day, as some people can't tolerate too much selenium.
Seeds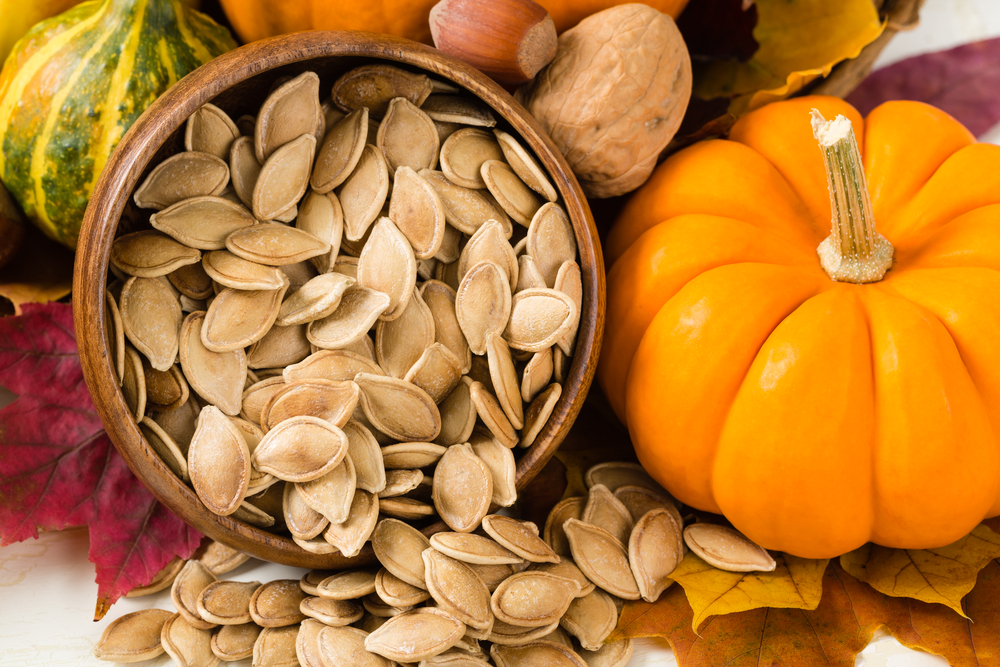 Pumpkin seeds and sunflower seeds are extremely easy to carry, and they pack a powerful nutrition punch.
They are high in calories, so even a fraction of a handful will help keep you satiated if you don't have time to head to your car to make a protein shake.
Seeds are also balanced from a macro perspective. Here's what you get from a one ounce of pumpkin seed serving.
Protein: 7 grams
Carbs: 5 grams
Fats: 13 grams (the healthy kind)
Seeds are also typically high in beneficial nutrients like magnesium, zinc, iron, and more, to help reduce inflammation, lower the risk of certain diseases, and maintain healthy blood sugar levels, to name a few.
Beef Jerky
Easy-to-carry, tasty, and packed with protein. Beef jerky is an easy choice when it comes to high-protein snacks on the go.
Keep some in your bag, and snack on it when you get hungry.
But avoid the convenience-store beef jerky if possible. Those are usually heavily processed, loaded with additives and excessive sodium.
Instead, shop for grass-fed beef jerky that is naturally processed. You can either find them at your local organic markets, or there are plenty of options online.
Key takeaways
As a CPO, you need to stay on top of your game. You need to stay physically and mentally sharp to perform at the highest level.
If you find that you're frequently struggling to access the right nutrition due to long hours and your work environment, you need to adapt your plans to meet the realities of your job.
Consider implementing some of the tips mentioned in this article. Keep some protein powder in your bag, or in the car. Carry some dried fruits, nuts, seeds, and beef jerky.
Some other options could be hard-boiled eggs, a can of tuna or sardines, trail mix, etc. Whatever your ideal mix might be, eating right means you'll never run out of energy at work, and you can focus on what really matters.
---
Getting the Right Nutrition on Long Shifts
Agnit Brahma is a fitness writer focused on athletic performance. As an avid health and fitness enthusiast, he has been involved in endurance sports, weightlifting, CrossFit, and more, for over a decade.