Global Incidents: 01-May-13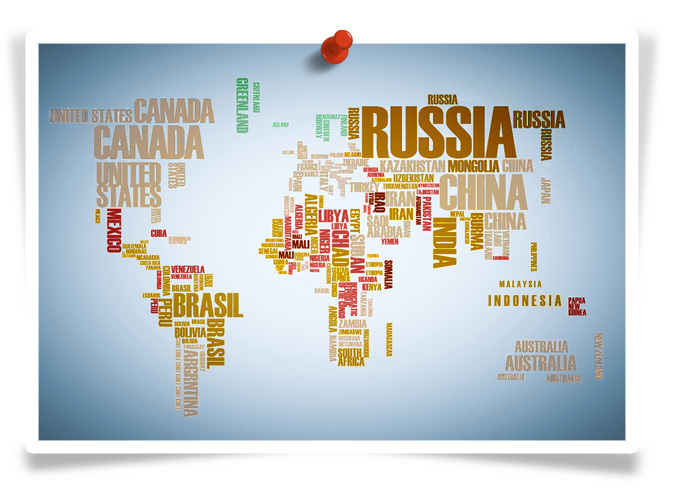 Critical Information
Afghanistan: Bomb blast kills three NATO troops.
Bolivia: President Evo Morales expels USAID.
Greece: 24-hour anti-austerity general strike.
Iraq: Deadly bombings rock central Iraq killing at least 12.
Turkey: Istanbul march clashes mar May Day.
AFRICA
MALI (High)
French Islamist captured French soldier killed: A French Islamic convert who threatened his home country has been captured in northern Mali, allegedly after fighting on the militants' side. French troops captured Gilles Le Guen, who now goes by the name Abdel Jelil, on Sunday night north of Timbuktu, the army said. Mr Le Guen, 58, is believed to have been living in Timbuktu. France's Defence Minister, Jean-Yves Le Drian, said he appeared to have fought alongside Islamist militants. Some reports suggest he joined the al-Qaeda in the Islamic Maghreb (AQIM) group, which the French army is fighting in the area, but the same group held him prisoner for a few days in November. A month earlier, he had appeared in an Islamist video, his face uncovered and a gun by his side, to warn France, the US and the UN against intervening in Mali.
AMERICAS
BOLIVIA (Low-Moderate)
President Evo Morales expels USAID: Bolivian President Evo Morales says he's expelling the U.S. Agency for International Development from of the South American country for allegedly seeking to undermine his leftist government. The leftist leader expelled the U.S. ambassador and agents of the U.S. Drug Enforcement Administration in 2008.
MEXICO (Moderate-High)
Drug related arrest: Police have arrested the father-in-law of the country's most wanted man, the drug boss Joaquin 'El Chapo' Guzman. Ines Coronel grew marijuana in the northern state of Sonora to smuggle into the United States, officials say. The father of Mr Guzman's third wife was reportedly detained with guns, ammunition and drugs. Joaquin Guzman is the leader of the powerful Sinaloa cartel and there is a $5m (£3.2m) US reward for his capture. Mr Coronel, 45, was detained in Agua Prieta, near the border with the US state of Arizona, along with four other men including his son, Interior Deputy Secretary Eduardo Sanchez told journalists Tuesday.
UNITED STATES of AMERICA (Low)
Barack Obama says Guantanamo Bay prison must close: President Barack Obama has pledged a new push to close the prison at Guantanamo Bay, Cuba, amid a growing prisoner hunger strike there. At the White House on Tuesday, Mr Obama said the detention center was "contrary to who we are" and harmful to US interests. He cited recent convictions of terror suspects to argue the civilian justice system was adequate for such trials. Congress has blocked efforts to close the prison, but Mr Obama said he would renew discussions with lawmakers.
VENEZUELA (Moderate)
May Day rallies: Political divisions and resentment are set to return to the streets on Wednesday with both the ruling and opposition coalitions planning to stage demonstrations in Caracas. The May Day rallies will be the first major rallies since the unrest that followed the narrow presidential election victory of Nicolas Maduro, the political heir of Hugo Chávez, on April 14. Figures released by the national electoral council this week show the result was even tighter than first thought. Adding in votes cast overseas, the vast majority of which were for the opposition candidate Henrique Capriles, the gap was just 1.49 percentage points. Capriles has refused to accept the result, alleging that he was robbed of victory by double voting and other forms of electoral fraud. On Tuesday fist fights broke out in parliament over the recent disputed presidential election. Several legislators were left bloodied and bruised, with both opposition and pro-government lawmakers accusing each other of starting the fight. A measure was earlier passed denying MPs the right to speak until they recognized Nicolas Maduro as president.
ASIA & PACIFIC
AFGHANISTAN (High-Extreme)
Bomb blast kills three NATO troops: Three British soldiers have died after their armored vehicle was hit by a roadside bomb in Helmand, the Ministry of Defense said. The soldiers were from the Royal Highland Fusiliers, the 2nd Battalion The Royal Regiment of Scotland. Next of kin have been informed. Six other soldiers were also injured after the bomb blast on Tuesday. Elsewhere, roadside bombs killed three Afghan civilians and wounded five in Kandahar province, and two Afghans in the northern province of Kunduz. On Sunday, the Taliban launched what it called its annual "spring offensive". It has pledged to target foreign military bases and diplomatic areas.
BURMA (Moderate)
One killed in religious violence: Fresh religious violence that erupted in Burma on Tuesday killed one person and injured nine more, officials say. The anti-Muslim violence broke out in Oakkan, north of Rangoon, after a Muslim girl on a bike bumped into a monk. Police say they have arrested 18 people after Buddhist mobs attacked mosques and torched at least 77 homes.
EUROPE & FSU
CYPRUS (Low)
Parliament passes international bailout deal: Parliament in Cyprus has approved the country's international bailout after warnings that the alternative would be financial collapse. MPs voted through the loan package by 29 votes to 27. The tiny eurozone state secured a loan package worth 10bn euros (£8.4; $13bn) from its EU partners and the International Monetary Fund. In return it must raise 13bn euros, largely banking reform. An early proposal to raise money through a levy on all bank deposits was quickly withdrawn. But anger has continued smoldering. Under the bailout, depositors will be forced to take major losses on savings over 100,000 euros, and capital controls were imposed in March. The Cypriot financial crisis developed because of its exposure to Greece's economic problems.
GREECE (Low)
24-hour anti-austerity general strike: A general strike against tough austerity measures is under way in Greece, with trade unions calling for "mass mobilization" of protesters. The 24-hour action is expected to severely disrupt public services, including transport and hospitals. The organizers are demanding an end to spending cuts and tax rises. The government says the measures are badly needed to lead Greece out of a deep financial crisis and six straight years of recession. The cabinet of Prime Minister Antonis Samaras says the policies are part of continuing moves to ensure more bailout money from international creditors.
RUSSIA (Low-Moderate)
Putin and Obama agree security contacts: Presidents Vladimir Putin and Barack Obama agreed on Monday to maintain close contacts between U.S. and Russian intelligence agencies and cooperate to ensure security for the 2014 Olympics that Russia is hosting in Sochi, the Kremlin said. Putin and Obama spoke for at least the second time since the April 15 Boston Marathon bombings, which U.S. authorities believe were carried out by two brothers with roots in Russia's volatile and mostly Muslim North Caucasus. In a call initiated by the United States, they discussed "the issue of stepping up interaction between the special services in the context of the recent terrorist act in Boston," a Kremlin statement said. "The presidents reached a practical agreement about active contacts between the special services and their leaders," it said, adding that both also "underscored the importance of joint work providing security for the security of the Sochi Olympics". Special services is a term Russians use for security and intelligence agencies. The reputation of Putin, a former KGB spy, is riding on ensuring the Games pass off peacefully in Sochi, which is near the volatile North Caucasus.
TURKEY (Low-Moderate)
Istanbul march clashes mar May Day: Riot police in the Turkish city of Istanbul have used water cannon and tear gas to prevent leftist May Day marchers reaching the main square. At least 12 people were injured including an AFP photographer, and a number of arrests were made. Jets of water drenched groups of demonstrators seeking shelter, while others could be seen fleeing through clouds of tear gas. The government cited renovation work as the reason for closing the square. Thousands of people are said to have turned out for the march in the city's central Sisli district, which was organized by trade unions.
MIDDLE EAST & NORTH AFRICA
EGYPT (Moderate)
Egypt to raise fees for ships passing through Suez Canal: Egypt will raise the fees paid by ships passing through the Suez Canal on Wednesday in an effort to boost revenue as the economy struggles to head off a currency crisis. The strategic waterway is one of the main sources of foreign currency, bringing around $5 billion a year at a time when the country faces political unrest and economic turmoil. The new toll fees will start after midnight on Tuesday, an official from the Suez Canal Authority said. They will rise 5 percent on oil tankers and petrochemical products and 2 percent for container ships and car carriers. Last year, tolls were raised by 3 percent for all ships passing through the canal. The 192-km (120 mile) canal is the quickest sea route between Asia and Europe, saving an estimated 15 days of journey time on average.
IRAQ (Extreme)
Deadly bombings rock central Iraq: At least 12 people have been killed in a series of bomb attacks in central Iraq, officials say. A car bomb in Husseiniya, an eastern suburb of the capital Baghdad, left four people dead, police said. An explosion at a police station in the city of Fallujah killed another four people, including three members of a local Sunni Awakening Council. The bombings come amid a wave of violence that has left more than 200 people dead in the past two weeks.
SAUDI ARABIA (Low)
Flash floods in Saudi Arabia leave 13 dead: At least 13 people have died and four others are missing in flash floods in Saudi Arabia. Deaths were reported in the capital Riyadh, Baha in the south, Hail in the north and in the west of the country. The Saudi Civil Defense Authority urged people to avoid valleys and plains that have been flooded by the heavy rainfall that began on Friday. Saudi television showed footage of people clinging to trees and cars trapped by water. The rain is said to be the heaviest experienced by the desert kingdom in more than 25 years.
Police shoot and arrest wanted protester: Police in Saudi Arabia say they have shot and wounded a man wanted over his involvement in protests in a restive province in the east of country. The interior ministry said Abdullah al-Asrih was one of two men arrested after a gun battle in the town of Qatif. The ministry said both men were wounded in their legs. There have been low-level protests for more than a year in the Qatif region of Eastern Province, where most of Saudi Arabia's Shia Muslim minority live. Mr Asrih, a Shia, was on a list of 23 suspects wanted in connection with the protests, which broke out in February 2011.