Product Overview
Designed by an audiologist, earHero's speakers are so tiny they will never block your ear canal giving you the ability to literally talk on a separate phone without removing the earHero tactical earpiece from either ear.
You can literally hear whisper level sounds from yards away, while identifying the sounds' precise location. The earHero tactical headsets have wires so thin and clear, they are virtually undetectable, and the design is so comfortable, you'll barely know the earpiece is there.
As a team that prizes covertness and discretion extremely highly it was imperative I had a solution for my team that achieved these aims whilst ensuring uninterrupted and high quality comms, not only amongst the close protection team users, but also the family's drivers and other relevant support personnel. 
Until now we have utilised a full professional wireless covert option until we recently switched too earHero. 
The full covert kit was high end and great, but it did lead to frustrations in comfort and a reduction in effective communication. This was most likely due to the advanced user skill set required to expertly use this equipment, which just didn't exist in some of the team members and certainly within the wider domestic staff especially drivers, who had an extremely hard time adapting
to it.
-We trialled earHero at a large music event weekend with zero expectation of having any form of comms whilst out in front of the stage and the other noisy parts of the stadium. I led the team on the ground that day and the changes in the teams communications was as night and day! The comms were clear and the earpieces comfortable.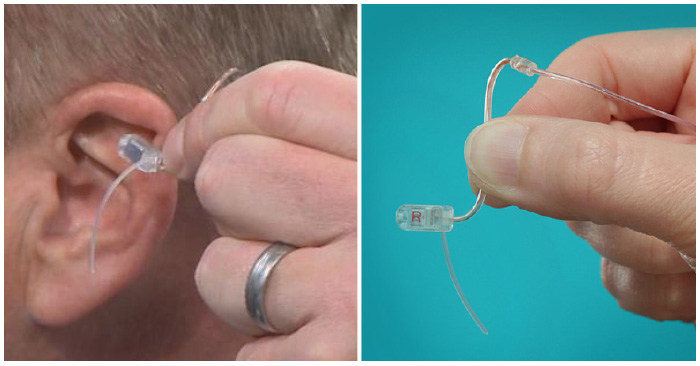 I could take my usual dozens of phone calls whilst still keeping the speakers in my ears with no blockage or interference to my calls. The drivers could wear this equipment comfortably and, for the first time became a useful and active part of the process. Even when standing in front of 8' high speakers, the comms was still clear to hear with a little bit of a raised voice as required.
-So the quality of my teams' communications had drastically improved by introducing earHero, but also the discretion was maintained.  The wires are almost invisible, can be secured neatly at the nape of the neck and don't look like an earpiece or even a piece of radio equipment if noticed.
Whether the introduction of earHero 'should have' been responsible for improving my teams communications to this degree, I cannot answer. What I do know is that it has, and I now equip all my teams and all the drivers with this equipment and we continue to enjoy professional, clear comms wherever we deploy.
The cherry on the cake is that this option is significantly cheaper than the investment required for a full covert option. I highly recommend earHero to any team that values the same levels of discretion and professionalism that I do.
---
By: Dean Harding   
Available at www.earhero.com