Do you ever feel bogged down by other people's demands? Or as though, no matter how much you help someone, it's just not working?
Do you have people in your life who make you feel guilty – but you're not sure how or why? You could be caught in a drama triangle!
In some ways, the close protection operative has similar motivating forces to the psychotherapist. We are all in the helping professions, making people feel safer and calmer at difficult times in their lives. It's a satisfying job that usually makes us feel good about ourselves and our abilities to help.
As social beings, humans developed ways of supporting the members of our "clan." This is a hard-wired response intended to keep our social community strong and protect its more vulnerable members. Psychiatrist and Traumatologist Paul Valent described these as Survival Strategies. When faced with distressed people, we have an urge to Rescue, Protect and Provide for them. This should be a relatively simple interaction – "person in need" is helped by "rescuer" leading to everyone feeling better as the problem is solved. There are biological changes, such as feel good hormones being released (in both the person in need and the helper) that make this a satisfying encounter. Being the "rescuer" feels empowering and we may become the go-to person in our family that is implicitly given responsibility for nurturing or protecting our own "clan."
However, sometimes this interaction becomes unhelpful and even damaging. We can all feel overly responsible and may become drawn into very dysfunctional human interactions.
Peril number 1: The person in need doesn't want to "get better"
The drama triangle (first described by Stephen Karpman in 1968) is really common and you may well notice it in many of your relationships!
There are 3 roles in the drama triangle – victim, persecutor and rescuer – and the triangle is all about personal responsibility, power and the shifting roles that are played.
The victim – this person is feeling helpless, oppressed and disempowered. They feel sorry for themselves – "poor me!" – and don't feel able to take action or make decisions to change their situation. They will usually look for someone to blame and the pay-off is that they don't have to take responsibility for themselves.
The persecutor – the persecutor is the powerful, critical and oppressive party. It may be a person or even an institution such as a government department. The persecutor blames the victim – "It's all your fault" – and this reinforces their helplessness. The pay-off is that the persecutor feels superior.
The rescuer then rides in – "I can fix things" – and believes they can make the victim feel better. They enjoy the feeling this gives them. They take responsibility for how the victim feels but this further reinforces the victim's state of dependency on others. The pay-off is that the rescuer feels empowered and capable and this is often a cover for their own anxieties as it boosts their self-esteem. It's easier to sort someone else's problems whilst ignoring our own issues!
At different times in our lives, we can all display various elements of all of these positions, with each role having strengths and limitations. Most people have a role they are more comfortable with and you may recognise these amongst the people you know. We usually learn our roles during childhood. Some relationships are even built on the subconscious agreement that one person is the rescuer and the other is the victim. Both get their needs met and provided the status quo doesn't change, and both remain happy with the situation, this can go on for years.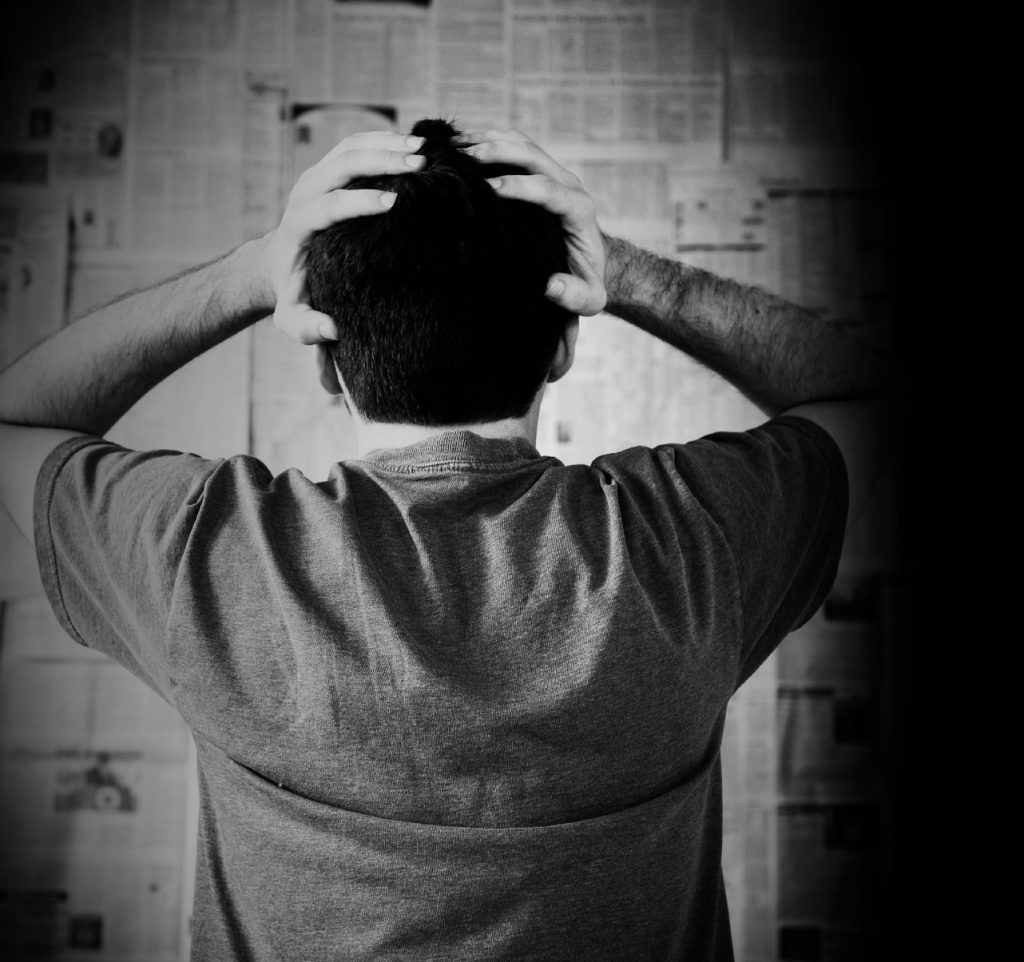 Shifting roles
The drama triangle really becomes damaging when the roles are extreme and players don't get their pay-off or switch roles unexpectedly.
The victim doesn't want to take personal responsibility and will lose their pay-off if they have to become active and empowered. The rescuer will inevitably become overwhelmed by the victim's inaction and ever increasing demands. The rescuer stops feeling good about their actions and capabilities and loses their pay-off.
At this point the rescuer may switch role to victim – poor me. No matter how hard I try, people keep demanding of me and I can't change that! This is a typical martyr position.
Alternatively, the rescuer may switch to persecutor, get angry and blame the victim for not getting better. The victim now has a new persecutor and will either look for a new rescuer or use guilt to bring the rescuer back in line!
Or the victim may switch into persecutor and blame the rescuer for not helping enough! The rescuer feels helpless (switch to victim) or angry (switch to persecutor).
If the rescuer angrily blames the persecutor for the victim's woes, the persecutor may feel ashamed and lose their pay-off of superiority, switching role to become the victim.
It all becomes very manipulative with nobody taking the correct level of personal responsibility for how they feel. Signs that the drama triangle is being acted out include:
Over-involvement in other

 

people's problems – taking too much responsibility and always stepping into the rescuer role
Feeling disempowered and unable to help – stepping into the victim role
Feeling cynical and angry

 

– becoming the persecutor
Any negative emotions

  

that you can't explain

 

when considering relationships you have with other people.

Peril number 2: The problem can't be fixed
Sometimes, despite our best efforts, we are unable to help the person in need even though they really want help. Examples can be when we are helping someone through a terminal illness or some other distressing situation where we are genuinely helpless and unable to "fix" things. That's when we become at risk of developing secondary traumatic stress such as vicarious trauma and compassion fatigue. This can also happen in a professional role where we are faced with a seemingly never ending succession of problems to fix but are not taking time to look after our own needs. This can ultimately lead to burnout.

Signs can include
Clouded judgement or a lack of perspective
General stress symptoms such as sleep disturbance, digestive upsets, racing heart
An inability to switch off or relax – or feeling guilty

 

when we try to
A loss of pleasure and professional satisfaction
It's important to accept that secondary trauma happens – it is not a sign of weakness or a professional failure.
Find out more about:
Transactional analysis
www.ericberne.com/transactional-analysis/
Survival strategies
www.paulvalent.com/publicationtype/survival-strategies-presentations/
The drama triangle
www.karpmandramatriangle.com/
---
The perils of looking after other people
By: Dr. Liz Royle
Dr. Liz Royle is an international speaker and author who specialises in providing psychological trauma consultancy and training for high risk organisations. She was a founder Board member for the UK Psychological Trauma Society and leads the Uniformed Services Task Force on behalf of the European Society for Traumatic Stress Studies.