Global Incidents: 20 Mar 2014
Critical Information
China: Two dead in Xinjiang violence.
Egypt: Army officers killed in gunfight with militants.
Lebanon: Protests flare across Lebanon against siege of border town.
Turkey: Seven killed in armed attack.
Ukraine: Pro-Russians seize Sevastopol Ukraine naval base.
USA: Two dead in Seattle news helicopter crash.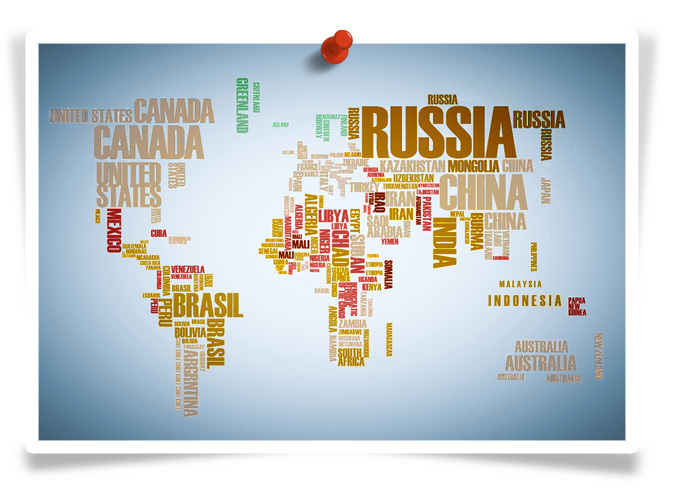 Africa
NIGERIA (High)
Government launches new Boko Haram strategy: Nigeria's national security adviser has unveiled plans for a new non-military strategy to combat a four-and-half year old Islamist insurgency that has killed thousands of people. The strategy would complement, not replace, military efforts to fight radical sect Boko Haram. About 10 months ago Nigeria launched its biggest military push ever against Boko Haram insurgents, imposing emergency rule on three northeastern states. Many urban centers were quickly secured, but the violence continued in the countryside. More recently, northern cities have again come under attack. Human Rights Watch says 700 people have been killed this year alone. Amid the growing violence, Nigeria's National Security Adviser Sambo Dasuki says the government will take a "soft approach" to counter terrorism, in addition to military efforts.

Americas
CANADA (Low)
Last Canadian soldiers return home from Afghanistan: The last Canadian troops to return from Afghanistan have been welcomed home by Prime Minister Stephen Harper. Eighty-four soldiers arrived in Ottawa on Tuesday morning on a military plane escorted by fighter jets. "Welcome home and job well done," Mr Harper said. He said the troops had "brought to a close the longest active military engagement". Canada lost 158 military members during its 12-year mission in Afghanistan. "Thank you to all members of the Canadian Armed Forces, to those who served in Afghanistan and those who made it possible for them to serve," Mr Harper said. Tuesday's ceremony, also attended by Canadian Defense Minister Rob Nicholson, marks the official end of Canadian involvement in the country. The Canadian flag was lowered at Nato headquarters in Afghanistan on March 12.

UNITED STATES of AMERICA (Low)
Two dead in Seattle news helicopter crash: Two people were killed when a news helicopter crashed in central Seattle at the foot of the landmark Space Needle, fire officials have said. The helicopter belonging to broadcaster KOMO went down at about 07:52 local time (15:52 GMT) Tuesday. A man managed to free himself from a car destroyed in the accident, after suffering burns over 50% of his body, a fire department spokesman said. KOMO said the helicopter was trying to take off when it crashed.

Asia and Pacific
CHINA (Low-Moderate)
Two dead in Xinjiang violence: Police have shot dead an armed man who attacked a police officer in the far western region of Xinjiang, Chinese authorities say. The suspect attacked a 29-year-old officer in Urumqi on Monday night, China's public security ministry said. Police at the scene shot the man dead and the injured officer later died from his wounds, the ministry said. The attack is the latest in a series of violent incidents in Xinjiang, home to the Muslim Uighur minority. Uighurs, who make up about 45% of the region's population, say large-scale migration of Han Chinese has eroded their culture.

TAIWAN (Low)
Protesters occupy parliament over China trade deal: Hundreds of students and activists opposed to a trade deal with China have occupied Taiwan's parliament and defied police efforts to evict them. The protesters, who burst into the chamber late on Tuesday, say the agreement with China would hurt Taiwan's economy and leave it vulnerable to pressure from Beijing. The deal was signed in June 2013 but has not yet been ratified by MPs. It would allow the two to invest more freely in each other's services market. The protesters moved in after ruling party lawmakers said a review of the pact by a joint committee was concluded.

Europe and FSU
GREECE (Low)
New state sector strike: On Wednesday state employees are to stage a new nationwide strike in Greece. They are demanding that the government in Athens abandon plans for fresh mass layoffs within the state sector which are a condition of the international bailout program, Dnevnik.bg has reported. Civil servants union ADEDY has called the strike action, in which doctors and medical personnel from state-owned hospitals are also to take part. Rallies have been planned in Athens and Thessaloniki. On Thursday, a musical event will be held in Athens in support of the protests. The concert is under the slogan "We Defend Social Welfare – No to Layoffs". The new demos begin a day after Greece met international lenders, the so-called "Troika", to discuss a EUR 10B package to be transferred in the next few weeks. The country is currently set for a next bailout trance, as reports by the EUObserver suggest Athens has struck a deal with the EU and the International Monetary Fund over the next part of financial aid to the debt-ridden economy.

TURKEY (Low-Moderate)
Seven killed in armed attack: Seven people were killed and several are reported injured after an armed attack on the Turkish Statistical Institute (TÜÝK) office in the northeastern province of Kars on Wednesday. It has been revealed that the assailant was an employee recently fired by TÜÝK. He committed suicide right after the raid, which was staged soon after the opening of the office, Kars Gov. Eyüp Tepe said in a statement. The governor also identified the assailant as Veysel Tepe, adding that he was working as a sociologist. The man took his former colleagues hostage after an argument with the regional head of TÜÝK, before killing them. He was reportedly dismissed from his job after an internal investigation at the institute. Main opposition Republican People's Party's mayoral candidate Naif Alibeyoðlu also confirmed that the assailant was a former TÜÝK worker.

UKRAINE (Low-Moderate)
Pro-Russians seize Sevastopol Ukraine naval base: Pro-Russian activists have taken control of the headquarters of Ukraine's navy in the Crimean city of Sevastopol. Several Ukrainian servicemen have left, the Russia flag is flying and there are reports that Ukrainian navy chief Serhiy Hayduk has been detained. It comes a day after Crimean leaders signed a treaty with Moscow absorbing the peninsula into Russia. Sunday's referendum on splitting from Ukraine has been widely condemned. Crimean and Russian officials say the vote showed overwhelming public support for joining Russia, with 97% of voters in favor. But the West and the Ukrainian government in Kiev say the referendum – organized in two weeks and boycotted by many of Crimea's Ukrainian and Tatar minorities – was illegal, and the results will not be recognized. On Wednesday, Russia's constitutional court approved the accession treaty as legal.

Ukrainian officer shot dead by masked men at Crimean capital army base: Vladimir Putin signed a decree to add Crimea to the Russian map on Tuesday as a Ukrainian army officer was shot dead in the region. With Ukraine vowing it will fight to protect the Black Sea peninsula, the incident could spark fears the two countries are edging ever closer to war. It happened at a military facility on the outskirts of the Crimean capital Simferopol, but it was unclear who was responsible. Vladislav Seleznyov, speaking to Reuters by telephone from Crimea, said one serviceman at the base had died of his wounds. A second man, a captain, was injured. Seleznyov said it was unclear who had staged the assault, but described the attackers, as 'unknown forces, fully equipped and their faces covered'. Many Ukrainian military facilities in Crimea have been under the control of Russian forces for several weeks after Russian troops poured into the Black Sea peninsula ahead of a referendum at the weekend which handed over control from Ukraine to Russia. Ukraine's Prime Minister Arseny Yatseniuk said that the conflict had entered a military phase and accused Russia of committing a 'war crime' by firing on Ukrainian servicemen.

UNITED KINGDOM (Low)
Al Qaeda urges followers to bomb London's Savoy hotel: Al Qaeda has published a chilling list of its top bombing targets, including London's prestigious hotel, The Savoy. In the twelfth issue of Inspire, the magazine published by the terror group, it calls for bombers to attack crowded areas and provides a country-by-country break down of suggested sites. For the UK, these include football matches, the Cheltenham Festival and The Savoy. One of London's most famous hotels, The Savoy has been a regular haunt for celebrities throughout its 115 year history, making it a high-profile target. The magazine encourages readers to build their own car bomb – which it provides instructions of how to do – and detonate it outside the hotel.

North Africa and Middle East
EGYPT (Moderate)
Army officers killed in gunfight with militants: Two Egyptian army officers and five jihadist militants have been killed in a gunfight that erupted during a raid north of Cairo, officials say. The brigadier and colonel, both bomb disposal experts, took part in the raid on a warehouse in Qalyubia province along with police and special forces. Bombs were detonated during the ensuing battle, which lasted several hours. Officials said the militants were from Ansar Beit al-Maqdis, which has claimed responsibility for a string of attacks. The al-Qaeda-linked group, which is based in the Sinai Peninsula, is believed to have killed more than 200 security forces and government personnel since the military overthrew President Mohammed Morsi in July. Wednesday's raid followed an investigation that showed the warehouse, in a village near the Nile Delta town of al-Qanatir al-Khayriya, was being used as a makeshift bomb factory, officials said, adding that a large quantity of explosives was recovered. The militant cell based there is suspected of involvement in an attack on a military checkpoint in a northern Cairo suburb on Saturday that left six soldiers dead and the killing of a senior interior ministry official in January.

ISRAEL (Moderate-High)
Israel attacks Syrian army sites after Golan bombing: Israel says it has attacked several Syrian military sites in retaliation for a bombing that wounded four of its troops in the occupied Golan Heights. Among the targets were a headquarters, a training facility and artillery batteries, the Israeli military said. The Syrian army had "aided and abetted" the attack on a patrol near the ceasefire line on Tuesday, it added. There has been no comment yet on the air strikes from Syria and it is not clear if there were any casualties, although separate reports indicate one soldier was killed and injured seven. The Israeli air force has conducted several aerial attacks on Syria since the uprising began three years ago. Also on Wednesday Israel warned the regime of Syrian President Bashar al-Assad that it would pay a "high price" for helping militant groups bent on attacking the Jewish state.

LEBANON (Moderate)
Protests flare across Lebanon against siege of border town: Lebanese demonstrators blocked several roads throughout the country on Tuesday evening in protest at what they called a "siege" on the Sunni Muslim town of Arsal on the border with Syria. The road to Arsal was blocked by residents of the Shi'ite Muslim town of al-Labwa who erected sand barriers this weekend, a security source said, cutting it off from other parts of Lebanon. In the Beirut suburb of Qasqas, five protesters were wounded when the army fired tear gas into the crowd, the security source said. In the northern majority Sunni province of Akkar, armed men fired on an army vehicle wounding three soldiers, the source said. The blockade follows days of rocket attacks on Labwa which residents blame on Sunni rebels who have fled Syrian President Bashar al-Assad's forces into Arsal, where tens of thousands of refugees live. The border area has been steadily sucked into Syria's three-year-old conflict as Syrian troops and jets target rebel bases on the frontier and suspected Syrian rebels fire rockets at Shi'ite towns to punish the Shi'ite Lebanese militant group Hezbollah for supporting Assad.

WEST BANK / GAZA STRIP (Moderate-High)
Israel troops kill Palestinian teen: Israeli troops shot dead a Palestinian teenager in the southern West Bank on Wednesday, a Palestinian security source told AFP. "Yussef Sami Shawamreh, 15, was killed by the Israeli army near the separation barrier, close to Al-Ramadin village," the source said, indicating that the body was still with the army. He had no further details, and there was no immediate comment from the military, which said it was looking into the report. Al-Ramadin is located on the south-western edge of the West Bank, very close to Israel's vast separation barrier.