SIA Get tough on Unlicensed operators
Leicester, UK

A UK security company boss has been ordered to pay £30,000 (aprox $39,000) or face jail after operating without a licence.
Irfan Dogan, who ran Cobra Security Services in Leicester, falsely claimed he had Approved Contractor Scheme (ACS) status.
Dogan has been ordered to pay £30,000 of his income back. If he does not pay within three months, he risks being jailed for eight months.
During a sentencing hearing on Friday, February 14, Judge Timothy Spencer QC told Dogan: "You were playing fast and loose with the law."
Dogan's licence to operate expired in 2017, but he continued to operate as the owner and manager of Cobra Security Services, offering door staff for 22 venues. As a manager of a security company, he was required to be licensed.
When contacted by the SIA, Dogan claimed that Cobra Security Services had not been in operation since the start of 2017, which was a lie.
Nathan Salmon, SIA criminal investigations manager, said: "We want to support compliant businesses by ensuring that there are no financial benefits to operating without being properly licensed."
Guglielmi said Juice WRLD was with about a dozen people, including his entourage, security guards and aircraft staff, and was seen "basically convulsing" at a private hangar.
Guglielmi said two of the guards were armed with weapons. The guards had valid concealed-carry permits, but they don't allow them to bring weapons to an airport, so they were arrested and charged with misdemeanor gun violations.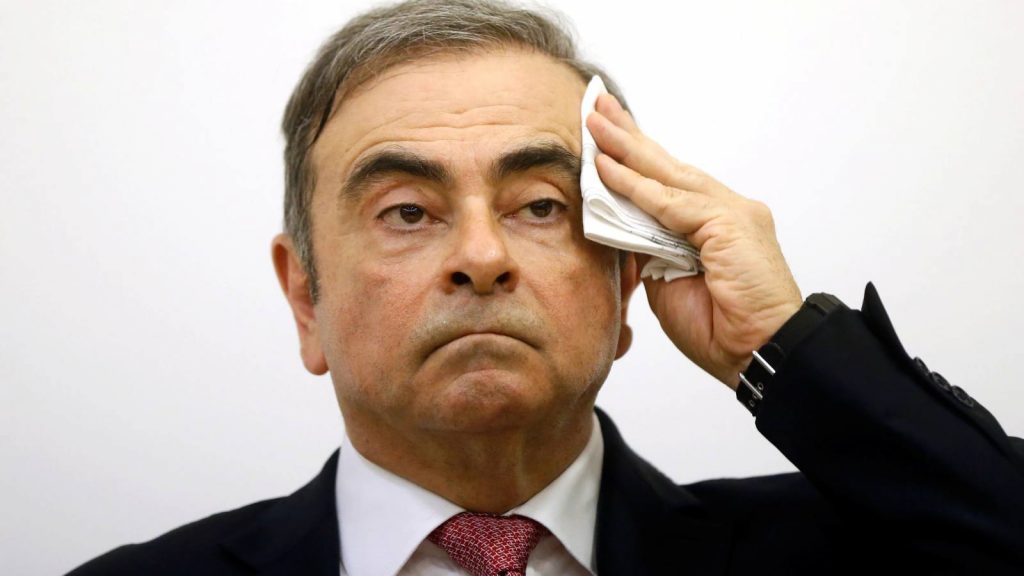 How an elite team of security operatives Smuggled Carlos Ghosn our of Tokyo
Tokyo, Japan
Sometime last fall, a security contractor based in Asia took a call that he found curious. The man on the other end of the line, a longtime acquaintance and, like him, an expert in protecting VIPs and valuable cargoes in challenging environments, was looking to hire for a job in Japan. He offered few specifics. The assignment would involve escorting someone out of the country, he said. It would pay well. And he was looking for operatives with military or police experience and, ideally, fair-skinned East Asian faces—the kind that wouldn't stand out in Tokyo.
The contractor was noncommittal but said he would get in touch if anyone
else came to mind. They hung up, and the contractor didn't really think about the job again—until he and the rest of the world saw the news about Carlos Ghosn.
Just before New Year's, Ghosn, the ousted leader of Nissan Motor Co. and Renault SA, completed a daring escape from Tokyo, where he was facing criminal charges that could have put him in prison for more than a decade. Despite being under intense surveillance while out on bail, with a camera trained on his front door and undercover agents tailing him when he left his house, Ghosn somehow made it to Lebanon.
Most criminal defendants, in Japan or elsewhere, don't have the option to simply exit their proceedings if they believe they can't win. Ghosn—with ample financial resources and passports from Lebanon, France, and Brazil—did. For months, a team of more than a dozen security operatives, led by
U.S. Army Special Forces veteran, Michael Taylor, had been designing
a plan to get him to Lebanon, the country where Ghosn has the most extensive connections. The secrecy was intense: Some of the participants, according to a person familiar with the operation, didn't know the identity of
the person they were going to extract, even after they'd accepted the job.
The elite extraction team spirited the former CEO out of Japan by studying hotel layouts and airport security.
The extraction was executed to military precision and the fascinating story is outlined by Matthew Campbell for Bloomberg here:  Source >
UK Authority sets out code of conduct for private security
London, UK
The Security Industry Authority (SIA) is inviting the industry, licence holders, and anyone with an interest in private security to have their say on the draft code of conduct by taking part in a survey. The consultation will end on 23 February.
"The ethos of the code of conduct is that it will improve standards and public safety by setting out the standards of conduct and behaviour we expect people to uphold if they are entrusted with protecting the public, premises and property," says Ian Todd, Chief Executive, Security Industry Authority (SIA).
SIA is suggesting Six Commitments of behaviour that will apply to all licensed security operatives and to applicants. If the code of conduct is sanctioned by the U.K. Home Office, it would become mandatory and incorporated into SIA's licensing criteria Get Licensed. A commitment to certain standards of behaviour is fundamental to what it means to be fit and proper, and to being part of a profession. The six commitments are:
• Act with honesty and integrity
• Be trustworthy
• Protect the people and property you are entrusted to protect
• Be professional at work
• Act with fairness and impartiality at work
• Be accountable for your decisions and actions
"We will review the comments from the consultation once it concludes on 23 February, analyse the results and publish a report on our findings," says Todd. "The SIA will then use the comments it has received to write a final version of the code of conduct. The introduction of a code of conduct will be subject to final approval by Home Office Ministers."
SIA's current Standards of Behaviour provide guidance on professional behaviour but are not mandatory. The draft code of conduct builds on the Standards of Behaviour.
The SIA's Partnership and Interventions team is the unit that enforces the Private Security Industry Act. It is likely that they will be required to enforce the code of conduct should it become mandatory.
Secret Service open fire on opera singer after she crashes SUV through two security checkpoints at Trump's Mar-a-Lago Resort
Palm Beach, Florida
A Connecticut opera singer has been arrested following a police-involved shooting after she crashed her SUV through two security checkpoints near President Donald Trump's Mar-a-Lago resort. 
Hannah Roemhild, 30, was taken into custody following the ordeal near Trump's resort in Palm Beach, Florida on Friday just hours before the President was due to arrive.
Police say the incident unfolded after they responded to reports of a white woman acting irrationally and dancing on the top of a car in the parking lot of a motel near Mar-a-Lago. 
When an officer arrived at the parking lot, Roemhild – who police say was impaired – got off the top of the car and into her black SUV. 
Authorities say they approached her as she sat inside the SUV but she would not respond when they tapped on the window. 
Officers smashed through the window glass when they saw her rifling through her glove box. 
Roemhild sped off and led officers on a high-speed pursuit, at times driving on the wrong side of the road at speeds nearing 70 mph. 
She crashed through two security checkpoints before authorities caught up to her and opened fire. 
Roemhild was speeding toward a third when sheriff;s deputies and Secret Service agents fired numerous rounds at her car.  
She kept driving and investigators believe she picked up a female relative before authorities located her car using a license plate reader. 
She ran from her car outside a nearby motel and was tackled by a trooper. 
It is not yet clear if she was struck by the gunfire. Photos from the scene show the SUV riddled with bullet holes. 
The checkpoint, a series of concrete barriers and armed officers, is blocks away from the actual resort. 
Security Industry Association Selects ASSA ABLOY as 2020 Member of the Year
Las Vegas, Nevada
The Security Industry Association (SIA) has named ASSA ABLOY as the recipient of the 2020 Member of the Year Award, which honors SIA member companies that have shown noteworthy involvement in SIA committees.
ASSA ABLOY – the global leader in access solutions – is a long-time SIA corporate member. The SIA will present the award at The Advance, the SIA's annual membership meeting, during ISC West.
"SIA is proud to honor ASSA ABLOY as the 2020 SIA Member of the Year and applauds the company for its invaluable engagement, thought leadership efforts and contributions to SIA, our members and the security industry overall," said Scott Schafer, chairman of the SIA Board of Directors.
The Advance will take place during ISC West 2020 on Tuesday, March 17, from 10:30 to 11:30 a.m. in the Sands Convention Center in Las Vegas, Nevada.
After Deadly Firefight, Pirates Kidnap Three
Gulf of Guinea, Nigeria
Pirates off the coast of Nigeria have abducted three crew members from a dredger after a deadly exchange of gunfire with the ship's embarked security team, maritime risk firm Dryad Global reports.
According to Dryad, the attack occurred January 2nd against the Nigerian-flagged hopper dredger Ambika located approximately 3 nautical miles from the Ramos River, near the Forcados oil terminal.
Reports indicate that pirates engaged in a heavy firefight with embarked security personnel before boarding the vessel. As a result, it is reported that four armed military personnel have been killed and two others injured.
Three of the dredger's eight crew members have been reported abducted, Dryad states.
Dryad says the attack marks the first offshore incident near the mouth of the Ramos River since November 2018 when a vessel was fired upon.
In December, the International Chamber of Commerce's International Maritime Bureau (IMB) Piracy Reporting Centre raised concerns over what it said was an unprecedented level of crew kidnappings in the Gulf of Guinea region, and advised ships to be extra vigilant when transiting through the region.
The IMB said recent incidents, in which a combined 39 seafarers were kidnapped, underscore the serious escalation in the kidnapping of seafarers for ransom in the Gulf of Guinea.
From PA to CP to SIA Board member
London, UK
Previous Circuit contributor, Ms Kate Bright, has been appointed to the SIA board as a non-executive director and begins a 3-year term from February 3rd. Among other responsibilities, Kate will be charged with the task of setting the SIA's strategic direction. Joining Ms Bright is retired Cambridgeshire Chief Constable, Alec Wood.
Elizabeth France, Chair of the SIA, said: "I am delighted that the Home Secretary has appointed Alec and Kate. They will bring new perspectives and valuable experience to the Authority. I am looking forward to working with them as we take the SIA forward."
Kate Bright, who has worked in and with private security for 20 years, was a close protection-trained chief of staff to international families in London prior to setting up the security-focused recruitment and concierge firm UMBRA International Group. Kate wrote for the Circuit back in 2013 (issue 20) and described her desire to have a positive impact on the direction of the industry. I think it's fair to say Kate is fulfilling that and the Circuit congratulates you!
You can read Kate's article from issue 20 here > From Personal Assistant to Close Protection Specialist
---
Industry News At A Glance 
March 2020