An Interview with Peter Moore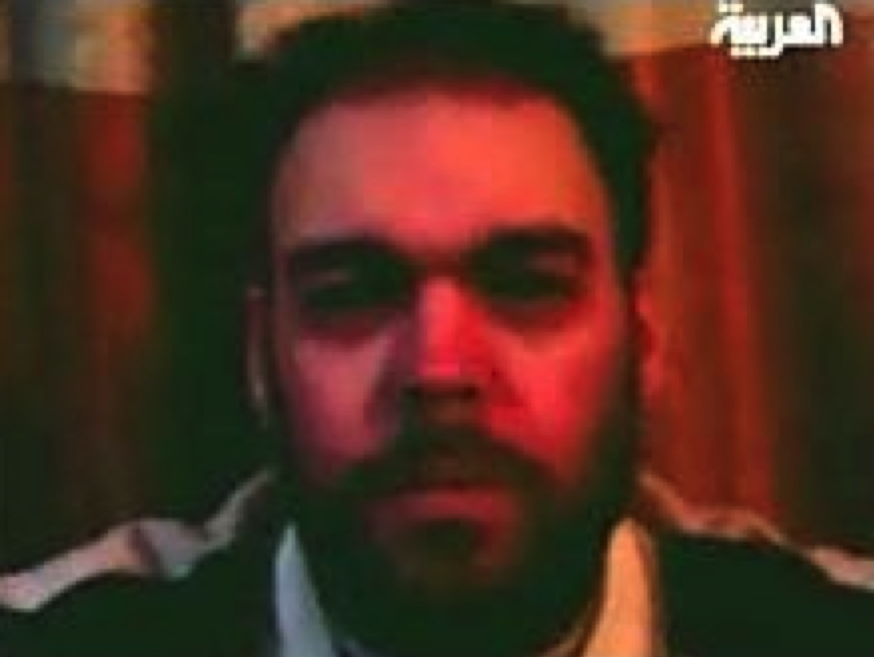 On May 29, 2007, IT consultant Peter Moore and four bodyguards, all British ex-servicemen, were kidnapped in Iraq.
Mr Moore was working for an American IT company, Bearing Point, in Baghdad, setting up a data system at the Ministry of Finance.
His protection team – Alan McMenemy, Jason Swindlehurst, Jason Creswell and Alec MacLachlan – were all working for Canadian security outfit, Garda World.
During his years of imprisonment, Moore endured solitary confinement, mock executions, and the loss of his four colleagues. He was eventually freed in return for, and after, the release of two senior leaders of the Shia paramilitary group Asaib Ahl al-Haq, the brothers Qais and Laith al-Khazali.
Ten years on from his release Mr Moore agreed to give this exclusive interview with the Circuit Magazine so that we can learn from his extraordinary experience. The interview is wide-ranging and covers many aspects of his kidnap and time spent as a hostage.
Can you describe the exact events that led to your hostage situation?
It was on May 29th, 2007, I was in a convoy consisting of two low profile vehicles and we were driving to the Iraqi Ministry of Finance (MoF) in Baghdad. As we left the relative safety of the Green Zone, I noticed a large number of Iraqi Police vehicles on the opposite side of the road to the entrance. Actually, we all noticed it, but no one said anything, and I just thought "well if the close protection team didn't say anything, then there is clearly nothing wrong about it." Following our abduction, the first thing we said to each other was "did you notice all those Iraqi police vehicles as we left the Green Zone?" This was our first red flag.
As we drove along, the lead car, the vehicle I was in, pulled over to the side of the road and waited for the second car to catch up. I asked if anything was wrong, and the security team leader explained that we had just lost radio contact and that it was just a blackout area. As the second car caught up, radio contact was re-established, and we drove on. With hindsight, this was the second red flag.
The journey from the Green Zone to the MoF Data Centre was about 30 minutes, and we arrived around 10am.
My job was to train 2 programmers and about an hour into the training session, someone came into the room and asked for the Systems Analyst to leave with them. This was odd as normally these sessions are fairly formal and people do not leave without asking for permission. As a side note, the Systems Analyst was the only male in the programming team that I was training (possibly another red flag here). The Systems Analyst said that he would be some time and that I could continue without him (which was also odd).
---
I heard someone shout "GET DOWN!". Everyone in my room stood up so, not wanting to be the odd one out, I also stood up.
---
At around 11am, I heard someone shout "GET DOWN!". Everyone in my room stood up so, not wanting to be the odd one out, I also stood up. Unfortunately for me, when I stood up, I was stood right next to the door. Suddenly the door opened, and there stood a police officer from the Ministry of Interior. I looked at him, he looked at back me and then pointed a pistol in my face and said: "come on." I think my first reaction was to smile at him. I put my hands up, and he led me to the entrance of the MoF data centre.
What was the initial reaction when the perpetrators tried to take your group hostage? Was there any force or aggression by either side?
I stepped out of the room expecting to see my security team, but they were nowhere to be seen. Instead, there were a large number of Iraqi police officers all over the place. As we approached the entrance to the MoF data centre, I could see the team leader for my security team surrounded by about five Iraqi police officers trying to disarm him.
My initial reaction was that these are Iraqi police officers, so we must be under arrest. I assumed that it was probably an ID infringement or something like that. I remember saying to the security team leader "what should I do?". In my mind, I was expecting some sort of Jean Claude Van Dame type move to rescue me, so I was surprised by the response of "just do whatever they tell you to do!". I guess real-life is not like it is in the movies after all.
With that, they led us out of the MoF building and towards one of about twenty Iraqi Police vehicles. I estimate there were about one hundred Iraqi Police officers involved. I got put into the back seat of a police vehicle, and the security team leader was unceremoniously thrown into the back with two other Iraqi police officers. At this point, I still believed that we were under arrest.
*Note that they were real Iraqi Police, however, they were also Shia Militia. I use an analogy of a teacher also being a Scout leader – the same person, acting in two different roles.
Did you or anyone in your group try to communicate or negotiate for your release with your takers?
While in the back of the vehicle we talked about David Beckham and football. As we drove along, the Iraqi next to me asked for my ID card, which I gave him and he passed it to the person in the front passenger seat.
As we drove along, the vehicles had the sirens going, and they would fire machines guns into the air as we approached checkpoints, allowing them straight through. As we drove along, I was asked to remove my shoes, which I did and they were thrown out of the window. I think it was at this point that I realised this was an abduction. I had been working in South America for some years before Iraq, so I had been exposed to corrupt police practices, but I had never known the police to throw away items that may have value.
I had about US$300 in my pocket, which I had to pay some expenses to the Iraqi programming team. In South America US$300 will get you out of most situations, so I specifically took the money out of my pocket, handed it to the Iraqi police officer next to me and said very clearly "Dollar." With that, he looked at it and threw it out of the window. I knew now that our situation was not good. At this point, we are no more than fifteen minutes into the abduction.
---
The three other members of the security team were thrown into the back of the van with us, and they were not in such good condition.
---
Eventually, the police vehicle stopped and I was ushered out and pushed into the back of a van. I was wearing my underpants, socks and my glasses. My hands were not bound in any way. The security team leader was thrown in next. He was handcuffed with his hands to the front and was still wearing his trousers. It turned out that he was not wearing any underwear (I later found out that he had been in the parachute regiment and apparently the paras do things like this), so the Iraqis left his trousers on.
The three other members of the security team were thrown into the back of the van with us, and they were not in such good condition. Two of them were handcuffed behind their back, one of them had blood pouring out of his head above his eyebrow and the other, I thought, had a broken shoulder. The third member was handcuffed to the front using a plastic cable tie (I remember thinking that must be easy to break out, I now know that these are not easy to snap at all).
Two Iraqis jumped into the back of the van with us and we drove off. One of the Iraqis looked familiar to me, I think he was a brother of one of the Iraqi IT people I worked with in the Green Zone. He was wearing an American military uniform, with a badge on it that I think meant he was an interpreter. I asked him if he spoke English, to which he replied "No." The other Iraqi was in a police uniform and he showed us his police ID, placing his finger conveniently over his name. Sure enough, it clearly said on the ID card "Ministry of Interior Police."
Were you aware of British government interventions on your behalf? How and when were you made aware of it?
I was, but later on in 2008. I was asked to do various videos, initially about one every couple of months and some of these did end up at the British embassy. Fortunately, they did not release them to the press, as I had been asked to say some very specific lines, which were clearly very bad English.
Did you have any communication or contact with anyone in your family?
Only in my final year in 2009, and after Laith Al Khazalli had been released from American military prison did I receive a letter from my family. I forget the exact contact of the letter, but all it said to me was that we can't get you out, so we are trying to make your life as a hostage better.
In reality, it actually made me feel very upset as it made me lose focus on my immediate surroundings. I told Laith that I did not want to see any more of these letters. When I met him again in September of 2009 he said that he had received more, but I said that I did not want to see them.
Given the extended period of your captivity, can you describe the range of emotions you experienced from the initial capture to the many movements, and in the final days leading up to your release?
For the first few months, we all believed that we would be released alive in some way. Every time the window rattled, or the door creaked in the night we thought that a special forces unit was coming to rescue us. However, after about 6 months, I realised that the chances of a rescue were very unlikely. I just thought that they would kill us at some point, as it was clear that they would not get the prisoner exchange that they wanted. After I was separated from the British security team, at the end of 2007, I just lived one day at a time. Initially, I worked on the basis that every day I stayed alive, was one day closer to release. However, over time, I did not feel that the gap between the day I was in and the release day was getting any shorter.
In my final year, 2009, I was so concerned that I would not make it out alive, that I made a conscious decision to kill myself. I released that by killing myself, I would be able to control how and when I died. In 2009, I had managed to agree a lot more freedom with my Iraqi captors and I was no longer chained, handcuffed or blindfolded. I was able to walk around the room, watch Arabic television and had an en-suite bathroom. The chain that I had been held in for over two years had been put on a shelf inside a cupboard. There was also a hook in the ceiling of the room where I was being held. The hook had been holding a chandelier light and I knew it was strong as every few days one of the Iraqis would put a bar through the hook and do chin-ups as exercise.
---
I released that by killing myself, I would be able to control how and when I died.
---
I thought it would be rather fitting to hang myself using the chain on this hook. I thought about this a lot and reconciled with myself as to why I really wanted to do this as, at this time, my conditions were actually pretty good. I realised that the only reason that I actually wanted to hang myself was to annoy the Iraqis who were holding me. I knew that if they walked into the room and saw me hanging there, then they would be in big trouble for letting it happen. All I wanted from hanging myself was to see the look on those Iraqi's faces as they walked in and saw me hanging there.
The problem with this plan is that if you are dead then, presumably, you can't actually see anything. It was at this point that I realised that I would not be able to achieve what I wanted to achieve by hanging myself. This was the point that I made a very conscious decision that I was going to survive this and get out alive. If nothing else, by getting out alive, I might actually piss off the Iraqi's even more!!
Can you describe the treatment you received from your captors?
I generally describe the treatment during the first year of capture (2007) as being harsh, unnecessarily harsh. We were always chained in some way, spent most of the time blindfolded and handcuffed for most of the time. It is fair to say that different captors treated us differently, but the general technique was the same.
2008, for me, was better as I got separated from the other hostages and I was in a house on my own with the Iraqis. This allowed me to interact more with the Iraqis and try to improve my situation. I always knew that they were never going to let me go, but I thought that if I just gradually increase my rights, bit by bit, then there could be a better chance of escape or rescue. The reality was that by the time I was completely out of all restraints in 2009, I was too weak to even walk around the room without injuring myself, so escape was never an option.
2009, was much better. Buy this time I have moved to Baghdad (the northern faction of the militia) as opposed to being in Basra (the southern faction). The northern faction Iraqis were much easier going and not as extreme as the southern faction. Note that the faction names are what the Shia Militia used when talking to me. I had learned some Iraqi Arabic slang that was only used in the North of Iraq, so it was easy to establish who was from where. Ultimately, 2009 was a good year as I got released.
How informed were you of negotiations? Did you have any input or say to influence your release?
The militia would tell me that they were negotiating, but it meant nothing to me, I just stopped believing in what they were saying. Every couple of months they would say that I was going to be released and the date would pass by. Even on the day of release, when they told me I was really going, it was so early in the morning (around 5am), that I just told them to go away. I turned over, put the blanket over my head and went back to sleep. I only half believed them when they got one of their people who spoke good English to talk to me. I thought that this militia had probably had a fight with Al Qaeda and that I was going to be handed over to them in exchange for some of their Shia militia.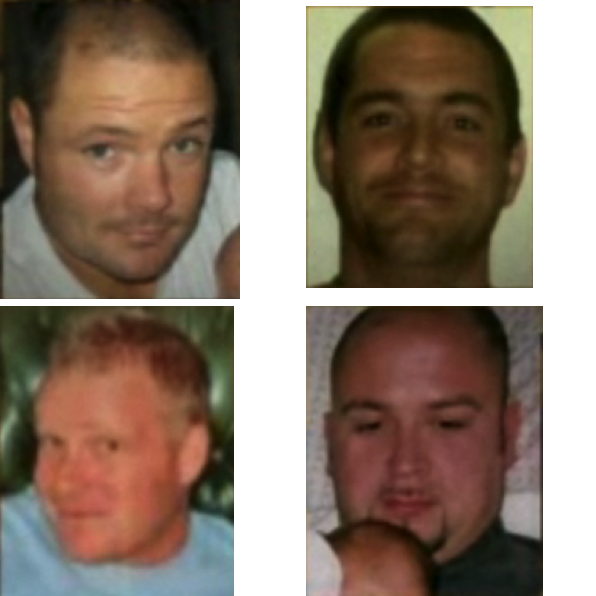 Were you aware of the circumstances surrounding the other hostage deaths?
I can only go on what the Laith told me after he was released from American military prison. He told me that all the other hostages had been killed as a result of trying to escape or because they thought the Americans were about to raid the house they were being held in. Laith explained that they had made a mistake about the Americans and that they actual raided a house next door.
From some other conversations with the Iraqis, I surmised that two of my British protectors and an American were in the house where the escape attempt was made and that the other two Brits and another American were in the house that the militia had believed was about to be raided.
Interestingly, I met with the Iraqi government negotiator in London a couple of years ago, and he was told me that two of the British security guys had been handcuffed and blindfolded in a house when the Americans were close. Their Iraqi captors told them not to move before they left the house by the back door. Apparently, they stayed like that for about four hours, unknown to them that If they had got up and opened the front door, then they would have seen the Americans right there.
What seemed to be the number one mistake that a hostage in your situation could make to threaten his safety and welfare?
The main mistake we made was not to cancel the journey when we had a chance. It made me realise that security can only be measured by its failure and not by its success. What I mean by that, is that if we had cancelled the trip early on due to heavy police presence outside the Green Zone, we would never have known that we had adverted our kidnapping. In fact, I suspect that if I had said to turn back due to heavy police presence, my manager would have given me earache about wasting money on a journey that didn't happen, and I think the security team would have been given a dressing down for listening to the principal 'who knows nothing about security.'
As a hostage, I think that the biggest mistake you can make is to underestimate the strength and training of your captors. I was always told that these militias were very badly trained and could be fought easily. However, they were in large numbers, which meant that while I may have been able to fight off one or two, I could never have fought off five or six of them. Additionally, when I was told that they were badly trained, I am thinking that they are trained to the level of a Cub Scout. The reality is they are still trained to a military combatant level, maybe not as good as western military, but still far better trained than I have ever been.
How did you hear of negotiations centering around the release of deceased hostages? How did you feel with each ensuing hostage death you became aware of?
I first became aware of the deaths of the others while watching BBC Arabic in early 2009. I wasn't exactly sure what was being said, but I got the concept. It appeared that two bodies had been handed over, but no one knew the identity of the bodies. I was unsure myself. Obviously, I knew it wasn't me, but the news speculated that it could be me. I also knew by now that there were the 4 British CP taken with me and there were 2 Americans, so I wasn't certain which 2 bodies had been handed over.
About a week after the news article a man arrived who I recognised from the BBC news article. His name was Laith Al Khazali. He was the brother of the Shia Militia leader Qais Al Khazali. I got on reasonably well with Laith, and he explained to me that I was the only survivor and that all the others had been killed. I quizzed him a little bit about their deaths, and he gave some general overview of how they had been killed.
I do regret now not digging a bit deeper and trying to establish how each one had been killed, but I remember thinking at the time that "they are dead and that status cannot be changed, I am alive and my status can be changed." I decided to take the path of least resistance as this would make things easier for me and my current situation; therefore I did not want to antagonise Laith and did not question him any further.
What physical and mental struggles did you have during your 2-year captivity?
Two main issues kept arising while being a hostage. The first was the fear that I was probably going to be killed at any point – the militia had always said that they were not going to kill us unless we tried to escape or if a rescue attempt was made. They did go to great lengths to explain that they were not Al-Qaeda (which I guess in the hostage-taking league table is a good thing).
For the first few months, I felt that they were not going to kill us, but after about 6 months, it was clear that nothing was happening. I felt that being held hostage in Iraq for 6 months was a long time and, dead or alive, it would be over within this timeframe. After about 6 and a half months, an Iraqi police sergeant from the Ministry of Transport came into the room. I knew this police sergeant and I got on relatively well with him. It was daylight and he told me to stand up, he handcuffed me behind my back and took me off the chains. I was then blindfolded and led out of the room. This was the sought of thing that they did when moving us, but all the moves up until this point had been at night. This was different as it was during the day.
I was led outside and told to kneel down. I thought this is a bit strange, and was not sure what was going on. Then I felt a piece of metal pressed into the right side of my head, it hurt as it was pushed fairly hard. I still wasn't sure what was going on. Then I heard a click, and then there was a bang. Everything went dark, the bit of sunlight that I could see under my blindfold went into black and white. I heard a metallic sound chink across the ground. I knelt there for what was probably no more than ten seconds, but it felt like minutes. I remember thinking "I'm dead. They have just shot me. Well, it doesn't hurt. It hasn't ended how I wanted it to end, but it's okay now, it's over". Then the black and white under my blindfold started to turn a bright yellow, like bright sunlight. I am not overly religious, but I thought that this was heaven.
Then reality started to hit me. "Hold on, I am still handcuffed, I can hear people laughing. No, I am not dead, get a grip. Get with it!!", I thought. With that, the Iraqi police sergeant picked me up and walked me back into the room where the British security team leader was being held. He asked me about what had just happened. I told him that I thought I had just been shot in the head.
A few minutes after that I thought about what had just happened. I was really annoyed with myself, as I said that if I was going to be executed, I would be strong and show no fear. However, when they knelt me down, put the gun to my head and then there was a click, there was a split second where I realised what was about to happen. My mind went completely blank and I completely forgot about remembering the image of walking the dog I had as a child. I broke out in a massive sweat and started trembling. I have never experienced fear like it ever in my life.
The second issues was one of complete boredom. I would probably say that about 90% of the time was just spent on my own thinking things through. I tried to overcome this by undertaking various mental exercises. This included talking to my pillow, negotiating a motorcycle sale, practicing job interviews with my people, working out mathematical shapes in the curtains, and designing a new portable computer. One other thing that I did was to collect fluff and roll it into a ball. After about 6 months I had managed to make a ball about the size of a football. However, some new Iraqi guards turned up and thought that I had hidden something in it and so ripped it apart looking for things. This made me feel upset, and I realised that I had become emotionally attached to the objects around me. I felt this was a bad thing to allow happen, as I was already in a sad situation, and I did not want this situation to be made any worse. Following this, I made sure that I did not keep items for more than a month, so every month I would get the militia to buy me new clothes like t-shirts and underwear. I would also deliberately try to leave everything behind whenever we made a house move (which would be about every 2 months). This was deliberate on my part as not to get any further attachment to the objects around me.
What advice would you give to other hostage victims to help them overcome the struggle?
It is vital to try a build a repour with your captors. It is not going to be easy, but it can make life easier. I started out by asking for different types of food and seeing if I could get a cup of tea. From there I was able to negotiate getting books, TV and even a PlayStation. Once I established their trust I was able to get out of the chains, blindfold, and handcuffs.
What I say to people is that this is something that you can survive. Although this is not a situation I would have chosen to be in, and I certainly did not like being in that situation, ultimately these are not factors which stop you from trying to live within the situation.
---
You should plan for an escape and for rescue, if nothing else, it gives you something to focus on.
---
As an analogy it is like eating food that you dislike. You would not choose to eat it, you may not like and you don't want to eat it, but ultimately these reasons do not mean that you physically can't eat it.
In terms of escape and rescue, I would say that both of these are highly unlikely and very dangerous, but you should plan for an escape and for rescue. If nothing else, it gives you something to focus on, and you will be prepared for it if the opportunity arises.
Is there something you wish you or anyone else had done differently in this situation?
With hindsight, we should have turned back when we noticed something was not right. Remember the Iraqi police outside the Green Zone at the start of the story?? Additionally, when the Iraqi police first arrived at the MoF data centre, one of the British guards radioed everyone to say they had arrived, none of us got that radio message. I think that the radio blackout we experienced, was not a radio blackout but a radio with a faulty battery, so it worked when we were in close range.
What would you do if you met the militia now?
I have actually been in indirect with Qais Al Khazli since my release, and I would be interested in meeting up with him at some point. He is now a democratically elected member of the Iraqi government.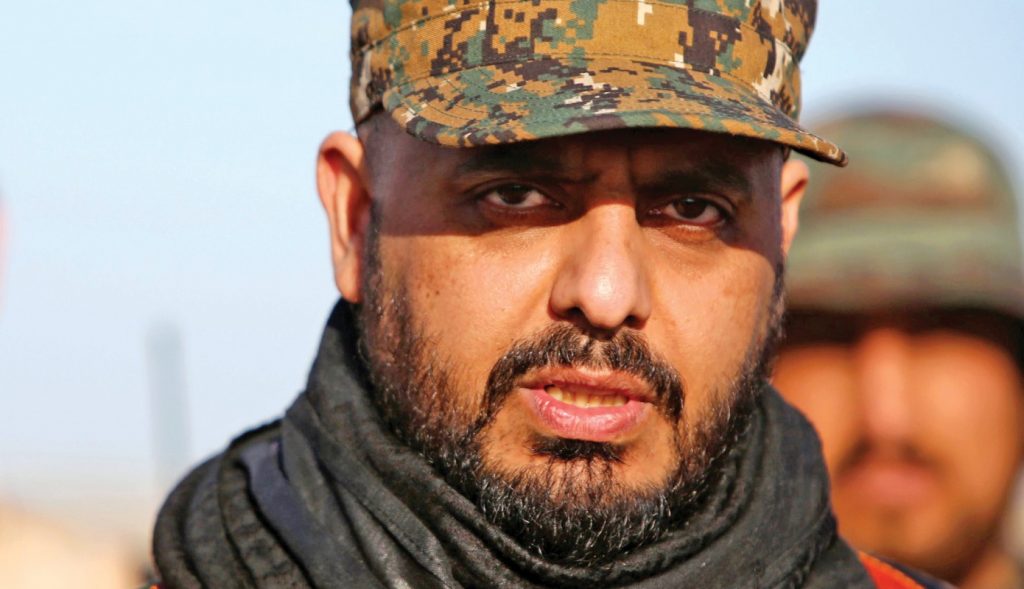 What expected and unexpected psychological or physical after effects do you feel present day? Have any surprised you?
I do feel psychologically stronger, as though I can take on anything. However, I do get flashbacks, which, when I was first released, were as many as maybe 10 or 20 times a minute. Now they have reduced to just a few a week. Generally, I get them when I am sat doing nothing. I find doing talks and presentations about my hostage situation actually to be quite therapeutic.
I think the oddest thing that I find myself doing is talking to myself when walking down the street. However, when I was first released, I was walking around London, and a lot of people were also talking to themselves. During the time I was held hostage Bluetooth technologies had been released and people were talking, wirelessly, on their telephones.
What aftercare medical and otherwise have you received to deal with the effects of this situation? Has it met your expectations, why or why not?
When I was released, I was looked after by a British Naval Psychologist. I went into 20 days of security debrief, which is the longest that they have ever done, this just felt like I was still a hostage as, from my perspective, I had just been moved to a new location with a new set of police officers.
My main aim was to go back to Guyana as I had been released back to the UK. Not only had I not lived in the UK for many years, but it was also the coldest winter in 20 years. I just wanted to go back to South America. Mainly because I knew that in Guyana I had a bank account, friends and I would be able to get a job easily.
Is there anything else that we have not asked that you would like to share?
With hindsight, I think there are always two niggly thoughts:
Would it have been better to have not had security while working in Iraq? I sometimes feel that by having a four-man, armed, foreign PSD with me it made me a greater target itself.
There is definitely value in having hostile environment training & hostage survival training, but this must also include the security personnel and not just the client/principal.
In what will be 10 years since your release, what does 2019 hold for you and how have you moved on with life since then?
Since my release, I now attend various security/K&R conferences, and I find it interesting talking to people involved in this sector.
Primarily, I still work in computing, and I have tried to combine my hostage experience with my programming abilities. I created a Community Interest Company based on creating IT systems for charities/non-profits/NGOs etc (see www.citscic.co.uk for more information). I have developed a database system for employers to record information for staff working overseas in hostile environments, and I am currently trying to develop a Virtual Reality system for hostage survival training (if anyone out there is interested helping fund this, then please contact me).
My main aim in life now though is to travel a lot more and work a lot less. After I was released, I spent some months touring the Caribbean. I actually went back to Guyana for a number of years and only returned back to the UK in the last couple of years. I also spent two years riding a motorcycle around all the states of the USA and parts of Canada.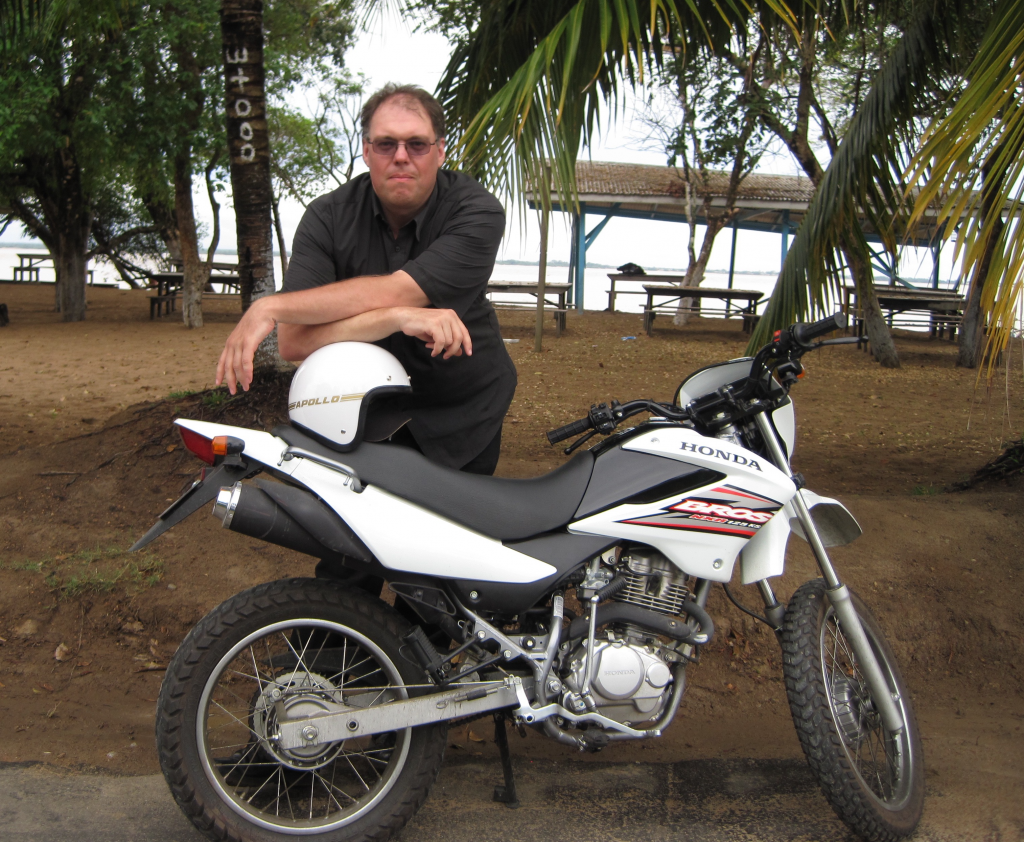 Peter, on behalf of the Circuit and all our readers, thank you for taking the time to share this very personal account with us and for offering an insight into a situation we hope no one reading this will ever have to encounter.
---
Experiences Of Being A Hostage and Living With The Shia
An Interview with Peter Moore