The Age of the Super Crises
~ a nuclear threat
North Korea's recent nuclear tests should not be underestimated. 2013 could well be the most pivotal year for strategic military weapon controls (i.e., concerns around armed nukes) since the closing of the Cold War more than two decades ago. Why do I say this?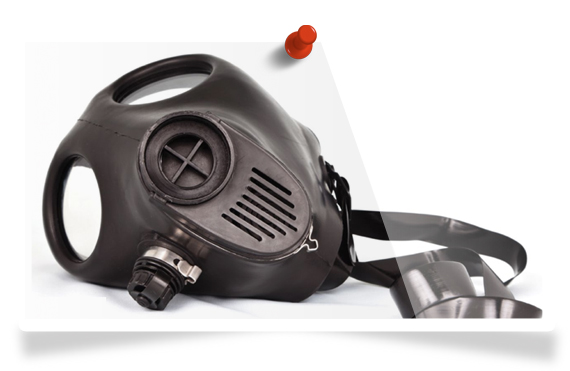 Nuclear weapons have always been used as tools to influence international negotiations and brinksmanship. It is perhaps no coincidence that underground tests, estimated to have achieved a 7-kiloton yield (around half of that dropped on Hiroshima), took place less than two weeks before the inauguration of South Korea's newly elected President.  Security analysts in the South observe that North Korea may be cranking up the tension in order to strengthen the North's position in any subsequent peace negotiation.
In Iran, it is clear that IAEA officials have received disruption after diversion in their attempts to monitor Iranian atomic and nuclear research facilities. And, such is the polarised split of the power anatomy in Iran, full blame can't be laid at the feet of President Ahmadinejad.
However, he is up for re-election in June. He will perceive (perhaps incorrectly) that his government's recalcitrance against inspectors' could be tactically deployed as a popular anti-western 'dog whistle' election strategy for conservatives at home.
Such postures and chess-like manoeuvres have rightly engrossed many analysts since the fall of the Iron Curtain. Moreover, diplomatic successes, such as the US Senate's ratification of the Strategic Arms Reduction Treaty with Russia (2009) – to cut nuclear weapons by a third (although huge bilateral tension remains over Ballistic Missile Defence Systems) – has sadly been eclipsed by hostile rhetoric emanating from Tehran and Pyongyang.
So, what's different right now, if anything?
Many feel that with North Korea the world has reached a 'tipping point' in terms of risk. When I first began analysing missile ranges more than a decade ago, North Korea's Taepo Dong and NoDong (aka, Rodong) rocket missile technology was already a huge concern, with potential ranges between 500 to 1,500km, depending on the analysis one read.
At that stage, this was already of grave direct concern for South Koreans, American troops stationed in the peninsula, the Japanese… and certainly a negative mark on the regional economy scorecard.
Reports from strategic arms analysts now estimate that the Taepo Dong ballistic missile family can potentially reach up to 6,000km, well into Alaska and US Pacific bases. North Korea itself claims to be capable of enriching domestic uranium and has repeatedly tested nuclear explosions. At 7 kilotons yield, this week's explosion could flatten entirely urban areas approximately the size and density of Islington and Camden; that's before we begin to think about fall-out, contamination, economy and recovery.
These game-changers have now galvanised a far stronger than expected reaction from North Korea's neighbour and protector; China. China's participation in a unanimous condemnation of her ally at the recent emergency UN Security Council meeting is most noteworthy. As was, North Korea's ambassador being formally summoned and reprimanded by the Chinese government.
Such action will please President Obama and US security officials, facing huge domestic challenges themselves. They will be acutely aware of evidence heard recently in the US Senate Armed Forces Committee, that a potential $35bn shortfall in the military budget will create an "immediate crisis in military readiness."
For two decades now a dominant, questionable, perception has permeated that nuclear weapons are broadly under control. That their complexity and tactical indiscrimination has prevented terrorists from getting their hands on actionable nukes. Moreover, that Iran and North Korea's embryonic programmes are too infant.
What does this mean for those of us concerned with implementing continuity and risk?
Well, Professor Ian Mitroff's insistence that strategic and security leaders need to get our heads around 'the age of super crises' certainly rings true here, and elsewhere. The political, diplomatic and other potential, strategic responses – before we even consider worst-case future scenarios – may themselves unlock more instability, anxiety, vulnerability and complexity for industry and employers.
Particularly those in highly networked and multi-functional global enterprises, or firms with dependencies (such as supply chains), in either region.
How 'Strategic Security Issues' can impact and influence organisational risk management is a question which requires much due diligence when considering the importance of business resilience. Leaving analysis of such matters on the back-burner, could potentially imperil future operations, or cause security consultants reputational embarrassment. Aren't we meant to know about these things? Alternatively, is it that we are just being hyper-sensitive to a raft of news headlines?
I would be keen to hear your thoughts and insights about this challenge and the re-emergence of strategic military issues within the business risk sphere. Is there anything that we can realistically do to confront and prepare for magnitudinal crisis scenarios? Have the strategic issues which I highlight above, really got to a crunch point? Questions without conclusive answers often won't merit serious discussion in industry. But these complex and dangerous scenarios certainly should, shouldn't they?
by Richard Bingley
Richard Bingley is Senior Lecturer at the Department of Security and Resilience, Buckinghamshire New University, and author of 'Terrorism: Just the Facts'. He is Course Leader for the BA (Hons.) Security Consultancy programme. He can be contacted at: richard.bingley@bucks.ac.uk