Global Incidents: Weekly Round Up – 21 July 2014
Editorial:
I would like to take this opportunity to introduce our readers and subscribers to CARMdaily, the crisis and risk management news bulletin produced by Carmdale, a renowned and respected risk management company. The Circuit magazine is proud to welcome Carmdale to our team of regular contributors as our dedicated Risk Management partner. Carmdale will now become the main supplier of all int appearing in this section of the site. Additionally, they will also be writing exclusively each quarter for the magazine, supplying our readers with all the intel you could possibly need.
Carmdale produce a detailed collated report of global incidents occurring daily and of interest to the security community. You can subscribe to the CARMdaily and receive daily reports, direct to your inbox by clicking here >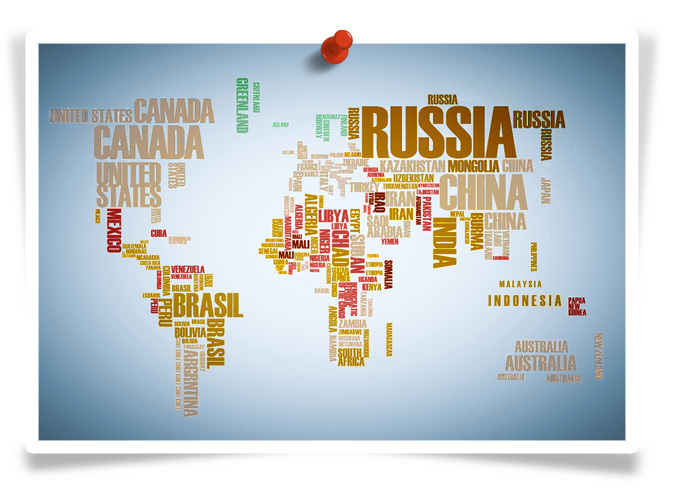 World War 3: Malaysia Airlines Plane Shot Down In Ukraine Sparks Fears Of Global Conflict
Fears of World War 3 have been sparked after a Malaysia Airlines plane was shot down Thursday in Ukranian airspace.
The plane went down Thursday over the village of Torez, about 25 miles from the cit of Donetsk. All 280 passengers and 15 crew members aboard the plane have been killed, officials say.
The official cause of the crash is still under investigation, but Ukraine's interior minister wrote on Facebook that it was shot down a Buk anti-aircraft missile system launched by Ukrainian rebels. The crash took place within territory held by pro-Russia separatist rebels.
Boko Haram Kills 36 in Borno Attacks
About 27 persons were feared killed in Sabon Gari village in Damboa Local Government Area of Borno State, following the invasion of the village by members of the Boko Haram sect.
Sources said the latest attack, which took place at about 6p.m. on Tuesday, left about 20 innocent civilians dead, while seven others were killed while trying to bury their dead yesterday.
This happened as the terrorist group murdered another nine civilians in Askira-Uba Local Government Area of the state, when the terrorist group launched an attack on Huyim village yesterday.
Gaza crisis: Israeli Government spokesperson insists it does not target civilians – the day after four boys are killed by shelling
A spokesperson for the Israeli government has said its military "does not target civilians" in airstrikes the day after four children were killed whilst playing on a Gaza beach.
The four boys, who have been named as Ismael Mohammed Bakr, nine, Zakaria Ahed Bakr and Ahed Atif Bakr, both 10, and Mohammed Ramiz Bakr, were killed on the beach beside a coastal road west of Gaza City on Wednesday.
Warning Of Looming Disaster In Sudan And South Sudan
Deeply concerned by the escalating and increasingly interlinked crises in Sudan and South Sudan, the top United Nations relief official has warned that the humanitarian situation is deteriorating for hundreds of thousands of people in both countries.
"I told [Security] Council Members that this suffering is taking place in an increasingly complex environment. Reputable sources cite estimates of 170,000 people displaced within [Sudan People's Liberation Movement] SPLM-North areas in the first half of this year," Under-Secretary-General for Humanitarian Affairs Valerie Amos said.
96% of Organizations Experienced a Serious Security Incident in the Past Year
Most enterprises lack confidence in their security measures.
Security events have gone from pervasive to near-ubiquitous: The ForeScout Technologies 2014 Cyber Defence Maturity Report shows that 96% of organizations experienced a significant IT security incident in the past year.
On aggregate, one in six had five or more significant security incidents in the past 12 months, and 39% had two or more incidents. Significant compliance policy violations that consumed a large amount of time to recover from occurred an average of 2.6 times in the last 12 months on aggregate across three regions studied, but more in the US as compared to UK and DACH countries.
As UN pulls staff from chaotic Libya, a nascent appeal for foreign peacekeepers
Heavy fighting between rival militias in Libya has prompted the United Nations to withdraw its staff from the country, and the government to consider calling for foreign peacekeepers to quell the deadly clashes.
Fighting is ongoing in Tripoli, where rival militias have been battling for control of the international airport since Sunday, and in the eastern city of Benghazi, where a renegade army general is trying to crush Islamist militias.
New terrorist threats
Islamist fighters have captured large swaths of land stretching across Syria and Iraq, and now control some of the Syrian and Iraqi oil fields.
If they manage to maintain control of those oil fields and to exploit them commercially, they will become not only extremely wealthy, but lucrative and increasingly dangerous. The final mixture would produce a blend of high octane terrorism, the sort of which would make previous terror groups tame by comparison.
Scores arrested in Mogadishu security operation
More than 300 people were arrested during a security operation in the Somali capital Mogadishu.
The joint operation by Somali police and National Intelligence was conducted in Hamarweyne district in the earlier hours of today.
The security forces detained 11 suspects after the investigation and released the others.
Beware Keyloggers at Hotel Business Centers
The U.S. Secret Service is advising the hospitality industry to inspect computers made available to guests in hotel business centers, warning that crooks have been compromising hotel business center PCs with keystroke-logging malware in a bid to steal personal and financial data from guests.
Brought to you by Carmdale, Risk and Crisis Management
Subscribe to the CARMdaily >