John McAfee's Bodyguard Pleads Not Guilty in the $13M Crypto Fraud Case
New York, NY
The legal tussle between the U.S. authorities and John McAfee continues as his associate Jimmy Watson has entered a plea. The former antivirus tycoon's bodyguard has pleaded not guilty to the alleged cryptocurrency fraud case.
McAfee and Watson Jr. Are Accused of Having Built a 'Pump and Dump' Scheme
According to court documents, Jimmy Gale Watson Jr. entered his plea before the Magistrate Judge Kevin Fox at the Southern District of New York.
Watson Jr., a former navy seal, was arrested in Texas early this month, as the authorities indicted him with multiple charges that include money laundering and securities fraud. Law enforcement stated both McAfee and Watson allegedly "raked in more than $13 million" from crypto investors.
The personal bodyguard of McAfee ostensibly served as an "executive adviser" of the "McAfee Team," which was the website built to offer tips targeted to crypto traders, allegedly endorsed by the controversial tech entrepreneur.
Currently, McAfee is jailed in Spain, as the Spanish authorities arrested him for separate tax evasion charges.
As the former antivirus tycoon is pending to face legal troubles in North America, the U.S. government is working on extraditing him, as he allegedly failed to file tax returns.
---

SIA qualification changes
London, UK
from April 1 among other changes to training qualifications, you must have a first aid qualification before you can take the training required for a door supervisor or security guard licence. From October you must take top-up training before you can apply for a door supervisor and security guard licence, even if you are renewing your badge and already passed the basic training. From April 1, you can take the top-up training.
The sectors covered by the SIA except close protection, and vehicle immobilisation (in Northern Ireland only), are having more training hours added to the training courses that you have to take so as to apply for an SIA licence. The training typically covers first aid and counter terrorism. For the changes in brief visit the SIA website.
---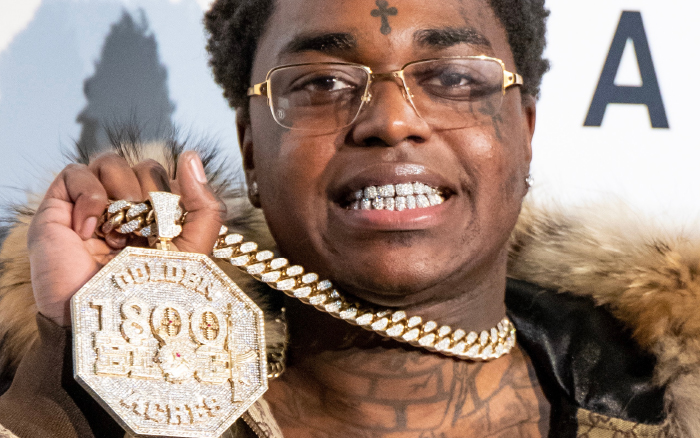 Kodak Black Ambushed, Bodyguard Shot
Tallahassee, FL 
Kodak Black and his entourage were ambushed outside a fast food joint in Florida, and the shooting left one of his security guards in serious condition … according to police.
Gunfire erupted around 3 AM Monday morning in the parking lot of a McDonald's in Tallahassee. Law enforcement tells us the shooter opened fire from a car that was tailing Kodak and co.
Law enforcement sources say the rapper's entourage was being followed by several cars attempting to cut them off as they left a nightclub, and Kodak's camp pulled into the McDonald's and blocked the entrance with a car while KB went inside to pick up an order.
We're told one of the cars tailing Kodak went to the McDonald's, left and then came back … and that's when people inside the vehicle started shooting.
Kodak's security guard was shot in the leg and rushed to a local hospital with serious injuries, police say, while Kodak was whisked away in an armored car and was unharmed.
Kodak was in town headlining a Sunday music festival, Cultur3 Fest, and the security guard is reportedly undergoing surgery after one of the shots apparently hit an artery.
---

Trump never paid back bodyguard for McDonald's splurge
Aberdeen, UK
DONALD TRUMP'S former bodyguard has claimed the former president still owes him more than $130 (£95) for McDonalds cheeseburgers.
Kevin McKay, 50, who worked as a security guard for Mr Trump for five years until 2012. Mr McKay explained that he bought the food for Mr Trump back in 2008 when he visited a site that would later become the Trump International golf course in Scotland.
"He still owes me money for McDonald's," said Mr McKay, "He told me he would pay me back, but he never did.
"I thought he was an okay guy when I first started working for him but I guess that as we have all come to see, he is not a man of his word."
Mr McKay said the event happened when Mr Trump and a cohort of vehicles were driving to Aberdeen airport and the former president demanded some McDonald's for the flight back to New York.
Mr Trump asked Kevin to pay for the food as he didn't have any UK currency, so asked him if he could "front him the cash."
Mr Trump has a notorious love for the fast food chain as according to 'Fire and Fury' by Michael Wolff, which documented Mr Trump's behaviour in the White House, he ate McDonald's to avoid being poisoned.
---
Door staff shortage creates post-lockdown headache for nightclubs
Plymouth, UK
The future of the UK's nightclubs is being put under further stress because of a looming shortage of door staff, industry experts say.
With the relaxation of Government restrictions the UK Door Security Association (UKDSA) said it is now worried about how many licensed security staff will be available to work once businesses reopen.
As a result of the Covid pandemic and the extended period of restrictions on licensed premises/events, the trade body fears six in every 10 late night/pub/bars/club door supervisor positions are at risk of not being filled.
Although there have been more than 14,000 licence applications and renewals submitted each month to the Security Industry Authority (SIA), new door supervisor SIA licence applications in the past 12 months are significantly down on previous years.
And the UKDSA found many door supervisor licence renewals have actually been used for other security jobs, for example security guards using a door supervisor licence.
This is because many security professionals have had to seek other sources of employment during the pandemic and no longer want to work short hours, with increased risk to health, at low rates of pay on the doors at nightspots.
This leaves door security companies needing to fill significant staff shortages ahead of the reopening of night time events as planned under the Government's roadmap, the UKDSA said.
And the industry body believes the situation is set to become worse with regulation changes that would see the costs to become a licensed door supervisor increase due to extended training requirements.
---

Bodyguard set up new venture to help with mental health
Swindon, UK
AN ex-Royal Marine set up a new organisation in a bid to promote mental wellbeing through motorcycling.
Duncan Wilkinson, 57, was a bodyguard for big-name celebrities including Robbie Williams, Queen, Christina Aguilera, Jennifer Lopez and many more.
But due to the impact of the ongoing pandemic on his career, the father of twin girls decided to use his free time to set up his own shop – Moto Cave – with his friend Paul Dobb.
Duncan wanted to create a space within his shop for former and serving military, emergency services and NHS workers who share a common passion for biking.
He decided to set up a non-profit organisation called Ride and Recover which promotes mental wellbeing through advanced rider training, basic maintenance and wellbeing therapy sessions.
Duncan said: "Covid pushed me to a change of life. My love of motorcycles and how they got me through some very dark times gave me the idea of combining the two skills of services and care.
"It's been a good escape for me over the years.
"The pressures of life for the military, emergency services, and NHS can often be overlooked and treated as part of their job. This manifests in many aspects of mental and physical health, personal relationships and quality of life."
He added: "People think of motorbikes as just a form of transport but it's much more than that. The journey is more important than the destination."
---

FEC greenlights campaign spending for bodyguards
Washington, DC
Members of Congress will now be allowed to hire bodyguards with campaign funds, according to a new ruling from the Federal Election Commission. 
After nearly three hours deliberating and updating drafts of the ruling, the commission said members of the House and Senate may spend campaign dollars to hire security personnel when they are not being protected by Capitol law enforcement on the Hill.
The ruling comes as lawmakers at every level of government are looking to protect themselves amid a flood of threats against them, their families and members of their staff.
The commission will also begin a process designed to give more guidance to lawmakers on using campaign money for personal security needs beyond the hiring of bodyguards. 
Some commissioners suggested they had concerns about the message sent by Thursday's ruling.
The ruling comes at a time when threats against members of Congress have spiked and lawmakers are seeking new ways to protect themselves from threats of violence. The threats against members tracked by Capitol law enforcement have grown five-fold since 2016, from 902 reported in 2016 to 4,894 reported in 2020. The number of threats this year is on track to grow again.
State legislators have also looked to use campaign money for personal security items like bulletproof vests and pepper spray to protect themselves, their staff members and their families.