Life Saving Armor for Bodyguards
The high profile personnel of the world can only navigate public areas under the protection of a dedicated bodyguard/team. The job description of a bodyguard differs greatly from that of a security guard, which is primarily responsible for the protection of property rather than an individual. In terms of protecting the modern bodyguard, it's changed drastically within the past few decades.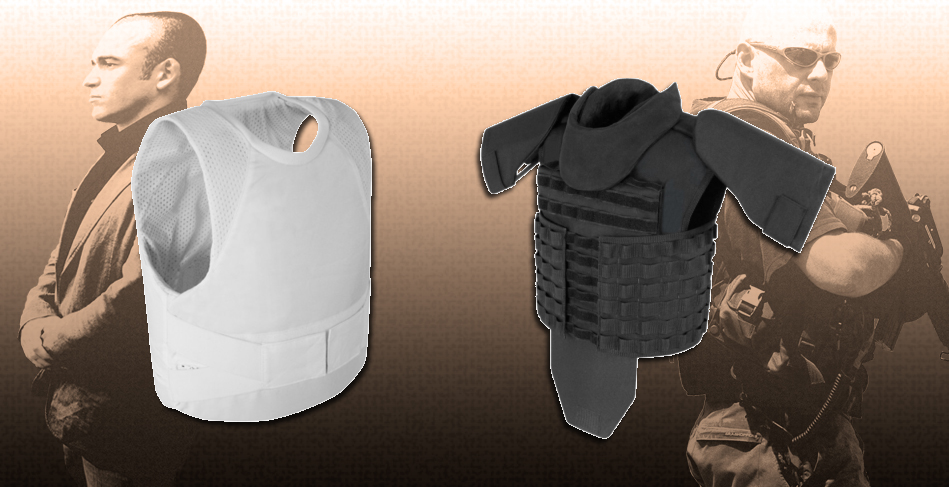 The Different Types of Bodyguards
Not all bodyguards are equal, as some of them have greater responsibilities than others do. A bodyguard can be recruited by any ordinary individual who feels that their life could be in danger. The degree of danger varies for the bodyguard and heavy duty bulletproof armor isn't always needed. Sometimes no body armor is needed at all for the job. Firearms aren't always a necessity either.
A bodyguard that protects a celebrity (as in a movie star) will generally be under less pressure than one that's protecting a government official (as in a president). The celebrity bodyguard's main focus will be on evading paparazzi and fans who more than likely don't want to cause the celebrity harm; the celebrity bodyguard is expected to keep any of the celebrity's fans more than an arm's length away when navigating through crowds. Celebrity bodyguards will typically have to get closer to civilians, so they're more susceptible to a blade attack. It's not uncommon to see the celebrity bodyguard wearing overt protection that can specifically repel this sort of attack.
The political bodyguard knows that a politician can have enemies in many forms. They are expected to be prepared to take a bullet for the subject at any moment. Unlike the movie celebrity, the politician expects bystanders to be kept yards away. The politician bodyguard will dress conservatively and conduct himself methodically.
The person that is being protected and the company they work for will determine the appearance of the bodyguard and how they will operate, as some bodyguards will work alone or as part of a small party. The most popular of celebrities and politicians will characteristically have a team detail.
Tactical vs. Covert Vest
There are numerous forms of military bodyguards that conduct special operations on a global scale. Organizations such as the Joint Special Operations Command of the U.S. Army have specialized soldiers that are trained with military tactics. These soldiers commonly will wear tactical carriers when they are on duty. These military bodyguards operate in a close-protection style, and they can be responsible for bomb detection and disposal, counter-sniper monitoring, and more. The military bodyguard is more susceptible to blade and spike attack than any other type of bodyguard.
The covert vest is natural procedure for the political bodyguard, while head protection is not. Those bodyguards that work for a secret service or government agency will be responsible for duties such as maintaining all confidentially of the subject, and screening any person or facility that the subject comes in contact with. Generally any figure that requires secret service protection is at a higher risk for an attack.
By: SafeGuard ARMOUR LTD – Click here for more info