On 24 March, the Security Industry Authority will stop issuing paper-based licence applications and from 7th April, the SIA will no longer accept the outdated paper-based applications.*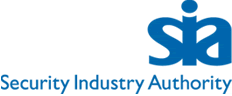 Charlotte Jennings, Deputy Director Operations, said: "At the SIA we are committed to providing an easier, cheaper and quicker licensing service to all our customers. Ending the paper-based applications is a crucial step in achieving that.
"The private security industry told us they wanted a modern, more efficient, and faster system of applying for new licences. We listened, and worked with the industry to provide it. The new licence application service with the Post Office is faster and easier; reduces errors and discourages fraud; and also saves the applicant having to spend money on photographs and postage.
"The service is already a huge success and has become the most popular way to apply for a licence, so from 7 April that will be the way for an individual to apply for an SIA licence – any old-style paper applications we receive after 7 April will be returned to the applicant."
Individuals
New licence applications: Applicants fill in a form online at the SIA website; they are told which identity and other documents to take to one of over 750 post offices around the country to complete their application.
The Post Office will complete licence applications by:
• Checking and returning the applicants documents,
• Taking a digital photograph and an electronic signature, and
• Taking payment of the application fee.
The applicant's photograph and signature are sent to the SIA electronically by the Post Office. The SIA will then add them to the application information already received and continue with its checks, just as it does today.
The service with the Post Office makes applying for a new SIA licence easier and cheaper; most applicants will no longer need to post valuable documents and supply a photograph, which can be costly and inconvenient.
Licence renewals: Individuals renewing their licence can use the SIA's telephone renewals service, as now.
Businesses
Bulk applications: The SIA's bulk application service – a service used by companies to manage the completion and submission of new applications on behalf of their employees – remains available to existing company sponsors.
Existing Company Sponsors: Can use the bulk application service by visiting the SIA's website and downloading a bulk application pack.
Licence renewals: The SIA's e-Renewals service – which allows companies to renew SIA licences, or apply for additional licences, on behalf of their staff – will continue for existing and new company sponsors.
* Note: New licence applicants residing in Northern Ireland or overseas can complete a licence application online at the SIA website as usual. They may then accept an option to contact the SIA to arrange for the application to be sent to the SIA.