Elijah Shaw
Elijah Shaw is one of the USA's top bodyguards. He has protected most of the biggest names in Hollywood. As CEO of Icon Services Corporation, a U.S. based security agency which provides Executive Protection services, Elijah Shaw is one of the more recognizable "bodyguard to the stars".  Elijah is President of the North American Bodyguard Association and in conjunction to the many other illustrious positions he holds, he is also the international editor for The Circuit Magazine.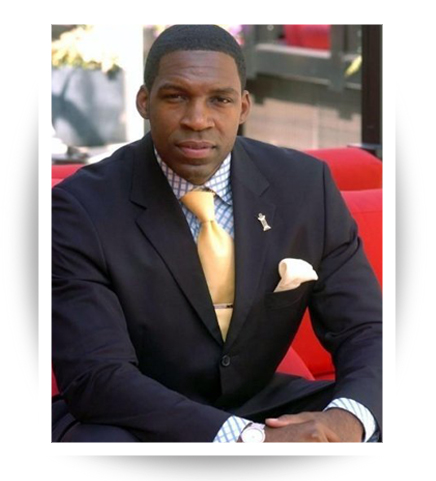 Elijah has coordinated security for a number of world famous celebrities as well as provided close protection, security consultation and staffing to high profile individuals and Fortune 500 Companies domestically and internationally. For the past several years, he has escorted some of the biggest names in entertainment down the red carpet the most prestigious celebrity gatherings including the MTV Europe Music Awards, The Oscars and The Grammy Awards. His agency has been featured in prestigious publications such as Inc. Magazine, Entrepreneur Magazine and Portfolio Magazine.
Mr. Shaw is long standing member of the American Society of Industrial Security (ASIS), as well as the British Bodyguard Association and also serves as a constituent to the Overseas Security Advisory Council (OSAC); an organization which assesses international terrorism and the threat level to traveling US citizens.

Mr. Shaw's 15 year contribution to the security industry has been in applying licensed and trained talent, with a focus on professionalism and customer service, to an industry that is increasingly under the magnifying glass dealing with threats both domestically and internationally.
Click Here to see more articles by Elijah Shaw.