Struggle will be experienced by every single one of us, at differing intensities, durations, and regularities; it is one of the only true guarantees in life.
The more robust we are physically and mentally, the more we cultivate a purpose, then the easier it will be to adapt and thrive. This is something that needs to be a work in progress continually and approached individually.
I read a quote years ago that has always stayed with me:
"If circumstances cannot be changed, attitude is everything".
Easier said than done I know, but finding something personal to you, something that you have searched out or stumbled upon that allows you to break the train of negative thought and manifest it into a positive (or at least make it bearable) can be a real game-changer. I reiterated this quote to my Son again and again throughout his time in training for The Parachute Regiment, a classic example of a long-running series of scenarios that were out of his control. All he had was the ability to accept the situation and adjust his attitude accordingly to prevail.

Make uncomfortable choices
Knowingly taking on something potentially uncomfortable when there is a softer, easier option will develop a steely resolve and confidence, so when situations get difficult, you will more effectively bear the burden
Below are two scenarios for a regular day. Now I know, first hand, that jobs in some industries are not typical or necessarily routine, but this can also be used as an excuse to take the easy option and justify poor choices, so use the templates and attribute them to your own situation.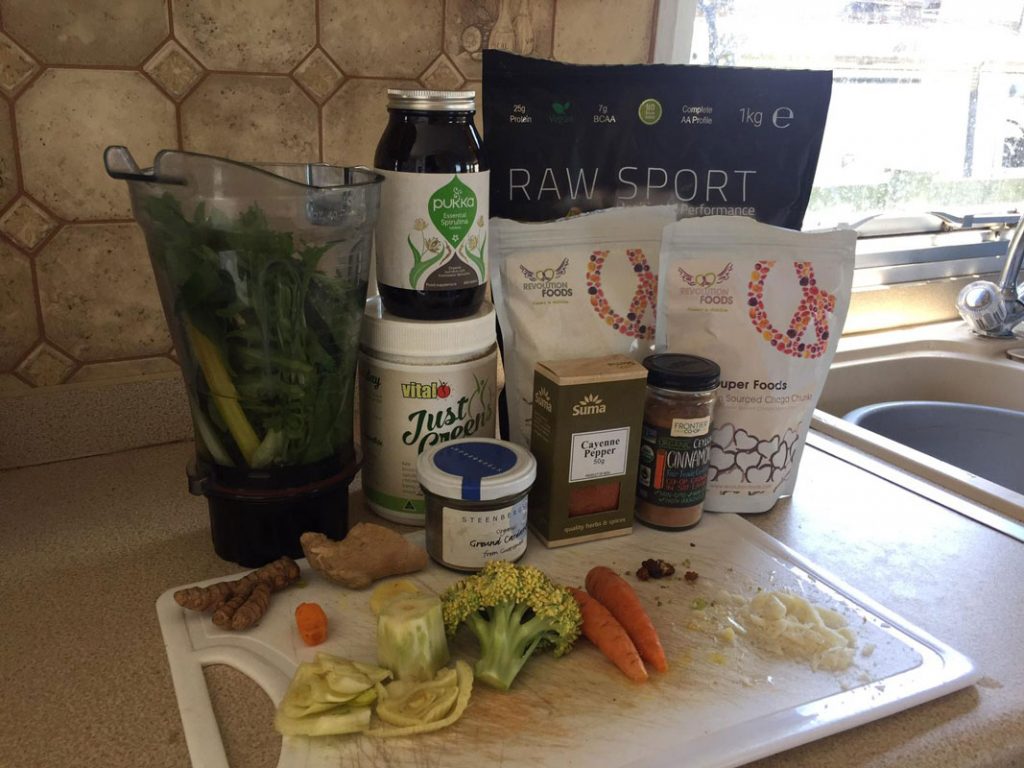 Option 1
Wake up, immediately grab phone to check Facebook, climb out of bed, get straight into a hot shower, get dressed in your centrally heated room, eat cereal and drink coffee before beginning commute, getting as close to the workplace as transport allows. Take lifts and escalators, sit for long periods, eat processed foods and takeaways and remain in artificial environments when there are options to get into natural ones.
Option 2
Climb out of bed, open windows or go immediately outside (weather dependent, or not!), mobilise and oxygenate the body, gain some mental clarity. Get into a hot shower, limber up the muscles, breathe deeply and then turn the shower to its coldest setting. Attempt to control the shock and keep the breathing as even and regulated as possible and work to still the mind. Maintain this for as long as possible, knowing that the body will adapt as it gets over the initial shock (and will improve with regularity and practice).
Get dressed (any room will be warm compared to the cold water and the body's internal furnace will have been ignited). Prepare a hot drink and put in a thermal mug to drink on the journey. Delay eating, initially, and pack food prepared the night before to break fast with in a few hours. Park or get off a stop a bit further away from the workplace and walk in. Take the stairs where possible, if job involves sitting for extensive periods, set reminders to break the position, standing and moving the body or if possible going for a short walk (outside preferably). Go outside for breaks and to the most natural environment possible within the vicinity.
Do I choose Option 2 without fail everyday?
Absolutely not, but I will incorporate as many elements of Option 2 as I can and I will never follow the majority of Option 1 whatever situation I find myself in.

Set regular challenges
This doesn't need to be an epic, physical and mental endeavour; regular challenges can be something out of your norm or comfort zone. It may involve holding concentration for longer on a task, problem solving, attempting something that you fear, enduring different forms of deprivation, a physical challenge. It could take a few seconds, be a split decision and spontaneous or a meticulously planned, lengthy event.

Improve your physicality
Spend time working on your physical capabilities: mobility, strength, coordination, balance and endurance, all the qualities that improve human capability and effectiveness. Analyse the overall effectiveness of the physical training you engage in, what are the motivations? Purely aesthetics? Bowing to peer pressure, fads or the collective? Does it noticeably improve everyday life for the better or break the body and mind down further?

Don't burn the candle at both ends
If work and life are stressful, is it really an effective strategy to engage in relentless intense conditioning workouts daily or get up at 4am just because an ex SF guy endorses it on Instagram? Everyone's mind and body are different and we need to tap into them to make the best decision, but also know when we need to put the hard work in and stop bluffing ourselves, a tightrope at times.

So how do you go about implementing positive changes?
Be brutally honest and truthful with yourself, write down the things that are within your power to control and work out the best possible way to approach, strategise and follow them through
Be realistic about your personality traits when working out the best strategy going forward. Will you respond best to changing everything immediately and be able to maintain it, or change one or two things initially and gradually integrate others over time
Work out what is important in your life and note the impact of any negative behaviour on those things Assess any negative influences coming from the outside in: a toxic work environment, financial pressure, friends (so called). Take it back to the previous quote on circumstances and attitude. Can the circumstance be changed? If not, then the attitude must be
Find what it is that you enjoy doing, you are much more likely to stick to it if so. Don't blur enjoyment with just what is easy though. TAKE ACTION and try not to overthink things, don't get bogged down and overwhelmed; any positive change is better than none.
---
Fit for Purpose – Motivation and Mindset
By: Ryan Naish
Ryan is a former physical training instructor in the Parachute Regiment and now specialises as a movement and outdoor skills coach. He is active in the security industry and also runs seminars and workshops, where he shares his passion for cultivating an active lifestyle that's fit for purpose.
Follow him on Instagram, @fitforpurpose.ffp, for practical tips and advice.