Global Incidents: 25-Mar-13
CRITICAL INFORMATION
Burma: Communal rioting spreads.
Cyprus: Deal reached in Eurogroup talks.
France: Gay marriage opponents mass in Paris for final rally.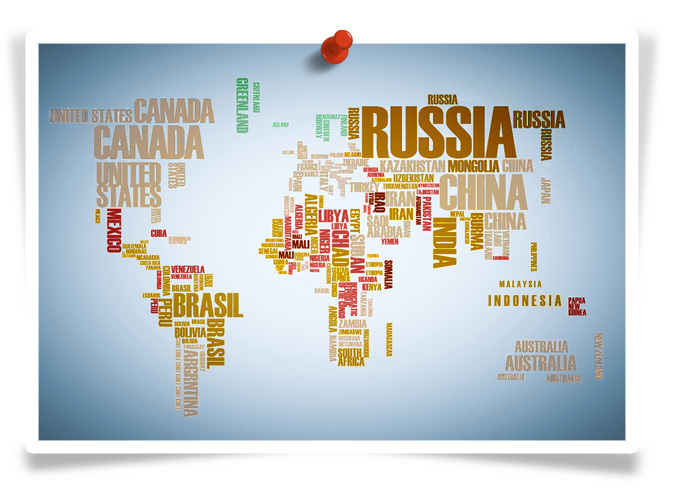 AFRICA
CENTRAL AFRICAN REPUBLIC (High)
South African soldiers killed: Thirteen South African soldiers were killed in the Central African Republic as rebels seized the capital over the weekend, President Jacob Zuma has said. Mr Zuma said the South Africans had died in a nine-hour "high-tempo battle" against the "bandits" in Bangui. South Africa had about 200 troops stationed in the city to block Seleka rebels from seizing power. Rebel leader Michel Djotodia said he would uphold a peace accord that promised elections in three years. He also said the existing power-sharing government would remain in place.
DEMOCRATIC REPUBLIC of CONGO (High)
Five dead after clashes: At least five people have died in clashes between security forces and suspected Mai Mai militia in Lubumbashi in the Democratic Republic of Congo. Fighters entered the city, in the mineral-rich Katanga province Saturday and opened fire on Congolese army and police killing four, officials said. One militia fighter was also reported to have died. Mai Mai is an umbrella term used to refer to numerous militias who fight for a variety of reasons.
MALI (High)
Islamist rebels attack town of Gao: Islamist rebels have attacked Gao in northern Mali, officials said Saturday. The rebels were repelled after two hours of fierce fighting, a Malian army official said. He said the insurgents had slipped past army checkpoints to enter the town. Gao residents had raised the alarm, saying rebels had entered their neighborhood. Gao was controlled by an Islamist group for several months before it was liberated in a French-led offensive in January. The Islamist group Mujao had imposed a strict form of Sharia during its 10 month occupation of the town.
NIGERIA (High)
Gunmen attack prison: Officials say gunmen attacked a remote town in Nigeria's northeast, killing 25 and freeing 120 inmates. Adamawa State's head of prisons, Andrew Barka, said Sunday 120 inmates were freed in the Friday night raid in Ganye near the border with Cameroon. Police spokesman Mohammed Ibrahim said 25 people were killed after the assailants also attacked a bank and a drinking spot. No group has said it carried out the attack but police said they suspected Islamist militants Boko Haram.
ZIMBABWE (Moderate)
Ex-President Rupiah Banda arrested: Zambia's former President Rupiah Banda has been arrested in connection with a Nigerian oil deal, officials say. He is accused of stealing more than $11m (£7m) during his three years in office. Mr Banda who was stripped of presidential immunity earlier this month, was questioned for nearly three hours before being freed on bail. The former president denies the charges and says he is the victim of a witch-hunt. He is due in court on Tuesday.
AMERICAS
COLOMBIA (Moderate)
Police seize cocaine stashed in bricks: Police in Colombia say they have seized half a ton of cocaine hidden in a shipment of bricks. Officers said the drugs would have been worth $1.7m (£1.1m) if sold on the streets of the United States. The cocaine was found stashed inside the cargo in the Colombian port city of Cartagena. Police are investigating the construction firm behind the shipment, which they suspect was set up solely for the purpose of smuggling drugs. The shipment was destined for Honduras, from where police believe the cocaine would have been smuggled to the United States.
MEXICO (Moderate-High)
Mayor killed in ambush: The mayor and a police officer of San Juan Mixtepec town in southern Mexico's Oaxaca state were gunned down early Sunday by unidentified armed assailants. The mayor, Feliciano Martinez and policeman Policarpo Remigio Rojas died in the ambush when two gunmen opened fire on them. Both men were travelling along a highway between Juxtlahuaca and Meson de Guadalupe in a Nissan car when they were attacked. No official details have been provided for the motive behind the killings.
Seven men executed: Seven men were found on plastic chairs in Mexico having been shot in the head, with threat messages nailed to some of their chests using ice picks. A placard on one of the bodies, which were found early on Saturday morning in Uruapan, Michoacan state, said: 'Warning! This will happen to thieves, kidnappers, sex offenders and extortionists.' Seven bodies had bullet wounds and had been placed individually in the sitting position in chairs near a roundabout, local authorities said. The local attorney general's office did not provide a motive.
UNITED STATES of AMERICA (Low)
FAA to close 149 air traffic towers: The US aviation authority plans to close 149 air traffic control towers in response to steep budget cuts that took effect this month. Towers will close at small airports but the facilities will remain open, the Federal Aviation Administration said Friday. Pilots will have to co-ordinate takeoff and landing by themselves after April 7 using a shared radio channel. The towers marked for closure are all staffed by private contractors. Critics say the move will compromise safety.
ASIA & THE PACIFIC
AFGHANISTAN (High-Extreme)
Bagram prison handed over to Afghanistan: The US has handed over to Afghanistan the only prison still under American control, resolving an issue that has strained ties between the countries. A transfer ceremony took place at the prison, which was renamed the Afghan National Detention Facility at Parwan. It had been delayed while the two sides finalized a deal over the fate of prisoners considered dangerous. The handover came as US Secretary of State John Kerry arrived in Afghanistan on an unannounced visit. He is to meet Afghan President Hamid Karzai to discuss a series of issues, such as the transfer of security to Afghan forces.
BURMA (Low-Moderate)
Communal rioting spreads: Mosques and houses have been ransacked in central Burma, the latest in a series of incidents since sectarian violence broke out in Meiktila town. About 300 people attacked a mosque and destroyed Muslim-owned shops and houses in Oh The Kone town, about 50km (31 miles) from Rangoon, reports say. This comes after more troops arrived in Meiktila, where at least 30 people have reportedly died since Wednesday. An argument sparked violence between Buddhists and Muslims in the town. Aside from Oh The Kone, it was also reported that a mosque was torched in Tatkone town, 80km from Meiktila, over the weekend. A mosque and 50 houses were also said to have been torched in nearby Yamenthin town.
SOUTH KOREA (Low)
Military plan signed with the US: South Korea has signed a new military plan with the US to counter what officials call North Korean "provocations". The plan provides for a joint response between both countries in the event of a limited attack from the North, officials say. Help from the US – which has 28,000 troops in South Korea – has until now been optional in minor skirmishes. Regional tension remains high after the North's third nuclear test last month. The US already offers South Korea a "nuclear umbrella", but Cold War experts have pointed out that while nuclear deterrence may address the possibility of all-out war, it does not deter low-level incidents.
EUROPE & THE FSU
CYPRUS (Low)
Deal reached in Eurogroup talks: Eurozone finance ministers have agreed a 10bn-euro bailout deal for Cyprus to prevent its banking system collapsing and keep the country in the eurozone. Laiki (Popular) Bank – the country's second-biggest – will be wound down and deposit-holders with more than 100,000 euros ($130,000; £85,000) will face big losses. However, all deposits under 100,000 euros will be "fully guaranteed". Officials warn the island faces a deep recession with many businesses to shut.
FRANCE (Low)
Gay marriage opponents mass in Paris for final rally: Hundreds of thousands of people have taken part in a final protest in Paris against a bill to legalize same-sex marriage and adoption. There were scuffles and police fired tear gas as the protest spilled over onto the Champs Elysees, the avenue which runs past the president's palace. Interior Minister Manuel Valls said there had been dozens of arrests. France's Senate is due to debate the bill next month after it was passed by the lower house of parliament. President Francois Hollande's Socialist Party and its allies dominate both houses. Opinion polls suggest a majority of French people still support gay marriage but their numbers have fallen in recent weeks.
GREECE (Low)
Prisoners missing after gunmen storm jail: Eleven inmates are missing and two guards injured after gunmen attacked a Greek prison, less than a week after a hostage siege at a different jail. The gunmen drove up to the prison near Trikala, 320km (200 miles) north-west of Athens, and reportedly attacked a tower with firearms and grenades. Prisoners appear to have then used ropes to climb down from the tower. A stand-off continued all night at the jail, only ending at dawn when commandos restored control. According to Greek media, all 11 missing prisoners are Albanians serving sentences for robbery and theft. Police found 400-500 bullet casings and traces of six grenade blasts after the attack, which began on Friday evening.
UNITED KINGDOM (Low)
Electricity still out at thousands of homes: Thousands of homes are still without power and many roads remain impassable after severe weather affected much of the UK over the weekend. In Scotland several thousand homes were affected after snow and strong winds damaged power cables. In Northern Ireland some households in remote areas have been warned it could be several days before their supplies are reconnected. The Met Office has issued a warning for ongoing severe weather. It has issued an extension to its previous amber alert for "severe weather action". Experts say there is a 100% probability of severe cold weather and icy conditions between 08:00 GMT on Monday and 08:00 GMT on Friday in parts of England.
MIDDLE EAST & NORTH AFRICA
ALGERIA (Moderate)
New leader named for Al Qaeda in the Islamic Maghreb: Algerian Djamel Okacha has been named as a new commander in al Qaeda in the Islamic Maghreb (AQIM), replacing Abdelhamid Abou Zeid who was killed in fighting in northern Mali, Algerian Ennahar TV said on Sunday. An Algerian security source said Okacha, 34, was very close to AQIM's leader Abdelmalek Droukdel as both belonged to the Group of Algiers, made up of militants born in the region around the Algerian capital. The source also said that he was confident that al Qaeda commander Mokhtar Belmokhtar, whose death was reported shortly after that of Abou Zeid, was dead.
EGYPT (Moderate)
Tourists kidnapped: Two tourists, an Israeli man and a Norwegian woman, have been kidnapped by armed men in the Sinai peninsula in Egypt, security officials said Friday. The tourists were seized while traveling between Taba and Dahab in the south of the peninsula, reports said. Such hostage taking in Sinai are usually resolved quickly. Security in the desert region has deteriorated since the overthrow of President Hosni Mubarak two years ago. South Sinai's Red Sea coast is a major tourism hub.
Opposition protesters clash with Islamists: On Friday opposition protesters in Egypt clashed with members of the governing Muslim Brotherhood in several towns, leaving scores of people injured. In Cairo, the protesters ransacked one Brotherhood office, while in Mahalla in the Nile Delta the Islamist movement's headquarters was set on fire. Riot police fired tear gas as the two sides pelted each other with stones. Egypt has been rocked by violent protests this year, which have left dozens dead and many more injured.
ISRAEL (Low-Moderate)
Israel opens fire against Syrian position: The Israeli government has said its military destroyed a machine-gun nest Sunday inside Syria after troops were shot at twice in the Golan Heights. An Israeli military spokesman said it was his understanding that the shots had not been stray fire from fighting in the civil war between the Syrian government and rebels. Troops responded by firing a guided missile at the Syrian position. Israel has occupied the Golan Heights since the 1967 war. Defense Minister Moshe Yaalon said his country would not let "Syria's army or any other element" violate its sovereignty. No Israeli soldiers were hurt in the shooting, during which army vehicles were hit, the military said.
SYRIA (High)
Rebel commander wounded by blast: A senior rebel military commander has been seriously wounded by a bomb blast in eastern Syria, activists say. A device exploded next to a car carrying Col Riad al-Asaad, formerly head of the Free Syrian Army (FSA), in Mayadeen, Deir al-Zour province. An FSA spokesman told the media he lost a leg and was now in a Turkish hospital. Meanwhile, Moaz al-Khatib, who resigned as head of the opposition National Coalition on Sunday, has said he plans to address a summit in Qatar this week.