We cast our eye over the main stories impacting the security industry. Here's what's appeared on the radar since the last issue.
AIG Security accused of employing security staff with no basic training
June 28th, Melbourne, Australia
Victoria Police sent suspension letters last week to about 400 guards working across the security industry over allegations that "false, forged and/or fraudulently obtained documentation" was used to obtain their security licences.
AIG Security did not respond to repeated requests for comment. However, a security industry insider said some of the guards used by AIG had no basic training.
"It's become a joke really. You've got registered training organisations churning out graduates who can't even use a radio, let alone defuse a dangerous situation.
"And a lot of the foreign blokes don't have any English [language skills], which makes it hard for them to deal with crowds," the source said.
Potential Bursary for the disadvantaged
June 27th, London, UK
The Security Industry Authority (SIA) might set up a bursary scheme for disadvantaged people who otherwise could not afford to pay for the SIA licensing process and training, as one use for the money recovered under the Proceeds of Crime Act. Ian Todd, the new chief executive of the SIA, told Professional Security Magazine.
He said: "There's a range of things we can do; it's a limited pot, but for the benefit of the profession." Since 2015 SIA has had the power, and is using it, to claim from people convicted under the Private Security Industry Act 2001, 'proceeds of crime'.
DaBaby Sued Over Nightclub Assault by Bodyguards

June 26th Lawrence, MA
DaBaby is being sued by rapper Don Trag over a nightclub assault. Last month, it was reported that DaBaby's security team beat Trag in a Massachusetts' nightclub. The attack came after he allegedly asked to take a picture with the rapper.
According to TMZ, Trag, who was hospitalized, says he was allegedly beaten into a coma. He is now suing DaBaby for damages and medical bills. According to documents obtained by TMZ, "Trag claims DaBaby failed to adequately train his team of bodyguards." He claims that he allowed his bodyguards to attack him, "knowing they had violent tendencies."
The surprisingly good promotion prospects of Vladimir Putin's Protection Officers
June 22nd, Moscow, Russia
Mr Putin has become closer than most to the men of Russia's Federal Protective Service (FSO). Since 2016, four FSO officers from his personal guard have been appointed regional governors, making the unusual leap from the shadows into public life. A fifth, Mr Dyumin, became head of the newly formed National Guard.
Then in 2016 he became governor of the Tula region. "It was a little bit like the butler was suddenly made a duke," says Mark Galeotti, an expert on the Russian security services.
Bodyguard fires gun on Czech PM's plane
June 25th, Brussels
A bodyguard accidentally fired his gun aboard a government plane carrying billionaire Czech Prime Minister, Andrej Babis, from an EU dinner but no one was hurt, police and media said.
Czech media said the bodyguard was trying to unload his gun shortly after Babis had boarded in Brussels and the plane was preparing for take-off. Carrying a total of 22 people, the flight left about an hour later, said the Aktualne.cz news site, adding that the bullet hit a meal cart. Babis's spokeswoman Jana Adamcova told AFP that "something like that happened" but declined to elaborate.
What you said
I'm interested in what prompted him to want to handle his firearm once boarded? Why did he feel the need to? Is there a protocol that dictated or necessitated having the firearm to be unloaded once boarded? Trying to understand the thought process.

Leon Adams
Ethiopia army chief shot dead in 'coup bid' attacks
June 23rd, Addis Ababa, Ethiopia
The chief of staff of the Ethiopian army, Gen Seare Mekonnen, has been shot dead by his own bodyguard in the capital, Addis Ababa.
Gen Seare was killed on Saturday evening at his residence along with another general, Gezai Abera, by the bodyguard who is now in custody, the prime minister's press office says.
The government says it has reason to think the attack was linked to the assassination of the governor of Amhara a few hours earlier in the region's capital, Bahir Dar.
The prime minister's office accused Amhara's regional security chief, Brig-Gen Asaminew Tsige, of plotting the coup attempt. It is unclear whether he has been arrested.
Royal protection motorcycle outrider seriously injures pedestrian after accident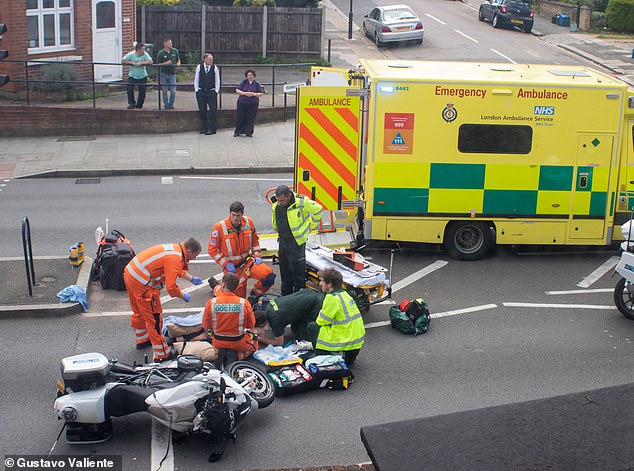 June 18th, London, UK
Irene Mayor, 83, is still in hospital after suffering a broken pelvis, two broken arms, a broken leg and a dangerous head injury when one of the Royal Family's armed motorbike police escorts crashed into her.
The accident will be investigated by the Independent Office for Police Conduct.
What you said
Armed police from the Special Escort Group (SEG) accompany senior members of the royal family on official trips in order to block junctions and control traffic so the convoy can make 'steady progress'. SEG don't go fast, as they do in other countries.

'It's never about speed, it's all about making steady progress rather than banging through traffic with blue lights and sirens'.

Different trips in different circumstances would require a different 'package' of security but it was normal for the bikes to be out in front of the royal car with additional security officers following in a trailing cars.

Simon Morgan, Trojan Security.
(Former Royal Protection officer)
Venezuelan MLB stars beef up personal protection amid fear of kidnap and extortion.
June 17th, Caracas, Venezuela
Many Venezuelan baseball players in the MLB claim they can no longer go out in public when returning home. Since his kidnapping, Wilson Ramos says he's employed eight full-time bodyguards—six to protect his parents, five brothers and two sisters and two more for himself when he visits.
Jose Martinez admits that when he goes home in the winter, he keeps a bodyguard with him at all times, including one stationed at his bedroom door overnight so "as soon as I wake up, there's someone outside my door."
"Every day, it's a concern because you don't know what's going to happen over there," Martinez said. "It can be normal and quiet one day, and everything can be a disaster the next day."
Foreign Office minister suspended after grabbing a female Greenpeace activist at a black-tie City dinner.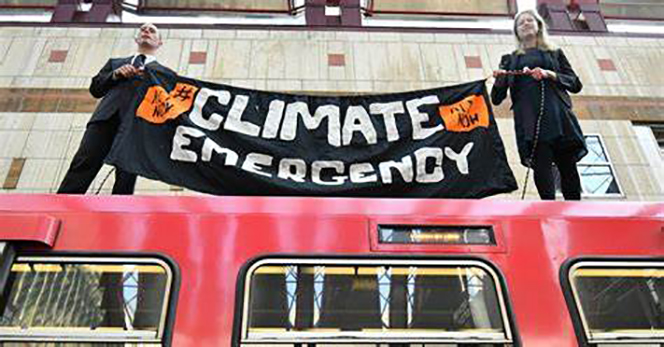 June 21st, London, UK
Climate change protesters – wearing suits, red dresses and sashes with "climate emergency" written on them – entered Mansion House on Thursday night, as Mr Hammond was beginning his speech on the state of the economy.
As one of the protestors walked past his table, Mr Field stood up, stopped her and pushed her against a column.
The Conservative MP then put a hand on the back of her neck and led her out of the room.
Mr Field said he had been "genuinely worried" she may have been armed.
BBC home affairs correspondent Daniel Sandford said there were also "very serious questions to be asked" about security, as a "large number" of protesters had apparently managed to "walk through" to the event at London's Mansion House.
What you said
As much as I applaud what Greenpeace has done over the decades to highlight the plight of climate change, there are times that they make themselves targets. One of those times is when they "embed" themselves into a private function and in close proximity to vulnerable individuals.

A thrown milkshake one day…thrown acid the next.

A finger point one day…a knife attack the next.

I find it hard to believe that in this day and age in central London, and especially in Mansion House, that an event can take place without event security.

I can only imagine that the next event at Mansion house WILL have security…how lucky this incident was no more than a scene blown up by the media…and not "blown up" by a faction!

Bob Shepherd, Author. (Former 22 SAS and Media Protection Adviser)
---
Industry News At A Glance – July 2019
Circuit Magazine 2019