We cast our eye over the main stories impacting the security industry. Here's what's appeared on the radar since the last issue.
De Blasio's head of security covered up car crash with the mayor
April 30th
New York, US
Howard Redmond, the head of New York Mayor Bill de Blasio's executive security unit, covered up a 2015 crash involving the mayor to avoid bad "optics."
"As per CO (Redmond) no one is to know about this," Sgt. Jerry Ioveno texted members of the unit. "Not even the other teams." He stressed, "No one is to know."
Detective Edgar Robles was listed as the driver of the mayor's backup SUV so as to give the appearance that de Blasio was not in the car that crashed
Attorney Marshall Bellovin has cited this incident as further evidence of a "lack of transparency."
Source:
https://www.washingtonexaminer.com/news/de-blasios-head-of-security-covered-up-car-crash-with-the-mayor
Michael Jacksons Bodyguard ready to break vow of silence
April 24th, California, US
Matt Fides, Michael Jacksons Bodyguard of 10 years, has said enough is enough as he vows to reveal all in defence of his one time employer. Fides, along with fellow protector, Bill Whitfield, have pledged to clear Jacksons legacy of child sex allegations after the documentary 'Leaving Neverland' made claims of abuse.
Relocating Royals Protection team to cost pretty penny
April 22nd, London, UK
Prince Harry and Megan Markle's plan to spend unto 4 months of the year living in South Africa would require a considerable security operation coming at a significant cost. Former Scotland Yard commander, John O'Conner, estimates the annual bill to be around the £1m mark and has called on the royals make a contribution and lessen the load on the taxpayer and the met police.
Mystery agent exposing Iran's hackers
April 18th, Tehran, Iran
Top iranian hacking team known as APT34 or OilRig, were the victims of an unknown mystery hacker who begun exposing their tools, methods and even their identities, threatening to expose personal information every few days of the 'cursed staff […] from the vicious Ministry of Intelligence'.
Manchester United security chief sacked following foul-mouthed row with fan in club car park
5th April, Manchester, UK
Operations manager, Riyaz Patel, whose remit included the safety of Ole Gunnar Solskjaer and his players, was recorded issuing an expletive-laden rebuke to a fan in a club car park. He was later fired by Controlled Solutions Group (CSG) — the firm which looks after Manchester United's security, after an investigation.
Facebook discreetly reveals significantly greater security breech than first thought
18th April, California, US
Facebook announces that its password related security incident affected millions of users, and not tens of thousands, as first reported. Furthermore, Facebook chose to 'inform' the public of this by simply updating their original blog post. Presumably, this was an environmental act designed to reduce their carbon footprint and certainly not an attempt to suppress the scandal.
Facebook spends $20M protecting Mark Zuckerberg and his family.
15th April, California, US
An SEC filing on Friday shows Facebook paid Zuckerberg only $1 in 2018 but spent almost $10 million on the billionaire's personal protection and another $10 million on "additional costs" keeping him and his family safe. That's up significantly from Zuckerberg's 2017 security bill of $7.3 million.
Stormzy cancels set to hit back at 'racist security'
14th April, Mayrhofen, Austria
The rapper, Stormzy, was due to play at the Snowbombing festival in Austria, but cancelled his set at the last minute because he said he and his friends were 'racially profiled' targeted and aggressively handled by security.
Winnie Mandela's ex-bodyguard jailed over meat cleaver row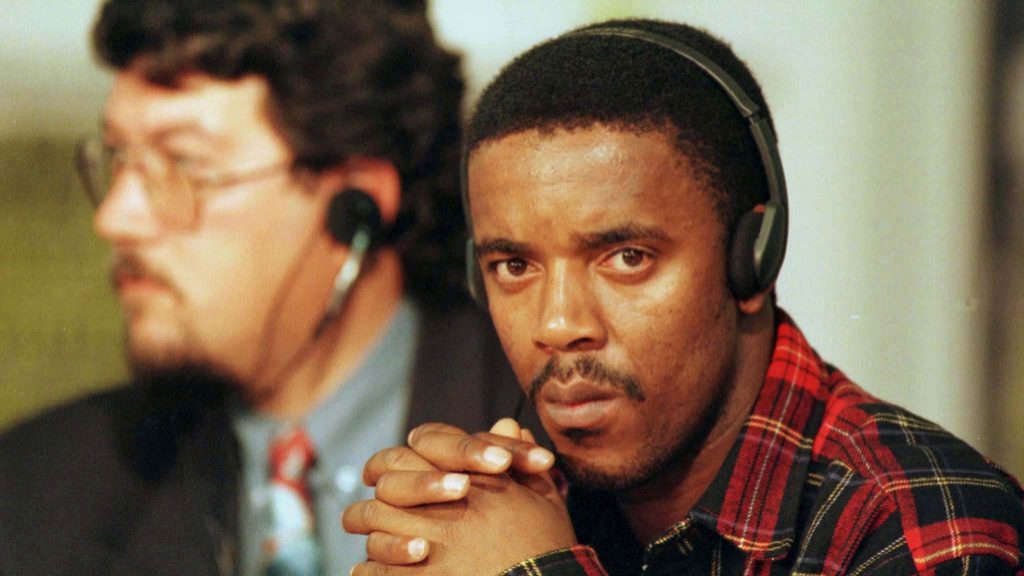 April 12th, Portsmouth, UK
One of Winnie Mandela's former bodyguards who fled to Britain after claiming to have seen her fatally stab a teenager in 1980s Soweto has been jailed.
Katiza Cebekhulu, 49, was part of the Mandela United Football Club, a vigilante group in the late South African politician's township, which guarded the anti-apartheid leader during the 1980s while her husband Nelson Mandela was in prison.
Cebekhulu was sentenced to 18 months in prison for brandishing a meat cleaver at a bouncer on the door of a bar in Portsmouth last August.
---
Industry News At A Glance
Circuit Magazine 2019