New Chair of SIA
17 January 2014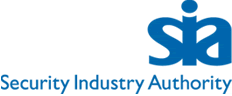 Today [15 January], Elizabeth France CBE began her new role as the Chair of the Security Industry Authority.  Mrs France has extensive experience in the criminal justice sector and is the non-executive Chair of the Office for Legal Complaints.
Following an open selection process, Bill Matthews has been re-appointed as the Board member with particular responsibility for representing Scottish interests.
Home Office Minister for Criminal Information Lord Taylor said: "I am very pleased to announce Elizabeth France as the chairman of the Security Industry Authority.
"With extensive experience within the police and security sector, Elizabeth has just what it takes to drive the Authority forward.
"I would also like to thank Bill Matthews for his significant contribution as interim SIA chairman over the last 12 months."
Mrs France's term as Chair runs for three years from today.
Mrs France Bio:
Mrs France is Chair of the Office for Legal Complaints, a member of the British Transport Police Authority, Vice President of Aberystwyth University and a member of the General Assembly of Manchester University.
Until 1 July 2009 Elizabeth was Chief Ombudsman and Chief Executive of the Ombudsman Service Ltd., which provided the Telecommunications Ombudsman Service (Otelo), the Energy Ombudsman Service and the Surveyors Ombudsman Service. She was a non-executive Director of the Serious Organised Crime Agency from 2005-2010.
Elizabeth began her career in the Home Office, resigning to become the Data Protection Registrar in September 1994 and becoming Information Commissioner in January 2001.
Elizabeth has been awarded honorary doctorates by the Universities of De Montfort, Loughborough and Bradford and is a Fellow of Aberystwyth University. In June 2002 she was awarded a CBE, for services to data protection.