SIA News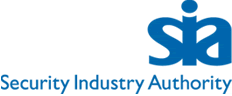 6 August 2013
The Security Industry Authority has signed a five year, £13 million contract with Tata Consultancy Services Limited.
Following the completion of a tendering process, TCS were assessed to be the most competitive based on the pre-defined evaluation criteria.
The contract is for new systems to support the delivery of the SIA's future licensing, approval and compliance operations. The new services are planned to commence at the end of June 2014.
SIA Director of Service Delivery Stephen McCormick said: "We are pleased to have agreed and signed a contract with TCS. The new services that TCS will provide will streamline our process making them simpler to use and encourage industry self-service."