Book Excerpt:
Whenever I hear the term "load a clip" or "the clip was empty", it just screams to me that somebody needs some training. Yes, there is a such thing as a clip of ammunition. However, that's talking about something like the method used when firing a M-1 Rifle, which holds an eight round "clip" of .30-06 ammunition. When the last cartridge of ammunition is fired, the M-1 Rifle bolt locks in the open position and the clip is ejected.
But when talking about handguns; whether revolver, semi-automatic or fully automatic there are some things that are just basic. If we're discussing firearms and someone tells me that there EDC (everyday carry) weapon is a .380 or a .45 caliber weapon, I immediately cringe with apprehension in preparation of the usual eventual disappointment.
The most popular misconception about firearms when talking to many women is: they will say that their friend told them it's best for them to get a .380, and they have never had any training.
The most popular misconception about firearms when talking to many men is: they will say that they prefer a .45 caliber because it has "more knock down power" than that of many of the smaller caliber ammunitions. I normally ask them, "How many men have you knocked down (killed)?"
Because of the mass media perception of what firearms do, and don't do, this has led many people astray.
Starting with the bullet traveling in a straight line that many movies portray, in slow motion. People forget the effects of gravity that play on everything, and that it will have the bullet start to drop in its trajectory "immediately" after leaving the barrel of whatever weapon is firing it. Hence the barrel of most weapons is canted upwards slightly to compensate for this effect.
I always say, the novice individual handling firearms will almost NEVER have THREE things.
First, they never seem to have spare magazines of ammunition.
Because you almost never see your favorite Hollywood action movie star reload his/her ammunition in the action scene.  He or she will have a semi-automatic weapon that fires one round or bullet, for each one time their trigger is pulled (you must release or re-set the trigger again to fire another round of ammunition). But on television and in movies they just hold the trigger to the rear, or they keep pulling the trigger and never re-load the weapon, causing military veterans to cringe at the movie or television show because of that one grossly inaccurate scene. The hero shoots 50 people with one handgun that only holds 12, or 15 rounds. In turn, many people don't carry spare magazines when they do carry a weapon (legally or illegally).
Second, they never have a decent handgun holster.
It's like a great stereo system, that has cheap crappy speakers. It's like a great automobile, with cheap tires. It's like a great gourmet meal, served on cheap paper plates. Except the consequences are not just bad sounding music, poor automobile road handling or the overall dining experience. The consequences of having a cheap carry holster (or none at all) could be deadly, and normally result in self-inflicted wounds. If you tuck a loaded weapon (without a holster) in the waist band of your pants, you risk shooting yourself in the buttocks, the hips or in the genitals depending on where you carry it.
I once heard a story of a famous NFL football player who was in a crowded night club in NYC with a loaded handgun tucked into the waistband of his pants, you know like they do in the movies. Story goes that he had on baggy jeans, you know like they do on television. The story I heard was that he was walking down some stairs inside a club and both of his hands were holding something; a bottle of bubbly champagne, a beautiful woman, I don't know I wasn't there (I am just telling you what the word on the street was to illustrate my point). Anyway, the story goes that as he was walking down the stairs, the gun stars to slide down the inside of his pants leg. I heard he let go of whatever was in one of his hands in an attempt to grab the weapon bulge from the outside of his pants, in an attempt to catch the weapon. Well, when he grabbed it, he grabbed the trigger, of his loaded weapon, and since it was already sliding down his leg it didn't take much pressure or trigger pull to discharge his own weapon, accidently shooting himself, in the leg. Although he had an expired concealed carry license from Florida, he didn't have a New York license. So, he turned himself into the police to face charges of criminal possession of a handgun. He was arrested, indicted and convicted of two counts of criminal possession of a weapon in the second degree, and a single count of reckless endangerment in the second degree (all felonies).
He was imprisoned for nearly two years (20 months), for accidently shooting – himself.
If you carry a loaded weapon in your purse, handbag or backpack without a sturdy holster, you too can cause the weapon to get caught on something else inside of the bag; and cause a negligent or accidental discharge. Again, you could wind up hurting yourself, or more likely shooting some innocent person.
Third and finally, the novice almost never has a tight shot group.
Since they almost never train, or many have never received any formal instruction on how to shoot, they don't have the fundamentals or basic rules of firearms handling down to muscle memory.
I have a simple training drill that I'll share with you right now, just because you purchased this book. Go test yourself and see where your level of proficiency is at.
Let's start with the back story.
How close do you think the distance will be for the average gun fight?
Close proximity means the distance you will be from an attacker or perpetrator of a crime against you; like an armed robbery, carjacking or a home invasion. The FBI statistics show that the average distance of a lethal encounter or gun fight is around ten (10) feet. Several reputable departments, companies and agencies states that distance is more like twenty (20) feet. But just for the sake of this chapter: I'll do one even better.
I'll give you a scenario that is more realistic and something the majority of you readers can relate too.
What do you think the distance is across the street, in the average residential neighborhood?
If you use an average of 10 feet as the distance for the width of the average traffic lane, and a two-way street would be 20 feet in width, and parking on either side would be 40 feet total, give or take 4 feet (10%). That would make that distance thirty-six (36) feet.
Well a survey conducted by the Institute of Urban and Regional Planning on Residential Street Standards & Neighborhood Traffic Control states that the average distance in a typical subdivision is thirty-six (36) feet across.
Now imagine a scenario where you have to use self-defense measures, with lethal results.
In other words, if someone was shooting at you, trying to kill you from across the street, in the average neighborhood, that distance would be about 36 feet.
So, take a standard man size target, and send it down range anywhere between 30 and 40 feet in distance, since many gun ranges are in ten-foot increments. I prefer to use the "Izzy" target that is preferred by the U.S. Department of State (DoS) because it doesn't brainwash me into shooting a "dark" or "black" silhouette on a white background. Although the "Izzy" target was based upon a real-life DoS Firearms Instructor named Izzy (from like 20 years ago), I found it to be the most neutral and realistic based upon the state of the world today.
Anyway, with no rush, but still using a little sense of urgency (in other words take your time but hurry up), engage your target at that gun range, at that distance, with ten (10) shots at your own pace.
First thing you will learn, especially if you have a revolver, is that you have to stop and reload your weapon when you run out of ammunition. Take that loud silence and dedicate it to your memory banks. So that you will never forget, what it sounded like, when you attempted to engage a stationary target(s) at a distance of 30 to 40 feet, with 10 rounds with a revolver, when you ran out of ammunition after 6 bullets, and had to reload.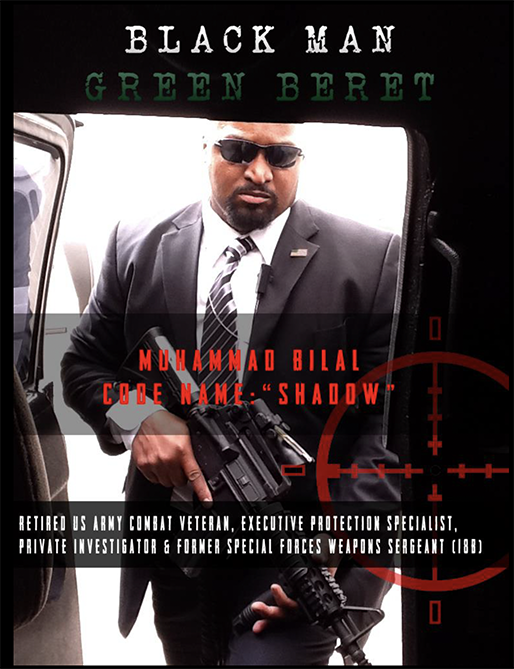 If that don't teach you about the difference between a revolver and a semi-automatic, just wait until you're at a two-way range, where people are shooting back at you.
Next, even if you have a semi-automatic (I hope you're not using a fully automatic handgun, they do exist, like the Glock 18: but I hope a novice doesn't have one) you will learn from this drill.
Now engage the target with a total of 10 rounds.
Many people fail this test before they even start, because they don't count nor keep a track of the rounds they shoot.
They get so caught up in the adrenalin, and the rush at a standard gun range, that they forget how many rounds they fired. Now image when you're standing in a court of law, attempting to defend yourself (even if you're within your rights) having to account for every round you shot.
Every single person will get 10 out of 10 hits, if they fired 10 rounds, guarantee!
However, the average person will NOT get 10 out of 10 hits, on their "intended target", but every bullet will hit – something.
They normally get between 3 – 6 hits on their intended target. But every now and then I get friend who is a novice, and they get 8 hits on their intended target. They feel they have accomplished something with their 80% passing score.
But I always inform them of a few scenarios.
Would they jump from an airplane with a parachute that is guaranteed to work 80% of the time?
Would they want to eat some food that has an 80% guarantee chance of it not having any poison in it.
Or how about the big one that really gets people's attention?
Would you be satisfied on your job, on payday, if you only got 80% of your paycheck, that you earned.
No!
The standard is 100%; and as in the last part, of the third stanza, of the U.S. Army's Ranger Creed "And Then Some!"
I tell people that every round they fired, hit something. Even if it didn't hit their intended target, from a distance that is equal to standing across the street in almost any major American city, or suburban neighborhood in this country. I illustrate that maybe one of their rounds that did NOT hit it's intended target, maybe it hit an innocent little kid that was just playing inside their home. Or maybe it hit a woman, just sitting on her front porch. Or any of the hundreds of other possibilities, to highlight the fact that you as a responsible firearms owner, user and/or holder, are responsible for every round that leaves that weapon.
---
Black Man Green Beret
By Muhammad "Shadow" Bilal
Black Man Green Beret is an American story, a semi-autobiography of a man born in the ghettos of the South Bronx and raised on the mean streets of Harlem, in New York City. Experienced homelessness, became a NCO in the military, graduated the U.S. Army's Special Forces Weapons Sergeant "Q Course", and eventually became a master level military instructor who wrote Infantry Battle Doctrine for the U.S. Army. Traveled to over 30 countries around the world, including sites in the middle east; the Great Pyramids of Egypt, swam the Red Sea, climbed Moses Mountain and saw the actual Burning Bush. A Retired Military Combat Veteran, who then served almost seven more years in Iraq on the U.S. State Department's (DoS) WPPS/WPS HTP program in a extremely high threat environment culminating with his successful service on the U.S. Ambassador to Iraq's Personal Protection Detail (APD).  It can be found online at Amazon.com