Global Incidents: 25 Apr 2014
Critical Information
Brazil: Fresh clashes in Rio over dancer's death.
DRC: Stampede leads to deaths at tribute festival.
India: Nine killed in poll violence.
Pakistan: Suicide bomber kills four and injures 15 in Karachi.
Syria: Air strike on market kills more than 20.
USA: Tornado outbreak predicted for this weekend.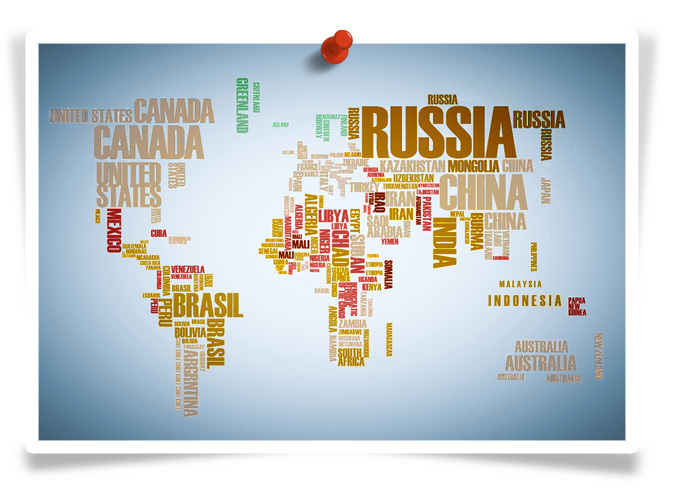 Africa
DEMOCRATIC REPUBLIC of the CONGO
Stampede leads to deaths at tribute festival: Several people have been crushed to death in a stampede at a tribute festival for Congolese singer King Kester Emeneya, officials say. He died in Paris earlier this year aged 57, leading to large crowds gathering in his home town of Kikwit in the DRC for the concert. The local authorities did not say how many had died. Thousands attended Emeneya's funeral near Kinshasa in March, after his death the previous month from heart problems. The AFP news agency says Emeneya was an innovative musician who introduced electronic instruments such as the synthesizer to Congolese music. The festival, which was due to continue until Sunday, has now been cancelled.

Americas
BOLIVIA
Bolivia dismisses hundreds of protesting soldiers: Bolivia's military chiefs have ordered the dismissal of more than 700 troops who have been protesting to demand better working conditions. The army, navy, and air force accused the men of committing acts of sedition and rebellion, and attacking the honor of the armed forces. The soldiers say the military discriminates against indigenous Bolivians, a claim the military denies. Protesters are calling for a meeting with President Evo Morales. The protest began on Tuesday with 500 soldiers, but grew to about 1,000 on Thursday. Non-commissioned officers and sergeants dressed in camouflage uniforms marched through the capital, La Paz, together with some of their wives and Aymara indigenous leaders who support their demands. The protesters are demanding reforms so that non-commissioned officers can study to become career officers.

BRAZIL
Fresh clashes in Rio over dancer's death: On Thursday police clashed with residents of a Rio de Janeiro shantytown that was hit by deadly protests on Tuesday. Police used tear gas and rubber bullets to disperse dozens of angry protesters from the Pavao-Pavaozinho favela. The protesters were returning from the burial of a man whose death – allegedly at the hands of police – triggered the earlier clashes. Authorities say they will investigate the death of TV dancer Douglas Pereira. Rio's public safety director, Jose Maria Beltrame, said they would proceed "with the utmost rigor and transparency."

GUATEMALA
Mexico and Guatemala free victims of human trafficking: Mexico and Guatemala officials say they have rescued at least 104 people from captivity and arrested 14 of their alleged human traffickers. Police in Guatemala said they raided two houses near the Mexican border and found at least 60 people who wanted to travel to the United States illegally. They arrested eight alleged traffickers. In Mexico, the authorities said they found 44 Guatemalan migrants in a house near the Guatemalan border and arrested six alleged human traffickers. Migrants from Central America often pay smugglers to enter the U.S. illegally, but are frequently abused by their traffickers. They can hold migrants in captivity to extort more money from the victims' relatives. Police in Guatemala said they carried out the raids in Huehuetenango province in the west of the country. They said those rescued were mostly Guatemalans, but did not give the nationalities of those arrested. In Mexico, the National Immigration Institute said the 44 Guatemalans, including seven women and two boys, were found in a house in the southern Mexican state of Chiapas. It added that the alleged human traffickers, who are thought to be from Guatemala, were wanted by the authorities in the United States.

PERU
Protesters occupy remote oilfield: Indigenous protesters have occupied Peru's biggest oilfield in the Amazon jungle near Ecuador to demand the cleanup of decades of contamination from spilled crude. The field's operator, PlusPetrol of Argentina, says the protest has forced it to cut back production by more than half of the 17,000 barrels of normal daily output. The protest began Monday in the field near the Corrientes River where the government last year declared an environmental state of emergency. Protest leader Carlos Sandi of the Shuar tribe said Thursday that the protest would continue until the government provides a solution. He said the government has dispatched about 400 police to the region. Pluspetrol has been operating the lot since 2001. Before that it was run by Occidental Petroleum.

UNITED STATES of AMERICA
Tornado outbreak predicted for this weekend: Tornado alley is about to experience a 'significant multi-day severe event' that may match all-time historic tornado outbreaks. Forecasters are predicting severe storms across Arkansas, Louisiana, Oklahoma, and Texas from Saturday to Monday that are expected to produce strong tornadoes impacting millions of people. The confluence of a low pressure system and moisture from the Gulf of Mexico are forecast to fuel super cell thunderstorms that will produce heavy rain, damaging winds, hail and deadly twisters. The storm front will move across the Rocky Mountains and into the southern plains by Saturday morning before strengthening on the back of Gulf moisture before moving east, according to the National Weather Service's Storm Prediction Center.

Asia
INDIA
Nine killed in poll violence: A total of nine police and poll officials were killed in India in two attacks on Thursday, one in a region hit by a Maoist insurgency and the other in Kashmir, the mainly Muslim region where many voters are boycotting a general election. Eight police and election officials were killed when assailants, that police suspect were left-wing rebels, blew up a bus they were traveling on in Dumka, in the eastern state of Jharkhand, police spokesman Anurag Gupta said. Five of the dead were police. Five others were wounded. In the second incident, one election official was killed and five people wounded in a gun attack in Indian-ruled Kashmir, where many people stayed away from voting in a constituency that was hit by pre-poll violence.

INDONESIA
Arrest after Bali plane alert: A passenger who caused a hijack scare on a flight from Australia to Indonesia has been arrested at Bali airport, officials say. An hour before landing in Bali, the plane's original destination, the pilot alerted traffic controllers to a possible hijacking on board, an Indonesian air force spokesman said. Virgin Australia said a passenger had been handcuffed by crew on the Boeing 737 after acting aggressively. The flight from Brisbane was boarded by Indonesian troops on landing after reports that it had been hijacked. Virgin blamed confusion around the incident on a "miscommunication" and said the passenger had been drunk. Crew members seized the passenger, who authorities identified as Matt Christopher, a 28-year-old from Australia.

PAKISTAN
Fighter jets target militant hideouts: At least 16 suspected militants have been killed in air strikes in north-western Pakistan, officials say. Warplanes targeted "terrorist hideouts" in the Khyber agency, which borders Afghanistan, a military statement said. It was a response to a number of recent attacks on police and civilians in the capital, Islamabad, and the nearby city of Peshawar, the statement added. A ceasefire between the Pakistani Taliban (TTP) and the government formally ended last week. Earlier on Thursday, a suicide bomber blew himself up in the southern city of Karachi, killing four people and wounding 15 others.

SOUTH KOREA
Obama in Seoul pledge on North Korea: U.S. President Barack Obama said America stood "shoulder to shoulder" with South Korea over North Korean provocation, as he continued his Asia tour. Mr. Obama, who arrived from Japan, spoke after holding talks with South Korean leader Park Geun-hye. His visit comes amid concerns North Korea could be planning to conduct a fourth nuclear test, following reports of activity at its nuclear test site. Mr. Obama also expressed his condolences over last week's ferry disaster. More than 300 people were killed after the Sewol passenger ferry sank off South Korea, in a tragedy that has shocked the nation. Most of those who died were teenagers on a school trip.

THAILAND
Grenades fired at Thai newspaper: Grenades were fired at a newspaper headquarters and a court in Thailand's capital, police said Friday, as political tensions heat up ahead of a court ruling over the fate of the prime minister. No one was hurt in the attacks. The first grenade left a small crater outside a building in the Daily News compound in northern Bangkok's Lak Si district on Thursday night, police Col. Kamthorn Auicharoen said. Another grenade landed Thursday night inside the gate of the Administrative Court in the city's northern outskirts, near an anti-government protest site, he said. It was not immediately clear whether the grenade was aimed at the court or the protesters.

Europe and FSU
RUSSIA
Russia fears Crimea water shortage: Russian officials say a water shortage in Crimea is threatening to become acute as Ukraine has reduced the supply via a key canal. Ukraine does not recognize the new authorities in Crimea who are backed by Moscow. Russia made the peninsula part of its territory last month. Russia says the Crimea-Ukraine border is now officially a state border. The Russian government plans to establish permanent checkpoints there, as well as new rules for entering or leaving Crimea, Ria Novosti news agency reports. The North Crimea Canal delivers water to Crimea from the River Dnieper, in Ukraine's southern Kherson region. The canal accounts for 80% of Crimea's water. The current water shortage is threatening 120,000 hectares (296,000 acres) of Crimea's crops, which rely on irrigation, Russian Agriculture Minister Nikolai Fedorov said. Crimea's harvest of grapes, rice, maize and soya will be ruined if it does not get more water soon, officials say. A ruined harvest across that area would mean losses of up to 5bn roubles (£83m; $140m), he told the Gazeta.ru news website.

UKRAINE
Helicopter hit by Rocket Propelled Grenade: A Ukrainian military helicopter exploded at a base near the eastern town of Kramatorsk on Friday after being hit by a Rocket Propelled Grenade, officials in Kiev said. The helicopter was hit in the fuel tank and exploded. "An army Mi-8 helicopter has exploded at the Kramatorsk aerodrome," the defense ministry in Kiev said in a statement. The chopper was on the ground when it was targeted and the pilot managed to escape but sustained injuries.
Kerry accuses Russia of destabilization: U.S. Secretary of State John Kerry has accused Russia of "distraction, deception and destabilization" in eastern Ukraine. In a strongly worded statement, he called on Moscow to help defuse the crisis there or face further sanctions. Earlier, Russia called on the U.S. to make Kiev stop raids on pro-Moscow separatists in the east. Russia ordered new military exercises on its border following the raids, drawing condemnation from Ukraine. Moscow has tens of thousands of troops along its side of the border and on Friday the acting Ukrainian Defense Minister Mikhail Koval told the Interfax-Ukraine agency that they had come within a kilometer of the border. The news comes amid an increasing war of words between the U.S. and Russia over events in eastern Ukraine. Pro-Russian separatists are occupying key buildings in a dozen eastern Ukrainian towns, defying the central government.
North Africa and Middle East
IRAN
Petrol prices surge as subsidies cut: Iran has cut state subsidies on petrol in a move that saw prices rise at midnight by up to 75%. Reports said Iranians rushed to fill up their cars before the deadline. The government of President Hassan Rouhani hopes the move will bolster an economy battered by Western sanctions. Petrol in Iran is still among the cheapest in the world but analysts say the increase will be unwelcome in a country where a quarter of adults are jobless or under-employed. The subsidies have been blamed for making petrol cheaper than bottled mineral water. The cost of subsidized petrol – which is available in limited amounts to each motorist – rose from about $0.16 (£0.09) a litre to $0.28 a litre at midnight. The price of petrol sold outside that ration rose from $0.27 to $0.39 a litre. Diesel and natural gas prices also rose.

SYRIA
Air strike on market kills more than 20: A Syrian government air strike targeting a market in a rebel-held town killed more than 20 people, activist groups said. The air raid on Atareb, north of the city of Aleppo, also injured dozens of people, activists said. The air strikes hit the busy vegetable market early on Thursday morning, the UK-based Syrian Observatory for Human Rights said. The Observatory, which is close to the rebels, put the death toll at 27. Syria is engulfed in a three-year civil war, which has killed about 150,000 people. Government forces have made gains recently, but rebels still control large territories.