NYPD cop who 'provided security' for El Chapo's wife busted for dealing cocaine
18th September 2019
An NYPD officer who provided security for the wife of El Chapo was busted for dealing cocaine and acting as security for other dealers in Queens.
Officer Ishmael Bailey, 36, escorted the wife of the notorious drug kingpin, Emma Coronel Aispuro, to Joaquín "El Chapo" Guzmán's sentencing in Brooklyn federal court in July.
Bailey was arrested on charges of conspiracy and sale of a controlled substance for allegedly acting as security twice when a load of cocaine was transported from various locations around Queens.
Bailey did his stint as security for the drug lord's wife in addition to his job in the NYPD, law enforcement sources said.
It's unclear who paid him for the trial security detail, but IAB investigators began probing him when they noticed him providing the security, the sources said.
Prosecutors say that on Aug. 27, the 12-year veteran met with an undercover cop who was posing as a drug dealer and allegedly agreed to act as security as cocaine was moved around the borough, according to prosecutors. If convicted, he faces up to 15 years behind bars.
---
Saudi King Salman's bodyguard shot dead by friend
29th September 2019
The bodyguard of Saudi King Salman has been killed by one of his friends after a "personal dispute", authorities say.
Gen Abdul Aziz al-Fagham was visiting a friend when he had a row with Mamdouh bin Meshaal al-Ali.
A police statement said Ali left the house in Jeddah to return with a gun with which he opened fire. 
He was shot dead after refusing to surrender to police, the statement said. Gen Fagham died of his wounds in hospital. Seven people were injured.
They include two people at the friend's house Gen Fagham was visiting, as well as five security personnel involved in the shoot-out.
Gen Fagham was well known among Saudis. He was close to King Salman and his long service included serving as the personal bodyguard of late King Abdullah, too. 
Tributes on social media described him as a "hero" and "guardian angel".
---
Justin Timberlake Grabbed by Notorious Prankster
1st October 2019
While arriving at a show at Paris Fashion Week, singer, Justin Timberlake, was suddenly grabbed by notorious prankster, Vitalii Sediuk, who has become known for crashing red carpet events and coming in contact with celebrities.
Crouched on all fours among the crowd of people, Sediuk, leapt out from below and held on to Timberlake's right ankle as he walked into the event hand in hand with his wife Jessica Biel.
Photographs of the incident showed Sediuk covering his face and clinging on to Timberlake's leg before he was pulled away by a team of security surrounding the singer.
Over the years, Sediuk has gained a reputation for his outlandish pranks on red carpets all over the world including Moscow, Los Angeles, Paris and France.
The hijinks that the former Ukrainian television reporter has pulled in the past range from hugging the crotches of Bradley Cooper and Leonardo DiCaprio, crawling underneath America Ferrera's dress at a film premiere, attempting to hug Brad Pitt, as well as trying to plank a kiss on Will Smith.
Though he's occasionally been let off the hook, his contact with Pitt in 2014 led to Sediuk's arrest.
Despite that, Sediuk previously insisted to the Associated Press: "I'm a normal guy. I'm not crazy … I'm doing this for fun."
He also said he hopes his antics lead event organizers to reconsider their security procedures, as well as stars to be more cautious when talking to fans.
"Don't get offended at me. Don't get mad at me. And just to be thankful that I show it's easy to get access to you and maybe you have to tighten security," Sediuk said. "Obviously, I don't want to say, 'Don't talk to fans.' But [be] cautious."
What you said
Even with all the BOLOs and credentialing it is still often challenging to find the needle in the haystack. We are far better trying to manage standoff distances to give us the buffer zones to react and staying incredibly vigilant at choke points or eliminating them whenever possible as we keep our clients moving then anomalies are easier to detect and manage.
This guy is however damn good at timing and exploiting blind spots.
Mark James
I see a lot of protectors eyes on the P and what the P +1 are doing instead of what's going on in the crowd where threats or embarrassment may come from!
Demund Windham 
Maybe he needs to get hired the way casinos hire ex-cheats. To consult them on their weak spots and what to look for.
Jared Allen 
Lame response by the security… Bending over with their arms out. That's useless, and it allowed the subject to gain precious inches to get to the principal. Someone should have dived on that guy like a fumble during the Super Bowl.
Philly Brick  
---
Kanye West has banned bodyguards from speaking to wife Kim Kardashian.
22nd October 2019
Kanye West's former bodyguard claims the rapper won't press lift buttons himself – and he's banned staff from speaking to wife Kim Kardashian.
Steve Stanulis described the rapper as his most difficult client ever. He claims he was fired after just 14 days for introducing himself to Kardashian.
He said: "I had to look after his toddler daughter once and it was so much easier than babysitting the father.
"He's 10 times worse than what you see."
Mr Stanulis then spoke about his first encounter with the rapper.
He said: "We headed to his music studio. When we got into the elevator Kanye just stood there with his arms folded and said, 'Aren't you going to press the button?'
"(Kanye) flipped out, squealing that his time was precious and that he couldn't believe I hadn't called ahead to find out which floor he worked on.
"I was amazed by the amount of bizarre behaviour I saw in just two weeks.
---
England Rugby team use Security Experts to Thwart

 

Spy Game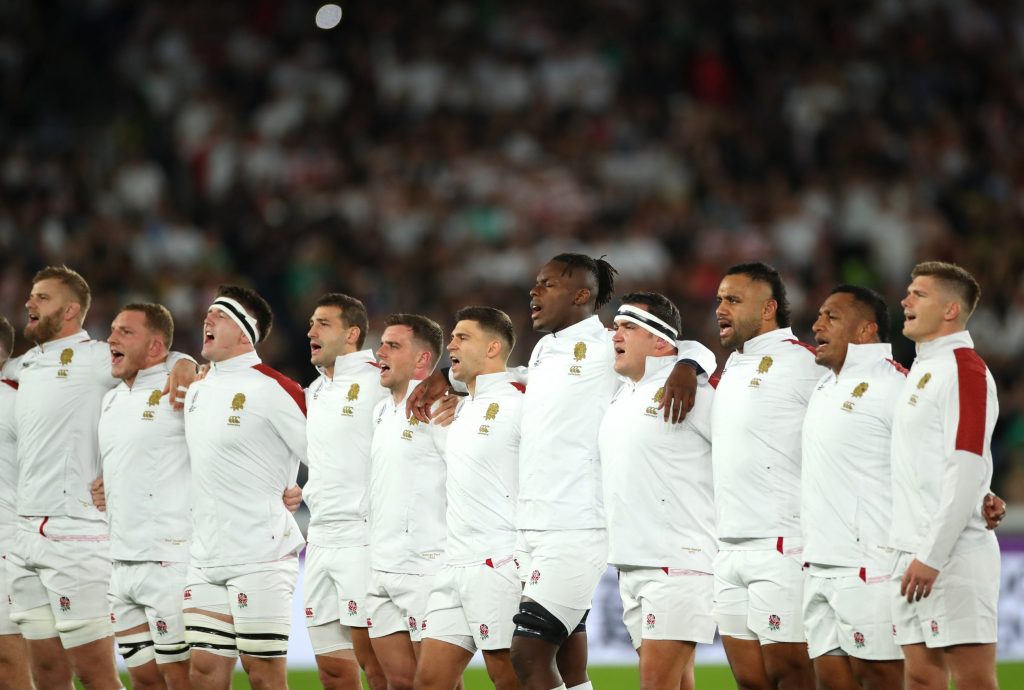 23rd October 2019
The England Rugby team have had two permanent security experts with them in Japan. Bill Renshaw and Fergus Michie have been accompanying the team throughout the World Cup. The responsibilities of the security officers is varied, from accompanying players on nights out to ensuring there are no breaches of privacy for the England squad.
Every team meeting room used by England during the Rugby World Cup is swept for listening devices by the security officers. The RFU confirmed that no bugs had been found in any of the team's five World Cup hotels.
In 2016, the All Blacks' security detail discovered a listening device in a chair in one of the team meeting rooms at their Sydney hotel before a Bledisloe Cup game against Australia.
When England held an open training session in Miyazaki two weekends ago, the security officers patrolled the touchline to make sure none of the hundreds of locals, who were watching from the first and second floors of a car park next to the pitch, were taking photographs or videos.
---
The SIA Puts Cybersecurity Top of the List for 2020 Security Megatrends
23rd October 2019
The Security Industry Association (SIA) has determined that physical security, artificial intelligence and facial recognition are among top 2020 Security Megatrends for the global security industry yearly report, which will be released in December 2019.
According to the data analyzed, cybersecurity is for the second year in a row the most prevalent trend and a top concern for c-level executives, governments, and enterprises. While in SIA's 2019 Security Megatrends report, artificial intelligence was number five on the list, it has moved up to second place in the 2020 report. A high number of respondents said facial recognition should be added as a megatrend for 2020, putting it third in the overall ranking. New trends on the list include national security concerns and identity.
"Cybersecurity resoundingly tops the list of Security Megatrends again for 2020." said Scott Schafer, chairman of the SIA Board of Directors. "SIA also forecasts that the trends of artificial intelligence and facial recognition will dramatically impact the industry in coming years. Both AI and facial recognition are experiencing clear technology advancements, and SIA will continue to track the industry and consumer tech adoption rates and emerging applications for these dynamic Security Megatrends."
---
Man dead after fight with apartment security guard
29th October 2019
A 24-year-old man, Deionte Davis – aka 'Junior', died following a fight with a security guard. The fight happened early Sunday morning at an apartment building near the Georgia State University campus. It started when the victim got in an argument with his friends. Ronald Myers, one of the friends, said "It was a minor argument among friends that was between us and it was handled between us,"
Myers said a security guard heard the commotion and followed the group into the elevator. Words were exchanged. 
"He tackled Junior in my room.'" Myers said. "He took his neck and he snapped his neck down."
Myers said he and the security guard tried to perform CPR, however doctors pronounced Davis dead at the hospital. His death has been ruled as a homicide, though it's unclear if the security guard will face any charges.
What you said
According to what's contained in the story, there was no trespassing, no complaint from other residents in the building. The best he should have offered is, "Hey fellas can y'all try and keep it down please. It's 2am and I'm trying to keep Ms. 2A from biting my head off. Thanks"
Note it on my daily and get back to my post. Anything beyond that the police should be called and I'm to observe and report until they arrive, I want to be the best witness. Unless there's a direct threat to another human life it's hands off.
Donald Sadler
---
Presidential Bodyguards Killed
30th October 2019
Four bodyguards of Ghana President Jerry Rawlings were killed when a car in his motorcade overturned near the West African nation's capital.
An escort car ahead of Rawlings' Jaguar somersaulted into a ditch after its driver swerved to avoid a minibus that crossed its path during a heavy downpour, the Ghana News Agency said. Police were searching for the driver of the minibus, who left the scene without stopping.
Two other guards and an employee in the president's office were seriously injured and were scheduled to undergo surgery.
Rawlings and his wife, Nana Konadu, were unhurt. Their car suffered light damage when it braked and was hit from behind by another escort vehicle.
---
Industry News November 2019,
At A Glance