Gavin de Becker adds Harry and Megan to his A-List clientele
June 03
Los Angeles, CA
The Duke and Duchess of Sussex arrived in Los Angeles in March from British Columbia, where reportedly their security arrangement with the Royal Canadian Mounted Police expired. It is now understood in America that they are being guarded by one of America's best-known celebrity protection companies, which charge clients up to £7,000 a day, according to reports.
That company is Gavin de Becker and Associates, who claims to protect 'over 90 of the world's most prominent families and at-risk individuals', believed to include, over time, the Beckhams, the world's richest man Jeff Bezos, Elizabeth Taylor and John Travolta.
De Becker, indeed, is a celebrity in his own right, thanks to his bestselling memoir The Gift of Fear – now published in 18 languages and a favourite of Oprah Winfrey's
De Becker is the A-list choice, even described by the actor Michael J Fox as a 'secret service for famous people'.
It is reported that the Duke and Duchess of Sussex are estimated to be looking at a bill of close to £7,000 a day – or £2.5 million a year – for de Becker's services. For that, they can expect a team of six bodyguards working in rotation, with four on duty by day and two at night. According to reports, the highly trained team might include former intelligence officers from the FBI and CIA, former US Marines, as well as behavioural scientists specialising in threat assessment.
Source: Tatler
Boris Johnson's car hit by security vehicle outside parliament
June 17
London, UK
British Prime Minister, Boris Johnson, has escaped unhurt after a security vehicle collided with the back of the car he was travelling in as he left parliament after prime minister's questions.
Video of the incident showed the grey Jaguar carrying Johnson pull out of the main gates of parliament as part of a convoy, including police motorcycles.
As it left, a man believed to be part of a protest by Kurdish activists ran towards the prime minister's car. Even though the man was pulled back by a police officer on foot, the car stopped suddenly, and a black Range Rover that was next in the convoy failed to stop in time.
Will Geddes, the managing director of close protection specialists ICP Group, said that Johnson's security team had been forced to make "a split-second assessment" of the risk to the prime minister during the incident.
"There clearly wasn't a strong enough cordon when the prime minister was coming out but people do get through. If it had been a suicide bomber then the police cyclist and the driver of the PM's Jag would have to have decided to have driven through.
"But it's a better outcome that there's a dent in the PM's car rather than a protester ending up nose down in the street because they've been knocked over."
Close protection officers would probably have been in the black Range Rover that crashed into the prime minister's car.
"Normally it is a cardinal sin to crash into another car in this kind of situation, but I think there are mitigating circumstances this time," Geddes added.
Source: The Guardian 
Executive Protection unit driving IOWA Governor 'deliberately' hit protestor with SUV
June 30
Iowa, US
An SUV carrying Iowa Gov. Kim Reynolds hit a Black Lives Matter protester who was trying to block the vehicle as she was leaving an event in northern Iowa.
The Iowa State Patrol confirmed the SUV hit the protester, who was among about two dozen Black Lives Matter activists who had traveled from Des Moines to Ackley. Members of the group weren't allowed into the event so they gathered at the end of a driveway and tried to block the governor's SUV.
Jaylen Cavil, a Black Lives Matters organizer, told the Des Moines Register that he stood in the driveway in the hopes that Reynolds would roll down a window and talk with protesters.
"I was standing right in front of the car and I just stood there. I was like, 'I'm going to stand here. Surely the driver of the governor is not going to hit me with her car. This is the governor, my governor, who's supposed to be representing me. I'm sure that her car is not going to intentionally hit me.' I was wrong," he said.
Cavil said the impact spun him around and lifted him onto the SUV's hood but he wasn't hurt.
"I 100% think they intentionally hit me," he said. "There's no way that this driver could not see me right in front of his car."
"Preliminary reports from law enforcement at the scene suggest the demonstrator intentionally stepped in front of the moving vehicle," patrol spokesman Sgt. Alex Dinkla said in a statement. "The demonstrator appeared to suffer no injuries, denied all medical treatment, and continued with his activities. The Iowa State Patrol is investigating the circumstances." 
Source: Kimt
Private security personnel deployed against demonstrators to protect war memorial.
June 26
Brighton, UK
A private security firm faced Black Lives Matter demonstrators at a war memorial.
Pictures show the firm's personnel donning stab vests and facing protesters at the Old Steine War Memorial, where tempers almost boiled over.
Police, who stood shoulder-to-shoulder with the men, have confirmed that private security was at the memorial last during the 10,000-strong march.
The Security Industry Authority (SIA) said that the operatives "chose" to stand with police to "assist with any issues".
However, mystery still surrounds their appearance on June 13 as both police and council could not say who they were.
Brighton and Hove City Council, which is the custodian of the monument, insists it did not hire the firm.
A Sussex Police spokeswoman said: "These were private security contractors who attended the war memorial.
"They were not police officers and they were not hired by the force.
Source: The Argus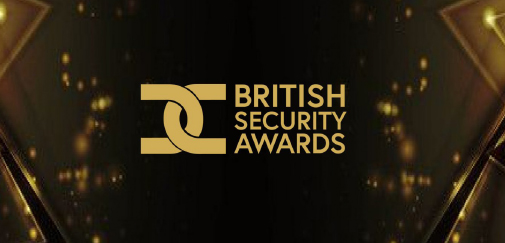 Security officers recognised for outstanding contributions during COVID-19
July 01
United Kingdom
THE 2020 edition of the British Security Awards, the flagship event run by the British Security Industry Association (BSIA), has paid tribute to all of the security officers working on the front line during COVID-19 with a Chairman's Special Recognition Award being bestowed upon security guarding companies and their personnel.
In announcing the Chairman's Special Recognition Award, Simon Banks explained: "It has always been the tradition of the British Security Awards to close by recognising an outstanding individual who has made a fantastic and life-long commitment to the industry. This year is different in our changing world, though. I had only one nomination in mind and, therefore, only one winner that I felt deserved the recognition of this particular award, which is our front line officers.
They deserve to be commended for the work they've carried out during COVID-19. We wanted to recognise their resilience and the risks they have taken, and continue to take, and also to highlight their role as critical workers in keeping the country running. This is our clap for the security guarding sector."
Source: FSMatters
Kanye West's ex-bodyguard calls star a 'bully' and threatens to sue
June 29
United States
Kanye West's former bodyguard is calling the rapper a "bully" and is threatening to sue for damages after West accused him of breaking a confidentiality agreement — when the bodyguard called him the "neediest, moodiest client" he's ever had.
Steve Stanulis spilled about his time protecting West on a podcast back in May, and lawyers for the "Jesus Is King" star fired off a cease-and-desist to Stanulis in early June, threatening to sue him for $10 million if he continued to run his mouth.
The letter claimed that Stanulis had made "false and defamatory" statements on the "Hollywood Raw" podcast with Dax Holt and Adam Glyn, and claims he breached a confidentiality agreement he purportedly signed in February 2016.
Source: Page Six
In this issues instalment of Ask the NABA Network we get your thoughts on this story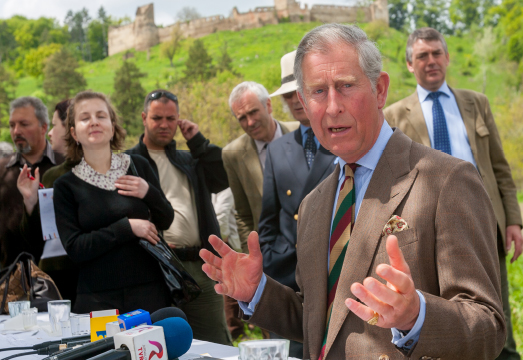 Royals and top politicians could become sitting ducks
June 26
London, UK
Bodyguards who protect Prince Charles and Prince William have expressed grave concerns over moves to strip junior royals and other VIPs of armed protection, according to a bombshell leaked report.
Officers who have to rely 'solely' on Tasers to stop someone being attacked are 'playing Russian roulette' with their lives and those of the people they are protecting, it adds.
The report, accuses police chiefs of putting cost-cutting above the safety of VIPs, the officers who guard them and the public.
It says the lessons of the Westminster and London Bridge terror attacks – where police were attacked by knife-wielding jihadis – have been 'quickly forgotten' and that 'a reckless trade-off of cost vs safety has taken place'.
security measures have been downgraded for a number of senior politicians, community leaders and others previously deemed vulnerable to an attack. 
The report's conclusion states: 'It would appear that the lessons learnt as a result of Westminster and London Bridge [terror attacks] are quickly forgotten and a reckless trade-off of cost vs safety has taken place, whereby once again cost is the winner that takes all.
'Maximising the safety of the Principal [the VIP] must remain the primary objective, whilst simultaneously ensuring the risk to the public and police officers is minimised. 
'Any new tactic must be safe and fit for purpose. It is our view that this tactic, as implemented, is neither.'
Source: Daily Mail
---
Industry News June-July 2020