Deborah Ainscough, founder and director of event and pedestrian safety specialist, Crowdguard, discusses the culture change that is already happening amongst those responsible for events, venues and the public realm thanks to the mooted Protect duty legislation.
It is now more than five years since the Manchester Arena Bombing, which highlighted failures in the safety and security of venues and events when 22 people were killed and hundreds were injured by a terrorist bomber.
The promise made by the Government in the aftermath was that lessons would be learned. In parallel with the subsequent enquiry, a campaign began, led by Figen Murray, the mother of Martyn Hett who sadly died in the attack. The aim of the campaign was to ensure that lessons are not only learned, but acted upon.
The mooted legislation – known as UK Protect Duty or Martyn's Law – which is proposed as a result, could still be months or even years away. Many people – from event goers to venue owners and security specialists – are frustrated that we are still awaiting the draft bill. But the proposals have come a long way. Not only was the public consultation completed this summer, but the spirit of the campaign and the suggestion of forthcoming legislation is already creating positive change. Furthermore, it is prompting awareness and action beyond the parameters of the anticipated bill, with cafes, restaurants and retailers considering how they can keep people safer, alongside venues, event organisers and those responsible for the public realm.
I know this to be the case from the talks I have both given and attended since Crowdguard was established just three years ago. While the delay in clear guidance and a legal framework is frustrating, behaviour change is already happening and a more diligent safety culture is evolving as a result.
Since Crowdguard launched our Threat Vulnerability and Risk Assessment (TVRA) service, we have seen substantial demand for this service from venues, event organisers and local authorities who want to understand the risk factors involved in bringing people together at their location so that they can be mitigated. TVRA is an essential first step in protecting people (and assets) because it helps those responsible for events and publicly accessible locations to see their location through expert eyes. Only by understanding risk can those responsible mitigate it, and take informed decisions about a proportionate response that enables people to continue to have a good time without feeling threatened or fearful.
It is clear that training and communication will be a major component of UK Protect Duty legislation – alongside physical safety measures – when a bill is finally passed into law. As the Minister for Security and Borders highlighted in the Government's response to the public consultation: "Taking measures to ensure that there is an appropriate and consistent approach to protective security and preparedness at public places is a reasonable ask."
In my experience, the events industry and local authorities have stepped up to the plate to act upon that reasonable ask already – what we need now is improved clarity and guidance to help those who do not know where to start, and those who do not have to comply but still want to protect the public.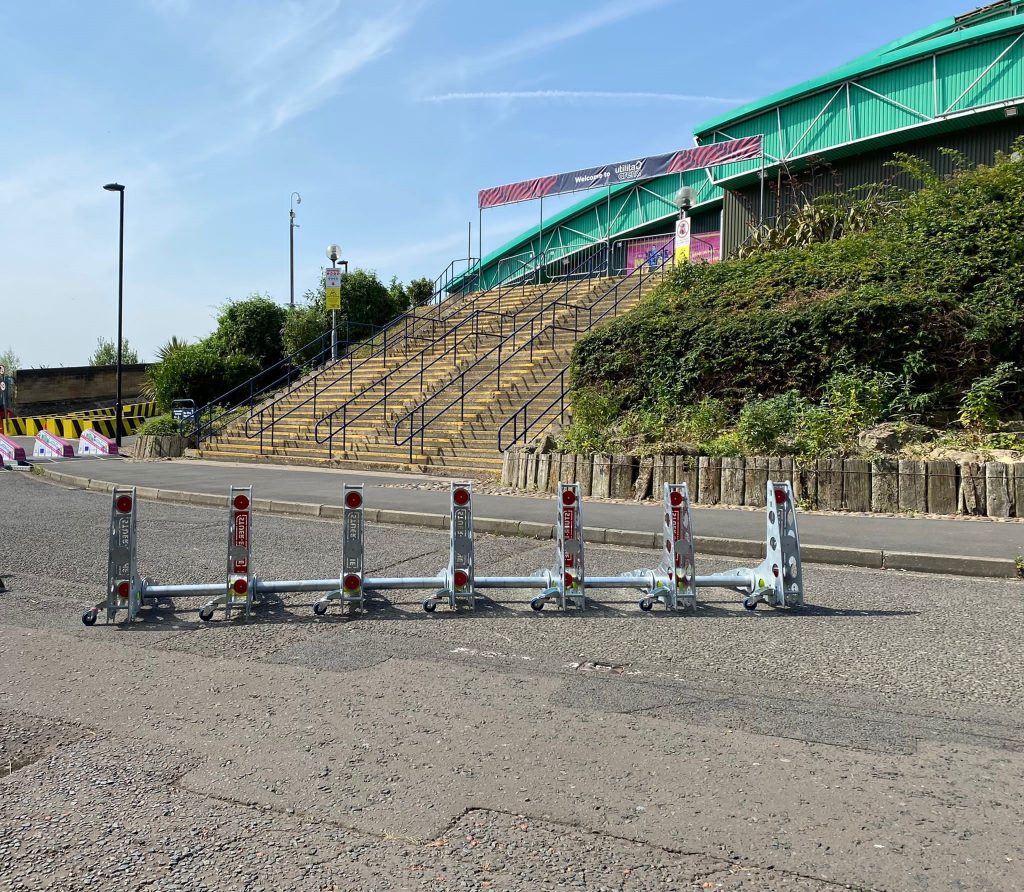 One of the obstacles to expediting the legislation appears to be proportionality. The Government's response to the consultation also states that "The responses [to the consultation] also highlighted the challenge of which organisations should be in the scope, and what would constitute proportionate security measures. This includes ensuring that there is not an undue burden on organisations, particularly those which are smaller in size or staffed by volunteers, such as places of worship."
Clearly, practical and financial factors do need to be taken into account, but, for many businesses, such as bars and cafes, which may not come under the scope of the legislation, there is not only a moral obligation to protect people, but also a commercial imperative to protect their brand. Thanks to the campaign for Protect Duty, the public is much more aware of the risk and of the duty of care required of any organisation hosting a public gathering. Consumers will choose locations where they feel safe, and both the media and social media will be unforgiving of companies that fail to put people above profits if an incident should occur in the future. As a consequence, the proposed legislation will not only deliver change for those directly affected by the need to comply; but will also influence those who understand the brand equity to be garnered by demonstrating a commitment to protecting customers.
Ultimately, both policy makers and those who will be responsible for complying with future legislation are still in the learning phase. What's brilliant to see, however, is that venues, event organisers and local authorities are not just willing to learn; they are eager to learn!
---
The wait for Protect Duty continues, but culture change is already happening
By Deborah Ainscough
Deborah Ainscough is the founder and director of event and pedestrian safety specialist, Crowdguard.