TOOLS OF THINKING
[Excerpts from an upcoming copyrighted book]
Everyone Thinks! Or Thinks They can Think! But are they using all their tools? PROBABLY NOT!! Why Do We Think?
To Gain Knowledge
To Be Creative
To Make Decisions
To Understand Consequences of Decisions
To Understand Others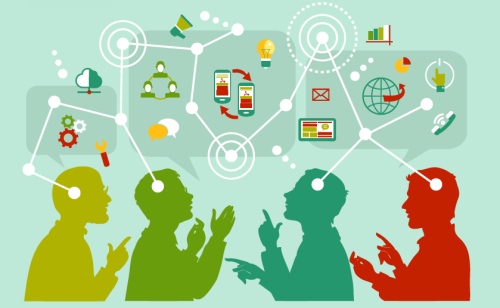 Security planning and execution requires a great deal of thinking. You think you can think, but do you use all your tools of thinking? Thinking is a natural involuntary act so noted by that little voice in your head that makes you think you are talking to yourself. This is your voice of thinking. It involves various functional tools.
As we look at the tools of thinking, in no particular order, we must keep in mind that to be really thoughtful and creative…You must use all your tools and we can readily see that taken as a whole each tool interacts with all the others. A carpenter, a mechanic, a professional businessman and an assassin wouldn't go to work without the proper tools. Even a criminal attorney (meaning an attorney who represents criminals, not an attorney who is criminal) would not appear in court without his briefcase. So now it is finally time to open your mind to your "tool kit of thinking" which, hopefully, will make you a better professional. You cannot perform your duties without thinking.
Language – The foundation of thinking…and Talking. Without a Language, there Can be no Communication…Without Communication, there can be no relationship Those of you who are multi-lingual have recognized that to speak in another language, you must think in that language. There are many words that are said in several languages that have various meanings in a different language. Those words may appear as something good in one language but in another language they have an entirely different meaning and could be offending when a compliment is meant. In one language a hilarious joke may be told to an appreciative audience and everyone "gets it" and laughs accordingly; the same joke in another language may be met with stone cold dead silence.
Vocabulary – Symbols of a language. Having sufficient understanding of a large data base of words and their meanings. No idea or thought can be transmitted without adequate words to express the intent of the communication, for example, between a protector and a protectee. The whole purpose of speaking is to communicate. The vocabulary a protector uses should conform to the understanding level of the people with whom he comes in contact.
Memory – Stores information and is a crucial part of the thinking process. Without memory we would have to relearn even simple things time and time again. The bad and/or good part of memory (depending how it is perceived) is that memory deteriorates and can be fallible and is not reliable. Looking at memory from the view point of a mirror, we can see the bad side of memory loss for what it is; a failure to remember. When trying to recall events, people, times, and places failing to remember can cause serious consequences such as an eye witness to a crime testifying to what he saw. What he says he saw and what he actually saw may be distorted because of suggestion and memory deterioration. The good side of memory deterioration is the ability to forget those horrific traumatic instances that occur during one's lifetime.
Input – To have something to remember, something must be input into the memory. This comes from our senses, education, experience, and training; it is a gathering of information. Input is received through the senses, touch, taste, smell, feel, hearing, perception and balance.
Experience – Accumulation of sensory input, environment, education and training. Experience is accumulative and may become an instigator of instinct; replying and responding to something merely without having to stop, think and plan because experience has taught its lessons well.
Reason – Deductive and inductive- Deductive means going from a general assumption to a conclusion based on facts and thoughtful analysis. Inductive is the cognitive process of understanding. It is fair to believe a conclusion should not be drawn until the facts are made clear. Fictional detective Sherlock Holmes arrived at most of his crime solving conclusions through keen observation and thoughtful deductive reasoning.
Imagination – Creative thinking. Being original and unique; the ability to form new images and sensations that are not perceived through sight, hearing, or other senses. Imagination helps us solve problems and to mentally view dreams, innovations, to craft fantasy. "If you can't imagine you can't invent…If you can't conceive of things that don't exist, you can't create anything new. If you can't dream up worlds that might be, then you are limited to the worlds other people describe"[1]. Not for nothing are the illustrators and ride creation people at Disneyland called "imaginators". A protective-security professional interweaves imagination and reality to construct and conduct his security plan. A criminal investigator uses his imagination in crime solving. He will ask himself, "If I had committed this crime, how would I have done it? Criminals are very imaginative, an investigator must be even more creative in using his common sense and looking at reality from several perspectives. In doing protective advances and research a protector must use all his imaginative powers and ask himself, "If I were to attack my protectee how would I do it?" In other words your security must be imaginative.
"Imagination is the capacity to link mind and body, intellect and intuition… A genius for the ages, Albert Einstein stated, without reservation: " In creative work, imagination is more important than knowledge".
Intuition – Knowing something without knowing how you know it; A "gut feeling"; Feeling and understanding what you don't see; an "Ah ha" moment. Those moments when you "feel" someone is watching or following you or when you know if "it doesn't belong, it is wrong". But it could be "if it is wrong, it doesn't belong". It's something your subconscious is telling you that your conscious fails to see.
Creation of a hypothesis – Forming a theory or idea. Asking "What if…" and building a scenario around that imaginative thought. This is how imagination interacts at every stage of the protective arrangements.
Invention – A means for testing the hypothesis. Formulating or building something new, such as a story, a mechanical device, or another way of approaching a problem.
Experimentation – Testing the hypothesis and invention. Prior to the protectee's arrival, the location should be walked through several times, testing every phase of the operation.
Aptitude – Natural ability; a "born in" feeling for doing something. We are what we are.
Attitude – Everyone has an attitude! It may be a good attitude or it could be negative. In protection and security thinking there is nothing to be afraid of except the hard work involved. Often our actions are exposed through our attitude. With a positive attitude, good thoughts happen; with a poor attitude (negative or downbeat) the result could result in a defeatist approach and all thoughts follow that line. The words a protector selects and uses can induce those around him to "read between the lines" and conclude the mood and intent (attitude) of the protector. When we are having a "down day" or our bio-rhythms are out of sync or we don't feel particularly well, our attitude could well be affected into a negative posture and not be creative.
Observation – This is the most important skill because it involves seeing, recognizing and reacting. What we see is a strong stimulus to thinking because as we open our eyes we are bombarded with visual images that "jump start" the cognitive thinking part of the brain. What we see isn't always what we get; sometimes what we see is what we want to see. It is ' … being able to distinguish the ordinary from the extraordinary'For example, an ordinary person may look at a bouquet of flowers and see them only as flowers; another may see the flowers as a romantic overture, even an apology; a poet may see a song; a painter may see a beautiful painting, a writer might see a story behind the flowers; maybe a wayward husband is apologizing for a derelict or indiscrete moment. It's not always in the eye of the beholder but in the brain of the beholder. To see something is to recognize what we are seeing as our input (based on our experience, memory, intuition, imagination, etc) and to react accordingly. "In the field of observation, chance favors only the prepared mind." – Louis Pasteur. "There is no more difficult art to acquire than the art of observation, and for some men it is quite as difficult to record an observation in brief and plain language."-William Osler, MD, Aphorisms from His Bedside Teachings and Writings. The French have a way of observing a true meaning of observation: "Ils regardent ce que je regarde, mais ils ne voient pas ce que je vois" – "They watch what I am watching, but they do not see what I see".[2] Of course this leads us to the next extremely important tool, perception.
Perception – A matter of a viewpoint, how we see and understand things. As Plato put forward, the appearance of something may change but the essence doesn't. We view a street scene from the top of a forty story building and the cars and people below seem very small, ant like. But viewing the same scene from street level we marvel at how large the vehicles and people have grown. Again according to Plato, reality of things resides in their essences (actual being) and not in their appearance. Show a child a picture of a horse and tell him it is a horse. He believes it until he sees an actual horse. The appearance has changed but the reality of the horse has remained the same. It's all a matter of how we see and understand things. A professional security operative must not be fooled by appearances, they can be deceiving, all depending on the perception of the moment and circumstances.
The objective of good observation and perception is to "see the 'Big Picture'", or the "whole enchilada". Seeing something through a "single lens" is like focusing on a small x in a circle written on a great white wall and seeing only the circle and small x. Seeing the big picture means the single lens is pulled away and the whole white wall and surrounding environment is exposed. An experiment to illustrate this is to pretend you are in kindergarten and make a "telescope" with your hands, put it to one eye and focus on the small circle and x while closing the other eye. All you will see through your telescoped hands is what you have focused on, the small x and circle. Take away your hands and open both eyes and suddenly you see the big picture. That is a responsibility of the observer, a thinker, and a good protective agent; see the whole story; make the team and protectee understand the "big picture".
Recognizing Patterns – Have you ever looked at a cloud and saw it in the shape of a lion? A man's face? Or some other object? Perhaps a tree? Maybe you have looked at the trunk of a tree and saw patterns resembling faces. It's not always fantasy because what has happened is by observing one thing you are reminded of something else entirely unrelated to the primary observed object and you recognize a specific pattern that can be turned into another object. The process of seeing more than what is actually represented includes the powers of thinking as describe previously. Police solve crimes by recognizing patterns of the criminal (the method of operation). Most of all when planning security, a pattern is a trap. Refrain from anything resembling a pattern.
Association – Linking one idea to another. It's like seeing someone you just met and he reminds you of another person. Or perhaps you smell something, peanut butter for example, and it reminds you of those grade school days in the cafeteria and the brown bag lunches your mother made for you. The smell of bacon frying may link you to the past when as a boy or girl scout you awoke to the smell of bacon being fried by the scout leader. As we are often identified with the people we associate with, words and ideas are identified with the company they keep. In a more simple explanation, ideas are born from association with other ideas. As part of protective research, if there is a particular individual of interest, look for associations with individuals and groups.
Play – As adults we have forgotten how to play. But as children we found fun in playing and often play led to creative invention through imagination. The writing of this work began as play, and hopefully continues as a form of "play". At least to this writer it is play, it is having a good time writing and a good use of imagination. An adult, who has forgotten how to play imaginary games, we should observe and listen to children at play. The children will create worlds of their own and maintain a running dialogue of their imaginative creation. Protective security is a complex and potentially dangerous game, but to fully utilize all your tools of security thinking, one must consider a play action, a counter action and at least an alternative play.
Common Sense – Native intelligence. Having the ability to reason based on experience and prudent judgment of the perception of the situation and facts.
Concentration and Focus –This is the way of the small thought; Focus on what you are doing while you are doing it…and nothing else.
Go For a Walk – Increases blood flow to the brain, eases stress and lets those thoughts grow. A nice walk out of doors, easy breathing, sights and sounds stimulating the thought process allows the imagination to bypass barriers blocking clear thinking
Transformation and Synthesis – Merging all the tools of thinking; sensory impression, memory, feelings, knowledge, experience, imagination, perception, invention, etc to come to the greatest conclusion – Thinking!
 BY Dale L. June
Dale June is a former U.S. Secret Service Agent assigned to the Presidential Protective Division at the White House plus serving in the Sacramento and San Diego field Offices and holds a Master's Degree in Criminal Justice is from George Washington University. He currently teaches at National University, Los Angeles and is the author/co-author of nine books about protection and Homeland Security/Terrorism.
[1] Robert and Michele Root-Bernstein; Sparks of Genius; Houghton Mifflin Company, Boston-New York; 1999
[2] Dimnet, Ernest; The Art of Thinking; Simon and Schuster; New York; 1928