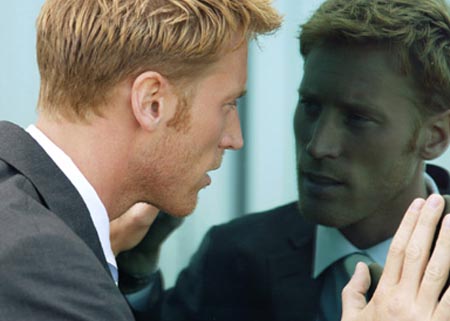 It is harder now than it has been at any point over the past 15 years for prospective operators looking to gain work in the security industry. And it's not just new entrants who should feel concerned as it becomes more difficult for seasoned veterans to stay employed on the circuit too.
Getting your CV on the right desk, at the right time, and read by the right person has always been something of a dark art or extreme fortune. The general consensus has been that it's more about who you know, rather than what you know. What's more disconcerting is, who you know has often been more important than how well you perform. But the landscape is changing and the 3 pillars of employment, who you know, what you've done and how well you're performing have equal emphasis once again.
9/11: War Time Boom Begins
The events of September 11th, 2001 precipitated a global expansion of the security industry, the like of which had not been seen. Not since the Second World War when private contractors spotted an opportunity to provide security to support the massive US industrial infrastructure, have we seen such a migration of workforce to the security industry. Catalysed by the terrorist incident on 9/11, the UK and US have mobilised civilians, en masse to multiple front-lines. As a result, they led the race to provide commercial security services to meet the demands of war. This hunger and demand for competent and experienced personnel created a goldmine of opportunity. Retired and active serving members of the armed forces were well positioned to plug the gap with huge wages paid to lure servicemen away from their duty and into the private sector. Over the past decade and a half, there has been no shortage of candidates willing to make the transition to reap the rewards.
The fight against terrorism in Iraq and Afghanistan, and to a lesser extent, counter-piracy operations in the Gulf of Aden, have all contributed towards a large-scale exodus of experienced law enforcement personnel drawn to new challenges being afforded within the private security sector.
During this war time period it has been possible to make a living in the security industry with little more than claim to some form of military/police training. The introduction of regulation in 2005 did little to promote higher standards within the industry. And in fact, only served to set a minimum bar for entry into what had previously been a highly competitive industry and notoriously difficult to get a start in. Many industry insiders argue that it was this that contributed towards a reduction in standards and lower calibre of personnel within the field.
Post-War Change & Uncertainty Takes Hold
Now in 2016, in the wake of a draw down of troops from off the frontlines of war, we're seeing a paradigm shift in the industry with recruiters and clients demanding more for their buck. The growing expectation is that operators must now be highly skilled, multi-faceted, dedicated and committed disciples of the art of security. Essentially, the industry is going back to its roots. Almost a decade after the British Government introduced regulation, we're starting to see the re-emergence of the three core fundamental components required for sustained employment within the industry:
• Qualified experience,
• A comprehensive network of industry peers
• Continuous professional development (CPD).
Without these three crucial assets, an operator will struggle to maintain consistent employment. Having either relevant experience or boasting a significant network of associates had always been enough to guarantee you a healthy volume of work opportunities. But now, in an overly saturated and slowly retracting industry, these elements on their own, will no longer keep the revolving door of job assignments turning like they once did. By contrast, now is the time for all security professionals to be well rounded on all fronts in order to be the top candidate for any job vacancy.
A New Class & Calibre of Professional Operators
Now is the time for realising the importance of continuous professional development and anyone who thinks that they can ignore it will get left behind. This is a competitive industry that rewards adaptable personnel who display an enthusiasm and passion for personal development. In a workplace, lending itself to 'survival of the fittest' only driven and self-motivated individuals will prosper, while others who are less enthused abut professional growth will perish.
The Era of Continual Professional Development
As any seasoned security professional worth their weight will tell you, CPD is not something that gets accomplished and then filed in the 'done tray'. It is a constant on-going commitment throughout your career. The long lasting rewards of being at the top of your field will go to only those who are truly committed and dedicated to being the best.
The next part of this article will focus on how you can create a framework for a lifelong commitment to CPD and thus, a long and successful career in the security industry.
A) Prioritise
The first thing you must do is prioritise CPD, which means you need to elevate it in your list of priorities and begin to view it as the single most important investment which comes annually from your salary. This means committing time, effort, energy, and resources to continual development before anything else. It must therefore share equal or greater priority to funds you put aside for retirement, investment, home improvement or your next holiday. Remember, CPD is the key to staying continuously employed in a competitive industry. If you're not working then you have no paycheck to take home, put away, or retire from!
B) Budget
Having surveyed many industry professionals on the amount of money they budget annually for CPD, the results vary dramatically from 5 – 20%. Therefore, a reasonable range is in the neighbourhood of 10-15%. Personally, I consider 10% annually to be a reasonable amount for an individual to commit to in order to maintain a healthy level of professional growth. Though the first steps on the development ladder can often be the most expensive. Once you have established a solid foundation of accreditation in a variety of areas it will typically become cheaper to supplement and refresh your skillset from there on.
C) Commit Time
It may come as a surprise to many that one of the biggest obstacle to developmental longevity isn't a lack of funds. It's a lack of time. Parting with the course fee upfront only requires you to be decisive for a brief instant, whereas seeing a training program through to the end demands commitment, focus and dedication. So in order to be successful in your quest for professional development, be sure you can commit yourself fully to the process in order to gain the most value and return on your investment. Hold yourself accountable by blocking out time in your schedule upfront. Try using a year planner or electronic calendar and set reminders. Being honest with yourself in this manner will ensure effective planning, while setting a positive intent to complete what you begin.
D) Take Action
With this framework you are then armed and ready to train, educate and prepare yourself for when those opportunities arise! Delaying action until the opportunity presents itself invariably means training loses out to other life commitments. Reluctance to make large financial commitments in such a volatile industry is understandable, but this highlights the importance of making sure your research is as thorough as possible so that you are well-positioned when the opportunity arises.
A Well-Rounded Operator
So, what can you do to ensure your investment in CPD will give you a positive return and will result in you being a more rounded, qualified and experienced operator?
A) Get Informed
Relatively speaking this is still an industry in its infancy. Of course, private security has been around in one form or another for as long as there has been trade and a form of currency. However, in the last 15 years, it has developed significantly enough to warrant special attention from governments and regulatory bodies. But due to its relative nascent state, it's anticipated that the industry will continue to evolve at a rapid rate. So, it would benefit you to research and stay up-to-date on the state of the industry. Get plugged into global media outlets. Digest and contribute to credible industry blogs and forums. Subscribe to relevant industry publications to keep your knowledge of current security matters in top shape. Maintaining a keen interest in current affairs will give you an early indication as to the direction of unfolding global security matters. Having a knowledge of emerging markets, growing economies and the location global natural resources will help you pre-empt where there will be a need for your professional services in the future. You can put yourself ahead of the curve by already having basic knowledge of these important issues.
B) Network
There are many resources and articles available on the topic of networking so I won't belabour the point here. Networking is a concept which people in this industry have become very familiar with over the past few years. But that's not to say it's always being done correctly or effectively. In my experience, the single most effective rule, and often the most overlooked, that you can implement when engaging in any form of networking is 'if you're not offering anything then you won't get anything in return.' So, before you open your mouth, start to type, or begin to engage with other professionals, stop and ask yourself whether what your contributing will be of value? Simply asking the question 'how can I help you,' and genuinely meaning it will win you favour faster than anything else you can do. Remember, be genuine and honest and I guarantee your networking experiences will be much more rewarding.
C) Join a professional body
Good professional associations and industry bodies are dedicated to providing members with resources that help them enrich their careers. They can also provide a forum for advice and feedback, enabling you to engage on the same platform as experienced and influential leaders in the field. Often, the professional association is a close network of like-minded individuals that help members stay informed and engaged. They can serve as a great networking hub and a portal for current job vacancies. By becoming a member of a professional body, you align yourself with the core values and credibility of that organisation, so chose carefully how you want to be represented.
D) Personal Administration
On both a personal and professional level, remember to be diligent about your administration. As a well-rounded professional operator, you always want to have your financial house in order. You also want get licensed and fulfil the accreditation requirements. You might also consider registering yourself as a company in order to pre-empt the need to do so as a requirement for a potential job or engagement in the future. And as previously mentioned, administering your personal affairs includes prioritising and planning for CPD courses, industry conferences, and events.
E) Professional Presentation
Always present yourself in the best manner regardless of the medium. It goes without saying that your reputation is your biggest asset. And this needs to be at the forefront of your mind whenever and wherever you present yourself, including how you draft your CV, create your CPD portfolio, and engage in any online platforms such as Facebook groups or forums. It extends from what you write, for instance in a cover letter, to how you present yourself in images such as the type of profile photo that you choose to represent you. Additionally, you exude your level of professionalism with your mannerisms and behaviour in person during an interview and interactions while you are on the job.
F) Professional Courtesy
Along the same lines of presenting yourself as professionally packaged through CV and interactions, it is equally important to extend professional courtesies. Or put simply: to help others. I'm sure most of you who are reading this didn't get to where you are (regardless of your position on the career ladder) without a little help along the way. So give back and help others. The effects of this will be profound both in your professional career and personal reward. But the key is to do this without thought of getting anything back in return, other than the reward which comes from the satisfaction of knowing you've helped a peer along the way. And in doing so, you have contributed towards improving the industry as a whole.
Seize the Moment
It is inevitable- the time for change has come. You are at the cusp of a great opportunity to build, remake, or enhance skillset as a professional. A word of advice is to stay versatile. Don't put all your eggs in one basket; always have other alternatives and backup options and plans as a safety net. Take this moment as a perfect opportunity to train in different disciplines so that you are the complete package. Don't wait until you're unemployed to act.
The time is NOW! Seize the opportunity you have to get ahead of the pack. Build momentum, get engaged, and stay motivated. A career in the security sector is amongst the most rewarding and satisfying of any industry, but it won't happen by accident.
Be the change you want to see.
~Gandhi
Jon Moss
Jon is the principle security advisor to a prominent, high net worth client and travels throughout Europe in this role. Experience gained as a CP Operator, Team Leader, Project Coordinator and Risk Manager has been built on the back of 12 years service as a member of the elite British Parachute Regiment. In addition to these operational roles, Jon also dedicates a large amount of his free time towards helping to run The British Bodyguard Association and serves as the Managing Editor of the Circuit Magazine, the longest running dedicated publication for the protection sector.