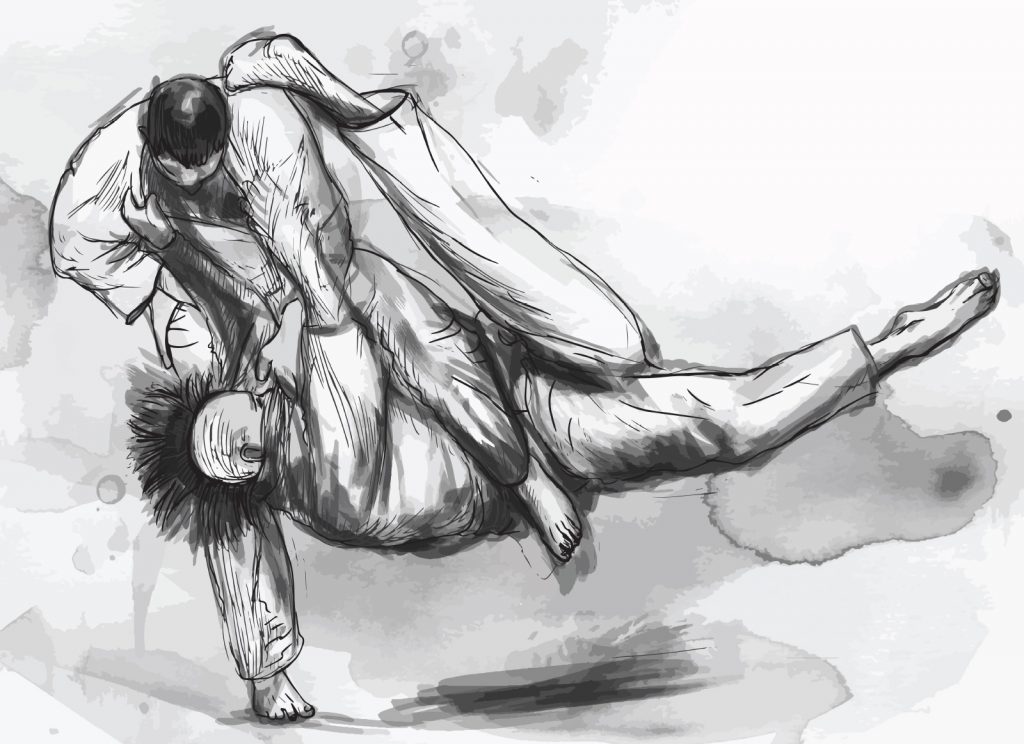 It seems a strange anomaly to me that as a Close Protection Officer there is no requirement for me to have any physical intervention training. 
I hear that there are plans afoot to make Protection Officers take the physical intervention module from the SIA (Security Industry Authority) Door Supervisor (DS) course, which on the face of it seems like a reasonable idea. The hole in that particular plan is that from what I can gauge the physical skills element of the DS qualification is not fit for purpose.  Certainly, it does not fit the bill for close protection of any description.
It is a bizarre situation.  Door Supervisors and Close Protection Officers deal on a regular basis in the Utility of Force. By definition, that means that even if no blows are ever struck, those using the Utility of Force need to be capable of delivering such force as is necessary.
To leave them untrained leaves them vulnerable to either being on the wrong end of physical violence, or not capable of delivering the amount of violence required without being excessive.
The Utility of Force starts with mere presence. In most cases, certainly within my experience of working within a number of security settings within the UK, the implicit idea that a DS or CPO is willing to engage in confrontation will ease a potentially violent situation. This means that within the society that we live in and uphold, de-escalation is a key aspect of the Utility of Force, but that is for another article. For now, I wish to continue to address the preparation that is required for the explosion of physical violence; not the ultra-rare, extreme stuff, just that which an average DS or CPO might encounter.
I have been lucky in the training I have received for my work. Despite the fact that there is no requirement for it, my Close Protection training course did include a useful physical skills module (I am quite happy here to name check Phoenix of Birmingham); I was also trained by a National Health Service Psychiatric Department in Dundee. Coupled with my years of training in judo and aikido, I have managed to pick up a useful array of techniques that have served me well in just about every security situation that I have found myself in. Please don't read this and think I am claiming to be indestructible – I break and bleed as does everybody else, but I am certainly in a better position to control violence than I would be without that training.
The rationale behind Phoenix giving physical skills training was that many people, even those entering the world of security on so many levels have never actually been involved in physical violence. There was a certain amount of brutality about the Phoenix course, but it was not excessive, the point being made that if you receive incoming, you still need to be able to operate. It is a point echoed by a colleague of mine, a very professional door supervisor. He suggests that the receiving of a punch to the face will find out whether you are suited for such work or not: I wouldn't necessarily agree with him, but I do take his point.
The other side of Phoenix's physical skills training was related to breakaway techniques and restraint. Now, to me, what they taught should be the very minimum taught to door staff.  Yet it isn't. Such techniques are, again, essential for CPOs, who are usually keen to disengage and keep any situation fluid. They are also, however, important to those involved in other areas of security. Without proper training it is easy for a violent situation to end up as merely a fight: fighting is something that I'm not keen on, it tends to cause distress to my shirt.
The question arises, then, what should Door Supervisors and Close Protection Operatives be taught, as a basic go to. I don't believe the question is that difficult. Certainly, at this point there will be exponents of various martial arts stepping forward to espouse the efficacy of their own system, but most can be discounted easily due largely to the laws of the country and the use of physical force: striking arts tend to be too aggressive and/or will not control a situation.  BJJ has its advocates, but the idea that most fights go to the ground is, in my experience, a myth;  BJJ does not do well in a stand up toe-to-toe and again it lacks controlling an adversary on their feet.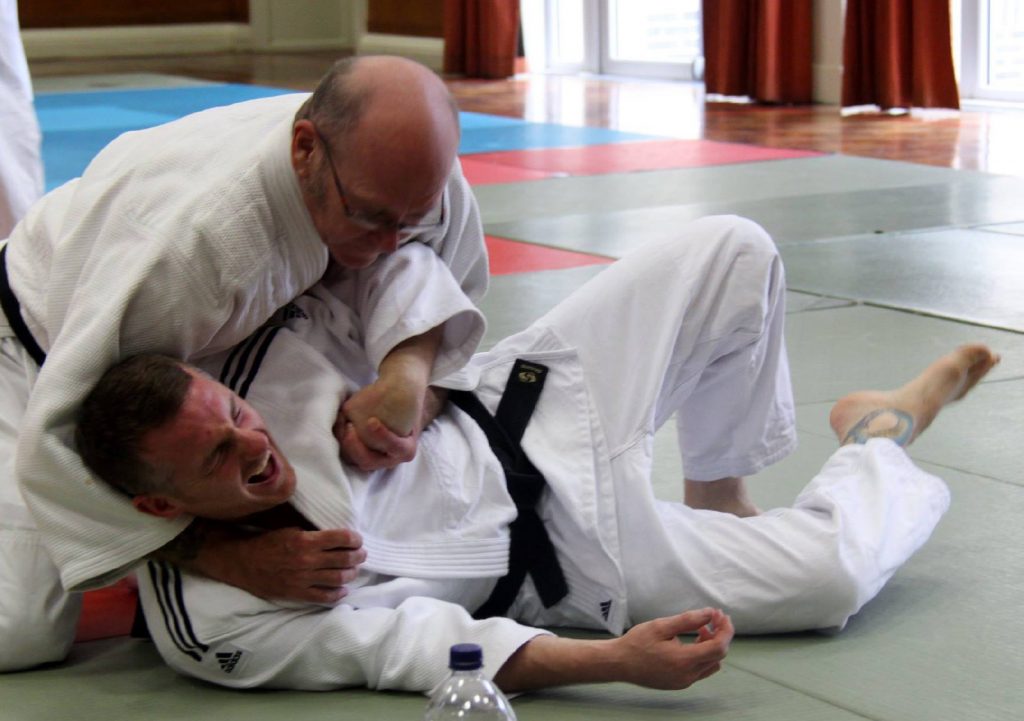 I started doing Judo as a young man because it was the basis of military unarmed combat, but I have discovered over the years that unless you find someone to teach you the more esoteric aspects of it, it can also be too violent and/or scrappy. Police systems, however, draw heavily on that esoteric aspect of judo, as does aikido and the restraint techniques I learnt in a hospital setting. What I like particularly about what was given to me by the psychiatric department was the fact that the techniques were simple to learn and allowed for a gradual escalation depending on response: much the same as those taught to the police.
Physical violence is a fact of life. Those of us involved in the security industry are in the front of the queue when it comes to people wishing to cause us harm. It is right that we are held to account and it is right that we are taught and encouraged to use de-escalation techniques, but at the moment we and those we are dealing with are in greater danger than need be because the training is inadequate.  Perhaps this is due to the fact that we live in a society where everybody is scared of being sued, but either way, it is not good.
---
Utility of Force
By: David Hammond
David Hammond is a judo and self-defence instructor who also works as a Close Protection Officer and Door Supervisor. His experience includes working with bands, television, and court witnesses and he specialises in Individual Bodyguarding (IBG). He can be contacted at david@dthprotection.com