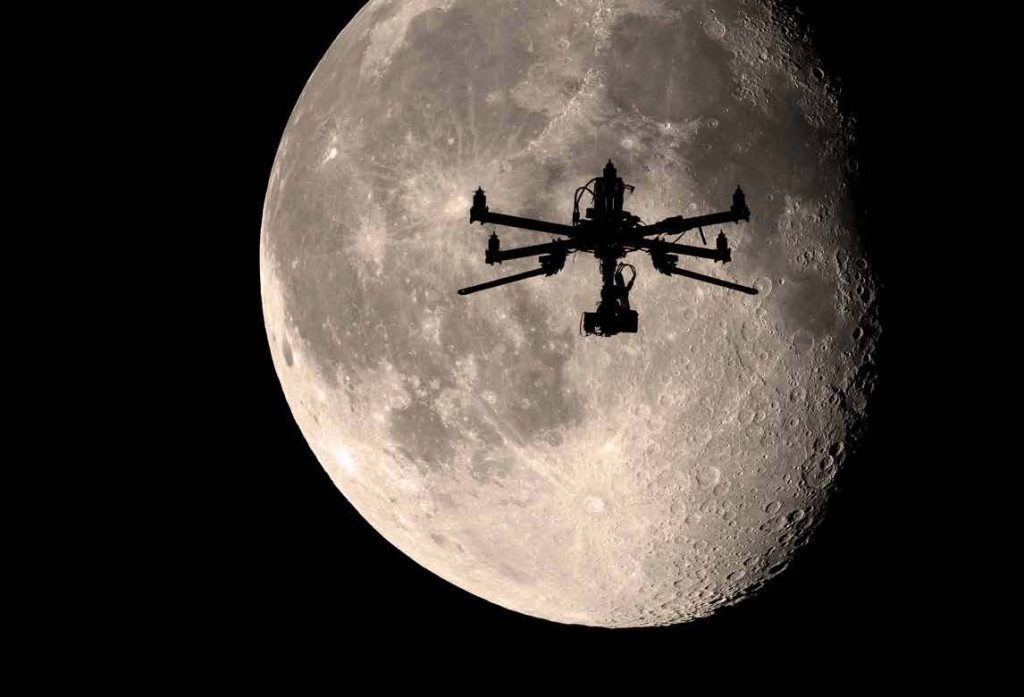 Gil Boyd is an expert in physical security measures and warned us of the dangers of unmanned drones 4 years ago in this article he wrote for the Circuit. After the recent chaos caused by drones at Gatwick airport, London, UK, it would be worth reminding ourselves of the threat posed by this unregulated, flying menace. He's what Gil has to say on the subject.
From my standpoint, as a person who designs specific specialist equipment for Military and Government Agencies, I have followed the progress and development of the drone for many years, knowing its inception would eventually be "abused by a few" if control measures were not put in place. Their potential for good in the future is enormous, but likewise, there will be those who use them for criminal activities, such as the drone packed with drugs, mobile phones and a knife which was flown into Bedford Prison, in the UK; It was thwarted when it hit the razor wire surrounding the walls.
After the rapid development of mobile phones, WiFi, and Bluetooth due primarily to the high resolutions achieved in both the chip and camera technology, it was only a matter of time before those involved in the quasi-toy industry saw a potential market for such a product.
We have seen, over the last 10 years, how the tiny flying helicopter and quadcopters, designed to be handheld and for internal use have gone on and morphed into a whole new genre which attracts all groups and ages.
The military campaign in Afghanistan demonstrated the real potential of Military drones, carrying everything from high-resolution cameras to weapon payloads. Governments have embarked upon a massive collaboration with major arms manufacturers to produce the all-encompassing pilotless drone for the future.
Why do I raise these concerns over drones now?
My concern is that if nothing is done to "Police" the sale of the more advanced 'professional' drones soon, and if steps are not put in place to protect critical military and government installations then we will inevitably see a spate of high profile incidents, which could have easily been avoided.
Putting aside the small palm-sized aerial drones, currently sold as toys, it is the more sophisticated drones which can carry payloads of a few kilos that should be of more concern when you're conducting security and threat assessments. Not only do they come with Global Positioning built in as standard, but they also have the potential to have Geo Fencing applied and installed by manufacturers to stop their products from flying into dangerous or designated airspaces as a security risk. These measures would prevent them from breaching perimeters of airfields around the world, as seen with the recent incursions at Gatwick airport which closed the airport down and caused chaos for tens of thousands of people.
So why not fit restrictors to drones as standard?
There have now been numerous recorded incidents to the Civil Aviation Authority (CAA) and the Federal Aviation Authority (FAA) of near misses on approaches to airports in the UK and the US with drones being flown in the path of aircraft on their approach when landing on runways. Presumably, they are being flown into such dangerous positions to produce the best possible aerial shot of an aircraft landing, and without any thought to the hazards they create.
For instance, the CAA recently received a call as an Airbus A320 was landing at Heathrow, when a "toy" radio-controlled drone flew within 20 feet of the aircraft, with a report later concluding "that there had been a serious risk of a collision."
Earlier this year, BALPA, the British Air Line Pilots Association demanded that drones, officially recognised as Remotely Piloted Aircraft Systems (RPAS), should meet the same rigid safety standards as piloted aircraft. This has led to the CAA, producing a sensible initial "permissions" policy, not licensing, surrounding those drones that exceed specific weights and other criteria.
In simple terms, the heavier the drone, or the greater the commercial nature of your venture, the more regulation is applied to them. The drone must also not reach more than a height of 400 feet, as defined in this advice to the aviation industry from the CAA
Many of these drones are well under 20 kg in weight, and it is this figure that separates their classification. Any drone which exceeds that weight needs to have a licence issued by the CAA.
It's easy to imagine the potential consequences of a drone of any weight crash landing uncontrollably or falling out of the sky, in open areas with large public gatherings, such as music concerts or sporting events.
In media use, it would appear as though drones are fast taking the place of the old overhead wired systems, which can only produce fixed arcs of images, such as we see at race car meetings, athletic track events and the like.
These uncontrolled menaces in the sky, even affect celebrities too, and it would appear no one is safe from their potential "bite." Enrique Iglesias, who introduced a small drone to his on-stage act. While performing at the concert, in Los Angeles, in front of 12,000 fans, Iglesias grabbed at the airborne drone with his right hand while singing. The propellers caused him to sustain severe cuts to his fingers that later required medical attention.
Civil Aeromodelling Clubs know only too well the risks associated with radio-controlled aircraft and have their own guidelines and regulations nationally and internationally to govern their safe use. However, there are no such regulations currently in place for these cheaper, camera-fitted drones.
Recently, I was assisting the Japanese Government in a professional capacity when a sophisticated drone, manufactured by DJI and called the Phantom, crash-landed on the roof of their Embassy. It was never claimed back by its user, and this particular model of drone normally retails over the $1500 (£1300+) mark and has some pretty advanced technology built into it. For instance, it has an automatic recall facility, to land back at the point from where it took off, so long as it has power enough remaining to achieve this. It transmits stable images back to its user from up to 2.8 miles away with digital streaming at 720p. This 720p format is primarily used by TV broadcasters to produce aerial photography to an acceptable level for screening, with other high-quality cameras able to be fitted to this drone platform to provide even higher quality imagery of up to 1080p.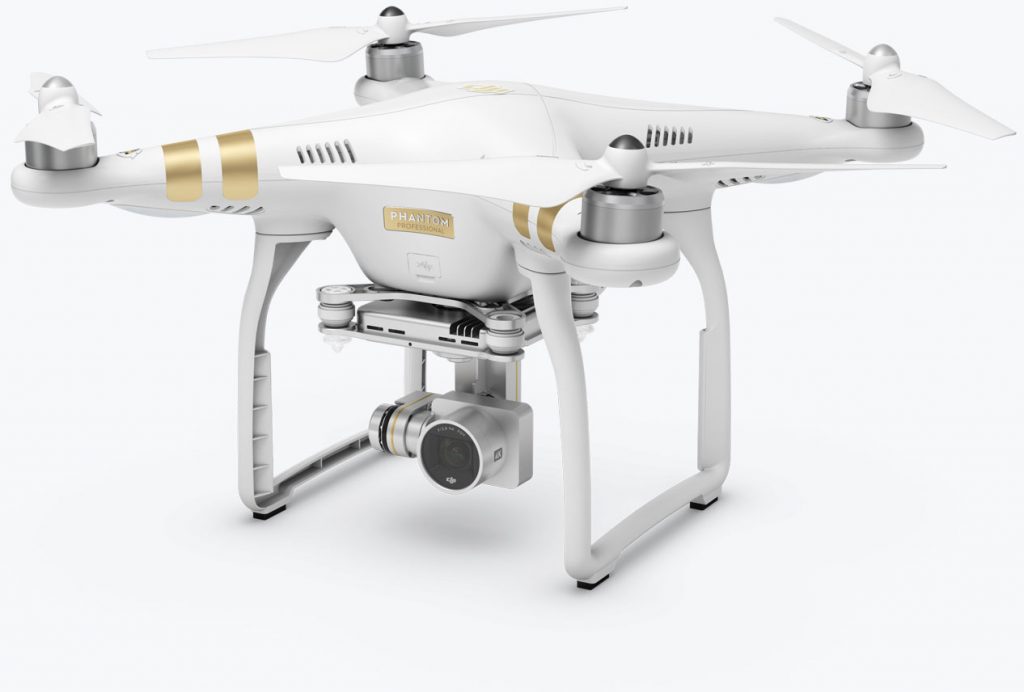 The United States government has clearly analysed the threat and the potential these unmanned drones bring to the domestic marketplace. There is now a 5-mile exclusion zone around the White House for obvious reasons, and talk of producing "friendly" counter drones to eliminate targets as they arise.
So why is there not more widespread regulation? Are we waiting for a terrorist or anarchist to substitute the camera's weight with an explosive device before we sit up and take notice? This is now one of the most significant security risks for all major government installations and prominent landmarks around the globe.
These drones are controlled by wireless technology. My adage has always been," if it's transmittable, it is receivable and therefore it can be intercepted, whether it is analogue or digital technology."
On that basis alone, it is only a matter of time before key buildings begin to utilise "jamming" devices at designated 2.4GHz frequency steps, and the resultant technology of friendly attack drones to keep these unwanted visitors from venturing within the confines of their protected installations.
Always consider these drones and their potential when carrying out security reviews of key locations for your principals, especially in built up and remote areas, where these small but highly versatile and maneuverable drones can operate partially undetected.
The future development of small drones and the technology they will incorporate is as limitless as the human imagination, and I am sure one day they will have a rightful place in supporting mankind in our busy daily lives, with features, for instance, that will allow them to be used by the postal service, performing small, fast deliveries to your door for example.
Those who underestimate their potential now tend to be those with ignorance towards technology generally. The only thing holding this technology back, like many applications in the security market, is battery conservation. However, with solar power fast becoming an alternative onboard charging medium, it's likely only a matter of time before high capacity batteries are used in drone unmanned aircraft, enabling them to fly in all weathers, and for longer durations.
While Governments have already developed the lethal capabilities of the drone on the battlefield, it will be the smaller more commercially available drone that we need to be concerned with. Until greater regulations and countermeasures are introduced, we need to remain mindful and watchful of the threat these 'toys' pose to ourselves and our clients.
---
THE DANGER OF UNMANNED DRONES
By Gil Boyd
Gil Boyd BEM formed the Home Office Hostage Siege Technical Requirements Group whilst serving as the Principal Technical Officer for the Organised & Serious Crime Unit in a UK Police Force. He has been responsible for designing many specialised pieces of equipment still used to counter Hostage/Siege and Aircraft hijacking incidents worldwide.
He is now the Technical Director of the British Security Association www.britishsecurityassociation.com and advises corporate businesses, blue chip companies and Royal Palaces on specialist personal and physical security measures, through his company www.goodmanbentley.com.
July 2015