An Introduction to Celebrity Protection and Touring, is a new book by Circuit Editor, Elijah Shaw and regular contributor, Dale June. The book offers a peek behind the scenes of the close protection industry, more commonly known as the bodyguard business. 
This book centers in on the exciting, but often misunderstood, sector of the security industry that involves working with celebrities, actors and musicians, and takes the reader on an informative and entertaining journey into their world of touring, filming and promotional appearances.
While many may think that celebrity protection is a 'one size fits all' solution, nothing could be further from the truth. In this highly specialized corner of the industry, you are not only concerned with protecting the client from harm but you are also charged with safeguarding their reputation. All this with the added pressure of the entire world looking over your shoulder, waiting for a slip-up.
The book is packed with real-world advice, tactics, and techniques on how to identify and defeat potential attackers, as well as covering everything from dealing with overzealous fans to hyper-aggressive paparazzi. If you're interested in a career in celebrity protection or just curious and want to take a 'peek behind the curtain' then this is the book for you. An Introduction to Celebrity Protection and Touring offers proven solutions from two experts that have covered the full gambit from the Grammy Awards to the White House.
---
Buy the Book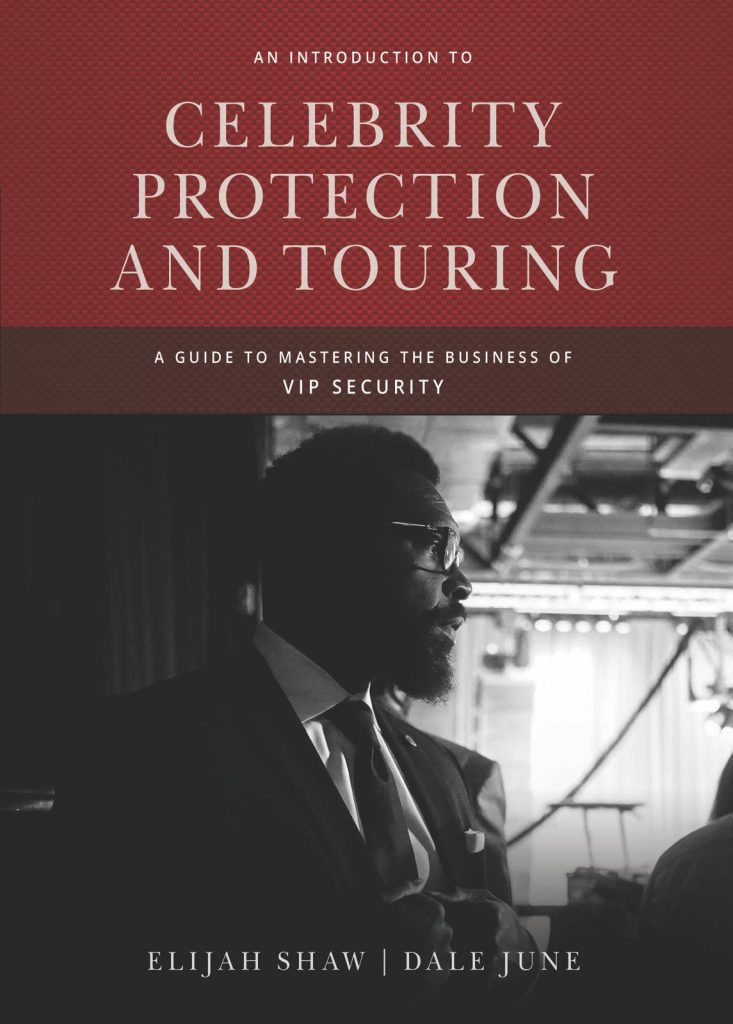 ---
About the Authors
Elijah Shaw
Elijah J. Shaw is the CEO of ICON Global, Inc.  A consulting firm specializing in Executive and VIP Protection. With tours of duty that frequently take him across the globe, Elijah acts as a personal bodyguard to a number of highly recognizable public figures, providing security consultation and staffing worldwide.  As an instructor, Elijah teaches an internationally recognized program on Celebrity & VIP Protection at the ICON Academy, as well as in conjunction with Executive Security International(ESI), the nation's oldest bodyguard school, where he currently sits on the Board of Directors.
Elijah also serves as the current National Director of the North American Bodyguard Association (NABA) and is the Editor of the Circuit Magazine in which he writes an ongoing column entitled, Keeping Your Edge. A seasoned expert with dealing with the media on topics related to Executive Protection and the Bodyguard Industry, Elijah has been featured in prestigious publications such as  Portfolio, Entrepreneur and Inc. Magazine.  In addition, he has been interviewed for his expert opinion on major broadcasts such as The Today Show, FOX, and E! News.
Dale June
Dale June is a former U.S. Secret Service Agent assigned to the Presidential Protective Division at the White House plus serving in the Sacramento and San Diego field Offices and holds a Master's Degree in Criminal Justice is from George Washington University. He currently teaches at National University, Los Angeles and is the author/co-author of nine books about protection and Homeland Security/Terrorism.