Global Incidents: 13 July 2013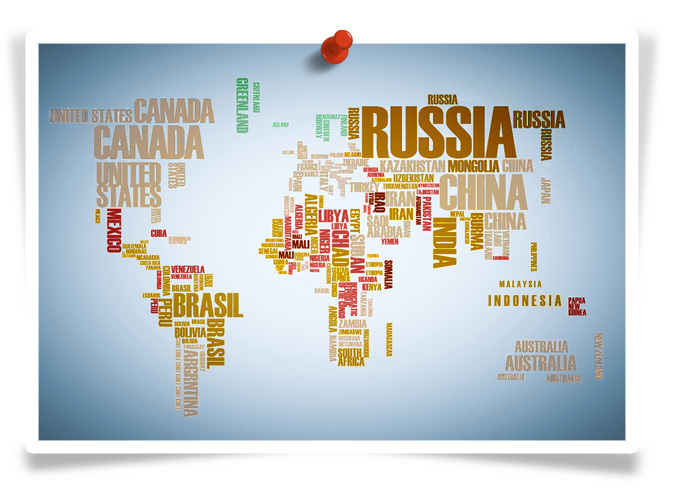 Critical Information
Egypt: Cairo prepares for rival Ramadan protests.
India: 11 drown after boat capsizes.
Indonesia: Five die and dozens escape in prison break.
Somalia: Bomber targets peacekeepers.
Syria: Key Free Syria Army rebel killed.
AFRICA
DEMOCRATIC REPUBLIC of CONGO (High)
Thousands flee after rebel attack: Thousands of people have fled the DRC after a group of Ugandan rebels attacked a border town, aid workers say. The Allied Democratic Forces raided the town of Kamango on Thursday, according to the Ugandan army spokesman. At least 18,000 people have crossed into Uganda, the Red Cross has said. The ADF is based in mineral-rich eastern DRC, where numerous armed groups have caused havoc over the past two decades.
NIGERIA (High)
Army restores mobile phone service: Nigeria has stopped blocking the mobile phone signal in one of the three states where an emergency has been declared because of militant attacks. Adamawa state is the least affected of the three by the Boko Haram Islamist group. Last week, a senior official said the lack of mobile service had prevented civilians from alerting the authorities about an attack on a school. The army said the block was to prevent militants organizing their raids.
SOMALIA (High)
Bomber targets peacekeepers: A suspected suicide bomber attacked a convoy of African Union peacekeepers in the Somali capital on Friday, killing at least two people near a United Nations base that was struck by a deadly blast in June, witnesses and officials said. The bodies of two civilians were pulled out from shops destroyed by the explosion. An official in the Mogadishu mayor's office confirmed two civilian dead, in addition to the suicide bomber. One of the African Union force's vehicles was damaged by the blast which appeared to have been detonated by a bomber in a four-wheel drive car.
SUDAN (High)
Elite troops deployed in Nyala: Elite troops have been deployed in Sudan's second-largest city after days of violence among members of the security forces, as residents begin the Muslim holy month of Ramadan in fear of new clashes. An AFP correspondent was the first member of a foreign news organization to arrive in Nyala, the capital of South Darfur state, since the worst outbreak of urban warfare in the western region in recent memory. Most fighting in Darfur has occurred in poverty-stricken rural regions and smaller communities. State officials blamed "differences" among members of the security forces for the battles which began in Nyala on July 3, killing and wounding about 30 people, according to official media.
AMERICAS
CHILE (Low)
Thousands of workers protest in nationwide strike: Chile's largest labor union called a nationwide strike on Thursday to demand improved labor conditions and tax reform, but officials said only a small percentage of workers participated. Small groups of hooded protesters set up flaming barricades ahead of the strike, blocking morning traffic. They also threw firebombs and torched a public transit bus in the capital Santiago. Police arrested 67 people, and six officers were injured in clashes with demonstrators.
UNITED STATES of AMERICA (Low)
Nuclear missile threat to the US published: A sobering assessment of the nuclear threat the United States faces over the next decade has been published – which has been jumped upon by supporters of the beleaguered missile defense shield. The Pentagon report states that China, Iran and North Korea are aggressively developing nuclear missiles capable of striking the United States and proliferation among these nations of technology is rife. According to the Department of Defense, China, marked as the chief rival of the U.S. over the next century, will imminently be able to deploy submarine-launched ballistic missiles capable of hitting the United States from Chinese territorial waters.
Hunger strike for 29,000 California inmates: A hunger strike by California prisoners has entered its fourth day, with 29,000 inmates protesting against lengthy solitary confinement sentences at the state's high-security prisons. California's prisons chief says the protest is detrimental to their cause. Many of the roughly 3,800 prisoners in solitary confinement have been deemed to have gang ties, and some have spent more than a decade in isolation. It is the third such hunger strike in California prisons in two years. But the strike that began on Monday when 30,000 inmates refused meals is the largest in the state's history. The number of striking prisoners fell below 29,000 on Wednesday.
US braced for Zimmerman verdict: Florida officials have appealed for calm as the trial of a neighborhood watchman who shot dead an unarmed black teenager enters its final phase. After 12 days of evidence, closing arguments loom in the trial of George Zimmerman, 29, who denies the second-degree murder of Trayvon Martin, 17. A judge told jurors on Thursday that they could convict him of manslaughter, but ruled out another lower charge. The accused says he shot the teenager in self-defense in 2012 near Orlando. Police took six weeks to arrest Mr Zimmerman after the killing, which stoked racial tensions and spawned mass, peaceful protests.
ASIA
INDIA (Low-Moderate)
Boat capsize in India's Bihar kills 11: Eleven people have drowned after a boat capsized in the flooded Kosi river in the eastern Indian state of Bihar. The victims, including eight children, were returning home on Thursday night from a village across the river after attending a funeral, police said. On Friday morning, grieving relatives gathered on the river bank in Madhepura district, 340km (210 miles) from the state capital, Patna, as rescuers pulled out bodies. Reports said 24 people swam to safety.
INDONESIA (Low-Moderate)
Five die and dozens escape in prison break: Security forces in Indonesia have regained control of a prison on Sumatra Island, which was hit by riots, officials say. Five people died during the violence, with a search under way for about 100 inmates who had escaped, reports say. The riot broke out at Tanjung Gusta prison in Medan on Thursday, leaving parts of the jail engulfed in flames. Police said the violence was sparked by a power cut that left inmates without electricity and water. Officials say the prisoners broke down the doors of the warden's office, fought with the wardens, pelted rocks and set the office on fire. Violent skirmishes between police and prisoners led to a number of casualties. Police say they are now in control of the prison and most of the inmates are back in their cells.
EUROPE & FSU
GREECE (Low)
Two terror suspects being questioned in Athens: Two people believed to be involved in attacks orchestrated by the guerrilla organization Conspiracy of the Cells of Fire were being questioned by counter-terrorism officers in Athens on Friday following their arrest in Thessaloniki. The two men, both aged 30, are being probed in particular for their possible involvement in a suspected spinoff organization, Informal Anarchist Federation-International Revolutionary Front, which claimed responsibility for mailing a booby-trapped envelope to the former head of the country's anti-terrorism unit Dimitris Horianopoulos and for bombing the cars of the Korydallos Prison Governor and of a jail guard in Nafplio as well as other attacks. The letter bomb to Horianopoulos was intercepted and destroyed in a controlled explosion. The two suspects were to face a prosecutor on Friday afternoon.
IRELAND (Low)
Parliament approves life-saving abortion: Lawmakers in the Republic of Ireland have voted to legalize abortion under certain conditions for the first time. The move – approved by a 127-31 vote in the Dáil – would authorize a termination when doctors deem that a woman is at risk of taking her life. It needs upper house endorsement, too. The vote follows the case of an Indian woman who died in hospital after she was refused an abortion. The debate revealed deep splits in the predominantly Roman Catholic country. Opponents say the bill could lead to more widespread abortion.
UNITED KINGDOM (Low)
Military funeral for killed soldier: The prime minister and thousands of mourners have attended the military funeral of Fusilier Lee Rigby at Bury Parish Church in Greater Manchester. The 25-year-old soldier, from Middleton, was killed in Woolwich, south-east London, in May. His commanding officer Lt Col Jim Taylor said in a eulogy that he had been "a true regimental character". After the service, his body was taken for a private burial at Middleton Cemetery along roads lined by mourners.
July 12 marches in Northern Ireland: Shouting "No surrender!" and singing anti-Catholic songs, Protestant hardliners across Northern Ireland burned midnight bonfires topped with Irish flags and prepared to parade past Catholic areas Friday in an annual test for the British territory's peace process. Northern Ireland leaders appealed for calm and police braced for trouble on "the Twelfth," an annual sectarian holiday that always inflames tensions with the Catholic minority. At least two Protestants were arrested during bottle-throwing skirmishes with police near the scene of several Belfast bonfires early Friday.
NORTH AFRICA & MIDDLE EAST
EGYPT (Moderate)
Egypt prepares for rival Ramadan protests: Supporters and opponents of the ousted Egyptian Islamist President Mohammed Morsi are preparing to stage large rallies in Cairo on the first Friday of the fasting month of Ramadan. Mr Morsi's supporters are gathering in their thousands in the east of the city to call for his reinstatement. Those whose mass demonstrations led to his removal by the military last week are expected to mass in Tahrir Square. Dozens of people have died in deadly clashes since Mr Morsi's ousting.
Morsi loyalists vow to keep up 'peaceful' protest: Egypt's Muslim Brotherhood pledged on Thursday to continue its "peaceful" resistance to the army's removal of Islamist President Mohammed Morsi last week. Supporters demanding Mr Morsi's reinstatement have been staging mass protests in Cairo near a barracks where he is believed to be held. The Muslim Brotherhood statement comes a day after warrants were issued for the arrest of other senior figures. The UN secretary-general has voiced concern at the arrests and detentions.
IRAQ (Extreme)
Dozens killed and wounded in new attacks: Bomb and gun attacks across Iraq have killed more than 30 people, many of them members of the security forces, in the past day, officials said Thursday. Eleven people were killed as mourners gathering for a funeral were targeted in Muqdadiyah, north-east of Baghdad. Further west, 14 deaths were reported after an assault on members of the security forces in Anbar province.
LIBYA (Moderate-High)
Three abducted Pinoy nurses rescued: The three Filipino nurses abducted last July 9 have been rescued by Libyan authorities, migrant workers' rights group disclosed on Friday. Migrante vice chairperson John Monterona said the three nurses are now safe and resting at their company-provided accommodation in Sebha, southwestern part of Libya. The Department of Foreign Affairs earlier said that three Filipino nurses who were reported missing are most likely abducted. Monterona said the three nurses were rescued by Libyan authorities a day after they were taken. Monterona said the nurses, along other seven colleagues working for Al-Sebha Medical Clinic, have requested their employer to be transferred to Tripoli, Libya's capital.
SYRIA (High)
Key Free Syria Army rebel killed: A senior member of the Free Syrian Army is reported to have been killed by a rival rebel group linked to al-Qaeda. Kamal Hamami, of the group's Supreme Military Council, was meeting members of the Islamic State of Iraq and the Levant "to discuss battle plans". A Free Syrian Army spokesman said he received a call from the group saying they had killed Kamal Hamami. It is part of an escalating struggle within the armed uprising between moderates and Islamists.
WEST BANK / GAZA STRIP (Moderate-High)
Israeli army illegally detained five-year-old Palestinian: The Israeli army has been accused of illegally detaining a five-year-old Palestinian boy for throwing stones in the West Bank town of Hebron. Israeli human rights group B'Tselem said the child should not have been detained because the age of criminal responsibility in Israel was 12. Video showed the boy taken into an army jeep accompanied by a Palestinian man. The army said the boy had endangered passers-by and that soldiers only accompanied him to his parents. B'Tselem said Israeli soldiers detained Wadi Maswadeh after he threw a stone near a checkpoint on Tuesday. The group's video showed how the boy was led into the jeep, before being taken to his parents' house.