Global Incidents: 16 September 2013
Critical Information
Afghanistan: 27 miners killed in collapse.
Colombia: Bar stampede deaths after police raid.
Greece: Mass strikes over civil servant job cuts.
Iraq: Bombs cause mayhem across country killing at least 40.
Mexico: Hurricane Ingrid and Tropical Storm Manuel kill dozens.
Syria: France, US and UK want 'strong' UN resolution.
USA: Four killed at US Navy yard shooting.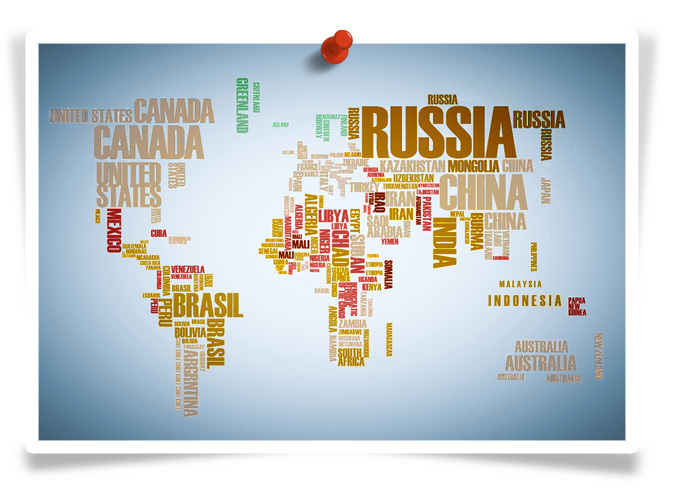 AFRICA
NIGERIA (High)
Archbishop Ignatius Kattey freed by Nigerian kidnappers: One of Nigeria's most senior Anglican clerics, who was kidnapped by armed men more than a week ago, has been freed. Archbishop Ignatius Kattey was released without a ransom on Saturday evening near the southern city of Port Harcourt, police said. He was in a stable condition. Officials provided no further information about his captors.
RWANDA (High)
Nation goes to the polls: Rwandans are going to the polls to elect a new parliament, with the governing RPF widely expected to retain its huge majority. The party of President Paul Kagame had 42 of the 53 directly elected seats in the outgoing parliament. Helped by quotas, Rwanda is the world's only parliament where women form a majority. The polls come days after two people were killed in two grenade attacks in the capital, Kigali. No group has said it carried out the attacks but officials have blamed the rebel Democratic Forces for the Liberation of Rwanda (FDLR), which is accused of links to the 1994 genocide. The Rwandan Patriotic Front (RPF) government has been praised for maintaining stability and overseeing rapid economic growth since the slaughter of some 800,000 minority ethnic Tutsis and moderate Hutus. But President Kagame has been increasingly accused of ignoring human rights and stamping out any opposition.
SOMALIA (High)
EU pledge millions in support: The European Union has pledged 650m euro ($860m; £540m) at a conference in Brussels to help Somalia end more than two decades of conflict. The money is part of a "New Deal" for what is widely regarded as a failed state, officials said. Al-Qaeda-linked al-Shabaab dismissed the meeting as "Belgian waffle". Al-Shabaab is fighting to oust Somali President Hassan Sheikh Mohamud's government, the first to be recognized by the US in more than 20 years. The group controls most of southern Somalia, but it has been driven out of the main cities and towns, including the capital Mogadishu, by an African Union (AU) force backing the government.
SOUTH AFRICA (Low-Moderate)
Looters leave Port Elizabeth shops in flames: Several shops belonging to Somali nationals in KwaZakhele and New Brighton, Port Elizabeth, were looted and burnt at the weekend, Eastern Cape police said. Brigadier Marinda Mills said at least ten shops were attacked. Several other shops were targeted on Sunday. Police had since moved some foreign nationals out of the area. The attacks followed the arrest of a Somali man after he allegedly shot and killed a man outside a shop on Saturday evening.
AMERICAS
BRAZIL (Moderate)
Drug labs targeted in joint operation: Brazilian and Peruvian police have launched a joint operation to destroy cocaine labs in the region of their shared border, Brazil's Justice Ministry said Tuesday. The labs targeted in the third annual "Operation Topaz" produce around 10 tons of cocaine a year, according to a ministry statement. Besides the labs, the binational task force will seek out and destroy coca – the raw material of cocaine – and identify areas vulnerable to drug traffickers. Creating a map of illicit activity in the border region can help authorities reduce the amounts of cocaine smuggled into Brazil, the justice ministry said. The 30-day joint operation will be coordinated from a command post in the Brazilian border town of Tabatinga. Brazilian officials estimate that roughly 54 percent of the cocaine that enters their country comes from Bolivia, while another 38 percent originates in Peru.
COLOMBIA (Moderate-High)
Bar stampede deaths after police raid: Six people were killed and five injured in a stampede triggered when police raided a crowded bar in the Colombian capital Bogota, officials say. Officers were called to the venue after reports of a brawl. Chaos broke out after some form of gas was released and patrons tried to leave the premises, authorities say. Witnesses accused police of causing the deaths by throwing tear gas and using excessive force. A federal probe has been launched into the incident. More than 180 people were crammed into the small bar, according to local media reports. Officials confirmed five men and one woman were killed during the stampede. The incident took place around 4:00 local time (9:00 GMT) on Sunday in the southern neighborhood of Restrepo.
MEXICO (Moderate-High)
Mexico hit by Hurricane Ingrid and Tropical Storm Manuel: At least 23 people have been killed in Mexico, which is being battered by two powerful storms simultaneously, one on its east and another on its west coast. Hurricane Ingrid has caused floods and sent thousands to emergency shelters on Mexico's Gulf Coast. On the Pacific coast, Tropical Storm Manuel brought two days of torrential rain causing widespread damage. The resort town of Acapulco was particularly badly hit, and has seen the largest number of casualties. Eleven people are confirmed to have died there, six of them members of the same family whose house collapsed in a landslide. Cars were dragged away in fast-flowing flood waters and the airport has been closed.
Police end occupation of Mexico City center: Riot police swept thousands of striking teachers out of the heart of Mexico City on Friday, driving protesters through the streets with tear gas and water cannons in a swift end to the weeks-long occupation of the Zocalo plaza over reforms to the dysfunctional national education system. It was a dramatic reassertion of state authority after weeks of near-constant disruption in the center of one of the world's largest cities. The teachers have marched through the capital at least 15 times over the last two months, decrying President Enrique Pena Nieto's plan to break union control of education with a new system of standardized teacher testing that become law on Tuesday.
UNITED STATES of AMERICA (Low)
US Navy yard shooting: At least four people have been killed in a mass shooting at the Washington Navy Yard, a naval installation in the US capital, a Navy official has said. Police entered an office building in search of a gunman, after shots were fired at 08:20 local time (13:20 GMT), the US Navy said. Local news agencies have said a police officer was among the injured. It remains unclear how many were hurt. Personnel at the yard were ordered to "shelter in place", the Navy said. The shooting happened at the headquarters of the Naval Sea Systems Command on Isaac Hull Avenue on the grounds of the historic Navy Yard. Officials say 3,000 people work in the building, where authorities are still looking for the shooter.
Colorado flooding rescue operation continues: The US state of Colorado is continuing a large-scale rescue operation after severe flooding left five dead and hundreds unaccounted for. Thousands of people have been forced to evacuate from affected communities. The National Guard has been deployed to one town to supply food and water while inhabitants await rescue. Although flood waters are now subsiding, more rain has been forecast and authorities have warned of more possible flash flooding. A spokesman for Boulder County said that 200 people were still unaccounted for, but said that some of them may simply be out of contact with family and friends, or awaiting rescue.
ASIA
AFGHANISTAN (High-Extreme)
Top Afghanistan female police officer dies: The most senior woman police officer in Afghanistan's troubled Helmand province has died in hospital, a day after being shot by unidentified gunmen. Lieutenant Negar was shot in the neck near police headquarters in the provincial capital, Lashkar Gah. She is the third senior policewoman to be killed in recent months. Her predecessor in Helmand, Islam Bibi, was killed on her way to work in July. Police in Helmand face the twin threats of Taliban insurgents and drug traders. No group has said it carried out the latest attack.
Afghan miners killed in collapse: Twenty-seven Afghan miners trapped underground have been found dead in the northern province of Samangan, officials confirmed Sunday. Provincial governor's spokesman Mohammad Seddiq Azizi said that the men had been working at the Abkhorak coal mine when part of it collapsed. Four members of the rescue teams were badly injured; 14 were overcome by fumes but have been brought out safely. An official said the rescue teams did not have the appropriate equipment. The collapse at the mine, 215km (135 miles) north of the capital, Kabul, is the latest accident to hit Afghanistan's state-run mining industry. In December, 11 miners were reported to have been killed in a similar incident in the northern province of Baghlan.
AUSTRALIA (Low)
PM-elect Tony Abbott unveils cabinet: Australia's Prime Minister-elect Tony Abbott has unveiled his new cabinet, calling it a highly experienced line-up. The appointments broadly followed the line up while in opposition, but included a major promotion for finance. As expected Julie Bishop became foreign minister, the only woman to be named to Mr Abbott's frontbench. Mr Abbott defeated outgoing Labor leader Kevin Rudd in a decisive election on September 7. The prime minister-elect made the announcement on Monday, in his first news conference since the poll.
CAMBODIA (Low)
Talks after election protest clashes: Cambodia's political rivals have held talks, a day after protests in Phnom Penh over contested election results left one person dead. Prime Minister Hun Sen, who has been in power for 28 years, met opposition leader Sam Rainsy on Monday. They issued a joint statement promising more talks, election commission reform and a non-violent end to the dispute. The opposition has accused the ruling party of widespread fraud in July's general election. According to results from the National Election Commission, Hun Sen's Cambodian People's Party (CPP) won 68 seats to the CNRP's 55 seats, a greatly reduced majority. The opposition says the vote was rigged and wants an independent inquiry. It also says it will boycott the opening of parliament on September 23.
JAPAN (Low)
Powerful Typhoon Man-yi hits central Japan: A powerful typhoon has made landfall in central Japan, flooding scores of houses and forcing hundreds of thousands of residents to evacuate. Officials have asked at least 400,000 residents from four prefectures to leave their homes due to Typhoon Man-yi. The typhoon was moving at a speed of up to 55km/ph (34 mph) by mid-day, local reports said. The heavy downpour caused disruption to flights and bullet train services. The evacuation orders were issued to residents in Kyoto, Shiga, Hyogo and Mie prefectures, said Kyodo news agency.
PAKISTAN (Moderate-High)
Top officers killed by Taliban: Two senior Pakistani military officers and a soldier have been killed in a roadside bomb close to the border with Afghanistan. The Pakistani Taliban have said they were responsible for the deaths. One of the men who died was a major general, a rare high-ranking casualty in Pakistan's war against militants. The blast happened as the Taliban outlined a number of pre-conditions it wants met before it will take part in peace talks with the government. The three men were returning from inspecting the army's border posts in Khyber Paktunkhwa province when the blast happened on Sunday.
PHILIPPINES (Low-Moderate)
Helicopters fire rockets on Muslim rebels: Government forces in the Philippines have begun firing rockets from helicopters in an attempt to dislodge Muslim rebels who have been holding parts of the city of Zamboanga for the past week. The insurgents say they want to establish an independent Muslim state on the southern island of Mindanao. Zamboanga has been brought to a standstill by the week-long siege. An unknown number of civilians are still trapped with the insurgents. The rebels are from the Moro National Liberation Front, one of a number of splinter groups fighting for independence from Manila.
SOUTH KOREA (Low)
South Korea shoots dead man swimming to North: South Korean troops have shot dead a man trying to swim across a border river into the North, officials say. Soldiers opened fire after the man jumped into the Imjin river and ignored repeated warnings to stop. The North and South remain technically at war after the 1950-53 conflict ended in an armistice and not a peace treaty. There are thousands of North Korean defectors living in South Korea, but few attempt to make the journey the other way. Instances of trying to cross the heavily-militarized border in broad daylight are extremely rare.
EUROPE & FSU
GREECE (Low)
Mass strikes over civil servant job cuts: A week of mass strike action has begun in Greece in protest at large public sector layoffs and forced transfers. State school teachers walked out on Monday in the first of a planned five-day rolling strike. Civil servants have called a separate two-day strike on Wednesday, backed by universities, doctors and lawyers. The job cuts are part of bailout conditions imposed by international creditors, due to meet in Athens to discuss the next loan installment. So far Greece has received two aid packages totaling about 240bn euros (£205bn). It will need around 10bn euros more to cover a funding gap.
POLAND (Low)
Mass anti-government march: Tens of thousands of Poles have marched through the capital, Warsaw Saturday in the last of four days of protests against proposed labor law changes. The protesters demanded a higher minimum wage, greater job security and the repeal of a law raising the retirement age to 67. Many carried banners calling for Prime Minister Donald Tusk to resign. The ruling center-right coalition's popularity has plummeted to its lowest level since Mr Tusk took power in 2007.
MIDDLE EAST & NORTH AFRICA
EGYPT (Moderate)
Army storms Islamist held town: Egyptian troops have stormed the central town of Dalga, which has been held by Islamists loyal to the ousted president, Mohammed Morsi. Army and police backed by helicopters entered the town early on Monday. Coptic Christians living in the town of 120,000 people had appealed for help, saying they could not pray safely and were being taxed by "thugs". Egyptian authorities are cracking down on Islamists following Mr Morsi's removal from power on July 3. Hundreds of people were killed when government forces broke up protest camps in the capital, Cairo, in support of Mr Morsi.
Islamist militant's bomb police bus in Egypt's Sinai: Nine Egyptian police conscripts were wounded in the Sinai Peninsula on Monday after a roadside bomb targeted a bus they were traveling in, security officials said. The officials said that suspected Islamist militants are believed to have been responsible for the blast. The bomb exploded on the road outside the town of Rafah, on the border with the Gaza Strip, according to the Associated Press. The bus has reportedly been escorted by an armored car and was set off by remote control, the officials said.
IRAQ (Extreme)
Bombs cause mayhem across Iraq: A fresh wave of bombs has killed more than 40 people across Iraq, mostly targeting Shia areas, officials said Sunday. The deadliest was in the city of Hilla, south of the capital Baghdad, where two car bombs at a market killed at least 15 civilians. Other bombs hit Baghdad itself as well as Basra, Nasiriya and Karbala in the south of the country. Sectarian violence has surged across Iraq in recent months, reaching its highest level since 2008. More than 5,000 people have been killed so far this year in Iraq, 800 of them in August alone, according to the United Nations.
SYRIA (High)
France, US and UK want 'strong' UN resolution: France, Britain and the US will seek a "strong" UN resolution with "serious consequences" if Syria fails to hand over its chemical weapons, says French Foreign Minister Laurent Fabius. But Russia has warned that threatening Syria may "wreck" the peace talks. Under a deal brokered by Russia and the US, Syria has agreed to disclose its full chemical arms arsenal within a week and eliminate it by mid-2014. The US had threatened military action over a chemical attack in Damascus. Syrian President Bashar al-Assad's government denies allegations it was behind the attack on 21 August, which killed hundreds, and has accused the rebels of carrying it out. UN weapons inspectors who visited the scene of the attack are due to release their findings later on Monday, though their remit does not involve assigning blame. Mr Fabius and French President Francois Hollande met British Foreign Secretary William Hague and US Secretary of State John Kerry in Paris on Monday to discuss the crisis.